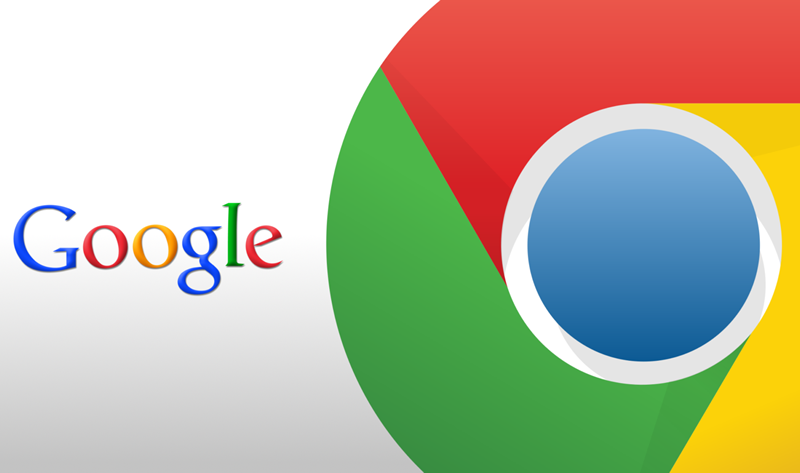 TOP 6 Chrome Extensions for integration with Google Services
In the earlier posts, we have seen some of the best chrome extensions for improving productivity, media, and security. In this post, we see TOP 6 extensions for integration with Google services.
For those who find hard to understand words while browsing the web, Google Dictionary is a must-have extension for Chrome. With Google Dictionary you can double click on a word to see the meaning of the word in a pop-up. Not only English, but there is also support for various languages and you can depend upon Google Dictionary plugin when you're reading a jargon-filled or ornamentally-written article. There is also an option to hear the word pronounced, right away.
Features :
Double-click any word to view its definition in a small pop-up bubble.
View the complete definition of any word or phrase using the toolbar dictionary.
Store a history of words you've looked up, so you can practice them later.
Foreign words are automatically translated to your language of choice.
Goog.gl URL Shortener is useful for those who share links quite frequently. It lets you create goog.gl short URL of a page, through a single click on the toolbar button. It offers features such as the ability to use a keyboard shortcut for creating short URL, auto-copy to clipboard, QR Code, the option to share the link through various popular services including Facebook, Google+, and Twitter.
Features:
Official goo.gl API support
Official goo.gl history/dashboard support with OAuth
Auto copy to clipboard
Keyboard shortcut
Context menu
QR Code
Highly customizable
Incognito mode
Share with your default mail client
Share with many different services
#3. Google Calendar
Using Google Calendar extension you can create or add events as you browse the web. Suppose there are details of an event on a web page you visit and you want to create an event-based reminder about it. You can click the button to instantly add events to your calendar. There is also an option to view events that you have added to the calendar.
Features:
Displays events from your selected calendars.
Quick Add: When adding events, you no longer need to specify a time separately. Type events such as:

"Dinner with Sam at 8pm Sunday", or
"Vacation from Dec 25 to Dec 31"

If you're on certain sites where it detects the presence of events, the icon changes to an orange "+". Clicking that icon lets you add the event to your Google Calendar, and shows you a map (if there's a location it could detect.)
Any site that uses the hCalendar microformat or derivative microformats such as hResume are supported.
This extension shows events from whatever calendars you are logged in within Chrome.
If you want to use a Google Apps calendar, you should log in to that account first, then open the extension.
Google Scholar is a search engine that indexes scholarly articles and make them accessible from everywhere. This Google Chrome extension lets you perform Google Scholar searches without opening a new tab. Once you have installed Google Scholar Button, you have to click on the button after selecting the text or phrase you want to search; in the opening section, you can see search results along with options for quoting the scholarly article or the associated file.
Features:
Find full text on the web or in your university library. Select the title of the paper on the page you're reading, and click the Scholar button to find it.
Transfer your query from web search to Scholar. Press the Scholar button to see top three results; click "full screen" in the lower left of the popup to see them all.
Format references in widely used citation styles. Press the quote button in the popup to see a formatted reference and copy it into the paper you're writing.
Google Input Tools is a must-have extension for those who want to type in a language other than English. The Google Input Tools extension provides virtual keyboards for over 90 languages, full IMEs or direct transliteration for over 30 different scripts, and handwriting input for over 40 languages. There are different methods to type, such as in-script, transliteration, and handwriting mode, and you have the freedom to choose the method you find most convenient.
Boomerang allows you to schedule messages to be sent or returned at a later date. Write a message now, send it whenever even if you're not online. Track messages to make sure you hear back, and schedule reminders right inside Gmail. Know whether your email got read with cross-platform read receipts. Free yourself from constant interruptions using Inbox Pause, while still getting notified about the emails that matter.
Features:
Scheduling emails
Project management
Remembering to pay bills
Making sure you follow up with a sales lead, and that they replied to you
Communicating with people in different time zones
Managing travel confirmation emails, returning them on the day of your trip
Figuring out if your emails are getting read with cross-platform read receipts
Measuring your email engagement with open tracking and click tracking
Writing effective emails that get a response
Focusing on an important project without constant email distractions
Achieving Inbox Zero!
If I have missed out on any of the extensions, please feel free to add it in the comments section.
Like this post? Don't forget to share it!
Check out the below set of extensions as well
Summary
Article Name
TOP 6 Chrome Extensions for integration with Google Services
Description
In this post, we see TOP 6 extensions for integration with Google services.
Author
Publisher Name
Publisher Logo