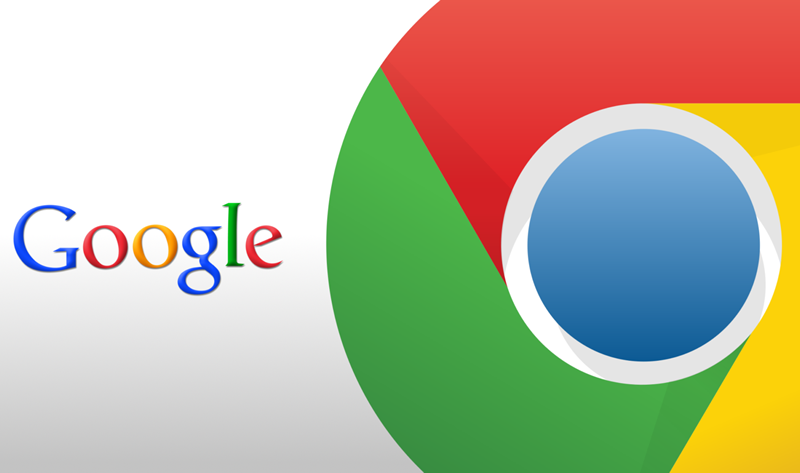 9 Best Chrome Extensions for Privacy, Internet Security and Ad Blocking
We all love Google Chrome browser, would it be too good if we get even more. Yes, there it is..here we see 9 Best Chrome Extensions for Privacy, Internet Security and Ad Blocking. Make the most of Chrome with these must-have extensions.
Adblock Plus, one of the most popular Google Chrome extensions, cleans web pages, by removing advertisements from sidebars and everywhere else. The free plugin can block various kinds of ads, such as animated ads, pop-ups & pop-unders, Facebook ads, etc. Also, there is an impressive level of protection from tracking and malware. It is to be noted that Adblock Plus does not put end to web advertisements; on the other hand, there's a set of acceptable ads that do not interrupt your web browsing. Plus, this open-source extension is customizable as well.
Blocking Features:
All annoying ads
Youtube video ads
Facebook ads & other annoyances
Malware
Third-party tracking
Types of ADS blocked
Animated ads
Autoplay-sound ads
Overlay ads
Pop-ups / Pop-unders
Expanding ads
Interstitial page ads
Video ads / Overlay in-video ads
Facebook ads
Webmail ads
All other annoying ads
uBlock Origin is a general-purpose blocker. uBlock blocks ads through its support of the Adblock Plus filter syntax. uBlock extends the syntax and is designed to work with custom rules and filters. Furthermore, advanced mode allows uBlock to work in default-deny mode, which mode will cause all 3rd-party network requests to be blocked by default unless allowed by the user. For instance, rather than blocking all the ads, you've the option to integrate some lists with the blocking process so that the tool has a conscience about ads that need to be blocked.
Despite its ability to support various host file-based filters, uBlock Origin is known for the lower usage of CPU memory. For performance, please check this link https://github.com/gorhill/uBlock/#performance
EasyList, Peter Lowe's Adservers, EasyPrivacy, and Malware domains are enabled by default when you install uBlock. Many more lists are readily available to block trackers, analytics, and more. Hosts files are also supported.
Once you install uBlock, you may easily un-select any of the pre-selected filter lists if you think uBlock blocks too much. For reference, Adblock Plus installs with only EasyList enabled by default.
Blur makes it easy to keep track of and secure all your personal information online. Some of the notable features include
Creates strong encrypted passwords in one click – even for sites you already have logins for
Saves encrypts and organizes your passwords. Logs you in fast.
Works seamlessly across your iPhone, iPad, and browser
Use Touch ID and other iPhone 6 features to login even faster.
Shop online without ever giving out your credit card to merchants
Masked Cards let you pay using new disposable credit cards (like Paypal, but better)
Auto-fill your real encrypted credit card, billing, and address info for fast checkouts, when you choose
Charges show up as Abine, Inc. on your statement to protect your privacy
Block hundreds of companies from secretly collecting data about what you do online
Block tracking that doesn't rely on cookies (more effective than "private browsing")
Stop Facebook and others from tracking you even when no logged in
Updated service and protection incorporating feedback from over 10 million daily users (block new and emerging threats)
Passwords and key data are secured with AES-256 encryption
Separate keys are used for authentication/authorization and data encryption
Encryption keys are stored using host-proof hosting
Encrypted data is stored using optional personal storage accounts (e.g. DropBox)
Key JavaScript functions run in protected contexts, not in the page
This free Google Chrome extension brings a completely free yet effective VPN (Virtual Private Network) into your Chrome so that you can browse without revealing your identity to anyone who is waiting there to track. Of course, you have an option to access websites that are actually not available in your geographical area — due to censorship and other stuff. In addition, Hola Better Internet is known for providing a relatively quicker internet connection that is stable & less data-consuming as well. And, using Hola is a simple task, for that matter.
LastPass Google Chrome extension is a password manager, saves your passwords, and gives you secure access. After setting up LastPass in your chrome browser, you will have to provide a master password and it is the last password you have to remember, for that matter. There is a lot of additional capabilities, such as the ability to save files, credentials, etc that you want to be safe. The tool, in addition, enhances your online security through multi-factor authentication, replace weaker passwords, etc. If you're ready to pay more, a premium version of LastPass has more features to offer.
Some of the notable features include:
Store login usernames and passwords
Checkout fast by adding credit cards & shopping profiles
Attach docs, PDFs, images, audio, and more
Save any piece of data you need to keep secure and easy-to-find
Manage everything from a simple, searchable vault
Add, edit, view, delete and organize your passwords
Login with the same LastPass account everywhere
Anything you save on one device is instantly available on all your other devices
Download LastPass to all your computers and get LastPass app for your smartphone or tablet
Generate secure passwords to replace weak ones
Create new passwords as you sign up for sites
Protect your LastPass account with multifactor authentication
Use the LastPass security check to review your passwords and flag weak and duplicate passwords
WOT allows you to determine the trustworthiness of a site/service in a quicker manner. When you're on a website, you can click the WOT button and it will show different details about the reputation of the site, based on other users' previous experiences and reviews.
There are two signs green and red that can help you decide the trustworthiness of a site easily. In addition, you have the option to add your own reviews about the site or service, right away from the window. WOT scores are determined by compiling reviews from the global community and you can trust it when it comes to dealing with unfamiliar websites and services.
Some of the notable features include
Web Security Reputation Icons: A small icon on your browser displays each site's rating and reputation, warning you of malicious websites before you visit them
Warning Screen (optional): Enhance your online security with a warning popup when you land on a site with a poor reputation, giving you the option to proceed or go back to safety
Check any site before visiting: The best internet security methods are preventative. Use WOT scorecards to check reputation and reviews for any site before you visit. This can help you avoid scams and phishing sites. Find the site safety checker at https://mywot.com/
Real-time Protection: WOT has 2 modes: Real-time Protection and Manual Mode. Real-time Protection allows you to safe search the internet, enhancing your web security by actively notifying you of online threats such as scams, malware, and phishing
Site Reviews: When visiting a site, users can give a rating and review based on their personal experiences
Google Safe Browsing: Browse safely on Chrome with the ultimate safe search supplement to antivirus and anti-spyware solutions
Free internet security: WOT is free and always will be.
Click&Clean is a privacy-protection chrome plugin that lets you analyze web browsing activities to find whether your data is vulnerable to surveillance and other sorts of compromises.
Some of the notable features include:
Scan your PC for Malware
Delete your browsing history,
Remove download history,
Erase temporary files,
Clear cookies and Empty cache,
Delete client-side Web SQL Databases
Remove Flash Cookies (LSOs)
Protect your privacy by cleaning up all traces of your internet activity,
Clean up your hard drives and Free up more disk space, including secure file deletion using external applications, like CCleaner or Wise Disk Cleaner.
This plugin changes thousands of sites to HTTPS from the non-secure HTTP. So, it can protect from a lot of threats such as privacy hijacking, frauds, and some kinds of surveillance that is present, almost everywhere.
One of the better-known and most capable privacy tracking extensions out there, Ghostery displays a detailed breakdown of all the information sites are gathering on you, giving you background on how this data is collected and enabling you to block any of this behavior. Ghostery gives you the tools needed to understand the different types of trackers and how they may impact your overall browsing experience, putting the power directly in your hands.
If I have missed anything, please add it in the comments section.
Like this post? Don't forget to share it!
Additional Resources :
Summary
Article Name
9 Best Chrome Extensions for Privacy, Internet Security and Ad Blocking
Description
Check out 9 Best Chrome Extensions for Privacy, Internet Security and Ad Blocking.
Author
Publisher Name
Publisher Logo