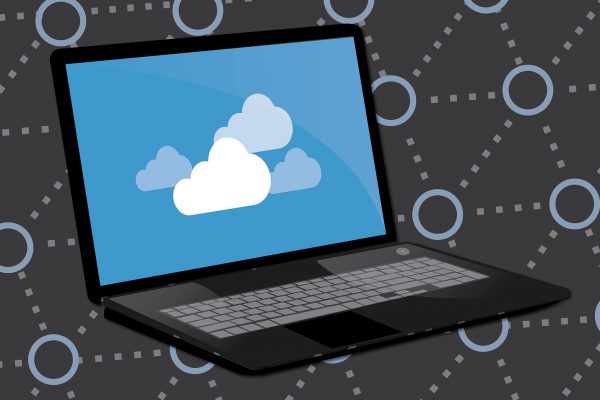 5 BEST Android apps to detect WiFi network intruders
Do you want to know if someone is connected to your wireless network without your permission? Your connection is slow and you suspect that someone is stealing your WiFi? Are you afraid that the neighbor may have access to your personal data? below are the apps with which you can find out intruders.
With Fing app, you can find which devices are connected to any Wi-Fi network, map devices, detect intruders, assess network security risks, troubleshoot network problems and achieve the best network performance, with the world's most popular network toolkit.
Fing network utilities include:
Wi-Fi/LAN scanner: discover all devices connected to any network
Full device details including IP address, MAC address, Device Name, Vendor, Device Manufacturer and more
Advanced analysis of NetBIOS, UPNP and Bonjour names, properties and device types
Inventory of devices and networks
Internet connectivity checker
ISP analysis and location
Subnet scanner
Port scanner: TCP port scanning that automatically finds open ports and available services
Ping and traceroute: for network quality measurement
WOL: remotely wake up devices
DNS Lookup and reverse DNS lookup
Connect to ports (Browser, SSH, FTP)
Network intruder detection
Network monitoring: device online and offline tracking
Supports device identification by IP address for bridged networks
Wifi analyzer has a collection of IP tools for monitoring your home or office's network signal info, wireless speed/strength, and mapping your network wired or wireless devices' on a graph.
Key functions:
Network Discover Tab:
1) Displays IP addresses
2) MAC addresses
3) Vendor names
4) Wireless access points (WAP, AP)
5) Customize images/icons and edit display names.
6) Ping, Port Scan, Block user from wifi
Wifi Strength Tab:
1) Displays Wifi signal strength and wifi speed!
2) Test internet connections
3) Display Public IP address
4) Encryption, Frequency, MAC address, DHCP, and DHCP lease
Access Point Scan Tab:
Displays all router Access Points in range to you, their MAC address', the channel they are on, and their dBm signal strength.
Access Point Graphs Tab:
Displays the current channel your router is operating on and displays how many neighbors are on the same channel. On the channel rating page, it will rate which channel will be your best option to set your Wi-Fi to for speed and reliability.
Connections Tab:
Displays ALL connections that are currently connected through your device. It displays established foreign connections, listening IP, and closed connections. Each established IP is checked against 35 blacklist databases to and displays if the IPs are trusted or known threats! Blacklist IP can cause your internet speeds to be slower too.
Block Device on Network Tab:
Block will bring you to your device's web interface so you can log in and input unwanted MAC address to the router's filter table to block the device from using the internet.
IP Tools Options
DNS lookup
Whois data
Ping
Port scan
Blacklist IP checker
Traceroute
MAC address lookup
Wifi passwords
Wifi Inspector is a simple tool to see all the devices connected to our network (both wired and wifi, whether consoles, TVs, pcs, tablets, phones, etc …), giving relevant data such as IP address, manufacturer, device name, and MacAddress.
Wifi Inspector also allows to save a list of known devices with custom names and find intruders in less than 30 seconds. This makes it easier for us, and you will not need to go checking the data whenever we make a scan.
With a Network scanner you can find out which devices are connected to your WiFi.Using a network scanner you can:
Are there suspicious vulnerabilities or security issues within the network?
Assist in understanding the use of your network.
Generate a report for results.
Autosave the result of the scan.
Backup/Restore result to your own web storage.
Tools for Wake on LAN ( WoL ), PING, Traceroute.
Your personal handy WiFi network tool.
#5.Network Discovery
With the Network Discovery app, you can discover hosts and scan ports in your Wi-Fi network. This app can also be used as a TCP Port Scanner, check-in NIC vendor database, and the service detection according to the service banner.
This is a great tool for testing your network security.
Key Features :
Discover Machines on a Network (Ping/Connect/DNS)
TCP Port Scanner
NIC vendor database
Service banner retrieval
Service detection according to the service banner
Connect to known services (http, ssh, telnet) directly from the application results
Adaptive scanning rate (slow start, then adaptive to network latency)
Mobile network (3g) scans, even if it's not relevant
Multiple interfaces support (OpenVPN, IPSEC)
Export results to your sdcard in XML
Open Source
With the Net Scan app, you can do the network scanning and discovery along with the port scanner.
In this post, I have covered some of the important apps to find out intruders, if you have come across anything, please add it in the comments section.
Useful Resources
Summary
Article Name
5 BEST Android apps to detect WiFi network intruders
Description
In this article,checkout 5 BEST Android apps to detect WiFi network intruders
Author
Publisher Name
Publisher Logo