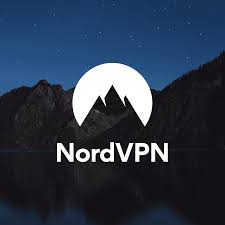 Why Is Nord VPN So Famous?
With over 300 VPN options on the market, knowing what details to pay attention to can be confusing. Whether it's high speed, security, or user-friendliness you're after. In this article, we scrutinize every last detail of NordVPN, one of the world's most-talked-about VPN providers. This way, you can have an honest look at what you need and what you really shouldn't go without.
NordVPN in a nutshell
At a glance, NordVPN boasts an admirable combination of fast speed, strong security, and affordable pricing. It uses the OpenVPN protocol and AES 256-bit encryption with 5721 servers, a strict no-logs policy, and 24/7 customer service — all at a reasonable price of €10.50 per month. However, beneath the surface, we've found a whole new host of enviable features, which we break down so you can decide whether it's the right VPN for you.
#1.Speed
With over 5000+ servers in 62 countries and unlimited bandwidth.
Using a VPN will naturally slow down your internet connection, but it's not all doom and gloom. To maximize speed, you need to think about your proximity to the VPN servers. If there are too few servers in limited locations, too many users may try to connect to the same one, overloading it in the process and slowing down the connection for everyone. The great news is that NordVPN offers 5721 servers in 60 countries to give users the fastest speeds possible.

#2.Unlimited bandwidth
Another thing to consider is bandwidth limitations. Unfortunately, some VPN providers limit their users to an allocated bandwidth, which means your speed could suddenly drop when you go over your limit or when the server is overcrowded. Luckily, due to NordVPN's extensive infrastructure, its servers stay cool under pressure offering unlimited bandwidth for ultra fast speeds.
#3.Award winning security
#Double VPN & Military-grade encryption.
It's hardly surprising that NordVPN won the 2019 CyberSecurity breakthrough award when you consider its Double VPN option and encrypted proxy extension. With Double VPN enabled, your data is sent through not one, but two VPN servers, giving you twice the protection. If this wasn't enough, the encrypted proxy extension protects your traffic, by replacing your real IP address with one of 5700+ available IPs in over 60 countries. So you're completely camouflaged online.
#Zero-logs Policy and Kill Switch
For even more protection, NordVPN uses a strict zero-logs policy, which means your private information is never tracked, logged, or shared. Refreshing news, considering the amount of data your ISP could potentially be passing on to third parties!
Nord refuses to compromise your security for a single second which is why it comes armed with an automatic Kill-Switch. Nord's Kill-Switch means that any disruptions in your connection to the VPN server are instantly detected and your device and apps are immediately blocked from the internet.
#Onion Over VPN
If you're using the Onion network, it might be wise to use a VPN with it. Onion servers are run by volunteers instead of registered companies, which means you could run the risk of being tracked by untrustworthy servers. If you're using the Tor network, NordVPN's 'Onion Over VPN' feature will seamlessly blend the two giving you full security and anonymity eliminating the problem altogether.
#4.DNS Leak Protection
DNS leaks are a silent threat to your whole operation. Left undetected, a DNS leak can wreak havoc on your privacy, revealing every website you've visited. Thankfully, NordVPN offers full protection against DNS leaks, so you never have to worry about your confidential information being leaked or intercepted by third parties.
With over 5 cybersecurity features wrapped in a single package, it seems NordVPN has considered every possible obstacle users may face and mastered its way through them like a boss.
#5.Convenience
#One account, 6 simultaneous connections — from your computer to your smartphone.
NordVPN is available on Windows, Mac, and Linux, boasts two mobile apps for Android and iOS, and features extensions for Chrome and Firefox. The feather-light extension is brilliant if love to browse as you're connected the second you open the browser. Better yet, you're able to connect up to 6 devices at the same time, across any platform — with just the one account.
#Watch blocked shows from your TV with a no-fuss VPN
From Netflix and BBC iPlayer to AndroidTV, NordVPN unlocks a treasure chest of new shows, movies and live sports that might be restricted in your area otherwise. Speaking of restrictions, if your country is under strict censorship laws and you find your current VPN obstructed, you'll be able to connect to NordVPN's obfuscated servers. These specialist servers bypass network firewalls, giving you full freedom on the internet.
#Clear, friendly and easy to use
With NordVPN's one-click connection, simple layout, and visual server map, they won't overcomplicate matters when it comes to securing you online — whether you're an anonymous political activist or simply want to stream a live boxing match from across the world, this is a serious VPN app for modern thinkers.
All in all, here's what we think
After reviewing NordVPN, we've found it to be the most robust package of features for the lowest price. The advanced suite of security features leaves virtually no room for cyber attacks or vulnerabilities, can just as easily be used in the most geo-restricted areas, and offers round-the-clock customer support and live chat.
If that's not enough to sway you, there's a 30-day money-back guarantee if you're not 100% satisfied.You can try NordVPN here free for 30 days.

Like this post? Don't forget to share it!
Summary
Article Name
Why Is NORD VPN So Famous?
Description
In this article,we scrutinize every last detail of NordVPN, one of the world's most-talked-about VPN providers.
Author
Publisher Name
Publisher Logo