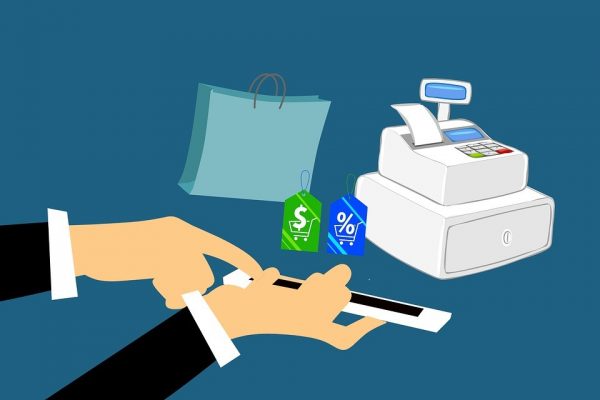 Guide To Building Successful eCommerce WordPress Site
Introduction
Nowadays, eCommerce is one of the world's biggest, most rapidly growing industries. Since it was first heard of in 1994, eCommerce has grown to the point that now, just under 30 years later, more than 2.1 billion people, or 27% of the world's total population, shop online through eCommerce websites.
Whether you are a startup, SME, or a large MNC, eCommerce can be an excellent way to sell products and services. Even local businesses can target their products to the people around them through a dedicated eCommerce website with a local reach. Even if people don't shop online, there is a benefit to having an eCommerce website. These websites can help promote the products and services your target customers (at least the local ones) can purchase from your physical store (if you have any).
Let's look at what an eCommerce WordPress site is before seeing how to create the most successful one.
What Is An ECommerce Store?
ECommerce is a transaction process of products, services, data, or money through the internet. If you are buying or selling anything online, it means you are engaging in eCommerce. ECommerce transactions can be of four types: Business to Customer (B2C), Customer to Customer (C2C), Business to Business (B2B), and Customer to Business (C2B). A few of the most common eCommerce websites include Amazon, OLX, eBay, Myntra, Flipkart, Craigslist, etc.
With eCommerce websites, you can buy as well as sell products and services, as apparent with websites like OLX, eBay, and Craigslist.
ECommerce websites are online stores where you can buy goods and services without all the hassles of a physical store. Thanks to eCommerce websites, people can buy their desired products online with ease from the comfort of their homes, saving time and energy. That's why over 2 billion people like to do their shopping online.
That's why so many small, medium, and large businesses are turning to eCommerce website development companies to get their products and services to reach millions of people.
ECommerce Statistics
Here are a few of the most significant statistics with respect to eCommerce statistics:
In 2021, eCommerce sales were almost 19% of the total retail sales worldwide. This number is set to rise to around a quarter of all retail sales by 2026.
According to a number of data statistics websites, more than 2.1 Billion people (almost 27% of the world's total population) shop online through the tens of millions of eCommerce websites across the globe.
More than a third of the people shopping in physical stores check the prices of the products online for comparison.
According to eCommerce experts, by 2040, over 95% of all retail sales will be through eCommerce websites.
The total eCommerce sales in 2021 totalled up to more than $5.2 Trillion around the world.
When it comes to eCommerce websites, WordPress-powered multi-layered forms can lead to over 300% more conversions compared to single-layered forms.
ECommerce websites with an active online presence tend to have 32% more sales compared to those with inactive or no social media presence.
By the end of this decade, the eCommerce industry is set to be valued at over $27 Trillion.
Looking at these statistics, it is understandable that almost every product-based enterprise either already has an eCommerce website or plans to open one in the near future.
Why Should Every Business Have An ECommerce WordPress Site?
Although the statistics shown above might be enough of a reason for every product-based business to set up an eCommerce website, let's check out some of the benefits of making it with the help of WordPress:
WordPress offers some of the best content management features.
The security features provided by WordPress are robust.
WordPress plugins can help increase the functionality of the website significantly.
WordPress-powered eCommerce websites function on almost every kind of electronic device.
With WordPress, you can sell as many products as you like.
It's free to build an eCommerce website through WordPress.
WordPress-powered websites can be scaled-up with ease.
WordPress has a number of free and premium themes to choose from.
There is no need for prior programming or coding knowledge to create or manage an eCommerce website on WordPress.
eCommerce SEO is one of the best ways to reduce your reliance on paid channels, rank higher in search engine results pages, and increase the number of people who find your website through natural means.
Other than these benefits, you must also consider that WordPress has a massive, active community  which you can reach out to when in need of a technical or conceptual solution. There are several Q&A forums, Youtube channels, support websites, etc., available with all the help you need. Otherwise, you can approach the best WordPress development company to create and maintain your website.
How To Create A WordPress-Powered ECommerce Website?
With WordPress, you can create several different types of websites, each with its own set of requirements. But there are a few customary steps you need to follow to get any kind of website (including eCommerce ones) up and running.
Buy the ultimate domain name 
The first and arguably one of the most important things you need to do is find and settle on the perfect domain name. A domain name, or the bit after the "www.," is basically your website's unique address. There are several websites to buy the domain name from. If you are lucky enough, your desired domain name will be available for quite a low price. But if you are not so fortunate or want a memorable domain name, it might set you back thousands (in some cases, even millions) of dollars. But the renewal rate is the same whether you buy a cheap domain name or an expensive one.
Select the ideal website hosting service 
Next, you need to choose the best out of the thousands of website hosting services available around the world. The best eCommerce website builders recommend you have a dedicated web hosting provider to ensure your website loads quickly and doesn't experience any downtimes.
Install WordPress 
Then, you need to install WordPress for eCommerce website development. There are two ways to install WordPress: one-click installation and manual installation. The first option is definitely easier. If you choose a website hosting provider offering a one-click installation option, all you need to do is go to the dashboard and hit "Install WordPress."
But when it comes to the manual option, you will need to install WordPress and then upload it to the website hosting dashboard. Although it's an easy process, it's not as easy as the first option.
Install and configure WooCommerce 
There are several WordPress plugins available for eCommerce websites. But when it comes to the best WordPress development companies, the choice always comes down to WooCommerce.
After installing WordPress, open the dashboard and click "Plugin."
Click on the search bar and search for "WooCommerce," and then select "Install Now." After a while, the install button will turn to "Activate." Click it and move to the next step of the process.
Add business details: This sub-page will be self-explanatory; so you can fill it in very easily. There is a checkbox for whether you want to sell both physical and digital products. Make sure you select it. Digital products are downloaded, while physical products, as the name suggests, are physical in nature.
Choose the mode of payment: You can choose from the mode of payment listed on the page.
Confirm the shipping details: Choose the shipping rate based on your current zone. Also, print the shipping labels at home.
Choose compatible plugins: WooCommerce will offer you some complementary plugins you can choose from. You don't have to feel obligated to choose them right away as it is very easy to select them later.
Activate Jetpack: Finally, activate Jetpack.
That concludes the installation, activation, and configuration of WooCommerce. The next One of the most significant advantages of WordPress is that websites powered by this platform are completely customizable in appearance and functionality. Next step would be to choose a theme.
Select the perfect theme 
The theme acts as the primary design of the website, and there are several free and premium ones available on WordPress.  But unless you are an expert in programming, customizing the theme could be a bit tricky. So you can either choose the theme closest to your desired website appearance or hire the best WordPress development company.
Here are the steps to select a free theme:
Go to the WordPress dashboard.
Select "Themes" from the "Appearance" sub-menu.
Click on "Add New" and select from "Featured," "Popular," etc. or type your desired theme in the search bar. WordPress will show you all the best free themes related to your search.
Check the previews of the themes you like, and then click on "Install" when you have made a choice.
In a few moments, you will see the "Activate" button under the theme you have installed.
Here are the steps to select a premium theme:
Search for your desired theme online and download its .zip file.
Then, go to the WordPress dashboard.
Select "Themes" from the "Appearance" sub-menu.
After that, click on "Add New" and select "Upload Theme."
Then, you will be asked to upload the .zip file of the new theme from your computer.
After it's uploaded, activate the theme, and you're good to go.
As you know, anyone can create a theme for WordPress. So when choosing your desired theme, be careful of the security aspect of it. A good-looking but shoddy theme can leave you unguarded against hackers. You should also make sure to read the user reviews for the themes to ensure they haven't encountered any problems.
Add products
Once you have created the basic structure of your website, the next step is to add the products. You will see a screen asking you to add your first product.
But if you are not ready, you can skip it. You can click on "Products" on the dashboard and select "Add New."
For every product you upload, you'll need to provide the product name, price, main and additional product images, product description, and product category.
The product addition process also depends on the product type, of which there are six: Simple, Grouped, External/Affiliate, Variable, Downloadable, and Virtual. The WooCommerce platform contains a detailed guide about what every type means.
After listing the products on the website, you will be able to check their status and other details easily.
Install additional plugins
Along with WooCommerce, the best eCommerce website builders add a few other WordPress plugins to improve your website's functionality and UX/UI. Here are a few of the best plugins you could consider for your website: 
Social Login: When a new customer visits your eCommerce website for shopping, with Social Login, they can log in with their existing social accounts like Twitter, Yahoo, LinkedIn, Windows Live, Facebook, Google, Foursquare, Amazon, LINE, VKontakte (VK.com), PayPal, or Apple. So they can easily log in without creating a new account, which almost everyone hates, seeing that they have to remember more credentials, and it complicates the process.
YITH WooCommerce Compare: When buying a product, there are several options from different brands and companies. So it becomes imperative to compare them side by side with respect to their most prominent features. So almost all of the best WordPress development companies add the YITH WooCommerce Compare plugin to ensure the compare feature is added to the eCommerce website.
WooCommerce PDF Vouchers: This is one of the most popular eCommerce WordPress plugins and helps generate PDF gift vouchers, prizes, event tickets, sports tickets, certificates, promotions, movie tickets, etc. It lets you create an unlimited number of vouchers for online retailers and local businesses. Customers can redeem these vouchers in physical stores or online. Since everyone likes vouchers, it can be an excellent way to boost sales and revenue.
WooCommerce Multilingual Plugin: According to a recent study, more people tend to react positively if the website offers a multilingual experience. This plugin helps easily translate every part of the website, including the product descriptions and the offers.
There are several other WooCommerce plugins you can use to improve your eCommerce website's functionality, UI/UX, and appearance.
Add conversion-focused content
One of the last yet crucial steps is to adjust the copy on the main pages. Go to "Pages" and click "All Pages." There are a few particular contents on the pages you need to focus on.
Microcopy: This term refers to the tiny bits of content on the different pages, like call-to-action or CTA, UX copy, error pages, etc. It provides the users with informative scripture throughout the website, with things like "Find more info," "browse," etc. Sometimes when the user is not ready to purchase a product, you can provide them with a way to learn more about the brand. You can also show a reassuring message after the customer has purchased a product and is about to pay for it. 
Product images: A good photograph is one of the first things that attract a customer towards a particular product. The better the picture, the more chances of people buying the product. Moreover, it would be best to have multiple product pictures from different angles. 
Product description: Product descriptions should be short, catchy, and to the point. You can use bullet points to list the important aspects of a product. 
Privacy policy: Another important thing to do is select a privacy policy. Go over to "Settings," then head to "Privacy." After that, you should select "Check Out Our Guide."
Launch your eCommerce Website 
After ensuring every setting on your website is according to your choice and works perfectly, the only thing left to do is take it public. Go to the privacy settings, and select the option to make your eCommerce site "Public."
These steps should help you ensure the best eCommerce website development. If you are still confused about the process, get in touch with the best eCommerce website builders.
Summary
As mentioned earlier, more than $2.1 Billion people, or almost 27% of the world's total population, shop online. Every product-based startup, SME, or large corporation can benefit from a good eCommerce website. If you are just starting in this business, you can contact the best WordPress development company to create an excellent website.
Arguably, the best platform to create an eCommerce website is WordPress. It is free, open-source, has an excellent support community, helps create highly-scalable websites, and provides some fantastic customizations. Moreover, anyone with or without any prior experience or training in coding can create a website with WordPress.
To build the best eCommerce website, you must follow due process. This process involves buying the ultimate domain name, selecting the ideal website hosting service, installing WordPress, installing and configuring WooCommerce, selecting the perfect theme, adding products, installing additional plugins, adding conversion-focused content, and last but not least, launching your eCommerce website.
If you want the perfect eCommerce website for your business and are a little apprehensive about your ability to create it yourself, find the best eCommerce website builders around you and get to work.
Summary
Article Name
Guide To Building Successful eCommerce WordPress Site
Description
Arguably, the best platform to create an eCommerce website is WordPress. It is free, open-source, has an excellent support community, helps create highly-scalable websites, and provides some fantastic customizations.
Author
Publisher Name
Publisher Logo