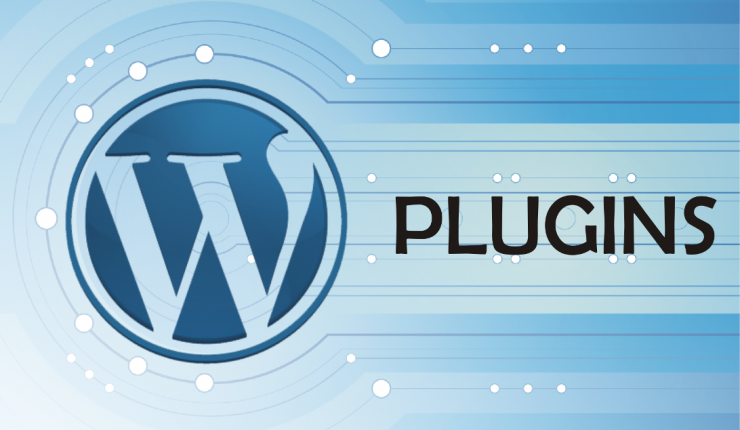 How WordPress Is Ideal For Small Businesses?
Gone are the days when businesses needed to find developers to make small changes to their websites and content. WordPress has enabled the businesses' convenience and ease to use their website, and it's a boon for everyone.
WordPress was earlier known for blogging, but it's better known as CMS (Content Management System) since it has flourished over the years. WordPress is used worldwide by over 10 million people as the most preferred website platform. There are several reasons to portray why it is widely used to create a website, but this article will discuss why it is ideal for small businesses such as yours.
WordPress is an open-source development tool; however, it offers proper security and personalization options to users due to several plugins. Also, there are several free necessary tools to unravel WordPress' potential for small and medium companies. It is not essential to go to a professional developer to create a WP-based website for you. You can do it on your own in affordable ways.
Let's dig in more on why WordPress is great for small enterprises.
1.WordPress is Free
That's right. You can download or install WordPress, and it is absolutely free. You can even download the WordPress app on your smartphones. All it asks for is a small upfront cost, and you can definitely spend that much as a small business owner. WordPress is a blessing for young businesses as it saves time and resources too.
2.Simple & Fast Website Setup
The next big reason why startups use WordPress is that it can get downloaded with one click. You don't have to be an expert with servers or hosting since it doesn't need adequate skills.
You can choose hosting plans from Cloudways or Bluehost when setting up your account, and they'll download it for you. Whereas with a managed WordPress hosting plan from credible companies like Flywheel, or WP Engine, you must not do a thing. They are experts in WordPress; hence, they are already downloaded, set up, put together, and enhanced before you finish registering for a plan. More so, managed hosts look after your installation to focus on your business, not your server.
3.Open-Source Development
It is known as open-source as anyone can install it and use the code available in the WordPress Codex to include features to their website. This is one of the great and most important benefits that make WordPress a preferred choice for growing businesses. To oversee the source code, companies may recruit a WordPress developer, but it is absolutely their choice since they can tackle it themselves.
4.User-Friendly
In a nutshell, it is made for both tech-savvy and non-technical people. This is what makes it a highly demanding platform globally. It is user-friendly and quite interactive, which enables users to create websites, posts, menus, forms, and others.
5.Wide Range of Themes
Having a professional and perfect design by a developer can be quite expensive. However, WordPress can offer you a predesigned theme instead. There are several free themes available in the WordPress directory. All of these themes are appealing and can get synced to develop an interactive website.
Apart from free options, there are tons of premium WordPress themes you can build your website from. These themes mostly come with additional features and support from developers. There are tons of niche-specific themes on the web for charities, restaurants, accounting, and others that can be found on Themeforest. Hence, young enterprises opt WordPress to use the design that goes best with their brand.
6.Plugins for Every Feature
To include more features to your website, there are several WordPress plugins you can use for free. Just like themes, there are several pre-created plugins saved in the WordPress directory, and there are even premium plugins available from marketplaces. Plugins are typically simple to download and use, and they also give better functionality to your website.
7.SEO Optimized
A website without SEO is just like having no website at all. Today, everyone develops a website, keeping in mind SEO. WordPress has resolved these problems because websites built on WordPress already have an in-built SEO optimization structure. Moreover, there are several guides and plugins to help further improve your onsite SEO for better ranking.
8.Huge Online Support Community
WordPress is already known as a robust online web development tool for a vast community of users. WordPress is well-known for its excellent online support system. Because of millions of active users, expert developers, a large community, and online forums, it gets easier to find solutions to problems. Also, several expert WordPress blogs share great tips and guides every day. Almost all the WordPress issues have already been discussed, and hence, you know there is definitely an answer to your problem as well. This makes it an excellent tool for amateurs and startups.
9.Highly Responsive Designs
The wish of having a mobile responsive website can be easily satisfied with WordPress. Responsiveness is what every business owner wants only for the sites but also their applications and email templates. Fortunately, the significance of WordPress themes are designed to be entirely reactive, so your webpage looks fantastic on desktops, smartphones, and tablets.
10.Secure & Reliable
WordPress is a powerful CMS & web development tool that regularly takes ongoing work and makes it as safe as possible. WordPress ranks at the top when it is about rendering security. They launch consistent updates and security patches, thus forming a more stable web environment for you.
The Endnotes
It can be a bit tough to establish a strong web presence for a small business. Also, having an online presence is essential, as well. And it can take time and resources to do so. Hence, this is where WordPress comes into the picture to provide an easy solution to all the problems.
This article must have answered all your questions on how WordPress can help your startup in the right way. So instead of overthinking, grab this opportunity and establish your online presence.
Author Bio:
Harnil Oza is CEO of Hyperlink InfoSystem, an app development company in New York and India, having a team of the best app developers who deliver the best mobile solutions mainly on Android and iOS platforms. He regularly contributes his knowledge on leading blogging sites.
Like this post? Don't forget to share it!
Summary
Article Name
How WordPress Is Ideal For Small Businesses?
Description
This article must have answered all your questions on how WordPress can help your startup in the right way. So instead of overthinking, grab this opportunity and establish your online presence.
Author
Publisher Name
Publisher Logo