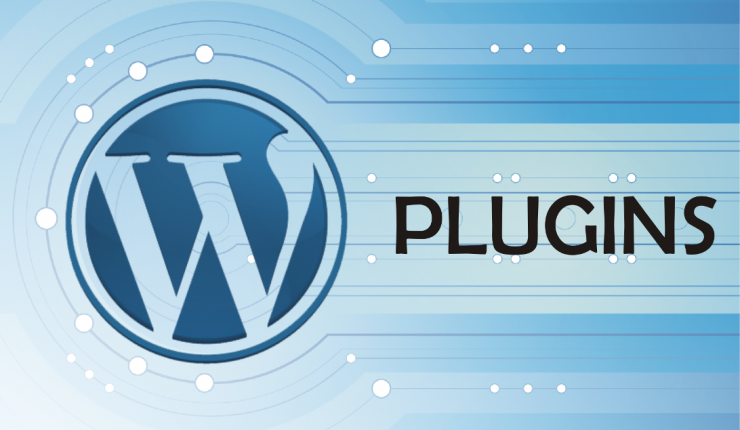 7 BEST Free WordPress Backup Plugins
Most of the WordPress hosting providers offer backup services but its essential to do regular WordPress backups, Backups give you peace of mind and can save you in situations when your site gets hacked or you accidentally lock yourself out. Please remember that it is your responsibility to backup your website on your own. Do not rely solely on your hosting provider for backups. If you are not already backing up your site, then you should pick one of these 7 Best Free WordPress backup plugins and start back up immediately.
There are several free and paid backup plugins for WordPress, and most of them are fairly easy to use. In this post, we are going to check the 7 Best Free WordPress backup plugins.
UpdraftPlus simplifies backups and restoration. Backup your files and database backups into the cloud and restore with a single click!
Backup into the cloud directly to Dropbox, Google Drive, Amazon S3 (or compatible), Rackspace Cloud, DreamObjects, FTP, Openstack Swift, Updraft Vault, and email. The paid version also backs up to Microsoft OneDrive, Microsoft Azure, Google Cloud Storage, Backblaze B2, SFTP, SCP, and WebDAV.
Key features of UpdraftPlus:
Restores, as well as backing up
Backs up to more cloud options than any others
Allows you to set up automatic backup schedules
Is faster, using up fewer server resources
Has been tested on over 1 million sites
The free version of UpdraftPlus works just fine, but if you need more features and options you can purchase the Premium version. Here are some of the many features of UpdraftPlus Premium:
Easily duplicates or migrates websites (with Migrator)
Multisite/multi-network compatible
Backs up non-WP files and databases to multiple remote destinations
Free dedicated expert support
The backup plugin BackWPup can be used to save your complete installation including /wp-content/ and push them to an external Backup Service, like Dropbox, S3, FTP, and many more, see list below. With a single backup .zip file, you are able to easily restore an installation.
Key features of BackWPup :
Database Backup (needs mysqli)
WordPress XML Export
Generate a file with installed plugins
Optimize Database
Check and repair Database
File backup
Backups in zip, tar, tar.gz, tar.bz2 format (needs gz, bz2, ZipArchive)
Store backup to a directory
Store backup to FTP server (needs ftp)
Store backup to Dropbox (needs curl)
Store backup to S3 services (needs PHP 5.3.3, needs curl)
Store backup to Microsoft Azure (Blob) (needs PHP 5.3.2, curl)
Store backup to RackSpaceCloud (needs PHP 5.3.2, curl)
Store backup to SugarSync (needs curl)
PRO: Store backup to Amazon Glacier (needs PHP 5.3.3, curl)
PRO: Store backup to Google Drive (needs PHP 5.3.3, curl)
Send logs and backups by email
Multi-site support only as a network admin
Pro version and support available – BackWPup Pro
WP-DB-Backup allows you easily to backup your core WordPress database tables. You may also backup other tables in the same database.
WP-DB-Backup backs up your database, not your theme/uploads/plugins files. If you want your files backed up as well, you'll need to look for an alternative solution.
BackUpWordPress will back up your entire site including your database and all your files on a schedule that suits you.
Key features of BackUpWordPress:
Super simple to use, no setup required.
Works in low memory, "shared host" environments.
Manage multiple schedules.
Option to have each backup file emailed to you.
Uses zip and mysqldump for faster backups if they are available.
Works on Linux & Windows Server.
Exclude files and folders from your backups.
Good support should you need help.
Translations for Spanish, German, Chinese, Romanian, Russian, Serbian, Lithuanian, Italian, Czech, Dutch, French, Basque.
Duplicator gives WordPress users the ability to migrate, copy, move, or clone a site from one location to another and also serves as a simple backup utility. Duplicator handles both serialized and base64 serialized string replacement. Standard WordPress migration and WordPress backups are easily handled by this plugin as are zero downtime migrations.
Key features of Duplicator :
Move, migrate or clone a WordPress site between domains or hosts with zero downtime
Pull down a live site to localhost for development
Manually backup a WordPress site or parts of a site
Duplicate a live site to a staging area or vice versa
Bundle up an entire WordPress site for easy reuse or distribution
Perform a full WordPress migration without struggling with messy import/export sql scripts
BlogVault takes smart incremental database and file backups. Backups are stored on cloud BlogVault servers and on Amazon S3. BlogVault provides real-time backups for wooCommerce sites. It also facilitates backup validation, restores, migration, dedicated staging, site copying, website management with zero downtime, and upload to Dropbox. It makes use of FTP, SFTP, or FTPS for migrating/restore.
Key features of BlogVault :
BACKUP AND RESTORE
Automatic Daily and Real-Time Backups
One-click Site Restoration
Efficient, Incremental backup
365-day Backup history
Backup to Cloud & Dropbox
SECURITY
Automatic Daily and Real-Time Scans
One-click Malware Removal
Hardening Site Security
Encrypted, secure backups
MANAGE WEBSITE
Perform theme and plugin updates
STAGING
Dedicated One-Click Staging setup
MIGRATE
One-click Migrations
Copy or clone sites
TEST RESTORE
AUTO ONE-CLICK RESTORE: EVEN WHEN YOUR SITE IS DOWN
myRepono is an online website backup service that enables you to securely back up your WordPress web site files and MySQL database tables using an online and web-based management system. The myRepono online website backup service allows you to automate the process of backing up your entire WordPress web site and database, including all posts, comments, and user data, and your WordPress PHP, template and plugin files.
Key features of myRepono:
Backup unlimited WordPress installations, including all files and database data.
Backup unlimited individual files or complete folders using web-based file management tools.
Backup individual MySQL tables or complete MySQL databases.
Files are encrypted, transmitted, and stored securely using up to 256-Bit encryption.
Restore files individually or on mass from your backups at any time.
Backups are compressed to as little as 10% of their original size.
All management is controlled with web-based tool which can be accessed with any web-enabled device.
Backup your site every hour, day, week, month, it's up to you.
Store as many or as few backups as you like at competitive data storage rates.
View or download backups online using simple file management tools.
With a single account, you can back up an unlimited number of websites.
Pay-as-you-go pricing from $0.02 USD per day, with $5 USD free trial!
Fast and friendly online technical support available to assist you with all your questions.
Compatible with 99% of web servers and hosting companies, and WordPress Multisite/Network compatible.
Like this post? Don't forget to share it!
Additional Resources
Summary
Article Name
7 BEST Free Wordpress Backup Plugins
Description
There are several free and paid backup plugins for WordPress, and most of them are fairly easy to use. In this post, we are going to check 7 Best Free WordPress backup plugins.
Author
Publisher Name
Publisher Logo