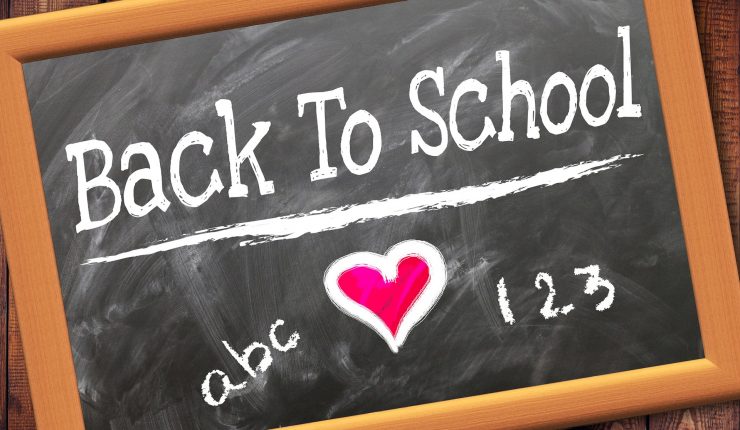 BEST Digital Marketing Courses
We have already looked at TOP 100 Coursera Specializations and today we will check out the BEST Digital Marketing course compilation.
Coursera Specialization is a series of courses that help you master a skill. To begin, you can enroll in the Specialization directly, or review its courses and choose the one you'd like to start with. When you subscribe to a course that is part of a Specialization, you're automatically subscribed to the full Specialization. You can either complete just one course, or you can pause your learning or end your subscription at any time.
Digital marketing utilizes the internet and online-based digital technologies such as desktop computers, mobile phones, and other digital media and platforms to promote products and services.
Northwestern University
Content Strategy uses credible, trustworthy, transparent media to communicate stories and information to enhance an organization's strategic goals. In this Specialization, you'll learn best practices from recognized industry and academic experts on how to create and implement engaging content across media platforms that the people you want to reach will really value. You'll learn how to engage your audience by implementing their stories and using proven tools and techniques to enhance an audience's experience and interests. You'll manage content once created by learning how best to tell an organization's "content story" across media platforms using a human-centered design. You'll also learn actionable ways to grow internal and external audiences, and expand your content's reach. The Specialization concludes with a Capstone project that allows you to apply the skills you've learned throughout the courses in response to a real challenge facing organizations today. To fit easily into busy schedules, the Specialization is constructed as four, three-week courses to better fit into any lifestyle. It is a program for you, as a professional, to master and then be able to use what you learn here and take it back to work. It's the knowledge that will improve both your effectiveness and your organization's. Each of the individual courses can be audited for free. Please note that you will not receive a Certificate of Completion if you choose to audit.
University of Illinois at Urbana-Champaign
Master strategic marketing concepts and tools to address brand communication in a digital world. This Specialization explores several aspects of the new digital marketing environment, including topics such as digital marketing analytics, search engine optimization, social media marketing, and 3D Printing. When you complete the Digital Marketing Specialization you will have a richer understanding of the foundations of the new digital marketing landscape and acquire a new set of stories, concepts, and tools to help you digitally create, distribute, promote, and price products and services. In 2016, this was one of the top 10 specializations in terms of enrollments. INC Magazine rated the first course, Marketing in a Digital World, as one of The 10 Hottest Online Classes for Professionals in 2015. In addition, this course was also ranked in the top five courses across multiple MOOC providers. Finally, the Digital Marketing Certificate was the top coveted certificate on Coursera in 2015. Get more updates on the specialization at http://digitalmarketingprofs.com/ This Specialization is part of the University of Illinois Masters of Business Administration degree program, the iMBA. Learn more about admission into the program here.
Emory University
In this specialization you will learn how to: Find, extract, organize and describe data to support business decisions Identity, quantify and interpret relationships between variables Derive customer insights from your data Develop spreadsheet models to analyze data, evaluate risk and optimize business decisions Present and justify a course of action to management The capstone project will give you an opportunity to apply what has been covered in the specialization to solve a marketing analytics problem.
Yonsei University
This Specialization covers marketing concepts but, more importantly, emphasizes the need by companies and individuals to think openly across international markets and industries for new ideas or expansion. This is summarized as "Cross Country & Cross Industry" Innovation, or CCCI in short. The first two courses will establish the core foundations and then the last three courses will elaborate on major global industry clusters: course 3 on B2B, course 4 on Healthcare and Hospitality, and course 5 on Sports and Entertainment. The capstone will require learners to develop a new product using knowledge learned from at least 2 industries.
University of California, Davis
Finding the Story in the Data" is the most important emerging capability for market researchers according to GRIT (Greenbook Research Industry Trends) Report 2016. This specialization, designed for learners with no previous Marketing Research experience teaches a comprehensive marketing research approach that will help learners find and communicate the story in the data. Students will learn how to initiate a research project for targeted business needs, conduct research through multiple modes and datasets, analyze research data, manage suppliers performing specialized research, and deliver recommendations from the research. By the end of the specialization, learners will create and scope a research proposal, conduct desk research, design and test a focus group guide, interpret focus group results, design and implement a survey in Qualtrics, analyze quantitative data, develop insights by synthesizing findings across research methods, create data visualizations in Excel, and develop a presentation of findings with recommendations to stakeholders."
IE Business School
In this Specialization, we will delve into the marketing mix and the skill-set needed to implement successful marketing strategies. Join us and explore the four key concepts of the marketing mix model, also known as the 4Ps: Product (Brand and Product Management), Pricing, Place (Distribution Channel Strategy and Retail), and Promotion (Communication Strategies, PR, and Advertising). This course primarily focuses on implementation so you can immediately apply the lessons learned to your work or to a business idea that you are thinking of taking to market. After completing the four courses, you will be able to take part in the Capstone Project where you will have the opportunity to put into practice what you have learned in this specialization by running a real product through the marketing mix.
IE Business School
Do you hear the word "marketing" on a daily basis, but aren't sure what marketing really is or why your business needs it? Do you know that marketing is important to your company, product, or service, but aren't sure where to start? Cover the concepts and tools you need to successfully develop a marketing strategy for a business, product, or service. Begin by understanding consumers and the main market research techniques, then learn how to correctly segment, target, and position your product to achieve success. Continue by analyzing the four critical areas in marketing, the famous four Ps of Product, Price, Promotion, and Place. Finally, get the backing your ideas deserve and communicate the actions through a Marketing Plan. In the final capstone project, you will develop a Marketing Plan for a product or service.
BCG & University of Virginia
In this Specialization, we show you techniques to increase price realization and maximize profits. Learn from Boston Consulting Group's global pricing experts and University of Virginia Darden School of Business faculty, who share the frameworks, tips, and tools we use in our business and research environments. We will look at pricing through BCG's proprietary and time-tested three "lenses"-cost and economics, customer value, and competition-to build your understanding of the strategic power of pricing. You'll leave the Specialization with a portfolio-building presentation that demonstrates your ability to price strategically.
University of Minnesota
A Recommender System is a process that seeks to predict user preferences. This Specialization covers all the fundamental techniques in recommender systems, from non-personalized and project-association recommenders through content-based and collaborative filtering techniques, as well as advanced topics like matrix factorization, hybrid machine learning methods for recommender systems, and dimension reduction techniques for the user-product preference space. This Specialization is designed to serve both the data mining expert who would want to implement techniques like collaborative filtering in their job, as well as the data literate marketing professional, who would want to gain more familiarity with these topics. The courses offer interactive, spreadsheet-based exercises to master different algorithms, along with an honor track where you can go into greater depth using the LensKit open-source toolkit. By the end of this Specialization, you'll be able to implement as well as evaluate recommender systems. The Capstone Project brings together the course material with a realistic recommender design and analysis project.
University of California, Davis
This Specialization will teach you to optimize website content for the best possible search engine ranking. You'll learn the theory behind Google search and other search engine algorithms; you'll also build practical, real-world skills that you can apply to a career in digital marketing or online content development, including on-page and off-page optimization, optimizing for local and international audiences, conducting search-focused website audits, and aligning SEO with overall business strategies. Each course is intended to build on the skills from the previous course, thus we recommend you take the courses in the order they are listed. The Specialization culminates in a hands-on Capstone Project, in which you will apply your skills to a comprehensive SEO consulting task.
Northwestern University
In a 2018 survey of businesses, Buffer found that only 29% had effective social media marketing programs. A recent survey of consumers by Tomoson found 92% of consumers trust recommendations from other people over brand content, 70% found consumer reviews to be their second most trusted source, 47% read blogs developed by influencers and experts to discover new trends and new ideas and 35% used blogs to discover new products and services. Also, 20% of women who used social considered products promoted by bloggers they knew. Today, businesses and consumers use social media to make their purchase decisions. Created in 2014, this Specialization is updated every quarter to ensure you are receiving the most up-to-date training. The Social Media Marketing Specialization is designed to achieve two objectives. It gives you the social analytics tools and training to help you become an influencer on social media. The course also gives you the knowledge and resources to build a complete social media marketing strategy – from consumer insights to final justification metrics. In each course, you will also receive special toolkits with timely information & when you pay for the Capstone, you receive a market planning toolkit. Each of the individual courses can be audited for free. To see more, visit each course: 1-What is Social? 2-The Importance of Listening, 3-Engagement & Nurture Marketing Strategies, 4-Content, Advertising & Social IMC, 5-The Business of Social.
This Specialization is intended for sales professionals who seek to improve their sales planning and management competencies and skills. Through five courses, you will cover Effective Sales overview, Sales Strategy, Models and Frameworks to Support Sales Planning, Sales & Marketing Alignment, and you will develop a Final Project. By the end of this specialization, you'll have improved your knowledge, competencies, and skills regarding the sales planning process. And you will be able to apply the concepts integrating the sales planning process to the strategy of the company, by bridging the gap between strategy and sales. The potential for value creation through the sales functions will be increased at the end of the Specialization.
University of California, Davis
Discover the content marketing and social media ecosystems and how these interconnected channels drive search results to a website. Leverage content marketing and social media as part of your SEO strategy, and how to use influence marketing to establish a website's authority.
University of California, Davis
This course focuses on technical, mobile, and social strategies for increasing site traffic. Learn how to build SEO for international audiences through content localization, global team alignment, and optimizing for local search engines. Discover techniques to optimize mobile-friendly websites, get mobile apps discovered, and leverage social media to drive organic SEO traffic. You will also learn how to identify key SEO metrics and collect, interpret, validate, and report success to your clients and stakeholders.
Duke University
This course examines the relation of advertising to society, culture, history, and the economy. Using contemporary theories about visual communications, we learn to analyze the complex levels of meaning in both print advertisements and television commercials. About the Course, The course covers a wide range of topics, including the origins of advertising, the creation of ads, the interpretation of ads, the depiction of race, class, gender, and sexuality in advertising, sex, and selling, advertising, and ethics, and the future of advertising. The lectures will discuss theoretical frameworks and apply them to specific advertisements. Course Syllabus Week 1: What is advertising and where did it come from? Week 2: Am I being manipulated by advertising? Week 3: What's in an ad beyond that which meets the eye? Week 4: How do ads get made? Week 5: What do ads teach us about race, class, gender, and sexuality? Week 6: Does sex sell? Week 7: What is the future of advertising? Recommended Background No background is required; everyone is welcome! Suggested Readings Although the lectures are designed to be self-contained, we recommend that students refer to the free online textbook ADTextOnline.org. Other free resources will be suggested for each week's module. Course Format Most videos will be lectures with instructors talking. Each lecture will be illustrated with PowerPoint slides, print advertisements, and TV commercials. The videos for each week will consist of segments that add up to about an hour. Each week will have one quiz that will appear as stand-alone homework. All resources beyond lectures will be available online to students at no charge. Most of these will be from ADTextOnline.org. Others will be visits to the sites of ad agencies in the US and abroad, open access websites that deal with course topics, and open-access journal articles.
Università Bocconi
Today cultural institutions are facing important dilemmas in many aspects of their management. Over the past decades, a new figure has emerged that of the art manager. Imagine you went to work every day to connect artists with audiences, vision with reality, and money with a mission. That is what managers in the arts do, they play an essential role in transforming the minds, lives, and communities through creative expression. This course has been conceptualized to address the need of skills and techniques to help professionals and managers in running art and cultural institutions. Learning Objectives There are three objectives to this course. First, we will approach the biggest issue cultural institutions face, the coexistence of managers and curators, and giving evidence as to when, how, and why they can get along. Second, we will focus on some contemporary facets of what it means to manage a cultural institution and what cultural managers should expect and be able to face. And lastly, we will provide models and tools to design and implement appropriate courses of action to satisfy customers (visitors and audiences) and build an advantage over the competition. Course Structure The course is divided into six sections. Five sections are dedicated to specific aspects and themes of managing cultural institutions, while the sixth section is dedicated to individual interviews of prominent cultural institution managers on specific topics. The involvement of professionals and managers gives incredible value to the learning experience of this course. Each module is paired with a quiz and discussion forums to reflect on the variety of heritage management, its complexity, and the power of the network that we will build together during the course. Successful completion of the quizzes is required for a course certificate as explained in the Grading Policy page. If you love art and want to make an impact in this unique and fantastic sector, this course will support you in understanding the peculiarities of this sector and how to leverage its tools to make a bigger impact. Look forward to meeting you online! 
University of London
Professor Nader Tavassoli of London Business School contrasts traditional approaches to branding – where brands are a visual identity and a promise to customers – to brands as a customer experience delivered by the entire organization. The course offers a brand workout for your own brands, as well as guest videos from leading branding professionals. The aim of the course is to change the conception of brands as being an organization's visual identity (e.g, logo) and image (customers' brand associations) to an experience along "moments-that-matter" along the customer journey and, therefore, delivered by people across the entire organization. Brands are thus not only an external promise to customers but a means of executing business strategy via internal brand-led behavior and culture change. You will learn and practice the following skills: 1. How to build brands from a broad organizational perspective 2. How to lead brand-led culture change with human resource practices at the core (i.e, brand as a lever and not just an outcome) 3. How to build brands in multi-brand companies, across cultures and geographies 4. How to measure brand health in new ways, that is, internally in addition to externally 5. How to value and capture returns to brands across the organization – introducing the new concept of employee-based brand equity – and how this is different from the valuation of brands as intangible assets. This course allows you to develop the following aspects of yourself: 1. Head. Gain a deeper understanding of the evolving practice of brand management, one that goes further than practiced in most organizations today 2. Heart. Be motivated to engage in delivering your own brands – regardless of where you are in your organization – thereby creating superior value for customers and for your organization 3. Hands. Translate learnings into action. As Confucius is supposed to have said: "I hear and I forget. I see and I remember. I do and I understand."
IE Business School
Identify the critical information needed to develop a product and brand strategy that generates both quick-wins and long-term value. By completing this course, you will be in a position to create an activity plan to bring your brand strategy to life – both externally towards consumers and internally to employees. You will be able to define the right metrics for determining success in the implementation of your product and brand strategy, considering any adjustments that may need to be made under a test and learn methodology. Luis Rodriguez Baptista – a professor at IE University and Marketing Consultant – will guide you through six modules that look at first understanding the challenge of managing products through their 'life-cycle' and culminates with learning how to equip your employees with knowledge of how to deliver on your brand promise. The course features interviews with consumer and industry professionals, which help illustrate the importance of brand strategy. Brand and product management is a unique course that enables you to first understand the importance of brand and product management and then uses brand development, architecture, and portfolios, in order to achieve success.
Northwestern University
In Course 4, we are quite literally "putting it all together". We will review the insights we gained from our barter experiment and use the tools we created each week to curate your Sales Toolkit.
IE Business School
Understand how channel management and retailing can improve performance in your business. Nowadays, a distribution strategy is part of the DNA of many companies and correct channel management is key for the success of your product. Distribution plans need to be prepared for the long run, combining the following main areas: company profile, portfolio structure, and price positioning, go-to-market policy, trade and retail marketing, e-commerce, and global retail management. In the last decade, there have been two main revolutions that have affected industries, increasing the importance of Distribution Channel Management Profesor Maria Teresa Aranzabal guides you through: The IT revolution: considering developments in CRM, supply chain, planning tools, merchandise and reallocation systems, amongst others; and the retail focus: how a clear retail strategy can be a differentiator for companies and a strong weapon of competitiveness. In this course, you will learn how to stay up-to-date on how companies are adding these aspects to their main strategic guidelines and making them key points in their managerial decision-making process. We use interviews with industry experts and give real-life examples of how to ensure your business makes the most of this vital area of marketing.
Northwestern University
In this course, professionals at all levels of an organization will learn the best ways to engage an audience they want and need by smartly implementing their important, strategic stories and information and by using proven tools and techniques to enhance an audience's experiences and interest. Content Strategy is a conversation that provides thought-leadership. It starts a "conversation" with users and stakeholders inside and outside an organization. Conversations are the natural way people think about complex issues. Conversations also enable people to develop "stories," which lead to understanding and helpful mental pictures. Content Strategy practitioners are at all levels of the best enterprises – in all departments and sectors from the top leader to the newcomer in the ranks. In this complex information age, forward-thinking employees know that if they and their organizations are to thrive, they need to go beyond their job descriptions. They must master the most demanding communications frontier – creating engaging, strategic, honest stories and information that is valued by their most important audiences. In turn that will make their enterprise stand out. Regardless of their area of work, position or expertise, Content Strategy practitioners know how to use words, pictures, video, and social and mobile media to interact with their most important constituents with trustable, actionable information that the audience values and will use. The strategic content they produce enhances the user's lives and deepens their understanding and engagement with the organization. Guest lecturers in this course include: – Rachel Davis Mersey, Associate Professor, Medill, Northwestern – Ed Malthouse, Theodore R. and Annie Laurie Sills Professor of Integrated Marketing Communications, Medill, Northwestern – Bobby Calder, Charles H. Kellstadt Professor of Marketing & Director of the Center for Cultural Marketing, Kellogg, Northwestern – Steven Duke, Associate Professor, Medill, Northwestern – Janice Castro, Assistant Professor Emerita, Medill, Nothwestern
Northwestern University
Want your content to go viral? Who doesn't! It takes a thoughtful, integrated approach to make content that stands out in our increasingly oversaturated world. In this fourth course of the Social Marketing Specialization – "Content, Advertising & Social IMC" – you will learn how marketers are successfully navigating today's media landscape. You will learn why developing engaging content for your audience is an essential component in effective social marketing. A panel of experts will unlock the paid/owned/earned media riddle and replace it with an integrated who/what/where approach that utilizes platform-specific messaging to grow your market share. This course also includes an overview of the integrated marketing communications strategy for social and how it is being deployed around the globe, as well as gamification tips to keep your audiences coming back for more. In addition, you will learn the secrets to advertising on Facebook and other social sites. Additional MOOC 4 faculty include: * Judy Ungar Franks (President, The Marketing Democracy, Ltd. & Lecturer, Medill Integrated Marketing Communications, Northwestern) * Steffi Decker (Junior Partner, Chong, and Koster) * Joey Strawn (Director of Integrated Marketing, Industrial Strength Marketing)
BCG & University of Virginia
How much should you charge for your products and services? Traditionally, businesses have answered this question based on the cost to produce or provide their goods and services. This course shows you the economic factors behind pricing based on cost and the pros and cons of a cost-based pricing approach. Led by Darden faculty and Boston Consulting Group global pricing experts, the course provides the practical and research-based models and methods you need to set prices that maximize your profits. By the end of this course, you'll be able to: -Apply knowledge of basic economics to make better pricing decisions -Recognize opportunities for price discrimination-selling the same product at different prices to different buyers-and recommend strategies to maximize sales and profits -Calculate three types of price elasticities to determine the impact of price on demand -Analyze and apply different pricing models -Cost-plus pricing -Marginal cost-plus pricing -Peak-load pricing -Index-based pricing -Evaluate the impact of channel intermediaries and customer lifetime value on pricing
University of Illinois at Urbana-Champaign
This course is the first in the Customer Insights and New Product Development (CIPD) specialization. It will introduce learners to the tools and process of gathering customer insights for identifying and developing new product opportunities. Through an integrated set of five modules and hands-on project experiences, learners will acquire the knowledge and skills to turn their ideas gained from understanding customer needs into innovative new products.
Northwestern University
In Course 1, we set the foundation for the Art of Sales Specialization and offer a new mindset for becoming a high-performer in sales. We will discuss the Knowledge, Skill and Discipline that you need to stand out in your industry, and create a goal for you to reach by the end of the specialization. Finally, you will learn how to talk about yourself and your business. You will build your personal Sales Trailer and learn how to get into and out of sales conversations quickly and effectively. About the Specialization: The purpose of this Specialization is to make you as efficient and effective in selling as possible. You will gain several critical skills and disciplines that will accelerate your success with your small or large company and your life. The ability to sell is a necessity in this world. Whether it's standing out in a crowd, selling yourself to a new employer, or winning new customers; selling is something we do every day, and we should be great at it! This Specialization is designed as an adventure of discovery. You will be tested, taught, and transformed through a series of lectures, discussions, and exercises that are designed to push you up and out of your comfort zone. You will learn how to target and acquire customers and get them to fall in love.
BCG & University of Virginia
The traditional approach to pricing based on costs works to pay the bills, but it leaves revenue on the table. You can, in fact, price your products in a way that increases sales-if you know what your customers are willing to pay and can leverage psychology to create better deal and discount plans. In this course, we'll show you how to price a product based on how your customers value it and the psychology behind their purchase decisions. Led by Darden faculty and Boston Consulting Group global pricing experts, this course provides an in-depth understanding of value-based pricing and how to use it to capture more revenue. By the end of this course, you'll be able to. – Apply knowledge of customer value to price products – Leverage core value-based pricing techniques to inform pricing decisions – Measure customer willingness to pay using models (surveys, conjoint analysis, other data) – Use knowledge of consumer psychology to set prices beneficial to both consumers and sellers
University of Illinois at Urbana-Champaign
This course builds on the theory and foundations of marketing analytics and focuses on practical application by demystifying the use of data in marketing and helping you realize the power of visualizing data with artful use of numbers found in the digital space. This course is part of the iMBA offered by the University of Illinois, a flexible, fully-accredited online MBA at an incredibly competitive price. 
University of Illinois at Urbana-Champaign
Learn the introductory theory and strategy behind marketing analytics that provides marketers with the foundation needed to apply data analytics to real-world challenges they confront daily in their professional lives. This course is part of the iMBA offered by the University of Illinois, a flexible, fully-accredited online MBA at an incredibly competitive price. 
University of Illinois at Urbana-Champaign
The Capstone is the culminating project in the Digital Marketing Specialization. The corporate partner for the specialization is W.W. Grainger(http://www. grainger.com/) . They are the largest supplier of Maintenance, Repair, and Operations (MRO) products. Millions of businesses and institutions worldwide rely on Grainger for pumps, motors, hand tools, janitorial supplies, fasteners, and much more. In 2017, they had sales of US Dollar 10.4 Billion, and about 60% of orders originated online. You will be working on a problem specified by the Digital Marketing team at Grainger, to develop a channel strategy to increase sales of Bosch power tools on Grainger.com. You will have the opportunity to combine the tools and techniques obtained through all the courses in this specialization and apply them to a real business problem. The Capstone project will be 6 weeks long. You must take the Capstone project class after taking all the other courses in this Specialization. This course is part of the iMBA offered by the University of Illinois, a flexible, fully-accredited online MBA at an incredibly competitive price.
University of Illinois at Urbana-Champaign
The digital revolution has led to a titanic shift in the landscape of marketing communication, while also creating new opportunities for businesses to reach and engage consumers through smart, social, and mobile media technologies. In this course, you will learn about the impacts of digital technologies on marketing communication strategies and practices. By understanding the underlying processes of marketing communication and the core features of new media technologies, you can strategically select the appropriate channels to deliver the right marketing message to the right audience at the right moment.
University of Illinois at Urbana-Champaign
The proliferation of digital technology gives businesses a diverse new set of tools to reach, engage, monitor, and respond to consumers to an unprecedented degree. The aggregated and voluminous digital data can also be leveraged to better target specific consumer segments. Following the Digital Marketing Channels: The Landscape, this course aims to give you a deeper understanding of the core processes of planning a digital marketing campaign and the role of various digital channels in integrated marketing communication.
Welcome to Strategic Sales Management specialization. This specialization course focus on providing conceptual and practical guidance on sales planning and management. The development of the specialization goes through the different phases of the sales planning process, keeping attention on the connection to the strategy of the company. Concepts discussed in this specialization aim to support the analyses on how to plan sales in alignment with the strategic guidelines of the company. The sales functions are discussed with models and frameworks that support the planning process, which includes assumptions regarding the strategic guidelines, such as aggregate revenue targets, company's earnings, and expected cash flow from the company's operations. These variables are all related to the strategy of the company. The target audience of this specialization includes professionals with some experience in sales, they might have been promoted to a managing position recently, or they have plans to improve their expertise in the sales area to apply to more challenging positions in the future. A prerequisite for this specialization is general knowledge of business concepts, models, and tools. Professionals who have concluded undergraduate courses of business administration, and also of different areas of knowledge, such as engineering, economics, accounting, and social sciences. It's also important to emphasize that sales involve a broad range of areas, there are products and services related to agriculture, petrochemical, automobile, aeronautics, chemical, pharmaceutical, medical, insurance, education, retail, and consulting industries, just to mention some examples. That means sales professionals are from all sectors. Therefore, learners of different academic backgrounds may benefit from doing this specialization, which is structured to support sales planning and management from a methodological standpoint. And this approach applies to a diverse range of sectors. The primary learning outcome of this specialization is the improvement of the sales planning and management competencies and skills, by providing a set of concepts, models, tools, and techniques to support the development of the sales plan structure, which will support the sales plan development.
Duke University
This is a two-week course. In the first week, you will learn about the core activities that the Industry executes to bring electricity to customers. We will review what electricity is, how it is generated, how it is transmitted, how it comes into buildings, and how consumption of electricity instantly feeds back on the transmission and generation of electricity. You will learn to: Define what electricity is; Describe how electricity is generated, transmitted, and distributed; Describe how electricity is generated, transmitted, and distributed; and Summarize how the consumption of electric energy instantly feeds back on the transmission and generation of electricity. In the second week, the course shifts to the markets that drive Electric Industry operations. You will learn about the various costs of the electric industry's core activities, how electricity is priced, the various ways that electric markets are structured, how these market structures determine which power plants are dispatched to produce electricity when, and how recent changes in generator fuel prices, generation technology, market regulations, and environmental regulations are transforming both Electric Industry Markets and Operations. You will learn to: Describe the main cost components to the electric system; Compare the costs of different types of power plants; Interpret the retail pricing of electricity; Explain the different types of electric markets and understand how they operate to dispatch electric supply to meet demand in real-time; and Explain why and how the electric industry is regulated.
Northwestern University
In this third course in the Social Marketing Specialization – "The Engagement & Nurture Marketing Strategies" – you will learn two of the most effective social strategies used by organizations today. You'll see real-world best practice examples and learn what metrics they use to gauge success. You will also learn the importance of infographics and the impact a well-designed landing page can have on your bottom line. All of the social skills you have learned thus far will be put into action with a multimedia filter and focus blog that you will create to demonstrate how social can enable real-time marketing results. After this MOOC, you will have developed a plan to reach your target consumer markets and know when it is best to either use or avoid specific social marketing strategies. Additional MOOC 3 faculty include: * Randy Krum (Data Visualization & Infographics Designer Consultant Author Speaker President, InfoNewt) * Stanford Smith (CEO, Pushing Social) * Andy Crestodina (Co-Founder & Strategic Director, Orbit Media Studios) * Ellen Valentine (Veteran Marketing Leader & Evangelist, Silverpop, IBM)
ESSEC Business School
Who is this course for? This course is designed for students, business analysts, and data scientists who want to apply statistical knowledge and techniques to business contexts. For example, it may be suited to experienced statisticians, analysts, engineers who want to move more into a business role, in particular in marketing. You will find this course exciting and rewarding if you already have a background in statistics, can use R or another programming language, and are familiar with databases and data analysis techniques such as regression, classification, and clustering. However, it contains a number of recitals and R Studio tutorials which will consolidate your competencies, enable you to play more freely with data, and explore new features and statistical functions in R. Business Analytics, Big Data, and Data Science are very hot topics today, and for good reasons. Companies are sitting on a treasure trove of data, but usually lack the skills and people to analyze and exploit that data efficiently. Those companies who develop the skills and hire the right people to analyze and exploit that data will have a clear competitive advantage. It's especially true in one domain: marketing. About 90% of the data collected by companies today are related to customer actions and marketing activities. The domain of Marketing Analytics is absolutely huge and may cover fancy topics such as text mining, social network analysis, sentiment analysis, real-time bidding, online campaign optimization, and so on. But at the heart of marketing lie a few basic questions that often remain unanswered: (1) who are my customers, (2) which customers should I target and spend most of my marketing budget on, and (3) what's the future value of my customers so I can concentrate on those who will be worth the most to the company in the future. That's exactly what this course will cover: segmentation is all about understanding your customers, scorings models are about targeting the right ones, and customer lifetime value is about anticipating their future value. These are the foundations of Marketing Analytics. And that's what you'll learn to do in this course.
IE Business School
There are many different ways to approach clients to assess their needs and develop creative campaigns which fulfill your creative desires. Many agencies have established methodology, terminology, and processes, and oftentimes, have spent decades or even years developing these processes. However, whether you are a freelancer, designer, illustrator, photographer or marketing director, or perhaps a small business owner, you will be looking to develop a simple process to create campaigns for yourself or your client. In this course, I am offering you a methodology that you can easily put into practice. Then, as your needs change and grow, you might decide that you want to incorporate other techniques as well. I hope this course serves as a launchpad for you to go out and win new creative projects as well as make the ones that you are currently working on even better. And most of all, I hope you have FUN! Because remember, if you're not having fun, it's not worth it!
Rutgers the State University of New Jersey
Influencer marketing is the practice of engaging internal and industry experts with active networks to help achieve measurable business goals. This course is about strategy. Although there is no all-purpose, one-size-fits-all influencer marketing strategy template, you will learn how to tailor one for a wide variety of B2B, B2C, and nonprofit organizations using the two-step flow model of communication. But this course is also about tactics. I believe, "Strategy without tactics is the slowest route to victory. Tactics without strategy is the noise before defeat." So, you will learn both in this 6-week long course. Your final project for this course is to create a pitch deck for a social media influencer strategy. The purpose of your final project is to give you a concrete artifact that you can use to demonstrate your mastery of new competencies and skills to either the executives in your current organization or to prospective employers.
IE Business School
Just how familiar are you with a marketing communication campaign? Learn more about this key pillar in the marketing mix and use it to give the push your product or service needs. Through this course, you will understand the most important issues when planning and evaluating marketing communications strategies and executions. You'll be able to combine the appropriate theories and models with practical information to make better marketing communications decisions. After completing this course you'll be able to use integrated marketing communications (IMC) in the process of creating valuable brands and winning your consumers. IE Business School professor Eda Sayin will guide you through the process with the help of expert interviews from international marketing firms and will provide interesting real-life examples. After this course, you will be equipped with the knowledge to ensure that you make the correct decision when it comes to communications and the placement of advertising and digital marketing.
Yonsei University
This course offers a unique perspective into the differentiating aspects of the business to business (B2B) marketing that can be contrasted to traditional business to consumer (B2C) marketing that is the subject of most other marketing curricula. Moreover, as one of the courses in the Specialization: International Marketing & Cross Industry Growth, here too there is an emphasis on how companies can expand by cross-country and cross-industry innovation. By taking this course learners will obtain the following outcomes: (1) understand the differences between B2C and B2B marketing. (2) approach marketing problems from an inter-organizational perspective, in particular, learn about decision making at buying centers. (3) innovate B2B marketing via a CCCI, i.e. Cross Country & Cross Industry Innovation approach. (4) gain insights about CCCI Innovation and best practices via interviews with top B2B industry experts.
University of Pennsylvania
Taught by three of Wharton's top faculty in the marketing department, consistently ranked as the #1 marketing department in the world, this course covers three core topics in customer loyalty: branding, customer centricity, and practical, go-to-market strategies. You'll learn key principles in – Branding: brand equity is one of the key elements of keeping customers in a dynamic world in which new startups are emerging constantly. – Customer centricity: not synonymous with customer service, customer centricity starts with customer focus and need-gathering. – Go-to-market strategies: understand the drivers that influence customers and see how these are implemented prior to making an investment. Complete this course as part of Wharton's Business Foundations Specialization, and you'll have the opportunity to take the Capstone Project and prepare a strategic analysis and proposed solution to a real business challenge from Wharton-governed companies like Shazam and SnapDeal or to a challenge faced by your own company or organization. Wharton-trained staff will evaluate the top submissions, and leadership teams at Shazam and SnapDeal will review the highest scoring projects prepared for their companies.
University of Virginia
Though the concept of personal branding isn't new, questions remain about how to create one and, more importantly, what it means to maintain and inhabit that brand. Learners will: o Understand both what personal branding means and what it means to inhabit their brand o Establish themselves on at least three social media platforms o Create a mission statement for their personal brand o Build a board of directors for their brand o Become familiar with the basics of digital security and reputation management o Create a system for on-going brand maintenance Join instructor Kimberley R. Barker as she provides a warm, supportive atmosphere in which learners are encouraged to intensively explore themselves in order to create a personal brand that authentically and effectively communicates their values and professional gifts. Together we will build a strong community in which to provide encouragement and feedback and support each other as learners pursue their goal of successful brand creation.
University of Minnesota
This course, which is designed to serve as the first course in the Recommender Systems specialization, introduces the concept of recommender systems, reviews several examples in detail, and leads you through non-personalized recommendation using summary statistics and product associations, basic stereotype-based or demographic recommendations, and content-based filtering recommendations. After completing this course, you will be able to compute a variety of recommendations from datasets using basic spreadsheet tools, and if you complete the honors track you will also have programmed these recommendations using the open-source LensKit recommender toolkit. In addition to detailed lectures and interactive exercises, this course features interviews with several leaders in research and practice on advanced topics and current directions in recommender systems.
University of California, Davis
Ever wonder how major search engines such as Google, Bing, and Yahoo rank your website within their searches? Or how content such as videos or local listings are shown and ranked based on what the search engine considers most relevant to users? Welcome to the world of Search Engine Optimization (SEO). This course is the first within the SEO Specialization and it is intended to give you a taste of SEO. You will be introduced to the foundational elements of how search engines work, how the SEO landscape has changed, and what you can expect in the future. You discuss core SEO strategies and tactics used to drive more organic search results to a specific website or set of websites, as well as tactics to avoid to prevent penalization from search engines. You will also discover how to position yourself for a successful career in SEO should this subject prove interesting to you. We hope this taste of SEO, will entice you to continue through the Specialization.
IE Business School
Your marketing quest begins here! The first course in this specialization lays the necessary groundwork for an overall successful marketing strategy. It is separated into two sections: Market Research and Consumer Behavior. Gain the tools and techniques to translate a decision problem into a research question in the Market Research module. Learn how to design a research plan, analyze the data gathered and accurately interpret and communicate survey reports, translating the results into practical recommendations. You will then focus on the consumer decision-making process, highlighting the key moments from identifying a need to buying and consuming a product. Adopt a true "consumer focus" in your managerial decisions by analyzing how consumers make decisions, what happens (in their hearts and minds) at different stages of the decision-making process, and the variables that influence those decisions. This course will equip you with the knowledge required to understand the state of your product before approaching the market strategy. There's no better place to build the foundations of your marketing journey!
University of Virginia
Organizations large and small are inundated with data about consumer choices. But that wealth of information does not always translate into better decisions. Knowing how to interpret data is the challenge – and marketers, in particular, are increasingly expected to use analytics to inform and justify their decisions. Marketing analytics enables marketers to measure, manage and analyze marketing performance to maximize its effectiveness and optimize return on investment (ROI). Beyond the obvious sales and lead generation applications, marketing analytics can offer profound insights into customer preferences and trends, which can be further utilized for future marketing and business decisions. This course gives you the tools to measure brand and customer assets, understand regression analysis, and design experiments as a way to evaluate and optimize marketing campaigns. You'll leave the course with a solid understanding of how to use marketing analytics to predict outcomes and systematically allocate resources. 
University of Illinois at Urbana-Champaign
In this course, you will learn how businesses create value for customers. We will examine the process by which Marketing builds on a thorough understanding of buyer behavior to create value. You will learn the major elements of the marketing mix – product policy, channels of distribution, communication, and pricing – and see how they fit within different analytical frameworks that are useful to managers. This will enhance your understanding of how marketing works in the business world. Upon successful completion of this course, you will be able to: Define marketing and describe how marketing creates value Describe the elements of the marketing mix Explain how these elements interact to create value for consumers Use different analytical frameworks to examine how managers solve business problems Evaluate brand extensions Develop a marketing Plan proposal This course is part of the iMBA offered by the University of Illinois, a flexible, fully-accredited online MBA at an incredibly competitive price. 
University of Illinois at Urbana-Champaign
In this course, you will further examine how businesses create value for customers. In Marketing Management I, you learned the major elements of the marketing mix – product policy, channels of distribution, communication, and pricing – and saw how they fit within different analytical frameworks that are useful to managers. In this course, you will complete a more detailed analysis of these elements in order to conduct a thorough strategic analysis of marketing opportunities and communicate marketing decisions. This will enable you to see "marketing in action" in the business world. Upon successful completion of this course, you will be able to: List all elements of the marketing mix Explain the role each element plays in creating value Compare different pricing models Evaluate the use of different channels of distribution by existing businesses Critique advertising execution Create a persuasive advertising piece This course is part of the iMBA offered by the University of Illinois, a flexible, fully-accredited online MBA at an incredibly competitive price. 
University of Illinois at Urbana-Champaign
This course examines how digital tools, such as the Internet, smartphones, and 3D printing, are revolutionizing the world of marketing by shifting the balance of power from firms to consumers. Marketing in a Digital World is one of the most popular courses on Coursera with over 150,000 Learners and is rated by Class Central as one of the Top 50 MOOCs of All Time (https://www. class-central.com/report/top-moocs/). This course is part of the iMBA offered by the University of Illinois, a flexible, fully-accredited online MBA at an incredibly competitive price.
University of Illinois at Urbana-Champaign
Our new Digital World is dramatically changing the way in which products are created, promoted, distributed, and consumed. Although these changes have been revolutionary, we still live in an Analog (or physical) World. For example, even today, over 90% of all sales are still conducted in Analog stores. Thus, both marketers and consumers must simultaneously navigate both the Analog and Digital Worlds on a daily basis. Although the Digital Revolution has received considerable attention in recent years, the impact of this revolution upon the Analog World has been largely ignored. This course examines this issue by asking, "How has the Digital Revolution impacted Marketing in an Analog World? This course will begin with an exploration of the key differences between the Analog and the Digital and then examine four ways in which the Analog World has been affected by the Digital Revolution: Domination, Resistance, Synergy, and Transformation. This course will contain several examples of each of these concepts and explore their implications for both marketers and consumers. This course will also employ a variety of learning techniques, including video lectures, case studies, hands-on exercises, and interviews with leading marketing scholars. The learning approach will be highly interactive; you will have the opportunity to engage in a variety of hands-on activities and be a member of a rich learning community. I hope you will join us in this educational adventure.
University of Minnesota
In this course, you will learn a variety of matrix factorization and hybrid machine learning techniques for recommender systems. Starting with basic matrix factorization, you will understand both the intuition and the practical details of building recommender systems based on reducing the dimensionality of the user-product preference space. Then you will learn about techniques that combine the strengths of different algorithms into powerful hybrid recommenders.
Emory University
With marketers are poised to be the largest users of data within the organization, there is a need to make sense of the variety of consumer data that the organization collects. Surveys, transaction histories, and billing records can all provide insight into consumers' future behavior, provided that they are interpreted correctly. An Introduction to Marketing Analytics, we introduce the tools that learners will need to convert raw data into marketing insights. The included exercises are conducted using Microsoft Excel, ensuring that learners will have the tools they need to extract information from the data available to them. The course provides learners with exposure to essential tools including exploratory data analysis, as well as regression methods that can be used to investigate the impact of marketing activity on aggregate data (e.g, sales) and on individual-level choice data (e.g, brand choices). To successfully complete the assignments in this course, you will require Microsoft Excel. If you do not have Excel, you can download a free 30-day trial here: https://products. office.com/en-us/try
University of Minnesota
In this course, you will learn the fundamental techniques for making personalized recommendations through nearest-neighbor techniques. First, you will learn user-user collaborative filtering, an algorithm that identifies other people with similar tastes to a target user and combines their ratings to make recommendations for that user. You will explore and implement variations of the user-user algorithm, and will explore the benefits and drawbacks of the general approach. Then you will learn the widely-practiced item-item collaborative filtering algorithm, which identifies global product associations from user ratings but uses these product associations to provide personalized recommendations based on a user's own product ratings.
Rutgers the State University of New Jersey
This introductory course is developed for high-level business people (and those on their way) who want a broad understanding of new Information Technologies and understand their potential for business functions (e.g. marketing, supply change management, finance). This is not a course for people looking for guidance on how to become a deep technical expert or implement these technologies. From Blockchain over Artificial Intelligence to Virtual Reality technologies: This course will empower business leaders to embrace the concepts and bring the state of the art information technologies into their organizations to improve client and customer engagement and ultimately the bottom line of their businesses. Instead of digital disruption, the new technologies and management methods will become the foundation of a Digital Transformation journey for better customer relationship management and client satisfaction. The content is structured in a way that promotes discussions on challenges that business management and marketing functions face due to the rise of new technologies such as blockchain, cryptocurrencies, the internet of things (IoT), virtual, mixed and augmented reality (VR/AR), artificial intelligence (AI) and big data. This course will use case studies to explore frameworks, tools, and strategies that are already proven in the real world and prepare ourselves and our organizations to have the tools needed to succeed in a fast and changing world. This course is not a deep technical curriculum, but based on thousands of hours helping (often C-level) executives to grasp the technologies' potential in their own areas of expertise. This course is available in English.
University of California, Davis
Learn the ins and outs of optimizing a website, from conducting an initial audit to presenting your findings and recommendations. Hands-on activities include learning how to select and apply appropriate keywords throughout a website, incorporating keyword research in a content marketing strategy, and optimizing a site for local search. You will also learn strategies for setting goals and client/stakeholder expectations, building effective analytics and reports, and communicating SEO improvements.
IE Business School
Positioning is the heart of any Marketing Strategy, the core that you must get right. It does not matter whether you start with a clearly defined target group or with a differential value proposition: you will need end up with a clear segment or segments upon which we build our Marketing Plan. In this course – the second in our Marketing Strategy Specialization – IE professor Ignacio Gafo will guide you through the essential stages of this key marketing process, starting with the basic elements that you will require and deciding on the market segmentation and marketing. The course progresses to examine the key market trends that you will encounter and will provide you with a handy practical toolbox of skills. The course features interviews with industry professionals as well as on-location videos where we quiz members of the public on their attitude towards this key concept. After this course, you will be in no doubt of where to position your product and which segment you are going to attempt to attract.
National Research Tomsk State University
99% presentations suck!", – said Apple former evangelist Guy Kawasaki in 2005. Up to now the situation hasn't improved yet. Why? Most public speaking courses focus on "how" instead of "what & why". How to stand, walk and talk during delivery with little attention paid to "what" – the quality of storytelling itself. Thereby a usual result is a looking slightly confident speaker with mesmerizing voice delivering an obscure mess of facts, figures, and claims. In this course we take a more systematic approach, focusing on the content. How to structure your ideas, facts, and data into a logically convincing story using a narrative structure. This course covers the fundamentals of scriptwriting, packing, argumentation, and language. This course is not about how to fabricate a catching tale, but rather how to structure your ideas, facts, and data into an interesting story you are going to tell during your presentation."
IE Business School
Pricing is one of the most important but least understood marketing decisions. Learn and practice concepts, techniques, and get to grips with the latest thinking on assessing and formulating pricing strategies. Analyze how firms attempt to capture value, as well as profits, in the revenues they earn. After this course, you will be able to contribute to the process of formulating pricing strategies for your own products and services, or those of your firm. This course has an additional focus on pricing dynamics and the reaction to and by competitors, taking a highly pragmatic approach and one that is directly applicable to your day-to-day professional life. Martin Boehm – IE Professor and Dean of the Business School with over 10 years experience – will guide you through four modules. We begin with the importance of pricing and how it ultimately can affect the bottom line. Then, we move on to methods to help you decide what is the optimal price for your product; and then price discrimination – should all your products follow the same pricing strategy, or should you differentiate depending on the customer segment? Finally, we look at pricing psychology and how you can manipulate customers in order to drive the highest possible price for your product.
University of California, Davis
In this course, the second in the Market Research Specialization, you will go in-depth with qualitative market research methods, from design to implementation to analysis. Week 1: Define qualitative research and how it differs from quantitative research. Explore the various qualitative research methods and evaluate when and how to use them for your research project. Week 2: Design the qualitative instruments necessary for your interviews or focus groups, and plan your recruitment efforts. Write questions and prompts to ask in an interview or focus group. Design a moderator guide and a screening questionnaire to use when recruiting your participants. Week 3: Recruit participants for your focus group and apply techniques to ensure they show up and participate. Act as a moderator during your focus group and apply strategies to handle various types of situations. Probe responses and engage participants in a group discussion, while collecting qualitative data and keep the discussion moving. Week 4: Organize and analyze the data you have collected. Transcribe the audio from your focus group or interview and interpret your notes. Write a focus group report that can be presented to your stakeholders and see how this information might relate to your quantitative research. Take Qualitative Research as a standalone course or as part of the Market Research Specialization. You should have equivalent experience to completing the first course in this specialization, Research Report: Initiating Research, before taking this course. By completing the second class in the Specialization you will gain the skills needed to succeed in the full program.
University of Michigan
This course will cover the basic elements of designing and evaluating questionnaires. We will review the process of responding to questions, challenges and options for asking questions about behavioral frequencies, practical techniques for evaluating questions, mode-specific questionnaire characteristics, and review methods of standardized and conversational interviewing.
University of California, Davis
Market Research is a growing and important field that is used in many industries around the world. Given all the data that is collected whether, by organizations, industries, social media, governments, etc, it's important that someone can review and sift through all the noise to provide valuable insights. And that's where you come in as a market researcher. This course will only scratch the surface and provide you a foundational understanding of this field. In this course, you will be able to define market research and identify some tools used in the industry. You will be able to discuss the importance of secondary and internal research in terms of the planning process. You will be able to define what primary research is and identify the various ways to conduct primary research. You will be able to focus on an actual research plan or proposal for your peer review project. You will be able to compose a response to a request for a proposal or research plan and be able to address the various components of the proposal and package it in a professional manner.
Northwestern University
In Course 3 of the Art of Sales Specialization, you will learn how to give great presentations with a dashing style and self-confidence. You will also learn how to ask the looming closing question. Finally, you will learn how to develop your brand and go above and beyond for your clients.
University of California, Davis
Gain an understanding of search engine algorithms and how they affect organic search results and websites. Building on this knowledge, you'll learn the key elements for creating an effective SEO strategy, including how to select keywords and perform keyword research; consumer psychology and search behavior; and how to conduct on-page SEO analysis to identify opportunities to improve a website's search optimization.
Northwestern University
Today, there is a demand for people skilled in Sports Marketing. Organizations want your expertise to strengthen and grow customer bases and teams want to enlarge their fan base, attract new sponsors to their sport, build strong programs with existing sponsors, and run their fan conventions and other events. In addition, a wide range of companies recognizes the value sports relationships have in positioning and building their brands. In this Sports Marketing MOOC, you will learn: – Ticket pricing strategies – How a crisis might happen in sport – How all types of companies are using sports to enhance and position their brands – How to promote and market a sporting event – How to develop sponsorships – How to use social media to grow your team's follower base and promote your sporting events, conferences and conventions The Sports Marketing MOOC was created by Professor Candy Lee of Northwestern's Medill School of Journalism and Integrated Marketing Communications. She is joined by experts in the many specialty topics important to Sports Marketing.
University of Illinois at Urbana-Champaign
Innovation strategy is about creating unique value for consumers by delivering a great product that satisfies their needs and capturing value back from consumers. At the core of a successful innovation strategy is a great product concept. Product is an all-encompassing term that includes physical goods, intangible services, and even ideas. There are three pillars to a successful product strategy: a clear understanding of (a) the target customers (WHO), (b) the specific elements of the product offering (WHAT) that satisfies consumer needs and dovetails with company capabilities, and (c) the tactical plans to reach end consumers (HOW). The value proposition has to be embedded in a coherent business model in order to create and capture value. But well-laid innovation plans can go awry without a consideration of the business ecosystem that includes competitors, collaborators, including suppliers, distributors, and retailers, or the contextual environment in which the company operates. In an interdependent world, fostering an integrated ecosystem is critically important for companies interested in maximizing the odds of innovation success. Drawing from many years of research, this course will offer a set of frameworks, tools, and concepts in order to develop innovative strategies in a holistic way so as to achieve leadership positions.
University of Illinois at Urbana-Champaign
You may have noticed that what is new often behaves differently than what has become accepted over time, whether it is in a market, or a technology, or involves people and firms. Much research supports these general ideas, and this course builds on them to help you develop a perspective on managing innovation. That is, you will build your capability to lead and design your organization in effectively implementing innovation initiatives and achieving their strategic intent. To do this, you will learn a set of frameworks, tools, and concepts that can help you address several important challenges in managing innovation. The first challenge regards how to successfully implement innovation efforts within established firms and alongside established businesses. You then investigate the particulars of managing innovation when disruptive technologies are involved. Other topics include leadership of new product development teams, planning and evaluation of innovation initiatives, and management of innovation across organizational boundaries, as happens with alliances or virtual firms.
The State University of New York
In this course, you will learn how to use strategic marketing and personal branding techniques for designing, enhancing, and promoting your professional image. Acting as "your own Chief Executive Officer" (P. Drucker), you will learn how to use relationship and network marketing and impression management to showcase your skills to prospective employers, colleagues, supervisors, and other interested parties. This course will help you to: – Recognize the importance of marketing orientation and career brand building for your career development; use marketing communication strategies for your self-marketing; – Implement strategic marketing planning for your career development and engage in creating your own strategic self-marketing plan; – Devise strategies for managing your professional reputation; begin creating your personal brand, and plan steps for strategic personal branding; – Create personal branding statements, and integrate social networking into your career branding; – Refine your self-management information system to systematically collect and analyze self-marketing and personal branding related data, select appropriate tools and apply them for a thorough, accurate, evidence-based and data driven self-assessment of your self-marketing and personal branding skills; – Develop and implement an effective instrument for displaying your artifacts and monitoring your marketing communications strategies ("The Showcaser") and a realistic performance metric for evaluating your career brand building activities ("The Career Brand Equity Builder").
Northwestern University
In this second MOOC in the Social Marketing Specialization – "The Importance of Listening" – you will go deep into the Big Data of social and gain a more complete picture of what can be learned from interactions on social sites. You will be amazed at just how much information can be extracted from a single post, picture, or video. In this MOOC, guest speakers from Social Gist, BroadReader, Lexalytics, Semantria, Radian6, and IBM's Bluemix and Social Media Analytics Tools (SMA) will join Professor Hlavac to take you through the full range of analytics tools and options available to you and how to get the most from them. The best part, most of them will be available to you through the MOOC for free! Those purchasing the MOOC will receive special tools, templates, and videos to enhance their learning experience. In completing this course you will develop a fuller understanding of the data and will be able to increase the effectiveness of your content strategy by making better decisions and spotting crises before they happen! MOOC 2 bonus content in the paid toolkit includes access to Semantria's analytics engine to extract some data on the markets you are developing and have it analyzed. As a student in this course, you are being provided the opportunity to access IBM Bluemix® platform-as-a-service trial for up to six months at no charge with no credit card (up to a $1500 value). NOTE: By enrolling in this course, given access to IBM's Bluemix technology for one month for free as well as Lexalytics' Semantria tool. For those earning a Course Certificate, you will be given an additional five months of Bluemix and three months of Semantria at no cost with a special key code. By enrolling for a Course Certificate for this MOOC, you are acknowledging that your email will be shared with Lexalytics for the sole and express purpose of generating your individual key code. After the key code has been generated, Lexalytics will delete your email from its records. Additional MOOC 2 faculty include: * Steve Dodd (SVP Business Development, Effyis – dba BoardReader and Socialgist – Global Social Media Content Access) * Seth Redmore (CMO, Lexalytics, Inc.) * Chris Gruber (Social Media Analytics Solution Architect, IBM) * Russell Beardall (Cloud Architect, IBM) * Tom Collinger (Executive Director Spiegel Research Center and Senior Director Distance Learning, Medill Integrated Marketing Communications, Northwestern) * Tressie Lieberman (VP Digital Innovation, Taco Bell)
IE Business School
Create your own Marketing Plan for your own product or service idea. In this course, you will learn how to produce arguably the most important marketing tool for any business. Rather than simply learning the stages of The Marketing Plan, you will be asked each week to complete a peer-graded assignment which will help you complete a simplified version of the plan. You will be required either to map the four crucial stages for your own product or service idea or use the Nissan Leaf case study (attached in the additional readings) in order to produce a professional example. Ramon Diaz Bernardo – a professor with over 20 years of experience – will guide you through the four most important stages of The Marketing Plan: analysis, marketing strategy; the marketing mix, and expected results. On this journey, he will conduct interviews with leading experts from international companies in marketing as well as invite students to join him for explanations and discussions. This excellent and unique course allows you not only to learn the essential parts of The Marketing Plan but also map out the future of your own business and take the first steps on the path to launching your own product.
University of California, Davis
This course is a partnership between the leading content marketing authority, Copyblogger, and UC Davis Extension. In this course, you will learn the core strategies content marketers use to acquire and retain customers profitably. Specifically, you will learn how to develop, organize and implement a content marketing strategy, analyze and measure the effectiveness of content marketing, write compelling copy, use a strategic framework when writing, and build your professional brand and authority through content marketing. You will also learn how to put the ideas presented to you into action and build your own personal brand through content marketing.
ESSEC Business School
In today's hotel sector an increasingly complex network of traditional and web-based channels have to be managed to insure hotel success. Key questions include: how should you distribute over the web? What should you include on your brand.com website so people book through it? How can you maximize the potential of online travel agents (OTAs)? With the distribution environment both highly complex and constantly evolving, this course will give you a comprehensive foundation of current industry practices to help jump-start your career in this fascinating domain. Acknowledgments: Claire Bertrand, Vincent Chatain, Jessica Moses, Benjamin Six (ESSEC Business School), Emilie Dupré (Image-In), Gregory Halidy (Triplay)
University of Pennsylvania
Ever wondered why some things become popular, and others don't? Why some products become hits while others flop? Why some ideas take off while others languish? What are the key ideas behind viral marketing? This course explains how things catch on and helps you apply these ideas to be more effective at marketing your ideas, brands, or products. You'll learn how to make ideas stick, how to increase your influence, how to generate more word of mouth, and how to use the power of social networks to spread information and influence. Drawing on principles from his best-selling book, "Contagious: Why Things Catch On," Professor Jonah Berger illustrates successful strategies for you to use buzz to create virality so that your campaigns become more shareable on social media and elsewhere. By the end of this course, you'll have a better understanding of how to craft contagious content, build stickier messages, and get any product, idea, or behavior to catch on.
Northwestern University
The "What Is Social?" MOOC is for business owners, executives, and marketing professionals who want to significantly improve their abilities to grow their social strategy using effective, proven methodologies. This hands-on, "how-to" program won't just tell you how to grow your professional persona using social – you will actually do it! This course is the first in the six-course specialization, Social Media Marketing: How to Profit in a Digital World. While the course can be audited for free, paid learners will receive additional content beyond the course basics. For MOOC 1, the toolkit includes a special video from Alessandro Acquisti on Big Data and a set of studies done by IBM on engagement and social marketing strategies with bottom-line profits. This course has been designed to give you the tools, insights, knowledge, and skills to immediately impact your organization. In addition, we will help you network with thought leaders in social. After completing this course, you and your organization's staff will be able to position, engage, and grow relationships with the consumers of the highest value to you. Today, we are living in a period of massive disruption. New technologies are changing the way people engage with each other and with the organizations that interest them. This course will start you on the path to growing your own social strategy using effective, proven methodologies. Additional MOOC 1 faculty include: * Judy Ungar Franks (President, The Marketing Democracy, Ltd. & Lecturer, Medill Integrated Marketing Communications, Northwestern)
IE Business School
Brand identity and Strategy is an IE Business School course for those professionals who are ready to adopt a creative approach to empowering brands. Students will go through a journey that starts with understanding what a brand is and how they can build successful ones, whilst simultaneously segmenting their consumers appropriately. The course explores positioning and its importance to successful brands looking at perceptual maps and the well-known iceberg model. It culminates in the development of real brand houses, which can be applied to the working world, and how picking the right name, colors and logo can be instrumental to a brand's success. The course is delivered by Rhodes Scholar-winning Professor, Dr. Maria Eizaguirre, a member of IE Business School's faculty.
IE Business School
Whether students come from a Branding or a Customer Experience background or perspective, this course will explore the synergies between and the intersection of the two sets of activities. While there are different approaches to defining a branding strategy, a branding project's implementation impacts many departments and their customer-facing activities. In this sense, it's essential to understand branding efforts in the context of Customer Experience. In this course, we will use a framework – adapted from Customer Journey Mapping – for focusing and organizing students' thinking about the operational implications of their branding projects. Through the framework, we will derive an operational language for aligning activities and measuring impacts across multiple departments and the customer touchpoints they manage.
IE Business School
This Specialization aims to make branding concepts accessible to every learner and to teach them to analyze and apply all the relevant concepts, using the broad and diverse toolkit of branding. It provides you with the necessary tools so that you are able to understand the brand behavior, understand the language of a brand and learn about the rational and emotional elements behind brands. It also attempts to make you understand the language of images. The amount of audiovisual content we receive today makes it hard for brands to break through that noise. It ends up teaching how to understand branding efforts in the context of customer experience. We must think in a strategic manner when creating brands. Branding is about co-creation and conversation between the audiences, customers, and users. What is relevant is how people out there perceive and live the brand. Brands are the story, the personality, and the culture of an organization; the intangible elements that form it.
University of Colorado Boulder
This specialization takes a critical look at digital advertising tactics for small businesses. Students will learn how to generate and launch ad campaigns on small budgets with limited-to-no design skills. These courses include 1) search (Google Ads), 2) social media (Facebook, Instagram, and Twitter) and 3) native advertising (Taboola). Students who complete our search course will also gain a résumé credential through the official Google Ads Search Certification and certification through programmatic advertising leader, The Trade Desk.
Useful Resources :
Like this post? Don't forget to share it!
Summary
Article Name
BEST Digital Marketing Courses
Description
Digital marketing utilizes the internet and online-based digital technologies such as desktop computers, mobile phones, and other digital media and platforms to promote products and services.
Author
Publisher Name
Publisher Logo