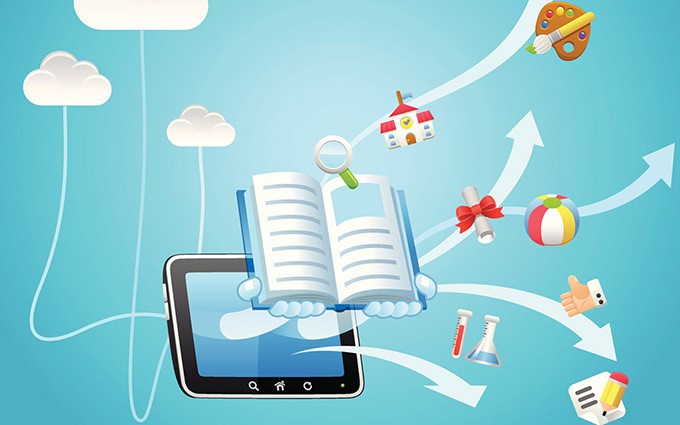 Amazing Educational Apps For Android
Education is a necessary part of our lives and is the basic step for skill development. Due to the Covid pandemic, educational activities have suffered through a horrible situation worldwide. Educational apps are a convenient solution to studying at home during the pandemic. These apps are easy to use, allowing everyone to learn their subjects easily at their pace and place.
Using these amazing educational apps, you can learn anytime from any location. You can quickly access online study material with improved interaction. These apps provide various courses in all subjects of education. These apps are beneficial for all ages to enhance their knowledge through remote access.
Therefore, you can install these applications on Android mobile. These online programs provide fun and relaxation with ebooks and online analysis. Learn anything at your home and increase your knowledge with a friendly user interface. Some of the Best Educational Apps for Android are described below with their features and working style.
EdX
Google Play Books
Khan Academy
Socratic by Google
Quizlet
Udemy
MyScript Calculator 2
EdX
Edx is an online educational app that offers courses to all individuals globally. It allows them to study their course-related subjects reliably. It is an open source where users can easily surf the application with an interactive interface.
Users can learn from its more than 1300 online courses, including video tutorials and the best instructors to increase their learning abilities. This application navigates users to the best system for enhancing learning skills through multiple tests, quizzes, exams, and specific exercises.
Google Play Books
Google Play Books is one of the best apps that provide education to users effortlessly. This application offers millions of books for users to explore and gain their knowledge. It is making digital education easier with its wide range of features and user-friendly interface.
Users can select their categories and subjects to find their course-related topics quickly. There are many categories that users can choose from, such as mystery, comics, romance, adult, scientific, sellers, and many others. This application provides news, articles, and stories to keep you updated about the world.
Khan Academy
Khan Academy is an online application for learning introduced by Salman Khan, an amazing and humble app that allows users to learn almost every course for free. It offers various online courses and classes to people and deals with more typical education and main subjects, such as mathematics, history, economics, science, etc.
This application comes in three versions for kids, youngers, and adults. All versions have similarities in some features. It is easy to use through its interactive and user-friendly interface. Users can enhance their learning abilities by giving online exams and tests. This program is free and helps prepare for school, college, and university exams.
Socratic by Google
Socratic by Google is an amazing application with modern technology that lets users take photos of different things and tells about them. Users can take pictures of their math problems, chemistry formulas, history questions, etc. It will try to give the answers and guide users in the best way to answer it again in the future.
This application is most suitable for younger and high school kids to enhance their learning skills and gain knowledge at their own pace. There are many subjects and categories provided for users to choose from. It is completely free and easy for all ages to gain knowledge with many books.
Quizlet
Quizlet is an online and the best flashcard app that makes the study easier and turns it into fun. Flashcards make studying more comfortable and easier for students. They can practice for their class project and memorize vocabulary terms in the best way. This application supports multiple foreign languages that users can learn and increase their knowledge.
This program assists the users in learning at home in the best way using flashcards. It comes with multiple features like a user-friendly interface, different subjects, categories, etc. It also supports images and audio and allows users to share their flashcards with their friends to help them study. Users can use all features by purchasing a yearly subscription.
Udemy
Udemy is one of the first educational applications that offer multiple online courses for people. It helps users gain knowledge in various courses such as science, technology, cooking, foreign languages, etc. Currently, it comes up with over 32,000 courses and topics, including business, marketing, design, health, entrepreneurship, design, photography, music, and many more.
There are many other courses for users where they can learn about software programs. It provides the best learning content which is easy to understand. There are many free and paid courses available to choose from. It has a user-friendly interface with a wide range of learning features. Users can start a class and learn from their homes with time flexibility.
MyScript Calculator 2
MyScript Calculator 2 is an amazing and fun online application for adults and kids. It is the best application for mathematics, where users can write their problems on the screen with a finger or stylus. The screen converts their issues and provides the solution. The application lets users learn math easily in an appropriate way.
This program is highly appropriate for grade school students and high school students. It supports various mathematic categories, such as basic trigonometry, basic arithmetic, algebra, and some other basics as well. It is very easy to use and has an interactive interface with unique features. It is a great app that helps students enhance their mathematical skills entertainingly.
Final Thoughts
Nowadays, online education is playing the best role and changing our lives. This article describes some of the best and most amazing educational apps for Android with their features and working style. We can learn different subjects on it by using these significant educational apps. Furthermore, users can select the best and optimum learning option that completes their all needs.
Summary
Article Name
Amazing Educational Apps For Android
Description
We can learn different subjects on it by using these significant educational apps. Furthermore, users can select the best and optimum learning option that completes their all needs.
Author
Publisher Name
Publisher Logo