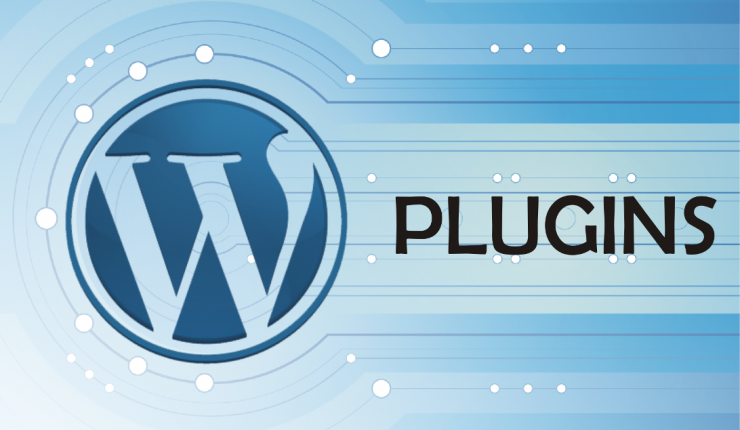 TOP 20 Must Have WordPress Plugins
If you are looking for the must have WordPress plugins used by leading WordPress websites? you're in the right place. In this post, I have compiled the TOP 20 Must Have WordPress Plugins. Choosing the best plugin for your WordPress site will help make your day-to-day life easier and deliver a better experience for your users as well.
With this context, now let's take a look at the top WordPress plugins.
If I have missed out on any of the plugins, please ping me back in the comments section.
Akismet filters out your comment spam for you, so you can focus on more important things. Akismet checks your comments and contact form submissions against our global database of spam to prevent your site from publishing malicious content. You can review the comment spam it catches on your blog's "Comments" admin screen.
Key Features :
Automatically checks all comments and filters out the ones that look like spam.
Each comment has a status history, so you can easily see which comments were caught or cleared by Akismet and which were spammed or unspammed by a moderator.
URLs are shown in the comment body to reveal hidden or misleading links.
Moderators can see the number of approved comments for each user.
A discard feature that outright blocks the worst spam, saving you disk space and speeding up your site.
Keep any WordPress site secure, increase traffic, and engage your readers.
Key Features :
Traffic is the lifeblood of any website. Jetpack includes:
Site stats and analytics
Automatic sharing on Facebook, Twitter, LinkedIn, Tumblr, Reddit, and WhatsApp
Related posts
Search engine optimization tools for Google, Bing, Twitter, Facebook, and WordPress.com
Advertising program that includes the best of AdSense, Facebook Ads, AOL, Amazon, Google AdX, and Yahoo
Stop worrying about data loss, downtime, and hacking. Jetpack provides:
Brute force attack protection
Downtime and uptime monitoring
Secured logins and two-factor authentication
Malware scanning, code scanning, and threat resolution
Site backups, restores, and migrations
Add rich, beautifully-presented media — no graphic design expertise necessary:
A high-speed CDN for your images
Carousels, slideshows, and tiled galleries
Simple embeds from YouTube, Google Documents, Spotify and more
Sidebar customization including Facebook, Twitter, and RSS feeds
Extra sidebar widgets including blog stats, calendar, and author widgets
High-speed, ad-free, and high-definition video hosting
Create a connection with your readers and keep them coming back to your site with:
Email subscriptions
Comment login with Facebook, Twitter, and Google
Fully-customizable contact forms
Infinite scroll for your posts
This plugin is written from the ground up by Joost de Valk and his team at Yoast to improve your site's SEO on all needed aspects. While this Yoast SEO plugin goes the extra mile to take care of all the technical optimization, more on that below, it first and foremost helps you write better content. Yoast SEO forces you to choose a focus keyword when you're writing your articles and then make sure you use that focus keyword everywhere.
Key features :
Using the snippet preview, you can see a rendering of what your post or page will look like in the search results, whether your title is too long or too short, and whether your meta description makes sense in the context of a search result.
The Yoast SEO plugins Page Analysis functionality checks simple things you're bound to forget. It checks, for instance, if you have images in your post and whether they have an alt tag containing the focus keyword for that post.
With the Yoast SEO plugin, you can control which pages Google shows in its search results and which pages it doesn't show. By default, it will tell search engines to index all of your pages, including the category and tag archives, but to only show the first pages in the search results.
The Yoast SEO plugin has the most advanced XML Sitemaps functionality in any WordPress plugin. Once you check the box, it automatically creates XML sitemaps and notifies Google & Bing of the sitemaps' existence. These XML sitemaps include the images in your posts & pages too, so that your images may be found better in the search engines too.
By automatically adding a link to your RSS feed pointing back to the original article, you're telling the search engine where they should be looking for the original. This way, the Yoast SEO plugin increases your own chance of ranking for your chosen keywords and gets rid of scrapers in one go!
If your theme is compatible, and themes based on for instance Genesis or by WooThemes often are, you can use the built-in Breadcrumbs functionality. This allows you to create an easy navigation that is great for both users and search engines and will support the search engines in understanding the structure of your site.
Using the built-in file editor, you can edit your WordPress blog's .htaccess and robots.txt file, giving you direct access to the two most powerful files, from an SEO perspective
SEO and Social Media are heavily intertwined. That's why this plugin also comes with a Facebook OpenGraph implementation and will soon also support Google+ sharing tags.
If you have multiple blogs, setting up plugins like this one on all of them might seem like a daunting task. Except that it's not, because what you can do is simple: you set up the plugin once. You then export your settings and simply import them on all your other sites. It's that simple!
Sumo provides free tools you need to grow your WordPress site. This plugin will make it easy for your readers to join your email list, share your articles, and optimize with analytics. The free tools include:
List Builder will let you create a fancy lightbox pop up to build email subscriptions (for MailChimp, Aweber, Constant Contact, Campaign Monitor, GetResponse, ActiveCampaign, MyEmma, Mad Mimi, Infusionsoft, Feedblitz, HubSpot, MyNewsletterBuilder, Inbox First, Sailthru, Klaviyo, Vero, Pardot, Zapier, Ontraport, ExactTarget, Vertical Response, Drip, MailerLite, WhatCounts, ConvertKit, MailJet, Maropost, and others).
Share makes it insanely easy for people to share your content on mobile or web.
Welcome Mat displays a full-screen call-to-action that shows when visitors land on your site.
Heat Maps help you see where people are clicking (or not clicking) on your website.
Scroll Box is an email collection box triggered by how far your reader makes it down the screen.
Smart Bar is a Floating Bar that can appear at the top or bottom of your website. You can encourage people to subscribe to your newsletter, go to a specific page or follow you on your social networks.
Highlighter makes it easy to click to tweet about your article by selecting popular parts of your writing (like Kindle and Medium).
Image Sharer makes it simple to share your images (with a link to your post) on Pinterest, Facebook and Twitter.
This plugin will let you add, remove, and arrange the buttons that are shown on the Visual Editor toolbar. You can configure up to four rows of buttons including Font Sizes, Font Family, text and background colors, tables, etc. It will also let you enable the editor menu, see the screenshots.
It includes 15 plugins for TinyMCE that are automatically enabled or disabled depending on the buttons you have chosen. In addition, this plugin adds some commonly used options as keeping the paragraph tags in the Text editor and importing the CSS classes from the theme's editor-style.css.
Key Features
Support for creating and editing tables.
More options when inserting lists.
Search and Replace in the editor.
Ability to set Font Family and Font Sizes.
And many others.
With this plugin, you can also enable the TinyMCE menu above the toolbars. This will make the editor even more powerful and convenient.
W3 Total Cache improves the SEO and user experience of your site by increasing website performance, reducing download times via features like content delivery network (CDN) integration.
The only web host agnostic WordPress Performance Optimization (WPO) framework recommended by countless web developers and web hosts.
Benefits :
Improvements in search engine result page rankings, especially for mobile-friendly websites and sites that use SSL
At least 10x improvement in overall site performance (Grade A in WebPagetest or significant Google Page Speed improvements) when fully configured
Improved conversion rates and "site performance" which affect your site's rank on Google.com
"Instant" repeat page views: browser caching
Optimized progressive render: pages start rendering quickly and can be interacted with more quickly
Reduced page load time: increased visitor time on site; visitors view more pages
Improved web server performance; sustain high traffic periods
Up to 80% bandwidth savings via minify and HTTP compression of HTML, CSS, JavaScript and feeds
Key Features :
Compatible with shared hosting, virtual private/dedicated servers, and dedicated servers/clusters
Transparent content delivery network (CDN) management with Media Library, theme files and WordPress itself
Mobile support: respective caching of pages by referrer or groups of user agents including theme switching for groups of referrers or user agents
Accelerated Mobile Pages (AMP) support
Secure Socket Layer (SSL) support
Caching of (minified and compressed) pages and posts in memory or on disk or on (FSD) CDN (by user agent group)
Caching of (minified and compressed) CSS and JavaScript in memory, on disk or on CDN
Caching of feeds (site, categories, tags, comments, search results) in memory or on disk or on CDN
Caching of search results pages (i.e. URIs with query string variables) in memory or on disk
Caching of database objects in memory or on disk
Caching of objects in memory or on disk
Caching of fragments in memory or on disk
Minification of posts and pages and feeds
Minification of inline, embedded or 3rd party JavaScript (with automated updates)
Minification of inline, embedded or 3rd party CSS (with automated updates)
Browser caching using cache-control, future expire headers and entity tags (ETag) with "cache-busting"
JavaScript grouping by template (home page, post page, etc) with embed location control
Non-blocking JavaScript embedding
Import post attachments directly into the Media Library (and CDN)
WP-CLI support for cache purging, query string updating and more
Various security features
Caching statistics for performance insights
Extension framework for customization or extensibility e.g. New Relic, Cloudflare, WPML and more
Reverse proxy integration via Nginx or Varnish
Smush has been benchmarked and tested number one for speed and quality and is the award-winning, proven crowd favorite image optimization plugin for WordPress.
Now with image resizing! Set a max-width and height and large images will scale down as they are being compressed.
Our servers do all the heavy lifting. Strip hidden bulky information from your images and reduce file size without losing quality.
Large image files may be slowing down your site without you even knowing it. WP Smush uses WPMU DEV's super servers to quickly smush every single one of your images and cuts all the unnecessary data without slowing down your site.
MonsterInsights, a complete Google Analytics for WordPress plugin that's EASY and POWERFUL.
MonsterInsights allow you to connect your WordPress website with Google Analytics, so you can see how visitors find and use your website, so you can keep them coming back. Simply put, we show you the stats that matter.
With almost 15 million downloads, MonsterInsights is the most popular Google Analytics plugin for WordPress.
At MonsterInsights, user experience is our #1 priority. That's why we make it extremely easy for you to connect and view your Google Analytics reports from inside your WordPress dashboard. Our tracking settings and workflows make MonsterInsights the most beginner-friendly google analytics plugin in the market.
Key Features :
Easily set up Google Analytics on your site without touching any code. If you can point-and-click, then you can use MonsterInsights.
MonsterInsights makes analytics easy. You can see your site's performance at a glance with our Google Analytics Dashboard right inside your WordPress admin area.
MonsterInsights uses universal tracking, so you can track your users across devices and platforms. With demographics and interest reports, you also get a better understanding of your audience.The page-level analytics show you exactly which pages and sections on your website are the most popular.
MonsterInsights Ecommerce addon helps you add Google Analytics Ecommerce tracking to your WordPress WooCommerce and Easy Digital Downloads store.
MonsterInsights allow you to take full advantage of all the powerful Google Analytics features such as custom dimensions, file download tracking, outbound link tracking, events tracking, performance tracking, and more.
WP Database Backup plugin helps you to create Database Backup and Restore Database Backup easily on a single click. Manual or Automated Database Backups And also store database backup on safe place- Dropbox, FTP, Email, Google Drive, Amazon S3.
Key Features :
Create Database Backup
WP Database Backup plugin helps you to create Database Backup easily on a single click.
Auto backup
Backup automatically on a repeating schedule
Download backup file directly from your WordPress dashboard
Easy To Install(Very easy to use)
WP Database Backup is super easy to install.
Simple to configure(very less configuration), less than a minute.
Restore Database Backup
WP Database Backup plugin helps you to Restore Database Backup easily on a single click.
Multiple storage destinations
Store database backup on safe place- Dropbox, Google Drive, Amazon s3, FTP, Email
Reporting- Sends emailed backups and backup reports to any email addresses
Exclude Table
Database backup list pagination
Search backup from list(Date/ Database Size)
Sort backup list (Date/ Database Size)
Save database backup file in zip format on local server And Send database backup file to destination in zip format
AMP for WP automatically adds Accelerated Mobile Pages (Google AMP Project) functionality to your WordPress site. AMP makes your website faster for Mobile visitors.
Key Features :
NEW – OneSignal Push Notifications integration
NEW – Structured Data Options
NEW – Page Builder 2.0 for AMP!
NEW – Advanced WooCommerce Support
NEW – Gravity Forms Support
AMP Plugins Manager – Which allows you to disable a specific plugin functionality only in the AMP version
Page Break / NextPage (Pagination) Support
Contact Form 7 Support
Facebook Comments Support
Github Gist Support
Email Opt-in Subscription form support in AMP added
Call to Action boxes and notification bars
9 Advertisement sizes – 2 More AD slots added recently
Comments Forms in AMP.
Native AMP Search functionality.
Disqus Comments Support
Google Tag Manager Support
Page, Category & Tags Support Added
Custom AMP Editor – This allows you to override your Content that you had written in Post or page, so you can add the different content just for AMP.
Mobile Redirection – More than 50% of your traffic is from mobile and you aren't doing anything to improve their user experience, which means you are falling behind on SEO and it can result in lower SERPS. Lightning-fast mobile version means faster User experience means more engagement which directly results in the lower bounce rate.
Custom Post Type Support
Star Ratings
Drag & Drop Page builder Added
2 Designs Added
Yoast SEO support on AMP pages and other SEO plugins
AMP WooCommerce Support
Switch on/off Support for Pages & Posts on AMP
Translation Panel & RTL
Internal AMP linking – You can browse AMP pages internally
Related posts below the post
Recent Comments list
Automatically integrate AMP to your website.
Google Adsense (AMP-AD) Support with 4 different Ad slots across the layout! The First Plugin to have this capability.
Google Analytics Support.
User-Friendly Theme Options Panel.
Unlimited Color Scheme.
Image Logo Upload.
Supports Posts and Pages.
Proper rel canonical tags which means that Google knows the original page.
Overlay Navigation Menu bar.
Social Sharing in the Single.
Sexy Design.
Separate WordPress Menu for the AMP version.
Page Builder & Shortcodes Compatibility.
Carousel support for Gallery.
Better Image stretching and resizing.
Youtube Video Embed Support.
Vine Embed Support.
Twitter embed Support.
Instagram Embed Support.
Facebook Video Embed Support.
RTL Support
Custom AMP FrontPage
Notifications
Chartbeat, Hi-stats, Yandex Metrika, Piwik, Segment.com, StatCounter, Effective Measure, and comScore Support
Incontent & DoubleClick Support
Great Support & Active Development.
Widgets & WooCommerce
Genesis SEO Support
Breadcrumb Support added
Facebook Instant Articles Support Added
NEW – AMP Installation Wizard that makes it easy to set up for new users.
NEW – Category base remover support
NEW – Tag base remover support
NEW – AMP Theme Framework Core Support Added. You can now create AMP templates of your own in just minutes
It is basically a short summary of your page in the search results of Google, Yahoo, Bing, and sometimes in the Newsfeed of Facebook in a nice format with star ratings, author photo, image, etc.
See Examples of Rich Snippets Here.
It gives search engines only the important & precise information to display in search result snippets.
Rich Snippets are very interactive (photos, star ratings, price, author, etc.) to let you stand out from the competition
See what difference it makes in CTR (Click Through Rate)
Helps you rank higher in search results
Helps Facebook display proper information when users share your links on Facebook
Icegram is the best plugin to easily create beautiful options and call to actions of your choice, show them to targeted visitors and convert them to customers and fans.
Icegram totally eliminates the need to hire a developer. You can easily set it up within minutes and start recording results right away.
Most similar quality plugins are paid and still offer a lot less. Icegram is full-featured, easy to use, trusted by 20,000+ users, and is still free.
Icegram is not the typical optin / list-building / email subscription plugin. You can do a lot more than that!
Easily Grow Your Subscriber List:Show attention grabbing, high converting email optin forms and build your subscriber list.
Instantly Drive Traffic Display powerful call to action (CTA) buttons and drive visitors to any page you like.
Start Engaging and Converting Visitors: Grab visitors' attention, make an announcement, engage them to reduce bounce rate, or offer them any other call to action.
Icegram provides not one or two, but four different optin types – Lightbox Popups, Header & Footer Action Bars, Toast Notifications and Slide in Messengers.
Well Timed Popups – Create time targeted popups/lightboxes that are optimized for conversion. Lots of customization possible.
Sleek Action Bars – Great for announcements, lead generation, and CTAs. Icegram provides both header bars as well as footer bars.
Attention Grabbing Toast Notifications – Super useful for alerts, invitations, and multi step CTAs.
Appealing Slide-in Messengers – Welcome new visitors, recommend blog posts, provide links to support resources and more with slide in messengers.
Key Features
Easy to use, user friendly interface
Easily create and target unlimited optin forms and messages
Multiple Different Opt-in Form / Message Styles: Popups, Header / Footer bars, Toast notifications, Slide-in Messengers. Plus 8 other premium styles.
Multiple Theme Designs: Extensive range of beautiful and fully customizable themes to make your CTA messages and email optin popups look amazing
Easy Integrations with Email Marketing Service: MailChimp, Constant Contact, AWeber, Campaign Monitor, GetResponse, InfusionSoft and all other email marketing services
Mobile Responsive design
Time and sequence different messages
Multiple display positions – top, middle, bottom, left, right, center
Powerful Display Targeting Rules: Decide where and when to show your campaigns and optin forms- On specific pages, categories or posts; to certain users; on a specific schedule, via shortcode – and many other rules.
Track results of each optin form
Analytics and Reporting: View conversion and impression analytics of all campaigns and messages using a free add-on
Extensive Customization for power users – custom HTML, CSS, JS option; extensive JavaScript API; make it suit your needs
Split A/B Testing (premium feature): Create variations and automatically determine which messages convert better
Exit Intent (premium feature): Target abandoning visitors by showing popups and other messages when they are about to exit your site
Unique Headline Generator that creates engaging headlines – so you get a copywriting headstart
No compulsion to show Icegram name or branding
No need to create an account on our site to use Icegram
Automatic Updates
Range of premium add-ons to supercharge your results
Friendly and Professional Support Team
Plus a lot more!!
Insert Headers and Footers is a simple plugin that lets you insert code like Google Analytics, custom CSS, Facebook Pixel, and more to your WordPress site header and footer. No need to edit your theme files!
The simple interface of the Insert Headers and Footers plugin gives you one place where you can insert scripts, rather than dealing with dozens of different plugins.
Key Features :
Quick to set up
Simple to insert scripts
Insert header code and/or footer code
Add Google Analytics code to any theme
Add custom CSS across themes
Insert Facebook pixel code
Insert any code or script, including HTML and Javascript
If your website runs on WordPress, you can use this Plugin to get automatic notifications at the time of publishing a new post. No need to leave the WordPress dashboard and send notifications from WordPress directly. Our dashboard and install process is very easy, and it makes it easy for a WordPress blog to go live with PushEngage. You need to just add your API key, and in case of HTTPS blogs download and save 2 files from our dashboard.
Key Features :
Multiple Browser support: PushEngage Currently Supports Firefox (version 44+) and Chrome (version 42+), on Desktop and Mobile.
Implement Push Notifications in 5 Minutes: PushEngage enables Push without requiring your website to implement HTTPS. Add the javascript code to your site and go live in 5 minutes.
HTTPS and HTTP Support: If you have an HTTP website, you can add the 2 line code from our dashboard. If you have an HTTPS website, then, you can add the 2 line code, and add 2 files at the /root of your domain. You can add the code through a tool like Google Tag Manager as well.
Single Step Optin for HTTP sites: We have a unique Single Step Optin if you are an HTTP site, which can give you much higher opt-in rates as compared to other options to collect subscribers for your HTTP site.
Multi Site & Multi User Login with Access Control: You can manage multiple websites and add different people from your team in a single PushEngage account. You will have the option to control Access to different Screens for each of the team members you add.
Multi Action Notifications: Now you can have multiple calls to actions in each notification, which can target users. You can use a custom image for each call to action.
High Click Through Rates than Email: Browser push notifications, can deliver 3 to 10x higher click rate over email. See our aggregate data chart on the side.
REST and JavaScript API: The APIs offer full flexibility to send notifications to an individual user, or set of users, based on actions on your website. You can also enrich the user profile in PushEngage, with your internal customer profile information and create targeted notifications.
Custom Segments and Geo Segmentation: Using Custom Segments you can personalize your messages, based on geography and where they signup form, or using your own segments.
Schedule Your Notifications: Schedule Your notifications so you don't have to send notifications during you weekend, or on vacation. Schedule your notifications to your audience when they are more likely to Click. Now you can also do recurring scheduling, and send notifications Week, every Month, or any fixed interval.
Automatic Notifications With RSS Feed: If you run a content site, and have an RSS, now you can fully automate sending Push Notifications. Just add your RSS feed, and we will automatically send notifications when you publish new content.
Multi Language Support: We are live in 115+ countries and support all the languages that can be captured in UTF-8 characters.
Reduce Unsubscribes by Old Notification Capping: If your subscriber is on vacation or logins into the browser after a long gap, don't flood him with notifications from your website. Use Frequency capping to cap the old notifications shown to your push subscriber, to reduce unsubscribes.
Engage Mobile Audience Without Mobile App: Mobile Browsers support push notifications, so now you can re-engage with your audience and increase your repeat visitors to the mobile website. Now you dont need a mobile app to engage users in the browser.
Re-Engage With Users Anywhere: Reach your when users when they are not on your website. Increase repeat users to your site using browser push notifications. These are delivered to users in real-time, in the browser.
Free Plan supports up to 2500+ subscribers with no limit on sending.
RSS Digest fetches items from the RSS or Atom feed that you specify and posts them to your blog on a daily or weekly digest.
A common use is to create a daily digest of items you've posted to social networking sites such as Delicious, Twitter, Facebook, etc.
Unlike the other couple of WordPress plugins providing similar functionality, RSS Digest features a settings page for easy configuration.
Key Features:
Supports RSS and Atom feeds
Easy to use configuration settings page
Daily or weekly digest at the time of your choice
Configurable digest title, category, tags and author
Digests may be published automatically, or posted as drafts or pending
Publishes the description field, allowing you to annotate your imported links
Based on the latest WordPress feed fetching technology for enhanced performance and scalability
A powerful yet user-friendly plugin that automatically creates a context-specific index or table of contents (TOC) for long pages (and custom post types). More than just a table of contents plugin, this plugin can also output sitemap listing pages and/or categories across your entire site.
Built from the ground up and with Wikipedia in mind, the table of contents by default appears before the first heading on a page. This allows the author to insert lead-in content that may summarise or introduce the rest of the page. It also uses a unique numbering scheme that doesn't get lost through CSS differences across themes.
This plugin is a great companion for content-rich sites such as content management system oriented configurations.
Lets you generate the table of contents at the preferred position. Useful for sites that only require a TOC on a small handful of pages. Supports the following attributes:
* "label": text, the title of the table of contents
* "no_label": true/false, shows or hides the title
* "wrapping": text, either "left" or "right"
* "heading_levels": numbers, this lets you select the heading levels you want including in the table of contents. Separate multiple levels with a comma. Example: include headings 3, 4 and 5 but exclude the others with heading_levels="3,4,5"
* "class": text, enter CSS classes to be added to the container. Separate multiple classes with space.
ThirstyAffiliates gives bloggers the tools they need to monetize their WordPress website with affiliate marketing.
Key Features :
No complex setups. It's just another post type in your admin and another button on your Visual editor.
You can group your affiliate links into hierarchical categories. eg. placing all Amazon links within an "Amazon" category, or all software links in a "Software" category.
You can choose from 301 (default), 302, or 307 redirects, all of which are safe link redirects.
Uses proper custom post types to avoid link clashes that can occur with other solutions.
You can even add images and banners to your affiliate links and recall them for easy insertion when writing your content.
Comes with built-in reports so you can explore, over-time, how much your affiliate links have been clicked and what is popular on your site.
Full importing and exporting support via standard WordPress tools
Full backup compatibility via standard WordPress backup solutions
Uses WordPress approved storage techniques – doesn't bloat your database
Add your graphics, banners and other images to affiliate links for easy insertion
In-built proactive link fixer which detects outdated affiliate links in your content and fixes them automatically
Completely modularized so you can turn on only the parts of ThirstyAffiliates that you need
iThemes Security (formerly Better WP Security) gives you over 30+ ways to secure and protect your WordPress site. On average, 30,000 new websites are hacked each day. WordPress sites can be an easy target for attacks because of plugin vulnerabilities, weak passwords, and obsolete software.
Most WordPress admins don't know they're vulnerable, but iThemes Security works to lock down WordPress, fix common holes, stop automated attacks, and strengthen user credentials. With advanced features for experienced users, our WordPress security plugin can help harden WordPress.
Key Features :
iThemes Security takes brute force attack protection to the next level by banning users who have tried to break into other sites from breaking into yours. The iThemes Brute Force Attack Protection Network will automatically report IP addresses of failed login attempts and will block them for a length of time necessary to protect your site based on the number of sites that have seen a similar attack.
iThemes Security works to protect your site by blocking bad users and increasing the security of passwords and other vital information.
iThemes Security monitors your site and reports changes to the filesystem and database that might indicate a compromise. iThemes Security also works to detect bots and other attempts to search vulnerabilities.
iThemes Security hides common WordPress security vulnerabilities, preventing attackers from learning too much about your site and away from sensitive areas like your site's login, admin, etc.
iThemes Security makes regular backups of your WordPress database, allowing you to get back online quickly in the event of an attack. Use iThemes Security to create and email database backups on a customizable schedule.
Makes it easier for users not accustomed to WordPress to remember login and admin URLs by customizing default admin URLs
Detects hidden 404 errors on your site that can affect your SEO such as bad links and missing images
Shortcodes Ultimate is a comprehensive collection of various visual and functional elements, which you can use in the post editor, text widgets, or even in template files. Using Shortcodes Ultimate you can easily create tabs, buttons, boxes, sliders and carousels, responsive videos, and much, much more.
Key Features :
1-click shortcode insertion with live preview
Works with any theme
Modern responsive design
Comprehensive documentation
Custom CSS editor
Custom widget
Translated into 9 languages
RTL support
Powerful API
SEO Internal linking (page, post, category). Automatic SEO for the website. SEO Post Content Links support internal linking for all languages.
For each category, you may provide the keywords or/and key-phrases, that will be used for anchors creating.
Please, check the "Black Words" (Stop Words) – these words/phrases will be excluded from link-anchors.
Content links plugin have a settings section on the WordPress plugin page.
Key Features :
Improve linking to 100%
Much better indexing in search engines
Increasing sales
If you need help with the cookie compliance of your WordPress website, this GDPR Cookie Consent plugin would be one of the best choices. With its robust set of features, you can easily ensure compliance with both GDPR and CCPA laws.
Key Features :
You can also configure Accept, Reject (optional) buttons and perform additional customizations on the banner.
It comes with a script blocking feature that allows you to automatically block cookies of some of the popular third-party plugins.
In regard to the CCPA law, you can add a 'Do Not Sell My Personal Information' control to the cookie notice.
Cookie audit module for displaying cookies used on your website.
Accept on scroll feature (an option available under the Italian law).
Like this post? Don't forget to share it!
Additional Resources
Summary
Article Name
TOP 20 Must Have Wordpress Plugins
Description
If you are looking for the must have WordPress plugins used by leading WordPress websites,here we look at TOP 20 Must Have Wordpress Plugins.
Author
Publisher Name
Publisher Logo