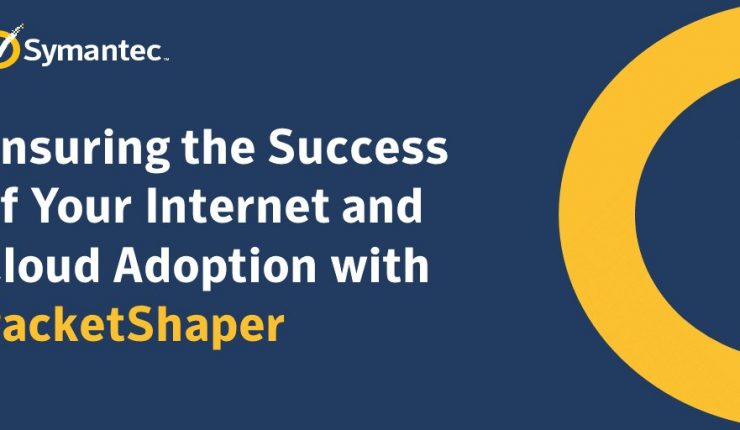 Symantec PacketShaper – WAN Optimization
Symantec PacketShaper helps enterprises to control bandwidth cost, deliver a superior user experience and align network resources with business priorities. It is a cloud-connected WAN and internet appliance that provides visibility into applications and web content on your network, along with powerful application-level policy management. A core element of Symantec Network Performance Optimization solutions, PacketShaper is integrated with the Symantec Global Intelligence Network to provide real-time traffic discovery and classification of hundreds of applications and tens of millions of websites.
Separate and categorize : PacketShaper provides management for web-connected applications such as Cloud applications, social media, recreational video, and audio/video communication. All web content requested by users is automatically categorized under more than 80 logical headings, such as Collaboration, Games and Social Networking.This level of web content control and web threat visibility helps you assess the impact of recreational traffic, security threats such as malware and phishing, and undesirable content that can raise legal and compliance concerns. Once traffic has been identified, PacketShaper monitors performance – over 100 stats per application class – in real time.

Apply QoS policies : To maintain high network efficiency and high performance for business-critical applications traffic must be segmented and prioritized. Control should be built on visibility, so that network administrators can partition traffic and prioritize it by its relevant values to your business. Network administrators may want to restrict recreational video or BYOD downloads to a small but reasonable portion of network bandwidth so it neither impacts important business applications nor incurs the wrath of sports enthusiasts

Monitor network performance and bandwidth efficiency : The real-time dashboard monitoring tool, part of the PacketShaper offering, provides you with immediate intelligence about what is consuming your network bandwidth and how your network bandwidth is being utilized. The dashboard enables you to see which applications or users are consuming the most bandwidth and how much of your available network bandwidth is being consumed at any given moment.
Typical use case would be enhance user experience of cloud applications like Office 365/Salesforce Clode etc.,
PacketShaper protects critical application performance and enables cloud adoption by ensuring superior performance and user experience for important cloud applications such as Office 365 and Salesforce. Powered by Global Intelligence Network, the PacketShaper can clearly identify cloud, business and mobile applications and application flows. Unique technologies such as TCP Rate Control and flexible QoS policies can effectively control network traffic flows to ensure network resource alignment and optimized application performance.
Clearly identify all business and cloud applications, and application traffic

Simple and easy-to-deploy QoS policies to manage network and application traffic

Bandwidth guarantee and prioritization for critical applications

Constrain disruptive traffic to minimize impact on critical applications

Manage application performance with patented TCP Rate Control technology
Summary
Article Name
Symantec PacketShaper - WAN Optimization
Description
Symantec PacketShaper helps enterprises to control bandwidth cost, deliver a superior user experience and align network resources with business priorities.
Author