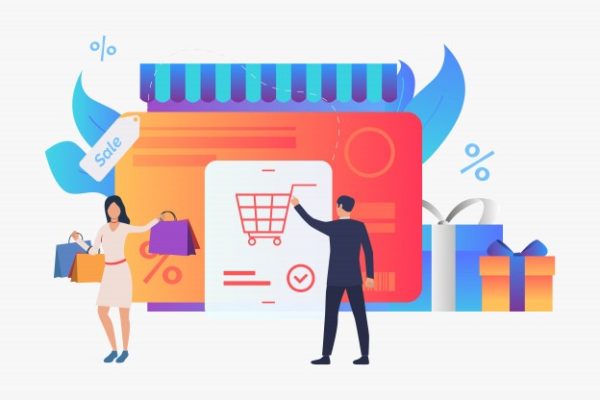 MVP allows you to start selling online faster, cheaper with your ideas
In mobile app development, MVP is a simple version of a mobile app. MVP is a process of constructing a new product with the best functionalities, to check how the target audience would react.
MVP helps in analyzing, designing, and delivering the last product. MVP Development plays an important role in web development and design.
Purpose of MVP
The purpose to create an MVP would be able to establish a product quickly, based on your own idea, using a small budget. With the help of an MVP, an individual can discover the right audience, pull the ideas based on experience, and can save time.
MVP helps to find the right balance between what your company is offering to users, and what users really need.
The objective of the MVP is to test the hypothesis by reducing mistakes. An MVP will help in collecting maximum excellent responses, by targeting specific groups, or types of users.
However, it's the more common factor that companies develop MVP to identify the financial viability. So, development should speed up to faster market analysis and MVP testing.
Advantages of MVP
There are many reasons that entrepreneurs opt to implement MVP for their business.
Verifying ideas
MVP will make this affirmation faster and make it possible for you to draw conclusions.
Price optimization
A good execution business will provide advice on the further development of the business.
Feedback
If you were able to find the first customers to share their opinions concerning the store, you will gain not only advice on but also get suggestions about the best way to develop your e-Commerce and what functionalities may be useful.
Quicker return on investment
We can discuss the gains only after the launch of e-Commerce. Making the MVP version readily available for clients.
Faster Time To Market
Your store will see the light of day faster, it will start to collect visitors to your site and potential regular customers.
Implementation of MVP
Implementation –> Analysis –> Modifications
Your business ideas, business (B2B, B2C), target group, and development plans play a very big role. Although MVP implementations have one thing in best, it is totally worth it to implement.
In the start, to implement basic functionalities that make it possible then we develop e-Commerce with the new alternatives will help to increase leads.
The whole procedure can be explained by doing the implementation, evaluation, collecting feedback in the marketplace with the (adding new functionalities, optimizing, or can also discard those that don't function as they do.
MVP is focused on
Analyzing a product's reliability at reduced prices.
Faster delivery of something which solves a minimum of one issue of an individual.
If we are hiring custom application development solutions, you need to have a clear aim for your job.
It can help you to develop the interest of users.
By using this, you are able to understand the situation of the market.
Another benefit of a minimum viable product MVP application is that it allows you to test the whole concept of your project.
Build and Launch
Now, you can start the development of your MVP. MVP means you don't have to implement complicated frameworks and elaborate layout at the same time.
It has to satisfy clients and investors, but it needs to be clear, simple to use, and fit user requirements.
Track the Feedback
After collecting user responses, you should make a decision based on them. User opinions/feedback can help you a whole lot. It will help to provide you features to add next and find bugs.
Whenever you construct MVP, remember do not overload it with attributes. Develop your app in accordance with the wishes of consumers.
Cost Efficiency
As we all know, feature-rich applications hit the market, and the cost depends on the time spent from the software development or UX design team on the job.
The MVP cost is much fewer thanks to step-by-step development. Once your app hits the market, you will be able to reinvest it in the development of additional capabilities.
If you want to attract your visitors, you have to create interest in them by using the best UX design company Atlanta. With a functioning product with MVP, you have more opportunities to collect funds.
Benefits of MVP to your business
Market analysis is the fundamental point of any project. Make sure that your product will be interesting for users. There are a whole lot of platforms that conduct paid polls, like Swagbucks, OnePoll, Toluna, etc.
Here's the challenge that needs every entrepreneur to think, you should give an answer to the following questions:
What problems can your product solve?
How easy is it for your own end-consumer?
Why would they use this solution?
In short, you should research & find an accurate image of the product qualities. Considering these qualities need to help customers, you should first define the problems to solve, and then return to MVP app development process.
Wrapping Up
MVP allows you to start selling online faster, cheaper with your ideas. When you're low on startup funds and worried about the approval of your offering, creating an MVP is a very wise move.
WordPress is the perfect platform to use when starting your small business, and it will be strong enough to grow with you as your own company scales up!
You can keep funds low from the startup while still offering a complete product and expertise to your customers. It's only a minimal experience to check the risk low that is exactly what you want when starting up.
About the Author: Appzoro Technologies Inc
 Appzoro Technologies is a digital transformation and app development agency in Atlanta that provides solutions in IoT, blockchain, software development, AL services worldwide.
Like this post? Don't forget to share it!
Useful Resources :
Summary
Article Name
MVP allows you to start selling online faster, cheaper with your ideas
Description
When you're low on startup funds and worried about the approval of your offering, creating an MVP is a very wise move.
Author
Publisher Name
Publisher Logo