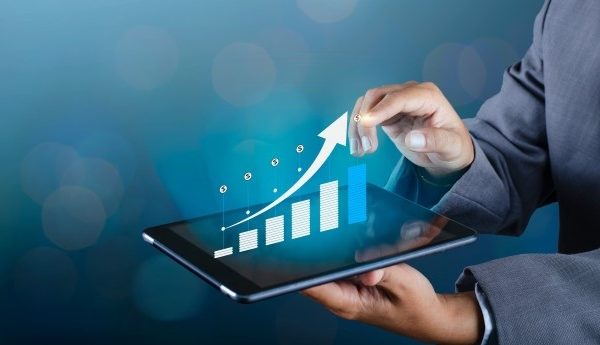 What's the Best Social media trends in 2020
Social media is now an essential need for people's lives and everyday routines. Nowadays, most people do after waking up to look at their social media feeds. Staying updated with the latest social networking trends, because it helps to boost your strategy and builds your more audience.
Nowadays, people's attention spans are sort of very short and this is why content formats like Stories, short videos have become more popular. When they are short, it will be more engaging.
So, people can spend hours searching through one Story after another. It is proof that people are using Instagram Stories' and showing a connection between consumers.
According to this recent report by Hootsuite, 64% of marketers either already have included Instagram Stories in their strategies or in the future-ready to implement further.
Facebook and Instagram are the greatest and most popular platforms.  There are so many social media platforms that are gaining popularity and will continue doing great in 2020 and beyond also.
Social Media
Instagram is one of the largest social networks. However, there are a lot of individuals who shift towards Instagram and would like to explore more and more. Even, brands are paying lots of cash to influencers to promote their products.
Influencers advertising is so popular that's why brands are moving away from traditional marketing methods to advertising. This will not only impact on influencers but may also encourage other social networks to make such motions.
Social networking platforms such as Instagram, Pinterest, and Facebook have been used by brands to sell their merchandise.
Video Content Trend
Video content is one of the most engaging forms of content and will soon be at the social websites over all other types of content. Whether its short-form videos like TikTok or Stories or long-form content on YouTube, but videos would be the future of social media content.
According to the research – by 2022, 82 percent of online content will be in the form of video content. This clearly shows that how it's important to start video content to stay active on social networking sites.
If you're not currently creating videos, it is time to include it on your content plan. You can start by using features like Stories both for your social media content and for advertisements.
You can even add videos to your social media articles with creative videos.
Social networking will adoption of technologies like augmented reality (AR) and virtual reality (VR).
As these platforms grow, users will demand better engaging experiences and these technologies will make that happen.
It is a type of virtual world where people can connect, play games, and research. This is the next level of social connection and it will be the future of social media. All this is helpful to boost social media content and helps to gain popularity.
Investing in influencers is much cheaper than running paid advertising campaigns and also it provides good results. Influencers will help entrepreneurs to reach the target audience and this not only generates the results but it also helps to provide the best services.
Facebook can be experimenting with other AR and VR technologies and it develops with more applications of these technologies in the future.
Brands are also using augmented reality to supply better shopping experiences to their customers. Augmented reality can have a lot of future social media applications for manufacturers.
Using of Social Media for Better Customer Support
Social media is perfect for individuals to get in touch with connections and a good platform for sharing videos and photos.
Social networking platforms have started providing advanced targeting and customization options for marketers. These allow you to show the proper ads to the right people at the proper times.
Try checking an ad, any advertisement, on Instagram. You will see the advertisements for comparable products all on your feed. The more ads you click on, the better it will know your internet behavior and preferences.
SEO is for brands who wish to acquire more organic traffic. A good deal of brands utilizes location-based targeting to reach out to and attract individuals from a particular geographic location.
Social platforms such as Instagram provide the option to search for articles from nearby locations or specific locations. Geo-targeting works especially well for advertised posts or tweets as these platforms help you target the ideal audiences.
Brands may also use geo-targeting to get more people to attend their local conventions and new events. Or, they could use location filters in their social networking ads, to advertise only to a relevant, local market.
There are a whole lot of benefits of location-based targeting social media and you simply need to know how to leverage it.
Social Listening programs
Social networking is a goldmine for data and insights that companies can use to refine their social plans. And, together with the launch of so many social listening programs, it has become very easy for anybody to get these insights.
Brands and marketers are using it for many different use cases.
From understanding the impact of a social networking campaign to understanding how people perceive a brand, you can find a lot of information utilizing listening.
There are a whole lot of social websites listening tools that you may use for this use, so start experimenting and locate the one which you enjoy best. It can assist your brand to seem more dependable and can do wonders for your image.
The Growth of Social Media Communities
Social media communities are social groups that are created by brands to provide a networking platform for their clients. These are usually private groups that like-minded folks can join to talk about their shared interests.
Facebook Groups are an excellent example of such social communities. Most companies use these groups to bring all the existing customers and purposefully engage with them. Group members can discuss various topics, discuss their experiences, and find solutions to their challenges.
Brands can also utilize their social networking communities to establish new products, search customer feedback, and gain valuable customer responses.
Final Thought
These are popular trends that will beat the social media trends in 2020 and beyond. So, keep update with the latest developments and use these to get more social presence on your platforms.
Author's Bio : Shikha Sharma received a Master's degree in Computer science and now she is working as Content Marketing Strategist at Xtreem Solution, leading home workout apps development company. Her professional interest is focused on grabbing.
She is very passionate about her profession. Apart from this, she is a coffee lover & nature lover. She loves to read books and also crazy about photography, traveling, adventure trips, and pastel rainbows.
She has also written a blog on the topic body temperature app, where you can check your temperature by using your cell phone during the Covid-19 Pandemic.
Like this post? Don't forget to share it!
Useful Resources :
Summary
Article Name
What's the Best Social media trends in 2020
Description
Here are the best social media trends which you have to be considering in 2020
Author
Publisher Name
Publisher Logo