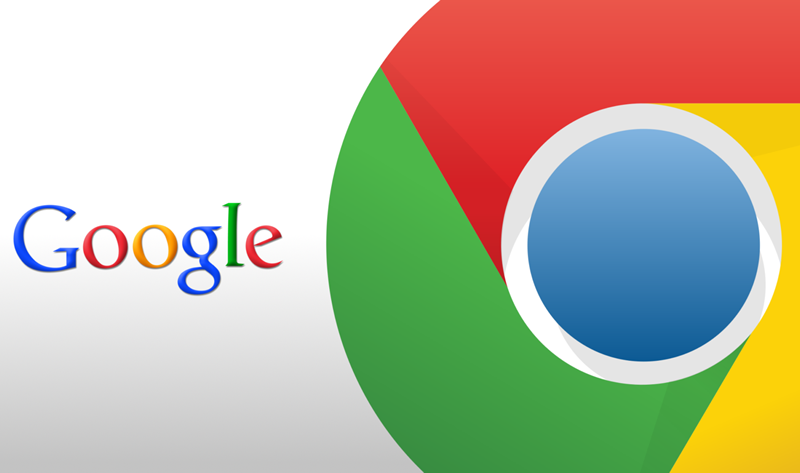 9 Chrome Extensions to protect your online privacy
If you're concerned about online privacy, you should definitely use the below recommended extensions. This is part of the BEST Chrome extensions series, if you want to check out the previous post, check out here or here!
To improve user privacy and security, Google has simplified its browser security settings starting with Chrome 79 release. Chrome security team stated that all https:// pages will ONLY be able to load secure (https://) subresources.
Check the Chrome Platform Status entry for the latest information about when mixed images will be autoupgraded and blocked if they fail to load over https://. Sites with mixed images will continue to trigger the "Not Secure" warning.
Last Updated: Apr 2020
#1.Password Checkup
Password Checkup helps you rescue accounts that were affected by data breaches. Wherever you sign-in, if you enter a username and password that is no longer safe due to appearing in a data breach known to Google, you'll receive an alert. Please reset your password. If you use the same username and password for any other accounts, please reset your password there as well.
Password Checkup was built with privacy in mind. It never reports any identifying information about your accounts, passwords, or device. We do report anonymous information about the number of lookups that surface an unsafe credential, whether an alert leads to a password change and the domain involved for improving site coverage.
#2.Bitdefender TrafficLight
Bitdefender TrafficLight is a free add-on that provides a strong and non-intrusive layer of security to your web browsing experience.
Once TrafficLight Browser add on is installed and its icon appears to the right of the address bar, you browse the web as usual. Greenlight display on TrafficLight is to indicate that the current site is entirely safe. If you do need any feedback, clicking the button displays a panel with TrafficLight's verdict on the current page.
The same icon would be displayed on your search engine results as well, be it either Twitter or Facebook feeds, this lets you know which links are safe to visit, and not.
TrafficLight also analyses the pages you visit in real-time, to protect you from the latest threats. It uses Advanced Phishing Filter which will scan the pages for phishing attempts, while an Antifraud Filter protects against fraudulent websites or targeted scams.
Key Features :
Advanced malware filter & Protection against phishing attacks: TrafficLight examines and blocks the pages you visit for malware and phishing attempts each and every time you access them.
Be always informed about malware and fraudulent websites within your search results.
Shows you which pages intercept this type of code snippets that are included in website pages, and lists them.
Download: Chrome | Firefox | Safari
#3.ScriptSafe
ScriptSafe is a chrome extension that gives users control of the web and more secure browsing while emphasizing simplicity and intuitiveness. It's also available for other browsers as well.
Download for Chrome ,Firefox & Opera
More information (quick start, feature list, domain expressions/examples, and more) here: https://www.andryou.com/scriptsafe/
Key Features :
Whitelisting/blacklisting functionality and granular control
Automatic auto-syncing of settings AND whitelist/blacklists across your devices (via Google Sync)
Actually speeds up browsing because it removes a lot of unwanted content
Remove <SCRIPT>, <OBJECT>, <EMBED>, <IFRAME>, <FRAME>, <APPLET>, <AUDIO>, <VIDEO>, <NOSCRIPT>, and <IMG> elements, as well as web bugs
Block unwanted content (MVPS HOSTS, hpHOSTS (ad/tracking servers only), Peter Lowe's HOSTS Project, and MalwareDomainList.com are integrated!)
Block click-through referrer data
Spoof referrer/user-agent data
Block unwanted cookies
"Intuitive" icon that changes based on whether or not a page is whitelisted/blacklisted/bypassed
Shows number of blocked/removed items in the toolbar
Shows blocked/allowed items in tab details popup (along with item type)
Bulk import domains into whitelist and blacklist
Option to temporarily allow a page/temporarily allow all blocked items
Choose the default mode (Block All or Allow All)
Option to preserve same-domain elements
Option to disable automatic refresh of pages after whitelisting/blacklisting/temp. bypassing a page
Protect against WebRTC leaks
Support for IPv6 addresses
Protection against browser fingerprinting attempts
#4.Ghostery
Ghostery, one of the better-known and most capable privacy tracking extensions out there, Ghostery displays a detailed breakdown of all the information sites are gathering on you, giving you background on how this data is collected and enabling you to block any of this behavior. Ghostery gives you the tools needed to understand the different types of trackers and how they may impact your overall browsing experience, putting the power directly in your hands
#5.HTTPS Everywhere
HTTPS Everywhere plugin changes thousands of sites to HTTPS from the non-secure HTTP. So, it can protect from a lot of threats such as privacy hijacking, frauds, and some kinds of surveillance that is present, almost everywhere.
#6.Click&Clean
Click&Clean is a privacy-protection chrome plugin that lets you analyze web browsing activities to find whether your data is vulnerable to surveillance and other sorts of compromises.
Some of the notable features include:
Scan your PC for Malware

Delete your browsing history,

Remove download history,

Erase temporary files,

Clear cookies and Empty cache,

Delete client-side Web SQL Databases

Remove Flash Cookies (LSOs)

Protect your privacy by cleaning up all traces of your internet activity,

Clean up your hard drives and Free up more disk space, including secure file deletion using external applications, like CCleaner or Wise Disk Cleaner.
#7.WOT
WOT allows you to determine the trustworthiness of a site/service in a quicker manner. When you're on a website, you can click the WOT button and it will show different details about the reputation of the site, based on other users' previous experiences and reviews.
There are two signs green and red that can help you decide the trustworthiness of a site easily. In addition, you have the option to add your own reviews about the site or service, right away from the window. WOT scores are determined by compiling reviews from the global community and you can trust it when it comes to dealing with unfamiliar websites and services.
Some of the notable features include
Web Security Reputation Icons: A small icon on your browser displays each site's rating and reputation, warning you of malicious websites before you visit them

Warning Screen (optional) : Enhance your online security with a warning popup when you land on a site with a poor reputation, giving you the option to proceed or go back to safety

Check any site before visiting: The best internet security methods are preventative. Use WOT scorecards to check reputation and reviews for any site before you visit. This can help you avoid scams and phishing sites. Find the site safety checker at

https://mywot.com/

Real-time Protection: WOT has 2 modes:

Real-time Protection and Manual Mode.

Real-time Protection allows you to safe search the internet, enhancing your web security by actively notifying you of online threats such as scams, malware, and phishing

Site Reviews: When visiting a site, users can give a rating and review based on their personal experiences

Google Safe Browsing: Browse safely on Chrome with the ultimate safe search supplement to antivirus and anti-spyware solutions

Free internet security: WOT is free and always will be.
#8.Hola Better Internet
Hola Better Internet is a free Google Chrome extension that brings a completely free yet effective VPN (Virtual Private Network) into your Chrome so that you can browse without revealing your identity to anyone who is waiting there to track. Of course, you have an option to access websites that are actually not available in your geographical area due to censorship and other stuff. In addition, Hola Better Internet is known for providing a relatively quicker internet connection that is stable & less data-consuming as well. And, using Hola is a simple task, for that matter.
#9.Blur
Blur makes it easy to keep track of and secure all your personal information online.
Some of the notable features include
Creates strong encrypted passwords in one click – even for sites you already have logins for

Saves encrypts and organizes your passwords. Logs you in fast.

Works seamlessly across your iPhone, iPad, and browser

Use Touch ID and other iPhone 6 features to login even faster.

Shop online without ever giving out your credit card to merchants

Masked Cards let you pay using new disposable credit cards (like Paypal, but better)

Auto-fill your real encrypted credit card, billing, and address info for fast checkouts, when you choose

Charges show up as Abine, Inc. on your statement to protect your privacy

Block hundreds of companies from secretly collecting data about what you do online

Block tracking that doesn't rely on cookies (more effective than "private browsing")

Stop Facebook and others from tracking you even when no logged in

Updated service and protection incorporating feedback from over 10 million daily users (block new and emerging threats)

Passwords and key data are secured with AES-256 encryption

Separate keys are used for authentication/authorization and data encryption

Encryption keys are stored using host-proof hosting

Encrypted data is stored using optional personal storage accounts (e.g. DropBox)

Key JavaScript functions run in protected contexts, not in the page
Like this post? Don't forget to share it!
Useful Resources
Summary
Article Name
9 Chrome Extensions to protect your online privacy
Description
If you're concerned about online privacy,you should definitely use these recommended extensions.
Author
Publisher Name
Publisher Logo