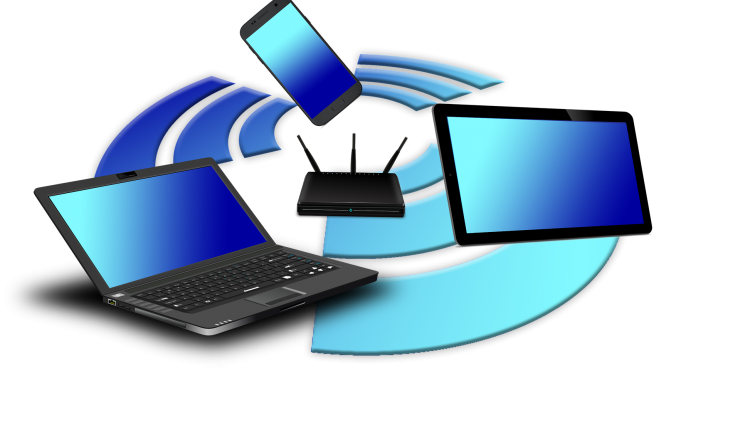 Fintech's greatest breakthrough of the year, and cybersecurity threats to look out for
This week's Guest post comes from our friends at Chris Jones @ TurnOnVPN
The Fintech industry is growing across the globe with many startups embracing it. Since 2015,numerous national fintech organizations have been advocating for activities for industry actors.They have managed to succeed in this by teaming up with investors, customers, the banking sector, and public authorities.
There is a chance of promoting fintech applications to make them profitable. However, hackers are threatening to wreck user applications. Here are various methods of enhancing fintech application security.
FinTech Applications
What do customers consider in a mobile banking application? Many times, they are attracted by simplicity, speed, and design. The fintech app comes with these characteristics which is why it's becoming more popular. The major industry players are leveraging on the prevalence of mobile phones today and spending tendencies to achieve loyal customers.
Fintech targets organizations, more so startups that operate in the technological innovation industry. Their activities vary from; alternative funding of companies via online payment to loans, savings management, and aggregators of bank accounts. Their main objective is to provide customers with enhanced and cheaper services. It's no doubt that fintech has distracted the finance, banking, and the insurance industry.
How can you enhance security for your financial app?
There are many ways of boosting the security and privacy of your financial app as seen below.
Take extra measures
Whether you're using an Android or iOS smartphone, consider using VPN to initiate a secure connection. This is necessary because unwarranted gadgets are overly risky. Therefore, they shouldn't be allowed access. You may want to block them using antivirus software or a system firewall. Rather than taking any risks, use VPN to safeguard your application.
Use a virtual public network on public Wi-Fi
Many people access public Wi-Fi using their mobile phones. If you have to use public Wi-Fi instead of your mobile data, use a virtual private network. A VPN can safeguard your data from unwarranted access from people using the same public network. Further, they can disguise your data circulation and prevent censorship as well as filtering on the internet. This allows you to access a wide range of content from various parts of the world.
VPNs can also protect you from accessing free public networks that other people can leverage on to access your gadget. When searching for a provider, you need to conduct extensive research on the company to establish its trustworthiness and popularity. You can choose an iPhone VPN app from the Apple App Store, and Google Play for Android users.
However, exercise caution because some of the free VPN apps can reveal your crucial data. Reading the service agreement enables you to understand what data will be collected and where it'll be stored. You will also know how the collected data will be used.
Research the company or application
You may not be in a position to immediately tell whether or not an application is malicious. You can, however, conduct a quick search on Google for more information. Experts suggest searching the name of your preferred application followed by "scam" or "data scandal". This can let you know whether or not a company has been faced with any of these irregularities.
You'll also establish whether or not the company has been faced with any data breaches. If an app company has been faced with a data breach, seek to understand their response procedures. If many data breach cases have been reported, you may want to look for a more reliable and trustworthy company.
Here are some of the cybersecurity threats that companies should beware of.
Artificial intelligent phishing emails
Phishing attacks resulting from human causes constitute digital messages luring users to click on dangerous links. These jeopardize sensitive data and install malware. AI-generated phishing emails are more hazardous compared to human-generated ones.
Today, hackers can create advanced deep fake audio and video to deceive individuals. Cybercriminals use the deepfake algorithm to fuel geopolitical tensions and circulate fake news during the electioneering period.
Cryptojacking
Cryptojacking is a cyber-attack where the attacker seizes third-party tablets, computers, connected home gadget, or mobile phone for cryptocurrency mining. Cybercriminals utilize a dangerous link; infect online ads, or websites with javascript code that initiates the crypto mining code. Studies indicate that in-browser crypto-jacking has recently experienced a 31% growth. 
Crypto-jacking is becoming popular because cybercriminals can make colossal amounts of money with minimal struggle. So prevalent is cryptojacking such that; in February 2018, a crypto mining botnet hacked over half a million computing gadgets. 
The hackers had managed to mine approximately 3.6 million according to a cybersecurity firm. Experts opine that as much as cryptocurrencies are valuable, cyberattackers will utilize computers to steal it.
Attack from the Computing Cloud
The US government recently alleged two Chinese hackers had stolen data from 45 government agencies, and tech companies. They had also violated personal data of over 100,000 US Navy members. According to the indictment, the violators hacked companies tasked with remotely managing government and business IT infrastructure. 
Such can be major threats to companies that remotely manage clients' IT services, or companies' data on their servers. Hackers can penetrate the clients as well by penetrating through these companies' systems. With the current digital technological advancements, many companies will adopt cloud solutions to manage their IT infrastructure. 
For effective cloud computing services, companies should opt to work with big cloud companies such as Google and AWS. These are safer compared to smaller companies that are more susceptible to attacks.
Mobile malware
The number of mobile gadget users is increasing by the day. Studies indicate that mobile gadgets are targeted for cyber threats and the numbers will increase in the future. One study showed that new malware for mobile phones experienced a 54% growth in 2017. 
Cybercriminals are today developing advanced methods of spying on Android and iPhone gadgets. In 2018, Talos, an intelligence firm, established that hackers abused mobile device management to target some new iPhones in India. The study further established that the hackers obtained access to gadgets via social engineering attacks and physical address. 
Finally
What's the best way of averting mobile malware attacks? Avoid clicking on suspicious links or downloading files from unfamiliar sources. Ensure the operating system on your mobile gadgets is up to date. OS is unlikely to be affected by cyber threats. 
Useful Resources
Summary
Article Name
Fintech's greatest breakthrough of the year, and cybersecurity threats to look out for
Description
Learn about various methods of enhancing fintech application security.
Author
Publisher Name
Publisher Logo