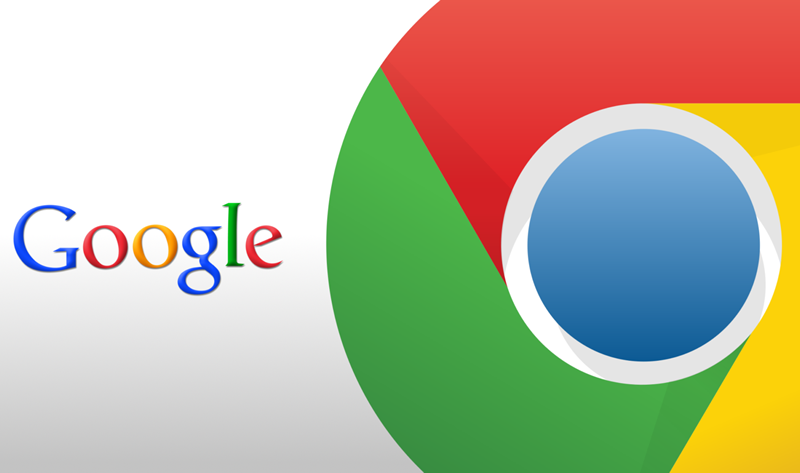 22 Best Chrome Extensions for Productivity
In the last post, we have seen the best chrome extensions for Privacy, Internet Security, and Ad Blocking. In this post, we look at some of the Best Chrome Extensions for Productivity.
Pushbullet brings Android Smartphone to your desktop to your Chrome screen. With Pushbullet, it's possible for you to manage a lot of sections of your Android phone, such as messages, songs, photos, links, etc. There is a lot of things you can do using Pushbullet such as chatting with your friends, sending links or files to your devices, from the desktop screen, and have notifications through chrome notification system as soon as they arrive in devices. The chrome extension is lightweight enough and you have to install the Pushbullet app in your Android Smartphone.
Some of the notable features include :
Conveniently send and receive SMS messages from your computer (requires Android)
Reply to messages from many popular apps including WhatsApp, Kik, and Facebook Messenger (requires Android)
Easily share links and files between your devices, or with friends
See all of your phone's notifications on your computer, including phone calls (requires Android)
Dismiss a notification on your computer and it goes away on your phone too
Use Pushbullet Channels to subscribe to timely notifications about things you care about
Text from your computer using your keyboard instead of grabbing your phone
The easiest way to get a link or file onto your phone to open or share
Deal with notifications on your computer as they arrive
Awesome Screenshot lets you take screenshots, edit them by adding effects such as blur and adding annotations, etc. Along with these, you have the option to upload these screenshots into image sharing platforms so that you can share them easily. Recently, they have added support for working with Google Drive as well.
Chrome Remote Desktop allows users to remotely access another computer through Chrome browser or a Chromebook.  Computers can be made available on a short-term basis for scenarios such as ad hoc remote support, or on a more long-term basis for remote access to your applications and files.  All connections are fully secured.
Chrome Remote Desktop is fully cross-platform.  Provide remote assistance to Windows, Mac, and Linux users, or access your Windows (XP and above) and Mac (OS X 10.6 and above) desktops at any time, all from the Chrome browser on virtually any device, including Chromebooks.
You can also install the Remote Desktop application in your Android Smartphone and the extension in Chrome. Once you have completed the installation, you can start controlling your computer using a Smartphone screen.
StayFocused, lets you stay focused when you're working! Self-restriction is often the best way to be more productive and StayFocused lets you be so by restricting the time you spend on addictive sites such as Facebook and others. This highly-configurable Chrome extension can be used to set limits on the time you spend. You have the option to set individual site-based limits too. For instance, if you have accessed a particular site for the maximum time, the site will not accessible thereafter so you should be careful when you get addicted.
Some of the notable features include:
A self-motivated and interesting method to help you beat Internet addiction
Cultivate your personal pattern of time management: make good use of 30-minutes to fully concentrate on your work and finish it effectively
Share your trees with friends
If you want to download a huge number of images, I'm a Gentleman is a must-have Chrome extension. Once you have installed I'm a Gentleman in your Chrome, you can set up a short key for downloading images. To do that, you have to Hold the 'Alt' button and click on the image. In seconds, the image will be downloaded to your PC.
AutoPagerize lets you paginate jobs quite easily. There aren't many options to customize, but you can switch off the feature when you don't need them. You can see an icon right to the URL when the extension is active on a particular web page.
Hover Zoom, shows the full image when you hover on a smaller version of one image. Hover Zoom will be quite useful when you are browsing image galleries. Also, there is an option to resize the images if they do not fit the window. In addition, Hover Zoom offers support for video files, the feature to disable zooming in certain websites, trigger-based zooming, etc.
Turn Off the Lights is a lightweight and useful add-in designed for a more comfortable watching experience. It works for all known video sites such as YouTube, Vimeo, Dailymotion, Hulu, Metacafe, YouKu, etc. Not only this but these extensions are compatible with Google Chrome, Apple Safari, Mozilla Firefox, Opera, Microsoft Edge, Maxthon, and Yandex web browsers.
Momentum helps you create an innovative new tab pages. The Momentum New Tab page is quite useful, as it includes a lot of stuff, such as the tasks you have to do, weather in your particular area, superb background images, a quote that will be powerful enough to motivate you, ability to set a goal for a day. You have the ability to customize things as much as you want. In short, Momentum does the job.
Some of the items you can add in the new tab page includes :
To-do list
Weather
Set a daily goal/focus/intention
New inspirational photo and quote each day
Subtle custom links and search
Return to default Chrome Tab from Links
Customize the dashboard by showing/hiding widgets
Feel good and get things done!
The Great Suspender is a lightweight chrome extension to help reduce chrome's memory footprint for users that like to have too many tabs open at the same time. This extension will automagically unload each tab while retaining its favicon and title text. A tab can be restored by clicking anywhere on the page when it is needed. This reduces the number of dom elements on the page and ensures no memory leaks or excessive Javascripts are running.
There are a bunch of extensions out there to help manage browser tab overload, but Tab Wrangler is one of our favorites. You get the option to automatically close inactive tabs, an easy way to get closed tabs back again, and the ability to sync settings across computers. Automatically closes inactive tabs and makes it easy to get them back
Automatically closes idle tabs after designated time
Saves closed tabs, easy to re-open
Chrome sync saves settings between computers
Doesn't close pinned tabs
Lock tabs from closing
Use one browser with multiple active sessions per site. Log in to multiple accounts on the same site simultaneously. No more need for secondary browsers, private sessions, and let SessionBox handle these for you.
Your sessions are securely synchronized between your devices by using your SessionBox account. Start a session here and continue it in any other chrome browser.
Protect your privacy. Tabs managed by SessionBox do not use shared storage, variables are handled by the extension. Other tabs and websites, therefore, cannot monitor your activity.
MailTrack.io is an email tracking extension for Gmail and Inbox that lets you know if the emails you've sent have been read or not. Mailtrack extension adds the double check marks to your Gmail so you can easily track emails.
Some of the notable features of email tracking includes :
See which emails have been read, how long ago and how many times
Stop asking if your colleagues read your emails
Access our dashboard and filter emails that have been 'read' or 'not read'
Extension for Chrome, Firefox, Edge and Opera browsers that allows you to track emails
Free and unlimited email tracking for Gmail and Inbox
Real-time alerts when your emails are open (desktop pop-up or by e-mail)
Daily email tracking reports
Link tracking
Reminders
Drag's free Task List app turns your inbox into a manageable workspace (just like Trello, but for Gmail).
Drag 'n drop your emails between stages; To Do, Doing and Done, and customize them. It makes the hours spent in your inbox a whole lot easier and more organized.
It uses 'Kanban' layout right inside Gmail. You'll know it from tools such as Trello or Pipedrive  Kanban is a way of managing tasks in a lean way, it allows you to visually map your workflow –we're the first to bring this to Gmail.
Dayboard is a new tab to do list that focuses on just 5 items each day. Start your day by writing down the most important tasks you want to accomplish. Every time you open a new tab, you'll be reminded of your priorities, which work with a built-in site blocker that prevents you from visiting distracting sites like Facebook, Twitter, Reddit, and YouTube. This way you can fight procrastination and stay focused on the task at hand.
Some of the notable features includes:
minimal todo list on the new tab page
site blocker that stops you from visiting distracting sites
focus mode that shows you one task at a time
history to show you review your progress
connect with team members to keep track of what everyone's working on (via dayboard.co)
keep your tasks in sync on different machines (via dayboard.co)
the ability to archive tasks
Taco is a smart task management new tab extension that exports your tasks and other notes from many other services, like Basecamp, Zendesk, Salesforce, Trello, Pocket, and similar. While managing your tasks, you are given the opportunity to label them and hide anything else.
#17.Wunderlist
Wunderlist has a simplistic to-do list that follows you with each new tab you open. When you do so, a text line with a drop-down list appears, you can add additional tasks here or choose a different list. So the extension is very convenient for users who like to create and keep lists of interesting food to try, places to travel or TV series to watch.
Rapportive's Chrome extension is a simple and free way to get more information about the people you communicate with via Gmail. Once installed, each time you add a new recipient to a mail, any public information will show up in the side panel of your Gmail window. It also does the same for incoming mail, and shows how you're linked via social media (if at all) and any messages between the two of you.
When you find something in Chrome that you want to view later, put it in Pocket. It automatically syncs to your phone, tablet, or computer so you can view it at any time, even without an internet connection.
Some of the notable features include:
One-click saving of any page with the toolbar button or keyboard shortcut
Right-click menu item to save any link, no need to load the page first
Quickly add tags
See related recommendations when you save to Pocket
See trending stories and topics when you open a new tab
Syncs across all devices – iPhone, iPad, Android and more
Completely free, upgrade anytime to Premium for a more powerful Pocket experience
Found a webpage, image, or quote that you want to save for later? With the Google Keep Chrome Extension, easily save the things you care about to Keep and have them synced across all of the platforms that you use — including web, Android, iOS, and Wear. Take notes for additional detail and add labels to quickly categorize your note for later retrieval.
Features:
Save URLs, text, and images
Take notes on saved content
Add labels to your notes
Automatically saves to Google Keep
Ginger for Chrome is the ultimate tool for writing, offering everything you need to write great English in your favorite websites.
It includes a full set of features to ensure that you make the most out of all of your written communications: Equally suited for both native and non-native English speakers, you can use Ginger Page to enhance your writing in business correspondence, academic documents and for social writing.
World's #1 Proofreader – Focus on expressing your ideas while Ginger Page ensures that your sentence structure, grammar, spelling, and punctuation are error-free.
Rephrase – Get smart suggestions to rephrase your text that is in line with your intended message. Ginger Page offers you different options that convey your message with more clarity and style.
Translation – Quickly translate your text between 40 different languages. Write mixed text or entire messages and then and translate to English or any of the other supported languages.
Quick access to definitions and synonyms.
Ginger Live Corrections – Working alongside Ginger Page, Ginger's Chrome extension provides live, as you type corrections.
Favorites – Save your text so that you can use it again later — synced across all your platforms.
Use Ginger Page's proofreader, which is based on advanced, patent-pending technology to immediately benefit from corrections that are more than 6 times more accurate.
Simple, clean, and distraction-free, Papier declutters your thoughts so you can focus on the content. Let nothing get in the way of your notes.
Open a new tab and you can start jotting down anything you want – there's no need to set up an account since it's all saved directly to Chrome. You can even do things like add subtitles, and some other basic formatting
I hope you've enjoyed the list of chrome extensions, if I have missed out anything, please let me know.
Like this post? Don't forget to share it!
Check out the below set of extensions as well
Summary
Article Name
22 Best Chrome Extensions for Productivity
Description
In this post, we look at some of the Best Chrome Extensions for Productivity.
Author
Publisher Name
Publisher Logo