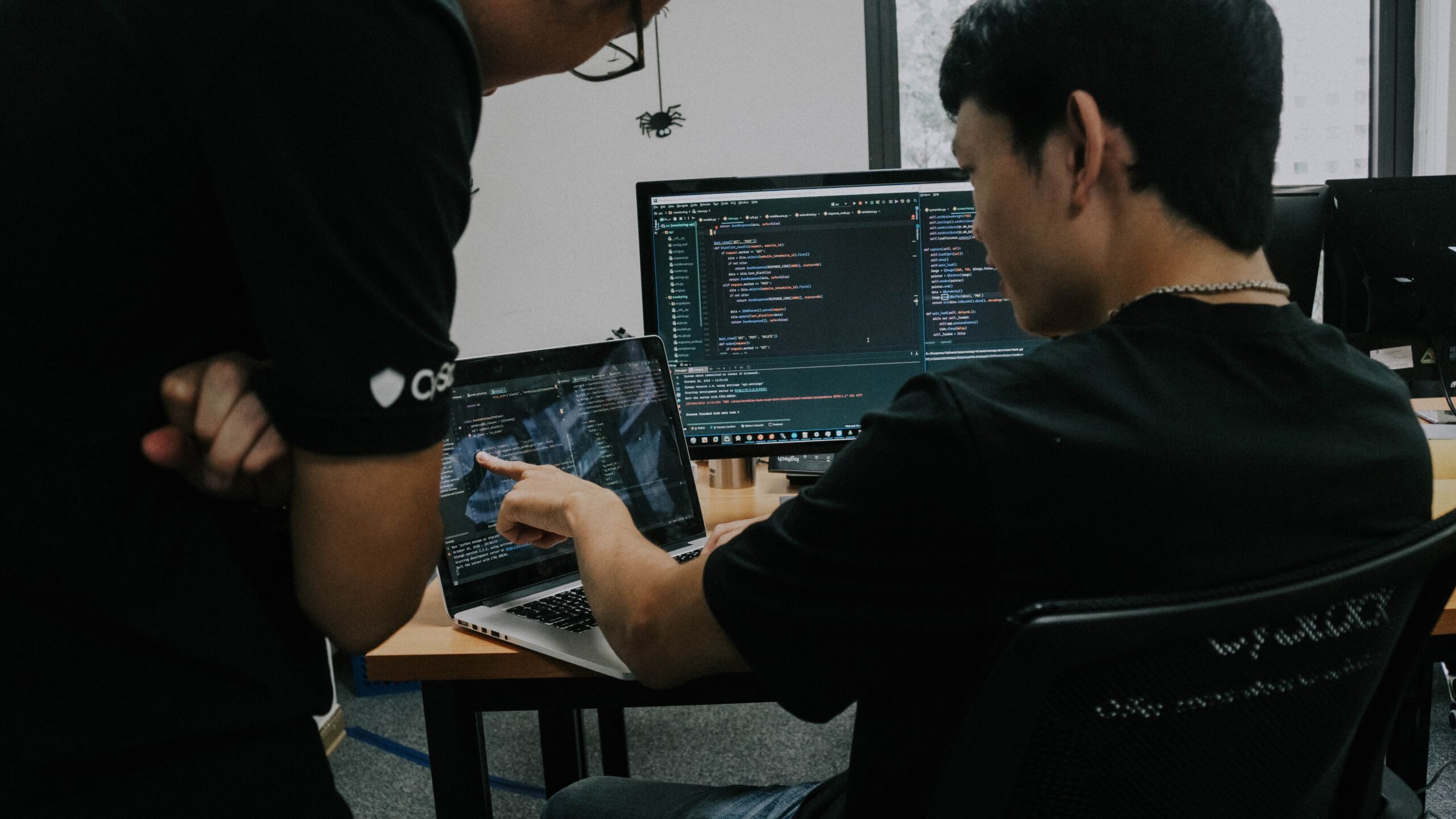 Did you know you could learn how to code without going to college?
Using a course designed with the user experience in mind, online coding courses now offer coaching and instruction that supercharges student learning and allows them to learn at their own pace. The coaches believe that mindset is key to success through online coding courses. With their help, you can learn how to unlock your best ability to learn and realize your true potential.
Not only do coaches encourage students under this mindset-focused approach, but they also check in, holding students accountable for their progress. Knowing that you have a coach who wants to see how you're doing is a great asset, as certain aspects of coding take practice to get the hang of! Once you've completed your course and feel equipped to code in the real world, your coaching team will help you craft a resume and apply for jobs to thrive in the coding world.
The objective of The Programmer Coach course is to help students gain programming skills and find job security as programmers. You no longer need a college education to get to where you want to go with coding. Once you've applied, you'll schedule a strategy meeting with your coach to understand better where you are with coding and what you hope to accomplish from training. From there, your course will be tailored to your needs so you can learn with as much personalized approach as possible.
If you're ready to become a skilled programmer, read on to learn more about The Programmer Coach and what it can offer you as you explore coding.
How Do I Get Started With The Programmer Coach?
Click "get started" on The Programmer Coach website to fill out the student application. You'll be prompted to answer a few questions about your interest in coding and why you're eager to learn more about it. Basic identification questions will also be asked, such as your age, your country, the income you hope to achieve after obtaining employment with coding, your current income, and the amount of time you're open to dedicating to coding work each week.
There are also some description questions for you to answer with more information. You'll be asked about your current education level, your job, your interest in changing careers, etc.
Is Getting A Job As A Computer Program Possible Without College?
The expectations of the modern workplace are changing rapidly. More people are working from home now, and employers are also changing how they look at qualified candidates. Students interested in coding and programming are catching on to the fact that it's possible to learn to code without a formal college education. Because of this, more and more young people are skipping college to pursue coding from the get-go.
Although some parents and teachers are still under the impression that missing out on a college education is a mistake, there is also a growing understanding of this trend, particularly among those hiring programmers.
Many employers argue that self-taught programmers who utilize online resources like The Programmer Coach are often more proficient at programming tasks. The added discipline and commitment to self-teaching are two additional, commendable traits employers look for in likely candidates. By showcasing that you take the initiative, you are fair game to be considered as a candidate!
What's The Roadmap To Start Coding Professionally?
The first step, however, is learning the skills. How invested you are in your studies is critical. Self-taught only goes as far as you allow it to. You are in the driver's seat, and your commitment drives your success. Thankfully, with the help of online coding courses like The Programmer Coach, you can introduce yourself to materials and learn how to code like the pros in no time.
What About Job Security?
Instead of jumping through hoops to achieve your bachelor's in computer science, become a computer programmer much faster with online programs that get you certified quickly. Learn as much information as you can, including standard programming languages, to make your skillset more polished and professional when it comes time to apply for programming jobs. The best part? Programming jobs are abundant, and The Programmer Coach will help you apply for jobs once you've completed the course!
Everyone needs programmers to complete various tasks related to their company goals and software upkeep. The more you shine as a programmer, the easier it will be to beat out the growing competition of programmers like you looking for a jumpstart into their careers. Of course, there are old-school businesses out there who want coders with formal education, but they don't make up the majority of employers today.
Look at the world of tech! It is more than ready and available to you! There are so many hardworking individuals open to the idea of working smarter, not harder. Don't let a lack of a formal education hold you back from getting the career you want in computer programming.
Why Get Certified Online?
Working with online courses for coding like The Programmer Coach allows you to learn through the lens of tailored content; this helps you learn most effectively based on your needs as a student. The Programmer Coach matches their course materials to your needs. You can learn more about coding and yourself.
Get an idea of what you're looking for in a career as a programmer. Do you want to focus on writing and editing code, or are you more interested in troubleshooting programs? Do you want to take a more creative approach and develop apps? Do you like to create authentic and eye-catching websites and conduct off-page work?
These are just some of the possibilities future computer programmers like you can get involved in as you gain more skills using The Programmer Coach.
Give Computer Programing A Try
There are many ways to go with computer programming. The world's gone digital and is more convenient across the board. If school isn't for you, give The Programmer Coach a try. By getting certificated online, you'll have all you need to fly!
Summary
Article Name
Did you know you could learn how to code without going to college?
Description
If school isn't for you, give The Programmer Coach a try. By getting certificated online, you'll have all you need to fly!
Author
Publisher Name
Publisher Logo