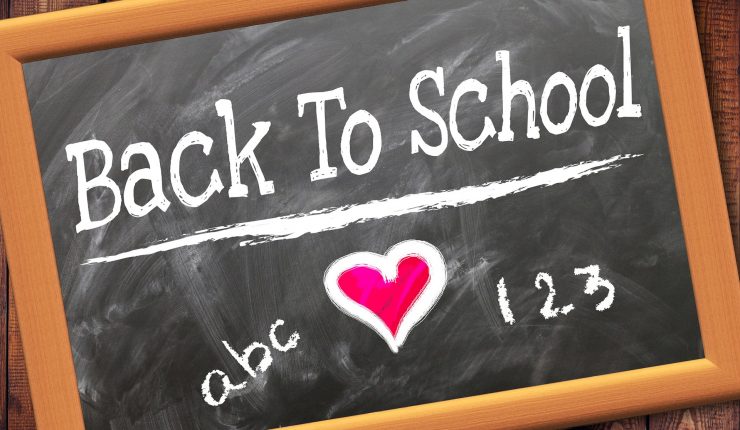 10 Coursera Courses to Take in 2021
According to The Future of Jobs Report from the World Economic Forum (WEF), technology skills will be in high demand across industries. In particular, skills related to data, artificial intelligence, and cloud computing will be sought-after in the years to come, along with business and soft skills such as analytical thinking and creativity. With this in mind, Coursera has curated a list of courses to help learners stay professionally competitive in 2021 and beyond. Check out the courses below & start learning today.
AI is not only for engineers. If you want your organization to become better at using AI, this is the course to tell everyone especially your non-technical colleagues to take.
In this course, you will learn:
The meaning behind common AI terminology, including neural networks, machine learning, deep learning, and data science
What AI realistically can and cannot do
How to spot opportunities to apply AI to problems in your own organization
What it feels like to build machine learning and data science projects
How to work with an AI team and build an AI strategy in your company
How to navigate ethical and societal discussions surrounding AI
Though this course is largely non-technical, engineers can also take this course to learn the business aspects of AI.
This course gives you context and first-hand experience with the two major catalyzers of the computational science revolution: big data and artificial intelligence. With more than 99% of all mediated information in digital format and with 98% of the world population using digital technology, humanity produces an impressive digital footprint.
In theory, this provides unprecedented opportunities to understand and shape society. In practice, the only way this information deluge can be processed is through using the same digital technologies that produced it. Data is the fuel, but machine learning it the motor to extract remarkable new knowledge from vasts amounts of data. Since an important part of this data is about ourselves, using algorithms in order to learn more about ourselves naturally leads to ethical questions.
Therefore, we cannot finish this course without also talking about research ethics and about some of the old and new lines computational social scientists have to keep in mind. As hands-on labs, you will use IBM Watson's artificial intelligence to extract the personality of people from their digital text traces, and you will experience the power and limitations of machine learning by teaching two teachable machines from Google yourself.
This course deals directly with your ability for creativity which is a critical skill in any field. It focuses on divergent thinking, the ability to develop multiple ideas and concepts to solve problems. Through a series of creativity building exercises, short lectures, and readings, learners develop both an understanding of creativity and increase their own ability.
This course will help you understand the role of creativity and innovation in your own work and in other disciplines. It will challenge you to move outside of your existing comfort zone and to recognize the value of that exploration.
This course will help you understand the importance of diverse ideas, and to convey that understanding to others. The principal learning activity in the course is a series of "differents" where you are challenged to identify and change your own cultural, habitual, and normal patterns of behavior. Beginning with a prompt, e.g. "eat something different", you will begin to recognize your own limits and to overcome them.
In addition, you are encouraged to understand that creativity is based on societal norms and that by its nature, it will differ from and be discouraged by society. In this course, the persistence of the creative person is developed through practice. At the same time, these exercises are constrained by concerns of safety, legality, and economics, which are addressed in their creative process.
In this course, you'll get an introduction to Data Analytics and its role in business decisions. You'll learn why data is important and how it has evolved. You'll be introduced to "Big Data" and how it is used. You'll also be introduced to a framework for conducting Data Analysis and what tools and techniques are commonly used. Finally, you'll have a chance to put your knowledge to work in a simulated business setting.
Remote management is much more than just implementing a work-from-home policy. In this course, you'll learn and apply remote work best practices, build your remote work policy, and prepare your team for success.
This course is ideal for current managers, executives, and human resources professionals who want to learn how to lead and support a high-functioning, scalable remote team. GitLab is one of the world's largest all-remote organizations; experts from throughout the company will guide you through in-depth lessons for leaders, people managers, and HR professionals to build, manage, and scale.
By the end of this course, you will be able to:
Lead in a remote environment
Build a remote organizational culture and practices
Assess teams' and managers' readiness and preparation for remote work
Create a foundational strategy for executing a remote transformation
For the final project in this course, you will create a real or hypothetical strategic plan to transition a team to remote operation. You will assess your organization's remote maturity and infrastructure, and identify the best team structure for remote operation including determining whether to use an all-remote or remote-friendly model. You'll outline plans for documentation, education, leadership, and equipment or resource needs for your unique organization.
This is an intermediate-level course, intended for learners who have previous experience managing or leading people. To succeed in this course, you should have at least one year of management experience. No remote experience is required.
This course introduces you to the core concepts of cloud computing. You gain the foundational knowledge required for understanding cloud computing from a business perspective as also for becoming a cloud practitioner. You understand the definition and essential characteristics of cloud computing, its history, the business case for cloud computing, and emerging technology use-cases enabled by the cloud. We introduce you to some of the prominent service providers of our times (e.g. AWS, Google, IBM, Microsoft, etc.) the services they offer, and look at some case studies of cloud computing across industry verticals.
You learn about the various cloud service models (IaaS, PaaS, SaaS) and deployment models (Public, Private, Hybrid) and the key components of cloud infrastructure (VMs, Networking, Storage – File, Block, Object, CDN). We also cover emergent cloud trends and practices including – Hybrid Multicloud, Microservices, Serverless, DevOps, Cloud Native, and Application Modernization. And we go over the basics of cloud security, monitoring, and different job roles in the cloud industry.
Even though this course does not require any prior cloud computing or programming experience, by the end of the course, you will have created your own account on IBM Cloud and gained some hands-on experience by provisioning a cloud service and working with it.
This course is suitable for a large variety of audiences – whether you are an executive/manager/student who wants to become familiar with cloud computing terminology and concepts, or someone who wants foundational grounding in cloud computing to start a career in this field or become a cloud practitioner – such as a cloud engineer, developer, analyst, etc.
The completion of this course also makes you eligible to earn the Cloud Computing Core IBM digital badge.
This course aims to teach everyone the basics of programming computers using Python. We cover the basics of how one constructs a program from a series of simple instructions in Python. The course has no prerequisites and avoids all but the simplest mathematics. Anyone with moderate computer experience should be able to master the materials in this course.
This course will cover Chapters 1-5 of the textbook "Python for Everybody". Once a student completes this course, they will be ready to take more advanced programming courses. This course covers Python 3.
Ever wondered why some things become popular, and other don't? Why some products become hits while others flop? Why some ideas take off while others languish? What are the key ideas behind viral marketing? This course explains how things catch on and helps you apply these ideas to be more effective at marketing your ideas, brands, or products. You'll learn how to make ideas stick, how to increase your influence, how to generate more word of mouth, and how to use the power of social networks to spread information and influence.
Drawing on principles from his best-selling book, "Contagious: Why Things Catch On," Professor Jonah Berger illustrates successful strategies for you to use buzz to create virality so that your campaigns become more shareable on social media and elsewhere. By the end of this course, you'll have a better understanding of how to craft contagious content, build stickier messages, and get any product, idea, or behavior to catch on.
You will be able to gain and apply your knowledge and understanding of personal and professional awareness, organization, and commitment, and use the tools, methods, and techniques that you have learned in goal setting, prioritization, scheduling, and delegation to overcome time management challenges and enhance productivity.
Upon completing this course, you will be able to:
1. Learn to plan effectively to achieve your personal and professional goals
2. Learn to recognize and overcome barriers to successful time management
3. Identify specific time management tools and use them effectively
4. Manage resources both effectively and efficiently
5. Keep your sense of perspective to prevent and manage crises
6. Learn to delegate effectively
7. Learn to manage expectations and say "No" when appropriate
#10.Learning How to Learn from UC San Diego and McMaster University
This course gives you easy access to the invaluable learning techniques used by experts in art, music, literature, math, science, sports, and many other disciplines. We'll learn about how the brain uses two very different learning modes and how it encapsulates ("chunks") information. We'll also cover illusions of learning, memory techniques, dealing with procrastination, and best practices shown by research to be most effective in helping you master tough subjects.
Using these approaches, no matter what your skill levels in topics you would like to master, you can change your thinking and change your life. If you're already an expert, this peep under the mental hood will give you ideas for: turbocharging successful learning, including counter-intuitive test-taking tips and insights that will help you make the best use of your time on homework and problem sets. If you're struggling, you'll see a structured treasure trove of practical techniques that walk you through what you need to do to get on track. If you've ever wanted to become better at anything, this course will help serve as your guide.
This course can be taken independent of, concurrent with, or prior to, its companion course, Mindshift. (Learning How to Learn is more learning focused, and Mindshift is more career focused.)
Like this post? Don't forget to share it!
Summary
Article Name
10 Coursera Courses to Take in 2021
Description
Coursera has curated a list of courses to help learners stay professionally competitive in 2021 and beyond. Check out the courses below & start learning today.
Author
Publisher Name
Publisher Logo