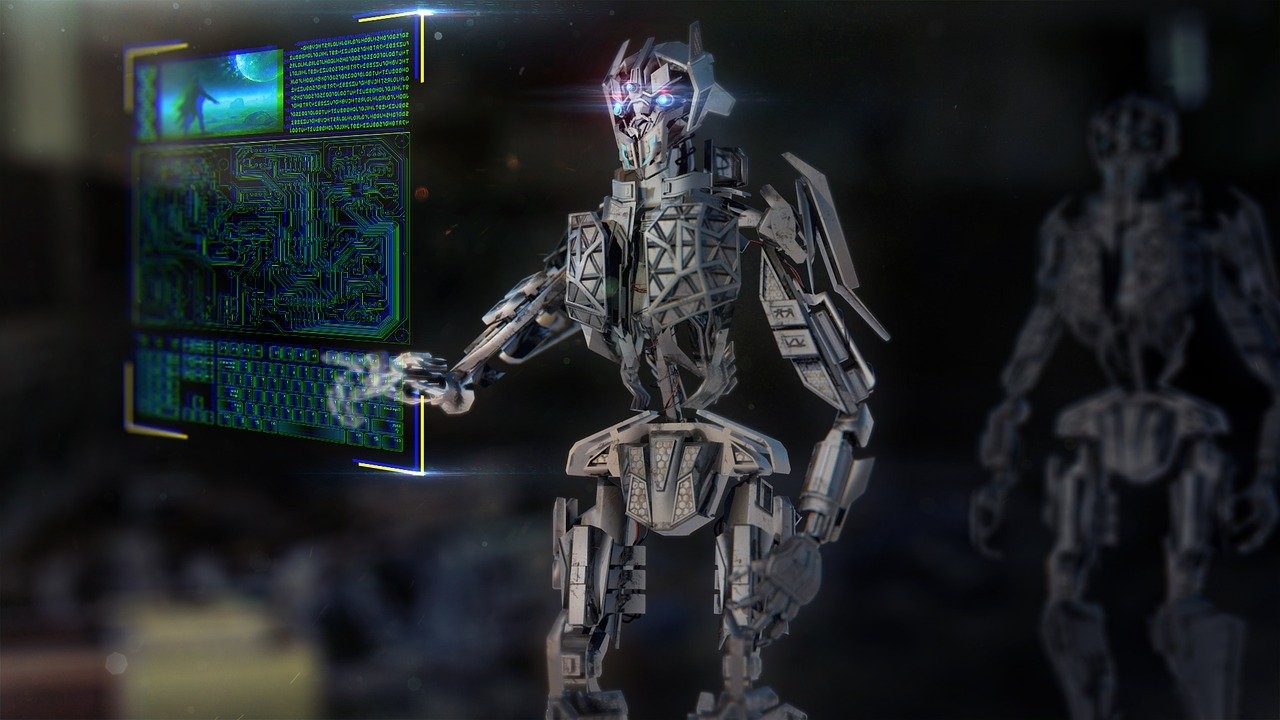 How to set up manufacturer resilience by AI and ML?
Introduction
With today's advancements in modern technology and the realm of robotics, the substantial impetus is propelling the next generation of these robots, which we now refer to as Artificial Intelligence (AI). Scientists and engineers are taking a keen interest in this new generation. They are eager to progress to the next more intelligent and cognitive generation, which we now call Super Artificial Intelligence (SAI).
Every day, organizations deal with massive amounts of data. Unlike in the past, this volume of data has progressed beyond Master Data Management (MDM) to a level known as Big Data (BD) that moves at the speed of the Internet. Furthermore, as our daily operations within any business or enterprise expand, the Internet of Things (IoT) deals with this data, whether organized or unstructured. At the same time, the amount of data that must process to extract the correct information for proper knowledge is increasing.
Role of artificial intelligence (AI) and machine learning (ML) in enhancing manufacturing resilience
AI and Machine learning allow you to tap into data to improve resilience, supply chain visibility, inventory knowledge, and predictive maintenance, making machines more effective. As a result, it is critical in developing strength and stability.
According to a new study, supply chain security is critical. We've seen this with the shipping issues and throughout the supply chain as a whole. AI and machine learning can look along the supply chain, optimize your inventory, and automatically calculate demand and supply changes. It can connect your demand and supply curves to improve your manufacturing process. Manufacturing relies on consistent, or at the very least well-known, demand to get items to market. Most businesses acquire AI outsourcing services to become more resilient.
Digital tech can help manufacturers build resilience
Resilience is a trait shared by manufacturers who navigate and flourish in times of change. Resiliency entails more than just functioning and surviving in the present. It also entails creating more efficient processes and activities in the future. It is becoming increasingly crucial for manufacturers to strive for economic recovery and competitiveness. Manufacturers require digital modernization and a solid culture to operate robust, secure, and sustainable.
Artificial Intelligence Driving Economics Growth
Artificial intelligence can make a significant contribution to global economic activity. However, rising differences between countries, corporations, and people will need to be handled to reap the benefits. According to Accenture's research on the impact of AI on economies, AI might quadruple yearly economic growth rates in the next ten years by changing the nature of labor and establishing a new human-machine interaction. Furthermore, the influence of the Tech ecosystem in business is expected to boost labor productivity by up to 40% and allow individuals to use their time more efficiently.
AI is already building a more resilient post-pandemic world
The rising use of AI and automation isn't a result of desperation; instead, the pandemic served as a catalyst, hastening the inevitable. After all, AI has many potential benefits for businesses, including improving business procedures, consumer experiences, and expanding staff capabilities.
The urgent need for AI will continue to grow across enterprises as corporations pressure reduce software cycles. Every level of the software development cycle can benefit from artificial intelligence. It can iterate on existing processes to quickly ramp up output, dramatically reduce project durations, and increase a company's efficiency, value, and productivity. Artificial intelligence is already being utilized to automate rote jobs, allowing people to focus on higher-level, human-driven cognitive tasks.
Machine Learning today
People who design and run prediction algorithms face challenges because human behavior may change unexpectedly due to living in disruptive times. Algorithms for machine learning are created to react to new data sets. Poorly designed models or those that aren't consistently monitored underperform when the input and training data are drastically different. Imagine a streaming entertainment company that forecasts 2021 viewing trends based on current data. Extreme increases in 2020, resulting from a small number of users binge-watching a large amount of programming, could skew the algorithm's recommendations to the company's leadership.
Including a significant volume of data from periods with disruptive events is one technique to overcome Machine learning challenges. Beyond that, must build any AI on a foundation of trust and openness. When outlier data is generated by abnormal human behavior at extreme times, data scientists can be sure that their algorithms aren't making incorrect predictions based on data misperceptions.
AI, risk management, and business continuity
To achieve organizational resilience, risk management and business continuity frameworks must evolve, make a paradigm change, and take preventive steps. Furthermore, more precise monitoring and evaluation will improve the organization's detection of potential risks.
Data management and analysis are now more critical than ever in Risk Assessment (RA) and Business Impact Analysis (BIA). Data gathering can account for up to 75% of the workload in Risk Management and Business Continuity procedures, and analytics solutions have become strategic. The use of artificial intelligence (AI) and machine learning (ML) allows for the creation of "real-time" scenarios. Risks are automatically merged – no more "silos," as in the past – to provide a holistic view, considering both vertical and transversal strategies made up of interconnections and dependencies. 
Conclusion
AI will assist in the resolution of organizational issues, the facilitation and support of data-driven decision-making, the elimination of prejudices, the instantaneous analysis of enormous data sets, strategic decision-making, and the improvement of human performance. As a result, risk management and business continuity managers must serve as "facilitators/promoters" of a well-balanced AI mix. Systems are viewed as capable and valuable "assistants" capable of managing daily activities and better interpreting and managing risk, business continuity, and data that would otherwise lose.
Because circumstances are constantly changing, organizations will need to regularly update their risk management and business continuity frameworks and life cycle stages. Artificial intelligence (AI) is not compassionate. As a result, a proper approach to Risk Management and Business Continuity practices will include striking a balance between automation and human interaction. To guarantee organizational resilience, it will also be critical to providing enough technical training to employees on managing and improving AI as "leverage."
Author's Bio
Claire Mark is a ambitious entrepreneur, an industry specialist in STAMOD solutions, and a writer who shares her skills and expertise through reader-friendly writings. Claire's blog on specific themes is well-researched, data-driven, and in-depth, and it works well with niche websites.
Summary
Article Name
How to set up manufacturer resilience by AI and ML?
Description
To guarantee organizational resilience, it will also be critical to providing enough technical training to employees on managing and improving AI as "leverage."
Author
Publisher Name
Publisher Logo