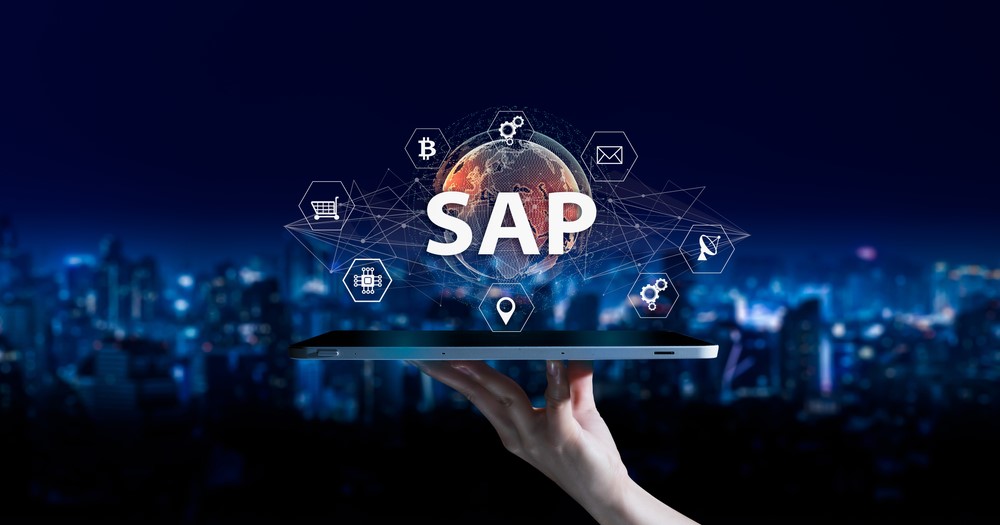 Proven Strategies to hasten SAP S/4 HANA Implementation
Considering the pace at which businesses are shifting towards digitization is certainly worth appreciation. While it is important to acknowledge the role played by the pandemic in this transformation, robust solutions such as SAP S/4 HANA have also been instrumental in this scenario.
However, many businesses are still reluctant to move forward with SAP S/4 HANA migration mainly because of the complexities associated with migrating to a new ERP system. One such primary challenge is to generate better ROI by implementing SAP S/4 HANA, and it is fair to say that this is not an easy task. Hence here are a couple of proven strategies that will help you quickly implement SAP S/4 HANA and generate quick and increased ROI.
Roadmaps for Faster and Better Implementation of SAP S/4 HANA
Over the years, businesses and experts alike have come up with many different strategies or roadmaps to facilitate the seamless implementation of SAP S/4 HANA. While some of those strategies worked, there have also been many that did not yield any benefit. However, here are the strategies that worked and benefited businesses.
Leverage Pre-Configured Solutions: When migrating to SAP S/4 HANA, an organization can benefit by leveraging the prebuilt collateral and the pre-configured solutions. These solutions are generally made available by the implementation partner, and using these prebuilt solutions can help save a lot of time, further enabling a quick implementation. This way, organizations are not required to start their implementation right from scratch, and this running start is precisely what an organization needs to facilitate a speedy rollout.
These pre-configured solutions generally comprise the supporting documentation, different business processes, and other tools related to planned scope, which can greatly hasten the migration process. Therefore, it is imperative to ensure that businesses find an ideal implementation partner equipped with all the necessary prebuilt SAP S/4 HANA solutions focused on the industry of your business.
Appropriate Mindset of the Customer: There is no denying that pre-configured solutions can go a long way. However, even that can fall short making it imperative the businesses prioritize their transformation as business-critical with business ownership.
Everybody involved with the project, starting from the top-level executives to even the usual participants, has to understand the significance of the implementation for securing the organization's future. Speedy implementation will be very challenging without the organization showing its willingness and dedication to adhere to all the standards whenever needed without compromising on any aspect.
Furthermore, customers need to let go of any such process that might not be relevant, with the robust and agile solutions offered by SAP S/4 HANA. This mindset needs to resonate throughout the entire organization while ensuring that all the concerned stakeholders are effectively aligned with the approach. This way, businesses will avoid unwanted deliberation over any such process that might have justification based on the legacy technology.
Fit-To-Business Approach: Unlike most older ERP systems, SAP S/4 HANA is equipped with advanced features and functionalities that allow organizations to go for a more fit-to-business approach, further ensuring enhanced and agile delivery. Businesses must not get diverted from the standard solution that comes with just a few customizations guaranteeing a quick and hassle-free implementation for better ROI with a lower cost of ownership.
Proven Agile Methodology: Implementing the SAP S/4 HANA solution is generally divided into different phases for better implementation. One such phase is called the realization phase, and leveraging a proven agile method can help hasten the implementation. The agile methodology will enable organizations to implement different features and functionalities in iterative cycles or short sprints.
This type of implementation is further backed by an increased involvement from the part of the business along with a robust, strong team collaboration that enables enterprises to generate speedy outcomes while monitoring the progress very closely. Furthermore, organizations can also deliver small increments in functionalities to better understand and adapt to the ever-changing needs and requirements of the business. This will help create a positive momentum which is crucial for ensuring seamless and fast implementation of the SAP S/4 HANA.
Quality Engineering and Change Management in the Early Phases of Implementation: Addressing the issues arising with change management is essential, and one must never make the mistake of overlooking them. Organizations have to ensure undeterred attention towards change management from the early stages of the implementation process. This way, the organization can reap the benefits that come with increased participation in the development and design and enhanced user engagement. This will enhance the adoption rate, further ensuring an increased and speedy ROI.
The change management practices adopted by the organization must be competent enough to address all the changing needs and requirements of every stakeholder involved with the project. This is important because all the measures adopted by the organization to deal with the said changes will impact everything and everyone, including different roles, people, and even the organization's business capabilities. The change management strategies will also make it easier for the organization to deal with these changes while ensuring minimal disruption to the ongoing business processes and operations.
Final Thoughts
The implementation of SAP ERP system is far more complicated than one might generally think. However, that does not mean that there are no ways to simplify and augment these complexities because, with the right approach and competence, anything can be made simpler. Therefore, make sure to leverage the aforementioned SAP S/4 HANA implementation strategies to drive fast and seamless implementation and generate quick ROI.
Author Bio: Eric Smith is an SAP professional providing consulting services for SAP solutions to his clients. With a knack for technology, he loves to write on the latest SAP developments and share his knowledge with the readers.
Summary
Article Name
Proven Strategies to hasten SAP S/4 HANA Implementation
Description
The implementation of SAP ERP system is far more complicated than one might generally think. However, that does not mean that there are no ways to simplify and augment these complexities because, with the right approach and competence, anything can be made simpler.
Author
Publisher Name
Publisher Logo