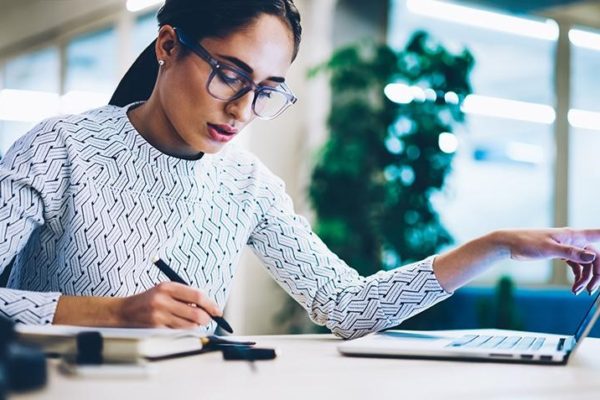 How Prince2 Certification can help current Project Managers?
Disclosure: This page uses affiliate links.When you click an affliate link,we get a small compensation at no cost to you.Thanks for your support!Learn more
Read Time:
5 Minute, 8 Second
It is said,
"Project Management is above all. It is a practice that brings arts, science, and craft together for the betterment of the organization."
Understanding the criticality and severity of the project management task, let us know a few things about Prince2 Certification and how it can deliver the required potential to handle the project management task quite efficiently.
Prince2 stands for PRoject IN Controlled Environments. It is a structured project management method which emphasizes on dividing a project into controllable and manageable tasks. It is adopted across the globe in countries like the UK, the USA, European countries, etc.
Prince2 is a process-based method effective for project management. The UK Government heavily uses it, but it is widely recognized and used internationally outside the UK. Prince2 being in the public domain, offers the best guidance in project management.
Features that we should look out for,
It focuses on business rules and regulations.
It defines organization structure.
It has a product-based planning approach.
It emphasizes on dividing the project into smaller modules.
Before understanding how Prince2 Certification can be beneficial for the project managers and organization, let's open up the history books of Prince2 first.
History of Prince2
 PRINCE was established by CCTA (The Central Computer and Telecommunication Agency) in 1989. It was initially based on PROMPT, which focussed on project management and was established in 1978 by Simpact System. PRINCE2 originated in 1996.
How does it benefit an organization?
Prince 2 provides your organization's projects with,
A consistent way of working.
A proper start, end, and mid.
Reviews against the decided plans.
Every project will justify the business requirement.
According to one survey conducted by Arras's People 2011, Prince2 topped the chart in certificates that enables the project manager to take a studied approach that enables business growth and high performing projects. Prince2 is useful in small as well as big companies as it is compatible and adaptable.
We are coming to our main point of discussion on how it is useful for Project Managers.
How can Prince2 benefit you as a project manager?
Let us discuss first what a project manager does and where are the shortcomings. Let me first define the primary responsibilities of a project manager, which I guess the majority of you all know.
A project manager should be aware of the exact requirement of the client.
A project manager should be well aware of whether the available resources are capable enough to complete the task in the allotted time.
A project manager is responsible for assigning the work to the available resources.
A project manager should have greater control over the resources.
A project manager must know how to manage the business.
A project manager needs to lower down the project risk.
Now, knowing that a project manager should be able to take care of so many responsibilities, let me tell you how Prince2 certification imparts the required skills to subtract the shortcomings that every project manager faces in his/her work life.
Prince2 certification helps you to gain the best project management skills
Prince2 is a de facto project management standard. It imparts the required skills to manage a project successfully. It builds the necessary confidence inside you to drive your project towards the better output.
This all is possible because Prince2 uses a common language, system, and procedures. It relates to every industry. This allows project managers to have greater control over the resources and risks. Prince2 leads you to lesser mistakes. Its log teaches you and your resources on how to lower down the errors.
Last but not least, you can save time and money with Prince2. It is very adjustable. No matter which industry you regard, what is the company size, what is the employee count, it is beneficial for all.
If you're from the construction industry, learn more about digital approaches to construction management software.
It helps every one of us in increasing the employment prospect
A Prince2 Certification works as an asset on your CV. It is recognized as a world-class global product and the standard method across the globe for project management. I have seen that most of the companies across the world are asking their resources to be Prince2 certified.
According to one of the surveys conducted by Axelos in 2016, where they asked about the importance and necessity of Prince2 Certification, the majority of the respondents had a positive response, and less than 10% of the respondents felt like it carries less importance in the present market.
According to Axelos, Prince2 is the most widely accepted project management approach across the world. People from varied industries and sectors use it. It is a flexible method that guides you through the essentials of project management.
What is Prince2 comprised of? What all is included in Prince2 Certification?
Prince2 2017 edition helps you to learn how to manage the project better.
A certification scheme that includes Foundation and Practitioner levels.
What Simplilearn provides you? How Simplilearn helps you master your project management skills?
The Prince2 Certification curriculum designed by Simplilearn helps you in clearing the Prince2 exam on the first try. Our hands-on experience and approach are applauded by more than 20,000 learners across the globe, which will help you learn the seven principles, processes, and themes described in the Prince2 guidelines.
You will be a better person to tailor your project management task as per the requirement. With Prince2 Certification, you can help your organization to execute the projects effectively and efficiently with clearly defined processes, steps, and templates.
Skills that you may gain after joining your hands with Simplilearn for the Prince2 Certification.
Tailor your project management approach as per the Prince2 guidelines and the requirement of the project.
Control the better usage of your resources with lesser project risk.
You will be able to understand the roles and responsibilities of every resource working on the project for the betterment of the organization.
We will make sure that you will gain all the understanding and knowledge required to crack the Prince2 Certification in one go. Keep trust in us, and we will never break it.
Summary
Article Name
How Prince2 Certification can help current Project Managers?
Description
Understanding the criticality and severity of the project management task, let us know a few things about Prince2 Certification and how it can deliver the required potential to handle the project management task quite efficiently.
Author
Publisher Name
Publisher Logo