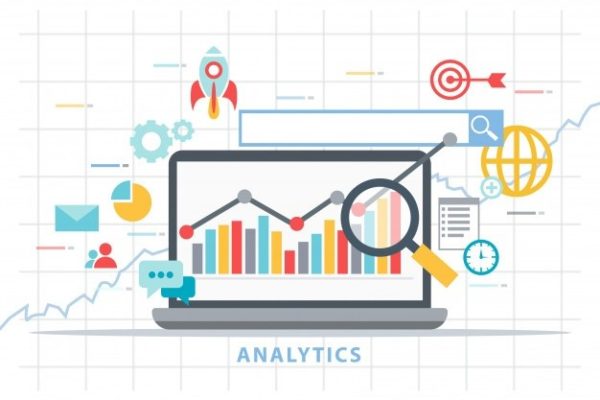 The best 5 data visualization tools for every business
Data visualization is a tool that supports you engage with the users and offer them with more detailed information about your industry.  Now, you might be curious, what's so important about visualization tools?
So, let me tell you that it retains the users interested in your site and therefore they will spend more time trying to understand your specific business. It will tip to more and more traffic to your website, and so you will have more business down the line.
Moreover, data visualization tools help you decipher digital information. The ever-changing data regarding serious business elements, like user experience, employee performance, etc.  plays an important role in decision-making. Data visualization tools help you make you sense of confusing data set.  They let you turn the raw data into logical data.
Visualizations, like Sankey Diagram highlight the erroneous data, revealing the flaws or anomalies. Moreover, they save you a lot of time and effort. You don't have to manipulate endless Excel sheets with information or difficult data.
On the other hand, to create these visualizations, you need to have tools that will help you create insightful visuals like bar chart, like scale, pareto analysis chart, Energy Flow Diagram and may more interactive visuals.
In this post, we will discuss the top 5 data visualization tools that are apt for your business. So, if you want to know these tools, keep reading:
#1.Tableau
This is one of the most famous data visualization tool among many business people. Tableau is one of the best tool for data visualization known for creating interactive visualization so that these interactive visualizations interest your users.
If you have tons of data to deal with, then this tool is the one for you, not just that; this tool has the ability to update itself with your changing data continuously.
Tableau is here in the first position as it makes it easy to understand the information produced in front of them.
#2.ChartBlocks
Not everyone is an expert of coding, and that's how ChartBlocks comes to rescue. This is a tool that does not involve any coding, and thus it makes the tool so easy to use.
ChartBlocks uses a database, spreadsheet, and live feeds in order to build visualizations. These charts are a good fit when it comes to sharing these visuals with others as well as it's compatible with any screen size.
#3.Datawrapper
Again, this amazing tool that any person without any kind of coding skill can use makes it the popular choice among business people. It is a tool that is targeted at editors/publishers but still choosy by business people.
One thing that's best about this tool is that it has simple features that make the uploading of data so easy. This tool also allows you to identify your data set for custom layouts as well.
#4.Google charts
It is an amazing resource that allows you to create visuals on your data, more specifically if you want to have a business-oriented tool; this is the one for you. Other than from being user-friendly, these insightful visuals are interactive and zoom-able.
This is an interactive feature to the viewers as it gives them the chance to interact with the data, and thus, they stay on the page for a much longer time. It is one of the most appealing tools, and entrepreneurs insist by it.
#5.Infogram
This tool has many great features that will help you make the most of the data visualization, like the templates option in order to create your visuals. One of the finest features of this tool is connecting real-time data with your diagram. This feature will keep the users informed on new statistics regarding business, services, and products.
An additional great feature about this tool is that you can effortlessly add many personalized features to the graphs to give it a wonderful look that will symbolize your brand much better.
How to Choose the Right Data Visualization Tool?
Now that you be familiar with the top data visualization tools, you want to identify how to pick the right one. So, below are some instructions to pick the right tool.
Draw the Desired Visualization before Picking the Tool
Whether you should take Python, ruler, or a chart making app, it all rest on on your abilities, time constraints, and visualization purpose. So, before you pick a data visualization tool, draw the visualization you desire to draw first.
Pick A Tool That Maximizes Clarity
The data visualization tool you choose should-
Produce information without overwhelming amounts of detail.
Generate trustworthy data reports.
Convey the data clearly.
Tailor The Tool Selections To Your Audience's Requirements
As statistics projects are collaborative, the influence of your effort hang on on how fine the viewers or group fellows understand the insights. So, pick a data visualization tool that provides to your needs, as well as your addressees needs.
A Tool That Makes Data More Meaningful
What design do you consider the most expressive to present the data? If you want to rise the efficiency of the numbers, remember this step during the data analysis procedure. Find out what formats will be the most valuable for presenting data.
Will your watchers likely carry a fact sheet or just a summary? Are they expected to eliminate a few pages from the report that narrate to their work? This information will help you choose the right format of your data report.
Should Have an Intuitive Dashboard
A good data visualization tool must look great to those who aren't aware of it. It is particularly true when you are just starting out with data visualization. There should be a faultless pop of colors on the console within the whitespace.
Conclusion:
If you need to represent your corporate data to the consumers, organize it the perfect way so that it turns out to be pleasing and communicating, not uninteresting. Use the data visualization tools said above to interest additional traffic to your website. It will make individuals more concerned in your site and therefore growing your sales.
Author Bio: Lori Gillen is a Blogger/Content Creator who is specialized in the field of Digital Marketing & Data Analysis with 5 years of experience. Currently working at PPCexpo as a Senior Content Creator.