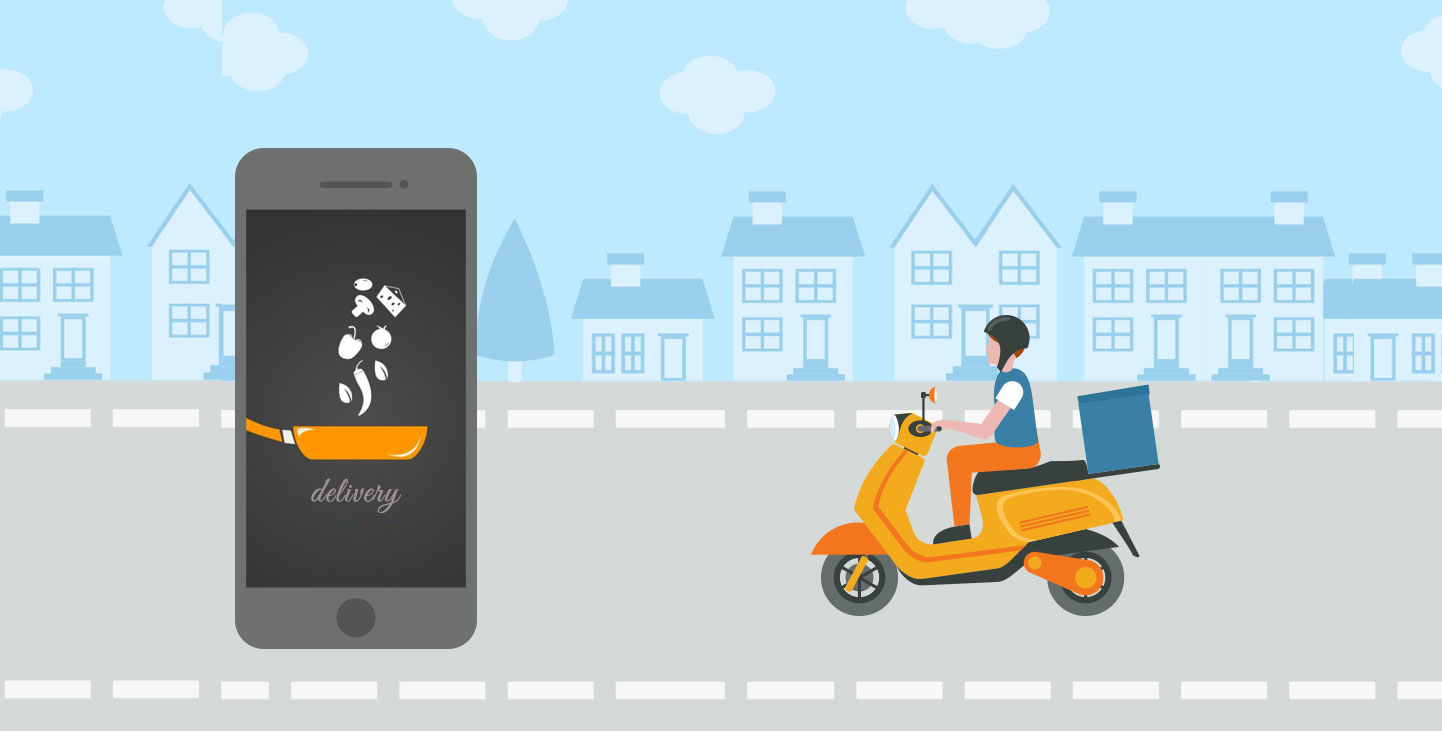 Top 7 Best Readymade Food Delivery Apps
We will review Top 7 Best Readymade Food Delivery Apps in our article today. Food Delivery business is the fastest growing business and investment opportunity of this decade. This simple fact cannot be contested by anyone. More than 15 global food delivery companies that have gone on to become unicorns(more than billion dollars valuation) in just the year 2021. This nearly equals the total number of unicorns in all other niches combined. This will give you an idea of how popular food delivery services have become in current times.
Corona Pandemic and huge increase in online ordering has been the primary reason food delivery businesses have seen such a huge boom but this is a different topic in itself. If you are a restaurant owner or an entrepreneur planning to start a hyper local food delivery aggregator business(like UberEats, DoorDash, Wolt etc.) then you should have already started yesterday. Anyone and everyone with money and potential is riding this profitable wave and food delivery services are sprouting up left, right and center across each city, big or small across the globe. If you create a heat map of new food delivery services starting daily globally you will see that they are more than even lilies blooming on spring time. Such is the growth food delivery is creating and there is still a huge potential.
For a new startup there will be this one big question – Shall I start from scratch or shall I use a readymade food delivery app to quickly launch my business MVP and go live to attract investors. So without much discuss let me tell you that going for a custom built food delivery app is a big NO-NO – The list of reason for this is long but one primary reason is that a custom built software of this scale will take minimum of 6 months even with a top team of developers and by this time you will already have a dozen competitors in even your local market which will have already captured a major chunk of your customer base.  You should ONLY be using a readymade food delivery app provided by many vendors to start your food delivery business. So now without further ado lets start review of the Top 7 Best Readymade Food Delivery Apps in the market today that you can use to start your business.
FatBits Online Food Ordering Software
Fatbit is technology company founded in year 2004 by Manish Bhalla. Fatbit provides multiple types of readymade software for many niches like tutoring marketplace, multivendor ecommerce marketplace, daily deals marketplace, classified marketplace etc. Online Food Ordering Software by brand name Yoyumm is their readymade food delivery app software.
Yoyumm is a fully modifiable solution for multi restaurant delivery business that reduces entrepreneurs time to market by allowing them to launch in less time. They have a nicely designed main admin backend to help entrepreneurs control their marketplace activities easily. They provide mobile apps for customers, vendors and driver that allows businessmen to create a online food ordering marketplace. Fatbits team provides 1 year technical support and they also provide proper work transparency. Yoyumm has a rating of 4.5 on G2 a business software reviews site.
Yoyumm pricing could not be found anywhere across the net however from the product pitch and some other factors and some customers feedback I think the pricing should be in range of $5000 for complete software suite along with customizable source code(but this is not confirmed so if you are interested then reach out to them directly and check)
JungleWorks
 Jungleworks is another company with profile very similar to Fatbit. They started in the year 2011 with name clickbits. They provide two types of marketplace yelo and tookan for setting up food delivery software. However note that the jungleworks product are not for outright purchase, If you want to use jungle works products then you have to go with the SAAS-based model.
Their products are Yelo and Tookan. Yelo is basically a multivendor marketplace for hyper local business they have version for storefront hyper local marketplace and direct to consumer. They offer a completely no coding platform which can be white labeled. For delivery Yelo uses Tookan delivery management system to connect with delivery management. Yelo can be used for food, grocery, pharmacy and home services. You can use their delivery management software for Yelo marketplace. Yelo can also be used independently and can be used for food, grocery, pick up and delivery, logistics, courier etc. Tookan offers smart analytics, route optimization, automated dispatch. Tookan also has integration with many third-party applications
Yelowsoft's  YelowXpress
Yelowsoft is primarily a taxi dispatch solution software company and their main product is taxi booking app. Along with taxi booking app Yelowsoft also provides on demand food delivery software solution called YelowXpress. As yelowsoft has vast experience of providing on demand software solution their food delivery software is quite good.
YelowXpress can be used for food delivery, grocery delivery or medicine delivery,.  YelowXpress provides you the most cutting edge features that supports you to business workflow simpler, quicker and more productive. Some of the touted features of  YelowXpress are Analytics with smart reporting, Intuitive software for customers, restaurant owners and admins, One single platform to run your system.   YelowXpress is also a SAAS based product so you wont be able to buy the source code outright.
EdeliveryApp's Food Delivery Software
 eDeliveryApp is a food delivery software by Spectra Solutions. EdeliveryApp was launched in the year 2016 and is the only software product across the globe that is ISO 9001:2015 certified. An ISO 9001:2015 is certification for quality management system. This is something that gives customers a peace of mind and a 3rd party guarantee that the product is not only good externally but the code quality has been checked and verified by a global agency to ensure that it is the best. EdeliveryApp's is mainly meant for food delivery but it has the ability to be easily used for any other hyper local delivery like alcohol delivery, grocery delivery, flower delivery, courier delivery etc.
This robust software has as architecture that is fully module based and so can easily be scaled. Edeliveryapp's software suite consists of a website that is fully responsive and can be used by customer to browse and order food, a super admin, multiple sub admin, A pair of android and ios mobile apps that has similar functions as as the website, an order management apps for vendors to manage orders, a dispatch management backend and dispatch apps for delivery teams.
Edeliveryapp provides one year free technical support and you can also modify the software the way you want for your business. Edeliveryapp seems to have an amazing customer support as they have 5 star ratings across the web on capterra, G2, Getapp, Crozdesk, Softwareadvice, Sourceforge, Technologycounter, etc. Edeliveryapp has also been priced reasonably, as per my info their prices range from $1500 to $3000 depending on your requirement. This is one time pricing with open source code.
Multirestaurant Systems – Multi Restaurant Delivery Software
Their name says it all. They are experts in Multi Restaurant Delivery Software as this company was founded by a group of restaurant owners who could not find the right software which could actually make their business operations simpler. Most of the restaurant software in that time were either so simple that they could not actually optimize operations and had so many bells and whistles that the cost added up to a huge amount nullifying the benefits the software provided.
Multi Restaurant Delivery Software comes definitely in the global top 10 software without any doubt as they have one of the most matured, easy to manage and nicely coded software that can only be built when actual owners are involved in the development.
They have software suites for one restaurant or a chain of restaurants like MacDonald's and also Multi Restaurant Delivery Software that can be used to build  Multi Restaurant commission based businesses like GrubHub, UberEats or FoodPanda. In fact they have specific software's for built clone business of Swiggy, UberEats, FoodPanda, Zomato and DoorDash out of the box. Another reason to check out  Multi Restaurant Delivery Software is if you are on lean budget but need the best quality product as their software is very competitively priced as their primary motive is to support restaurant industry and secondary is to make profits.
GloriaFood
No Readymade food delivery app list is complete without Gloriafoods. It is one of the oldest food ordering and delivery software in the market and has to distinction of being the only free online ordering system for restaurant. The free version is available for single restaurants. As of now gloriafood has more than 24000 restaurants under its umbrella and this list is growing. They make money by charging for the addons they provide for the free website users like mobile apps.
Gloriafood itself is feature packed with a lot of restaurant ordering system features and they have really nice and easy integrations with lot of third party services related to restaurant business like restaurant POS, Delivery services. Loyalty platforms, Facebook and WhatsApp ordering etc. They also have a very robust table reservation system that works nicely.
However recent news is that is that Oracle has acquired gloriafood for an undisclosed amount and will run the show from now onwards. This could be a good news for all potential users as oracle is an enterprise company and may take gloriafood to next level of tech industry offering futuristic features in restaurant industry however this could backfire also in the same way Microsoft takeover of skype spoiled the product through and through(yes I still miss my good old skype of the olden days when it was not owned by Microsoft).
AppDupes White Label Food Delivery App
AppDupes was launched in the year 2007 and have an arsenal of clone software's to cater to any industry. Though they have a little shady reputation as their company has had name changes and there are lot of negative reviews across the web for appdupe (but mostly few years old ones no recent one) their white label food delivery app is definitely one of the best of the pack products.
They have a strong development team that has a huge expertise across the top technologies and top domains. And this team has built an amazing software suite ofr restaurants and food delivery. The food delivery app software suite has all the modules regular restaurants and food delivery businesses would need and this is done using top notch technology. Their suite has user website, android and ios apps, restaurant owners web backend android and iOS aps, Delivery management web backend and delivery android and ios apps. They use native platforms for the apps like java and swift. If you want one of the highest quality products in the market then definitely go for AppDupes White Label Food Delivery App. The pricing of their product is variable depending on your requirement but the approx. price seems to be in range of $5000.
With this I will conclude my review of the Top 7 Readymade Food Delivery Apps in the market today in the year 2022. I hope my review was through and helped a lot of readers get more information and make an informed decision. If there are any more readymade Food Delivery Apps that should have been in this list but I may have missed them then I do request my readers to share them in the comments section below.
Summary
Article Name
Top 7 Best Readymade Food Delivery Apps
Description
Food Delivery business is the fastest growing business and investment opportunity of this decade
Author
Publisher Name
Publisher Logo