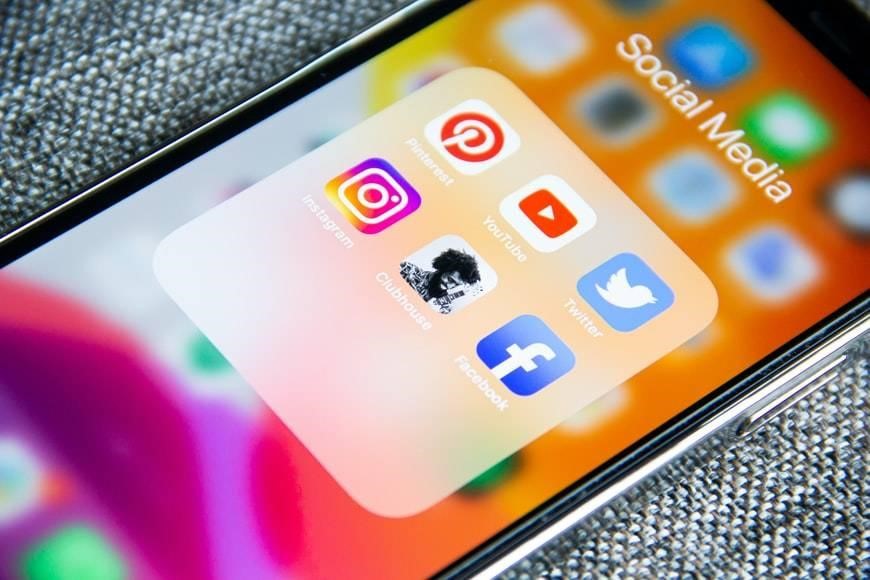 Top 5 Social Media Platforms To Promote Your Business Online
Social media has brought one of the greatest revolutions in the business sector. Businesses strategize the expansionary plans, develop a brand voice, strengthen their brand image, engage with customers, and understand the competition efforts through social platforms.
Especially in the post-pandemic world, the digital marketing sector is entirely dependent on social media marketing. However, the main trick here is to choose the right social platform for your business.
Wanna know what the top 5 trending social media platforms for promoting your online business in 2022 are? Then stay tuned with us and keep scrolling.
Top 5 Social Media Platforms To Promote Your Business Online
Picking out the right social platform is super important to give your brand a voice. The only way to engage with customers in a cost-effective, personalized way is by making the best use of social media platforms. As a result, it's crucial for every online business in 2022 to know which social site will be "that perfect one" for their businesses.
Below we have mentioned the best 5 social platforms to promote your business online in 2022. The best part of them is they are suitable for any type of business under any niche, more or less.
1. Facebook
Total users – 2.70 billion
Irrespective of your business niche, Facebook is by far THE BEST social platform for business. As per the Search Engine Journal, consumer goods, businesses, e-commerce, financial services, entertainment, media, retail, e-commerce, gaming, telecommunication, and technology are the most presiding sectors on this platform.
If you are already using Facebook ads, fair enough. But if you don't, then try to boost engagement by posting live videos or joining groups regularly. This will not only drive the social reach of your business but also will give the brand image credibility.
2. YouTube
Total users – 2.291 billion
Do you have any idea of how many videos are watched every day on YouTube? The number is "UNCOUNTABLE," but as per estimation, it's more than a billion. You can upload videos related to your business to interact with your target audiences in an engaging manner. This platform is a sort of one-stop destination in terms of audio-visual content. Product reviews instructional content perform remarkably well on YouTube.
Apart from being one of the largest social media sites, YouTube is one of the largest search engines. In addition to uploading relevant videos, you have to consider SEO best practices when it comes to YouTube.
3. Instagram
Total users – 1.074 billion
Instagram is a craze to Gen Z. It's one of the latest social network platforms out there with a large section of users below 25. As a result, for the brands and companies that target the young population, Instagram is the ideal tool for social promotion. In my opinion, the best feature of Instagram is Stories and IGTV videos.
Start uploading short reels of your services/products, happy clients' feedback, or your business sneak-peaks on stories. In this way, you will boost the trust of your customers in your brand. Furthermore, you can link your Facebook and Twitter accounts with Instagram so that the same content is shared across all the platforms.
4. Twitter
Total users – 353 million
Twitter undoubtedly gives a steady flow of factual information and new content from all over the Internet. With millions of highly engaged users every month, Twitter collaborates with several big brands to keep the customers updated. Nevertheless, Twitter as a social platform may not be as broad and as opportunistic as Facebook. But it's definitely one of the most accessible social networks on the globe.
One of the greatest disadvantages of Twitter is that it limits the users to messages less than 280 characters. This means your content and brand message has to be catchy and informative, at the same time, which is actually challenging. Although, if you do it correctly, your brand will come under the attention of a broader audience group.
5. LinkedIn
Total users – 350 million
If you talk about professionalism, LinkedIn is the winner amongst all other social networks. It's a blooming community of business owners and workers who connect and share on a professional level.
LinkedIn is basically much more formal than many other social media platforms. As a result, most of its users engage more with B2B content in comparison to B2C. This refers to the fact that companies who look for businesses as clients will gain more success on LinkedIn. If you manage to make your brand message reach them, your sales will spike up rapidly.
The Final Takeaway
Social media platforms are the best places to execute the 5 P's of marketing strategy. The above social sites we have mentioned will give your brand a new edge if you use them efficiently. Wanna share your valuable opinions with us? Don't forget to drop them in the comment section below. We are eagerly waiting to hear you out.
Author Bio:
Emily Bryant is a professional content writer. She completed her graduation in Psychology from the University of Montreal, Canada. She is very passionate about writing in many journals and magazines. She is the owner and co-founder of Follow The Fashion. She is also associated with many authority blog sites such as Tech Net Deals, Tech Trends Pro, Online Marketing Tools, WP Blogger Tips and Online Health Media.
Summary
Article Name
Top 5 Social Media Platforms To Promote Your Business Online
Description
Top 5 social media platforms to promote your business online.1. Facebook, 2. YouTube 3. Instagram, 4. Twitter, 5. LinkedIn. These are the best social media sites for….
Author
Publisher Name
Publisher Logo