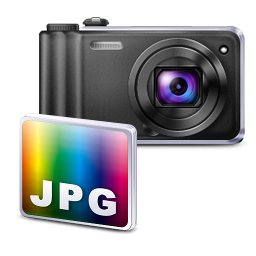 Convert NEF and More RAW Photos to JPEG and PNG with Quick Image Resize Functions
RAW photos come with a lot of benefits for those who can take advantage of them: the added editing headroom can change a regular photo into a great one in the right hands, but it's equally easy to over-edit a photo and make that look worse than the original.
However, not everybody wants to immerse in the joy of RAW editing, and if you have got any such photos lying around, you will know that they are almost impossible to share: the file size of RAW photos takes up a lot of space, and RAW photos are always supposed to be converted after editing. NEF to JPG Converter does exactly what you want: it converts your RAW photos into a more common and easily shareable computer image format in a flash.
NEF To JPG Converter is a new freeware program NEF To JPG Converter V1.0, which is a handy NEF photo conversion tool that converts NEF (Nikon Digital SLR Camera Raw Image File) to JPEG images in bulk smoothly. Besides the NEF format, it can also convert HEIC/HEIF, HDR, DNG, NRW, ORF, RW2, RAF, CR2 and more RAW image formats to regular image formats such as JPG, PNG, GIF, TIF and BMP.
NEF To JPG Converter also allows people to resize the photo width and height. Simply change the "Photo Resize" option from "NO" to "YES" and type the width value in the "Width" box, and then the converted photo would automatically fit the width. There also a small option enables users to change the JPEG compressing quality, so they can easily adjust the output JPEG file size.
NEF To JPG Converter is quite an easy-to-use application: the installation is very cut-and-dry, so users will be able to make this app run on their computer without any fuss. After that, they can boot it up and start to convert their NEF and RAW photos with ease. This handy tool enables for drag and drop, which gets adding your stuff more convenient. RAW photos of any format are welcome here: HEIC/HEIF, HDR, DNG, NRW, ORF, RW2, RAF, CR2, RW, NEF, PEF and more formats all worked fine.
The output image format can be changed to fit users' needs: the most popular JPG and PNG formats are available, but users also have the option to change their shots into TIF, GIF, and BMP images. Converting will significantly reduce the file size of the RAW photo, and users can tweak that further by adjusting the Compressing Quality value: 85 is the default, and it strikes a balance between visual fidelity and file size.
An Image Resizing function is also available, whereby users can alter the width of output images. All in all, everything is self-explanatory in this application.
NEF To JPG Converter Features and Benefits
– Batch Convert NEF to JPG Format
– Support HEIC/HEIF, HDR, DNG, NRW, ORF, RW2, RAF, CR2,RW, PEF and more RAW formats to JPG Conversion
– Output to JPG, GIF, PNG, BMP, TIFF formats
– Alter output image size
– Adjust JPEG compressing quality
– 100% Free and Clean
– Only 6.2 MB
– Portable ZIP version is available
Homepage:
https://www.pdfzilla.com/neftojpgconverter.html
Summary
Article Name
Convert NEF and More RAW Photos to JPEG and PNG with Quick Image Resize Functions
Description
NEF To JPG Converter is a freeware program converts NEF and more RAW images to JPG and PNG formats in bulk.
Author
Publisher Name
Publisher Logo