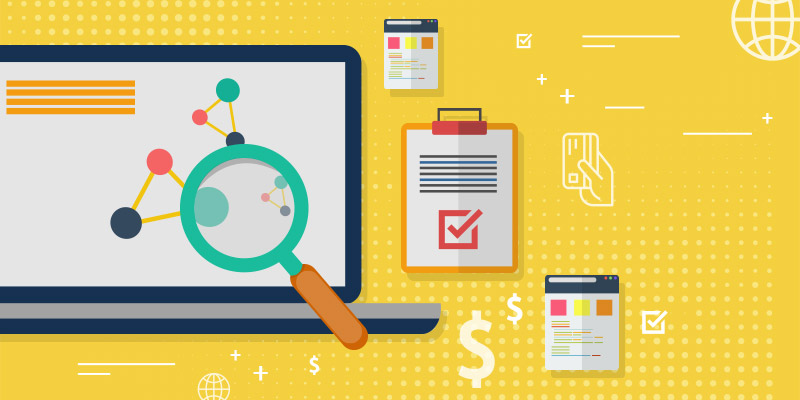 4 Easy Ways to Maintain and Improve Your Website
Your website is the primary platform you can use to attract potential clients and retain the existing ones. It represents your brand to the online market, which is why maintaining it at high standards and up to date matters. If you neglect your website, you significantly affect your business more than you can imagine.
Today, most people will consult the internet when seeking more information about a particular business, brand, or product. You need to nurture your website to capture and retain the attention of any visitor. Remember, it is your powerful online marketing tool. It's imperative to improve your website and monitor servers at all times.
Continue reading to learn more about what you can do to improve your website.
Use a Good Website Builder
You need to design your website to monitor servers without strain. You can opt for an online web builder or offline. A website builder enables designing a website without coding experience. With an online builder, you can create and make changes to your website directly on the business server since it is web-based. Offline website builder involves downloading software to create the website on your computer.
Regular maintenance is crucial for the success of your website. You need a good website builder that allows you to monitor servers properly. The drag-and-drop feature of a website builder will allow you to make changes and updates on your website whenever it is necessary. It will enable you to edit your website anytime from any computer with an internet connection.
Choosing a perfect website builder for your business should not be a hustle. First, consider your company's needs and priorities. Consider the web design knowledge and expertise and choose a builder that is easy to use. Do you require an online store? Ecommerce companies require to use the top eCommerce website builders for significant shopping functionality. For example, you need a shopping cart on your website. The media you include in your websites, such as photo galleries and videos, will also determine the web builder you choose. A good website builder will evaluate the effectiveness of your website as a marketing tool.
Use a Website Monitor
Web monitoring is essential for several reasons. A good website monitor can help you monitor and boost your website's performance significantly. The performance of your website is entirely under your control, from creation to optimizing content. Having a smart app will enable you to monitor servers in real-time. It ensures that the website is running, up to date and visitors can access and utilize it as you would like.
First, it improves the website performance by obtaining overtime data using monitoring systems. It also checks for conversion rates. It is vital to detect and fix any malfunctioning website to ensure it loads faster and is timely. Each visitor on your website could become a customer. So, you would be wasting money if visitors leave your website due to a slow response.
There are various features you should look for in a good website monitor. The intelligent report function will help you check apps, servers, and site status and obtain an HTML report. Essential notifiers like email, action calendar, sound, speech, among others. A good website monitor also has a full preview to enable you to instantly examine necessary resources via the preview pane without exiting the program. Intelligent filters will allow you to track websites and check for updates.
There it is, a good website monitor is all you need to monitor servers for the best outcome for your website, and more importantly, your company.
Focus on SEO
You can witness the success of your website ranking if you concentrate on your search engine optimization (SEO). Check out ways you can boost your SEO ranking.
Your page loading speed has a significant impact on your SEO. Google can easily detect any slow-loading websites, which might affect the SEO ranking. Visitors' interactions with your web page will also depend on speed. Internet users are not patient enough to sit and wait for a slow-loading site.
Pictures and images are a significant component of your website, but you have to optimize them correctly to boost your SEO ranking. Huge images will affect the loading speed of your page; compress to optimize them. Images can also help to sneak in keywords if you name them accordingly.
For example, you can use keywords in your image description and image titles.
Infographics can mean a considerable SEO punch. Great content and design will give your infographics more command of SEO ranking. You can grab extra ranking power by combining your infographics with long post content, which Google cannot do for you.
Ensure the Readability of Your Site
Consider your readers when updating content for your website. Avoid using ambiguous and extensive vocabularies that readers will struggle to understand the meaning. Please use a language the audience understands, and readers will visit your site and stay longer.
Update Your Content Regularly
Updating content on your site does not have to be a nightmare as there are many ways to do that. First, you can pay a freelance writer to share consistent articles so you do not write yourself. The most recent uploads will always appear at the top of the search bar, meaning you have a higher chance of readers visiting your website if you regularly update your content.
For website adjustments, consider a web design company to maintain your site looking new and pleasant to your audience. Regular content update has several benefits on your website.
The search engine aims at providing the searcher with the most relevant answers to their questions and products that will solve their problems. Updating your web content proves to Google that you have command in your particular industry.
Promotes Customer Loyalty
You need to ensure that you can serve something new to your returning consumers. You update content all the time to maintain your brand loyalty without boring your existing customers. You will intrigue more readers and draw them back to your website to see your next thoughts.
A Final Thought
Your website speaks volumes about your business. You have to keep it clean and up to date at all times. These simple tips like using a website monitor and focusing your efforts on effective SEO  will keep traffic coming to your website and allow your business to keep growing.
Summary
Article Name
4 Easy Ways to Maintain and Improve Your Website
Description
These simple tips like using a website monitor and focusing your efforts on effective SEO  will keep traffic coming to your website and allow your business to keep growing.
Author
Publisher Name
Publisher Logo