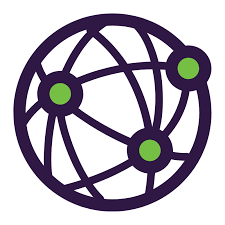 5 BEST Content Delivery Network to speed up your website
Disclosure: This page uses affiliate links.When you click an affliate link,we get a small compensation at no cost to you.Thanks for your support!Learn more
Read Time:
5 Minute, 6 Second
Have you recently noticed your website slowing down? Videos continually buffering? Are there stretches of downtime? then its time to consider choosing a content delivery network (CDN) to keep your content streaming across the internet. Most large websites, even small ones who are looking to grow, need a CDN to ensure fast and reliable content delivery.
CDN provides a system of distributed servers delivers website content to your users; it considers geographic locations as well as the origin of the website host itself to deliver content in the fastest, most reliable way possible. CDNs have infrastructure to support content delivery worldwide and have whole teams dedicated to managing both predictable and unpredictable crises, like spikes in traffic.
Client requests logo.png on images.mydomain.com
The DNS system finds the CNAME and redirects the request to the CDN
If logo.png is not found or expired in the CDN, it is requested from the Origin Server and put in the CDN
The CDN responds to the Client request with the file logo.png
During the time the file logo.png is in the CDN, step 3 is skipped from the request flow and the response will be significantly faster.
Choosing the right CDN for your business is most complicated & its also important step, here we look at some of the BEST Content Delivery Network & also some tips in choosing the best one.
MaxCDN's Edge locations are strategically placed in areas of high demand, accelerated by Anycast routing and 100% SSD servers. MaxCDN is a global network with SSD-loaded servers optimized for speed and the ability to create custom rules so you can determine how your CDN will run. Using MaxCDN's control panel network can be instantly provisioned and purge content, generate usage reports, and change how content is cached on each location.
Key Features :
Purge and provision content, integrate SSL, and generate reports – all right now.
Find out the who, what, why, and how of your content with raw logs and realtime reporting.
Create secure tokens and enable two-step authentication to secure your account.
Control how your content behaves on every MaxCDN edge server with EdgeRules.
Protect your origin server from request overload with this mid-tier caching layer.
Integrate users, zones, and other resources into your applications with REST API.
Secure your traffic directly from the edge with custom or shared SSL options.
Pricing : Starting at $9/month
Cloudflare has designed its CDN without the legacy of the last 15 years. Proprietary technology was built to continuously adapt and integrate emerging technologies to meet future needs of everyone's Internet properties. Cloudflare has exclusively used SSDs from the beginning to significantly reduce power consumption while increasing read performance.
[amazon_link asins='1119249872,0387243569,1439835888,3540778861,3642191452,1118875109,1461438306′ template='ProductCarousel' store='221281-21′ marketplace='IN' link_id='0498fb00-04bb-11e8-ac66-3338e61ba22c']
Cloudflare deploys smaller footprints in more locations. This allows us to take advantage of innovative deployment, power, and cooling strategies. As a result, Cloudflare have been able to optimize the processing of high volumes of traffic through network.
Pricing : Free to $200/month
Incapsula CDN is a global network that uses intelligent caching and cache control options, as well as high-speed storage and optimization tools to improve your website performance while lowering bandwidth costs.
Key Features :
Dynamic caching technology based on machine learning
Reliable, self-healing mesh network topology
Extensive cache control options
Peered, Tier 1 transit system for optimal coverage
Instant cache purge and cache rule propagation
Security and bot management features
Pricing : Free to $299/month
Edgecast CDN is 20 Tbps-capacity-strong with 95+ nodes all over the world, and interconnected with over 3,000 carriers and ISPs.
Key Features :
Static caching and dynamic content acceleration with fast TLS connection, in addition to industry-leading Anycast DNS over a PCI-DSS compliant network
Security features, such as DDoS mitigation, Web Application Firewall (WAF), origin cloaking, token authentication, and DNSSEC
Optimized delivery for video streaming and mobile devices
Granular control with our self-service portal, APIs, and Rules Engine
Rich reporting capabilities for total visibility
Global scalability with massive capacity
Round-the-clock, front-line engineers and additional professional support from subject-matter experts in web performance and security
Pricing : Upon request
Cachefly CDN uses TCP Anycast technology that delivers customer content from the Internet's major peering locations, providing a significant performance increase. It provides users with an abundance of unique features and options, including our 100% Service Level Agreement, real-time traffic reporting, and instantaneous setup.
CacheFly's global content delivery network puts web assets closer to the end-users, on incredibly fast connections, resulting in dramatic improvements in page load times. In addition, image optimization service reduces bandwidth and load time by an average of 57%. By reducing demand on origin, CacheFly's CDN provide consistent performance to customers even during surges.
Pricing : Upon request
Besides above list of CDN's,you could also consider CDN's like Amazon CloudFront,Google App Engine,Akamai etc.,
Key considerations while choosing CDN :
CDN considerations are purely based on your needs,If you have commerce website and looking to make checkout secure and fast, you'll have different needs than a website delivering live streaming video. You should also consider whether you're targeting a regional or a global audience and if you might expand in the future.
Here are few considerations that might help you to choose best CDN.
Speed and reliability : Check for Response time, latency and throughput etc.,
Support for Caching/Cache Control and dynamic content acceleration
Check if CDN supports Security features such as DDoS mitigation, Web Application Firewall (WAF), origin cloaking, token authentication, and DNSSEC etc.,
Support options
Self Service portal & Analytics
Like this post? Don't forget to share it!
Summary
Article Name
5 BEST Content Delivery Network to speed up your website
Description
Choosing the right CDN for your business is most complicated & its also important step, here we look at some of the BEST Content Delivery Network & also some tips in choosing the best one.
Author