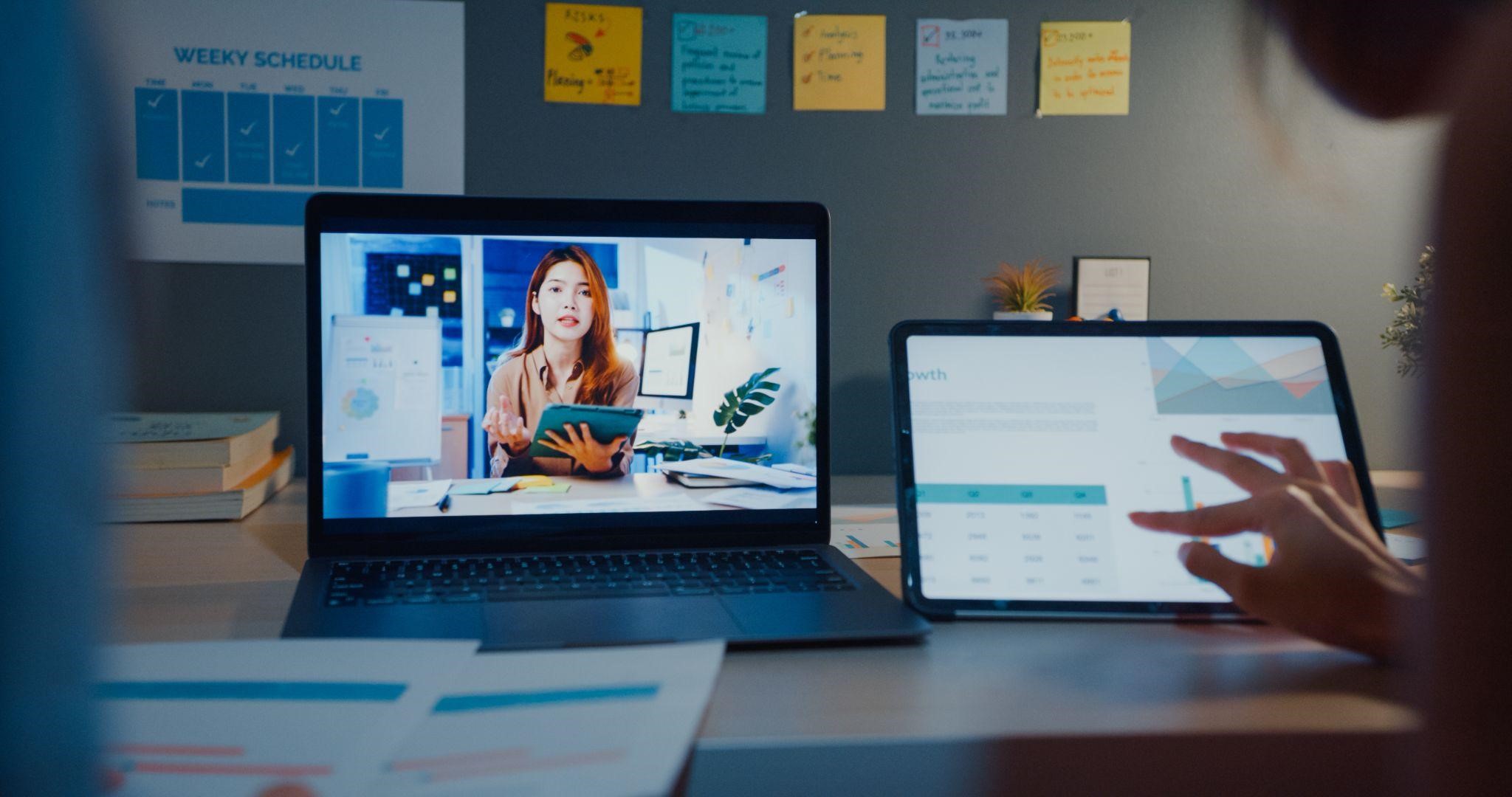 How To Develop SaaS LMS To Ensure Effective E-learning
A learning management system (LMS) is a software application that manages educational courses, training programmes, or learning and development programmes through administration, documentation, tracking, reporting, automation, and delivery. Although it was designed to improve e-learning, LMS is currently used by top corporations due to the numerous benefits it provides. The primary benefit of implementing this technology in a firm is that it enhances employee training, making onboarding and team building more effective and efficient.
An LMS makes things lot easier for your employee's learner, especially if he or she is a newcomer who knows nothing about your company's operations, products, or services. The LMS market is expected to reach $15.72 billion by 2021, according to Capterra. It demonstrates that more businesses are utilizing this software for efficient learning solutions. The following are some more reasons to use an LMS:
Learning Management System Development: Core Features
What are the key characteristics of an LMS that any learning system should have? When you decide to create a learning management system, make sure to incorporate the features listed below when you begin your LMS creation quest.
Course Builder
The capacity to build courses that will be used to train people in your firm is the most significant aspect of an LMS. It should be able to generate a variety of courses, ranging from themes to quizzes for testing learners.
Content Management
Content is vital for the development of a learning management system, just as it is for the development of a website or application. When you construct your own LMS, the content management tool should allow you to develop content for staff training.
Skills Assessment, Testing
Aside from the course builder, an LMS should have a tool for managing and assessing the abilities that learners develop during training. It is critical to analyze skills in order to determine whether or not training is adequate. Quizzes and assignments can be used to assess skills.
Achievements, Statistics, Surveys
A well-designed LMS should allow you to track the development of your learners. This contains how many quizzes were taken, how long it took to complete a quiz, and how many assignments were done. To encourage continuing usage of the LMS, you may even offer rewards depending on an employee's successes.
Mobile support
When developing a learning management system, ensure that it is available on a variety of devices. The idea is to enable LMS access throughout the day. Because most people use mobile devices more than computers, having an LMS that works on mobile devices is essential. The mobile version also allows individuals to take courses when it is most convenient for them.
Security
Your LMS's security should not be disregarded. It is critical to ensure that only authorized individuals may change or remove courses from your learning site. Security also stops you from losing corporate data and revealing employees' confidential information.
When it comes to LMS software, the market provides a plethora of possibilities. However, very few of them contain all of the capabilities that an LMS programme should have. Furthermore, if you want a "one-stop shop" solution, it is preferable to design your own learning management system by working with a team of developers who know how to do it.
Development Process and Learning Management System
Now that you know what to look for in a learning management system, the steps following will show you how to create one.
Choose a platform
The platform you employ to build a learning management system can be a ready-made SaaS tool, a WordPress-based solution, or a solution built from scratch. The platform you select will be determined by how much money you are willing to pay and your level of comfort dealing with various systems.
Create Courses and Assign Your Departments To Each
After you've decided on a platform, you may begin developing content for your LMS, including courses, timetables, and material for each topic. This phase is important because you have to generate relevant and valuable information that will aid employees in their learning. Assign certain courses to a department within your organization. Assignments, self-paced modules, attendance, and a testing module should all be included in each course
Add Testing Modules and Statistical Tools.
Including exams allows you to assess pupils' knowledge. You can also determine whether the content you are delivering is beneficial depending on an employee's test score. Surveys and polls are an alternative to exams.
Statistical tools will help you to keep track of all the activities in which your students are involved. These also show how far an employee has progressed through a course, the number of courses completed, and the amount of time it takes to complete quizzes. Statistical tools can help you determine the effectiveness of your LMS by providing statistics. Then you can make improvements to increase member participation in the courses while eliminating the ones that aren't working.
Make It All Mobile Friendly
A quiz/test/exam is the most effective approach to assess a student's/ability. employee's With an LMS, you can review any student's answers while he or she is taking the test and give him or her a notice or some pointers on how to improve. You can also discuss the student's approach with him. When he or she has completed the test, assign a grade based on their responses. Most LMSs allow you to immediately notify students of their outcomes. In some circumstances, after each answer, the student is informed that his or her answer is correct, thus they do not need to wait for the result. There are numerous ways in which you might enhance your online learning platform.
Test It
You can put your learning management system to the test once you've completed building it. You can go over all of a product's features and fix any defects by testing it before releasing it.
Final Check
When you've finished adding courses and inviting users/students, it's necessary to double-check that everything is operating as expected. If there are no mistakes and everything works properly, you have completed the creation of an LMS. It is now time to use it to its maximum capacity in order to recoup your investment.
Summing Things Up
An LMS is critical for your organization since it allows you to teach personnel in a simple and effective manner and help an individual to develop, manage and sell courses online.  This will make training more efficient, which will increase worker productivity. Choose a bespoke development solution to assist you in designing a system that works for your company. Contact Trust Sourcing today to discover more about custom development options for an LMS and to receive the best services!
Summary
Article Name
How To Develop SaaS LMS To Ensure Effective E-learning
Description
An LMS is critical for your organization since it allows you to teach personnel in a simple and effective manner and help an individual to develop, manage and sell courses online.
Author
Publisher Name
Publisher Logo