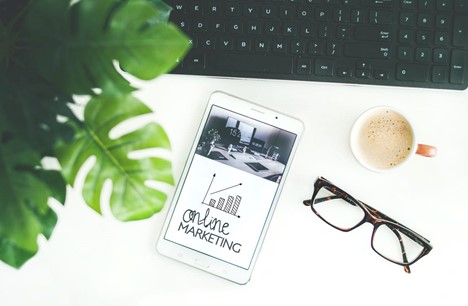 Five Signs Your Digital Marketing Plan Is Falling Apart
Gone are the days when physical advertisements were the sole mode of promoting businesses, products, and services. With the advent of modern technology, digital means of promoting your product and services have become common. The internet has opened gateways for businesses to effectively connect with their audience through online channels and digital marketing plans. Since it requires little effort while being highly profitable, many corporations have shifted towards online means of promotion.
Unfortunately, not every digital marketing strategy succeeds in bringing in results. While some prove to be highly effective, others might fail due to several reasons. It can be very annoying, but there are moments to notice when a strategy is most likely to diminish returns on investment. Here are a few signs that you should look out for if your marketing plan is losing its spark.
Ineffective backlinks
Backlinks are one of the best ways to keep your audience interested in your products and services. These inbound links act as a doorway from the page of one website to another. The higher the number of quality backlinks on a page, the higher will be its search engine ranking.
Backlinks play a crucial role in any digital marketing campaign. They act as votes of confidence from numerous websites that tell the search engine about a page's credibility and usefulness.
But if your digital marketing strategy is falling apart, it may be due to ineffective use of backlinking. Remember that it's not just the number of backlinks on a page. Instead, it also depends on their quality. A backlink from an authoritative website will be more valuable than any random website. To determine whether you have quality backlinks embedded in your website, a backlink checker can be a handy tool. Backlink checkers are tailormade to help you scrutinize your backlink profile. They allow you to manage your backlinks and give you a clearer idea about the digital content your audience loves.
Incompatible promotion
We often hear that consistency is key to success. All flourishing digital marketing campaigns rely on consistent efforts of generating and publishing new digital content. If you fail to maintain a regular advertising schedule, chances are that your target audience will not grow. Fewer people will get to know about your product and services. Hence, the profit generated would be lower. Ultimately, it will lead to reduced traffic and a decrease in lead generation.
To tackle inconsistent promotions, you need to devise a well-thought plan that includes routine publishing schedules. Publishing new and engaging digital content regularly for the right target audience can help you catch their attention. It will not only attract more eyes but also help you increase your customer base.
Fewer organic interactions
Most digital marketing campaigns start with a boom. People get excited about them as they share and comment on your posts quite frequently. But over time, the feedback you get from your audience starts to decrease. Fewer people will actively participate, which can be demotivating for any business. In worse cases, you may just lose the overall effectiveness of your campaign. Some of the significant factors contributing to such marketing plan failures include boring content, irrelevant posts, and lack of trust.
It is essential to ensure that you and your target audience are on the same page. Your content should provide entertainment and meaning to your audience. At the same time, it should also resonate with your offers. Publishing content that doesn't back your offerings may have negative consequences. Besides, regular posting may help you increase interaction with your audience in the long run.
Not having many followers
The success of any social media campaign directly corresponds to the number of its followers. A healthy campaign will almost always have a vast customer base. It is also an indication that your marketing strategy is on the right path. With the right strategy in place, you'll witness a consistent increase in the number of your followers over time. You will be able to attract a relevant audience that is active and willing to do business with you. But if your following has hit a plateau, there is a chance that your digital marketing plan is at fault.
A significant factor affecting your follower count is the publishing of irrelevant content. If you are posting content that doesn't resonate with what your business offers or what your customers are looking for, it can put you on the back foot. The message delivered to your audience will be vague and hard to interpret. Or even worse, you may just attract followers from the wrong audience.
However, there are a few ways in which you can combat your frozen following. You can consider developing a new digital marketing strategy or updating the existing one. You can also make amends to your plan that'd allow you to target a larger audience. You may look for a growth tool to get rapid success. If you are using Instagram to establish your business, then you may look for growth tools like Turbo Media. To find if it is a legit tool you may read the reviews about Turbo Media.
Minimal response from the audience
Your digital marketing content is one of the best ways you can communicate and get feedback from your audience. Whether it's your blog posts or promotion messages, your digital content is priceless. But if you are not getting any response from your audience, then your content is pretty much useless. Be mindful that your audience's reaction is vital if the campaign is meant for the long run. If the response is not living up to your expectations, it's time to make a few changes.
For starters, you can try and enhance your page's search engine optimization. A few quality backlinks can bolster your page's standing on the search engine's rankings. Secondly, you can find several other means to promote or advertise your content, such as social media. Making your titles more enticing can also play a massive role in attracting your viewers' attention. Lastly, adding your content to sharing sites such as YouTube can give you a kickstart. Make your content more appealing and unique so that you can draw a positive response from the audience.
Conclusion
Digital marketing promises a huge payoff if it's set in the right direction. Although it can be quite a challenge if you are just starting, the rewards can be sweet. With so many external factors involved, it is pretty hard to predict a successful digital marketing plan. But a sound digital marketing strategy will always have room for amends and changes continuously. If you have already set foot in the digital marketing world, keep an eye on these signs. Your digital marketing campaign may need a few more changes that can help you save the day.
Summary
Article Name
Five Signs Your Digital Marketing Plan Is Falling Apart
Description
Unfortunately, not every digital marketing strategy succeeds in bringing in results. While some prove to be highly effective, others might fail due to several reasons.
Author
Publisher Name
Publisher Logo