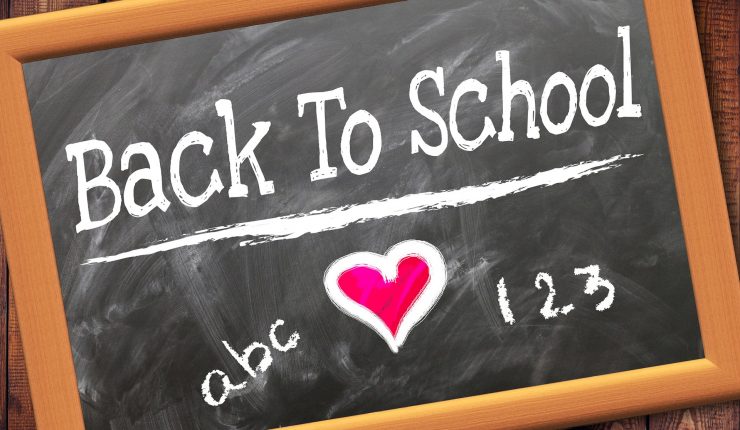 Most Popular courses of 2019
We have already looked at Most Popular courses of 2018, here we take look at most popular courses of 2019 that will supercharge your career and expand your knowledge.
Check them out, and start enrolling today!
Machine learning is the science of getting computers to act without being explicitly programmed. In the past decade, machine learning has given us self-driving cars, practical speech recognition, effective web search, and a vastly improved understanding of the human genome. Machine learning is so pervasive today that you probably use it dozens of times a day without knowing it. Many researchers also think it is the best way to make progress towards human-level AI.
In this class, you will learn about the most effective machine learning techniques, and gain practice implementing them and getting them to work for yourself. More importantly, you'll learn about not only the theoretical underpinnings of learning, but also gain the practical know-how needed to quickly and powerfully apply these techniques to new problems. Finally, you'll learn about some of Silicon Valley's best practices in innovation as it pertains to machine learning and AI.
This course provides a broad introduction to machine learning, datamining, and statistical pattern recognition. Topics include: (i) Supervised learning (parametric/non-parametric algorithms, support vector machines, kernels, neural networks). (ii) Unsupervised learning (clustering, dimensionality reduction, recommender systems, deep learning). (iii) Best practices in machine learning (bias/variance theory; innovation process in machine learning and AI). The course will also draw from numerous case studies and applications, so that you'll also learn how to apply learning algorithms to building smart robots (perception, control), text understanding (web search, anti-spam), computer vision, medical informatics, audio, database mining, and other areas.
This course gives you easy access to the invaluable learning techniques used by experts in art, music, literature, math, science, sports, and many other disciplines. We'll learn about the how the brain uses two very different learning modes and how it encapsulates ("chunks") information. We'll also cover illusions of learning, memory techniques, dealing with procrastination, and best practices shown by research to be most effective in helping you master tough subjects.
Using these approaches, no matter what your skill levels in topics you would like to master, you can change your thinking and change your life. If you're already an expert, this peep under the mental hood will give you ideas for: turbocharging successful learning, including counter-intuitive test-taking tips and insights that will help you make the best use of your time on homework and problem sets. If you're struggling, you'll see a structured treasure trove of practical techniques that walk you through what you need to do to get on track. If you've ever wanted to become better at anything, this course will help serve as your guide.
This course can be taken independent of, concurrent with, or prior to, its companion course, Mindshift. (Learning How to Learn is more learning focused, and Mindshift is more career focused.)
This course aims to teach everyone the basics of programming computers using Python. We cover the basics of how one constructs a program from a series of simple instructions in Python. The course has no pre-requisites and avoids all but the simplest mathematics. Anyone with moderate computer experience should be able to master the materials in this course.
In the course, you'll learn about and practice the four steps to a successful negotiation: (1) Prepare: Plan Your Negotiation Strategy (2) Negotiate: Use Key Tactics for Success (3) Close: Create a Contract (4) Perform and Evaluate: The End Game
To successfully complete this course and improve your ability to negotiate, you'll need to do the following:
(1) Watch the short videos (ranging from 5 to 20 minutes). The videos are interactive and they include questions to test your understanding of negotiation strategy and skills. You can speed up or slow down videos to match your preferred pace for listening. Depending on your schedule, you can watch the videos over a few weeks or you can binge watch them. A learner who binge-watched the course concluded that "It's as good as Breaking Bad." Another learner compared the course to "House of Cards." Both shows contain interesting examples of complex negotiations!
(2) Test your negotiation skills by completing the negotiation in Module 6. You can negotiate with a local friend or use Discussions to find a partner from another part of the world. Your negotiation partner will give you feedback on your negotiation skills. To assist you with your negotiations, I have developed several free negotiating planning tools that are related to the course. These tools and a free app are available at http://negotiationplanner.com/
(3) Take the final exam. To successfully complete the course, you must answer 80% of the questions correctly. The exam is a Mastery Exam, which means that you can take it as many times as you want until you master the material.
This course is also available in Spanish and Portuguese. To join the fully translated Spanish version, visit this page: https://www.coursera.org/learn/negociacion/
Nowadays, there is an increasing number of people who are interested in Chinese culture and language. And it is useful to know about the language when coming to China for travel or business. This is an ABC Chinese course for beginners, including introduction of phonetics and daily expressions. After taking this class, learners can have a basic understanding of Chinese Mandarin and make basic conversations of daily living such as exchanging personal information, talking about daily arrangements and food, asking about price, introducing the city and the weather, telling your hobbies etc. Selected topics and situations come from real life scenarios and can be used for everyday communications. In addition to the dialogues, the selection of reading materials and practice activities will make the content as rich and varied as possible, in order to stimulate the learners' interests. This is an elementary course on Chinese speaking. The learners don't need to study Chinese characters, so it is easier to follow and complete this course.
If you want to break into cutting-edge AI, this course will help you do so. Deep learning engineers are highly sought after, and mastering deep learning will give you numerous new career opportunities. Deep learning is also a new "superpower" that will let you build AI systems that just weren't possible a few years ago.
In this course, you will learn the foundations of deep learning. When you finish this class, you will:
– Understand the major technology trends driving Deep Learning
– Be able to build, train and apply fully connected deep neural networks
– Know how to implement efficient (vectorized) neural networks
– Understand the key parameters in a neural network's architecture
This course also teaches you how Deep Learning actually works, rather than presenting only a cursory or surface-level description. So after completing it, you will be able to apply deep learning to a your own applications. If you are looking for a job in AI, after this course you will also be able to answer basic interview questions.
In this course you will learn how to program in R and how to use R for effective data analysis. You will learn how to install and configure software necessary for a statistical programming environment and describe generic programming language concepts as they are implemented in a high-level statistical language. The course covers practical issues in statistical computing which includes programming in R, reading data into R, accessing R packages, writing R functions, debugging, profiling R code, and organizing and commenting R code. Topics in statistical data analysis will provide working examples.
In this course you will engage in a series of challenges designed to increase your own happiness and build more productive habits. As preparation for these tasks, Professor Laurie Santos reveals misconceptions about happiness, annoying features of the mind that lead us to think the way we do, and the research that can help us change. You will ultimately be prepared to successfully incorporate a specific wellness activity into your life.
The first course in this specialization is a refresher on some tools needed for good writing. It will help prepare you for the other courses. You will need about 10 hours to complete this first course. Writing is a skill and to learn a skill well, you need to practice. In this course, you will watch short video lectures and then practice and discuss what you have learned. Make sure you take good notes and use the peer discussions to ask questions. Then you'll be able to remember the rules you learn in this course when you start writing essays in the next course.
After completing this course, you will be able to:
– identify the correct verb tenses to use
– use commas effectively – utilize several different sentence types
– write more effectively in English
This course is designed for non-native English speakers who are interested in advancing their careers in the global marketplace. In this course, you will learn about the job search, application, and interview process in the United States, while comparing and contrasting the same process in your home country. This course will also give you the opportunity to explore your global career path, while building your vocabulary and improving your language skills to achieve your professional goals. The first unit in this course will introduce the U.S. job application process and provide strategies for identifying the jobs that match your interests and skills. Unit 2 will take you through the steps necessary to produce a professional-looking resume. In unit 3, you will work to develop a clear and concise cover letter. The final unit of the course focuses on networking and interview skills.
# Useful Resources
Like this post? Don't forget to share it!
Summary
Article Name
Most Popular courses of 2019
Description
In this post,we take look at most popular courses of 2019 that will help boost your career and expand your knowledge. Check them out, and start enrolling today!
Author
Publisher Name
Publisher Logo