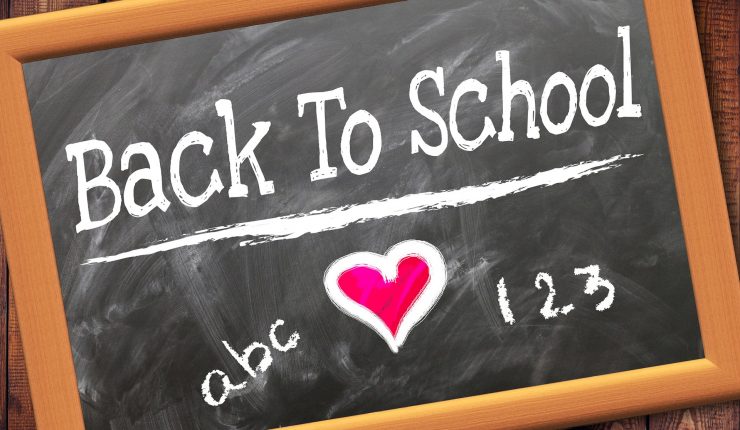 TOP 25 Udemy Machine Learning courses (Level – Intermediate)
Machine learning is the study of algorithms and mathematical models that computer systems use to progressively improve their performance on a specific task. Machine learning algorithms build a mathematical model of sample data, known as "training data", in order to make predictions or decisions without being explicitly programmed to perform the task.The types of machine learning algorithms differ in their approach, the type of data they input and output, and the type of task or problem that they are intended to solve.Supervised learning algorithms build a mathematical model of a set of data that contains both the inputs and the desired outputs.Unsupervised learning algorithms take a set of data that contains only inputs, and find structure in the data, like grouping or clustering of data points. The algorithms therefore learn from test data that has not been labeled, classified or categorized.
Ninety percent of all the world's data has been created in the last two years. Business around the world generate approximately 450 billion transactions a day. The amount of data collected by all organizations is approximately 2.5 exabytes a day. That number doubles every month.That means,there is always exponential need for Machine learning engineers to build, implement, and maintain machine learning systems,algorithms in technology products with focus on machine learning system reliability, performance, and scalability.
TAKE ACTION AND START ENROLLING TODAY! All of the below listed courses are running at discount of about 90%. And for any reason you are unhappy with the course, Udemy has a 30 day Money Back Refund Policy, So no questions asked and no Risk to you. You got nothing to lose.
Do check out earlier compilation on Data Science,Machine Learning and Artificial Intelligence courses.
The most in-depth course on recommendation systems with deep learning, machine learning, data science, and AI techniques
Created by Lazy Programmer Inc
Requirements:
For earlier sections, just know some basic arithmetic
For advanced sections, know calculus, linear algebra, and probability for a deeper understanding
Be proficient in Python and the Numpy stack (see my free course)
For the deep learning section, know the basics of using Keras
Ratings:
4.7 (251 ratings)
Computer Vision and Data Science and Machine Learning combined! In Theano and TensorFlow
In this course we are going to up the ante and look at the StreetView House Number (SVHN) dataset – which uses larger color images at various angles – so things are going to get tougher both computationally and in terms of the difficulty of the classification task. But we will show that convolutional neural networks, or CNNs, are capable of handling the challenge!
Created by Lazy Programmer Inc
Requirements:
Install Python, Numpy, Scipy, Matplotlib, Scikit Learn, Theano, and TensorFlow
Learn about backpropagation from Deep Learning in Python part 1
Learn about Theano and TensorFlow implementations of Neural Networks from Deep Learning part 2
Ratings:
4.6 (1,733 ratings)
Complete guide to artificial intelligence and machine learning, prep for deep reinforcement learning
Created by Lazy Programmer Inc.
Requirements:
Calculus
Probability
Markov Models
The Numpy Stack
Have experience with at least a few supervised machine learning methods
Gradient descent
Good object-oriented programming skills
Ratings:
4.5 (3,402 ratings)
Help people discover new products and content with deep learning, neural networks, and machine learning recommendations.
Recommender systems are complex; don't enroll in this course expecting a learn-to-code type of format. There's no recipe to follow on how to make a recommender system; you need to understand the different algorithms and how to choose when to apply each one for a given situation. We assume you already know how to code.
However, this course is very hands-on; you'll develop your own framework for evaluating and combining many different recommendation algorithms together, and you'll even build your own neural networks using Tensorflow to generate recommendations from real-world movie ratings from real people.
Created by Sundog Education by Frank Kane
Requirements:
A Windows, Mac, or Linux PC with at least 3GB of free disk space.
Some experience with a programming or scripting language (preferably Python)
Some computer science background, and an ability to understand new algorithms.
Ratings:
Learn to use Machine Learning, Spacy, NLTK, SciKit-Learn, Deep Learning, and more to conduct Natural Language Processing
This course is designed to be your complete online resource for learning how to use Natural Language Processing with the Python programming language.
In the course we will cover everything you need to learn in order to become a world class practitioner of NLP with Python.
We'll start off with the basics, learning how to open and work with text and PDF files with Python, as well as learning how to use regular expressions to search for custom patterns inside of text files.
Afterwards we will begin with the basics of Natural Language Processing, utilizing the Natural Language Toolkit library for Python, as well as the state of the art Spacy library for ultra fast tokenization, parsing, entity recognition, and lemmatization of text.
We'll understand fundamental NLP concepts such as stemming, lemmatization, stop words, phrase matching, tokenization and more!
Created by Jose Portilla
Requirements:
Understand general Python
Have permissions to install python packages onto computer
Internet connection
Ratings:
Summary
Article Name
TOP 25 Udemy Machine Learning courses (Level - Intermediate)
Description
In this post,we take look at TOP 25 Udemy Machine Learning Intermediate Level courses that will help boost your career and expand your knowledge.
Author
Publisher Name
Publisher Logo