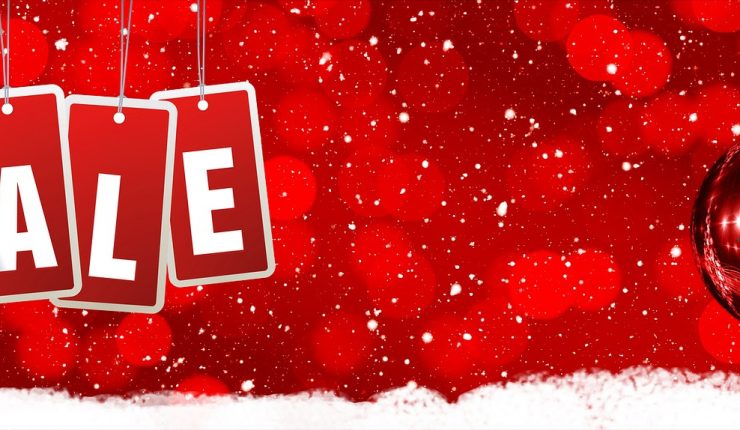 5 BEST Shopping hacks to save money
Its already year end & sale season is underway, here are the best shopping hacks that may help save some while shopping online.
#1.Use Incognito window or Clear your browser history before shopping
When using Incognito mode, your browser doesn't save your browsing history or information entered in forms. Cookies and site data are remembered while you're browsing but deleted when you close Incognito mode.
Since there is no browsing history/cookies, retailers can't show different prices to different customers depending on their location, interests, and browsing pattern, etc.,
#2.Use Chrome extensions to know about all coupon codes/price/offers applicable for a website automatically.
Honey extension with this extension you can automatically find and apply coupon codes when you shop online!
Click on the Honey button during checkout and Honey will automatically apply coupon codes to your shopping cart. Discover best time to buy with price history charts and alerts when your favorite products are on sale.
BuyHatke – With this extension, get the best price via comparison, graph, coupons & price drop alerts. Buyhatke helps you shop online and find the best prices.
Key features of Buyhatke :
See Price Graph: For every product in Flipkart or Amazon, you can see the item's price history for 3 months, Also see when it's the best time to buy.
See Popularity Graph: For every product in Flipkart or Amazon, you can see the item's popularity for 3 months, Will help you figure out if the product you are looking for is popular.
Compare prices: Get the best prices easily. No need to manually check every site for the lowest price.
Watch Price: Price too high? Watch Price for your favorite items and get an alert when the price drops via mail or push notifications on website and mobile(via app)
Automatic coupons: Just click on the auto coupon button at the checkout page and we'll apply the correct coupon automatically
Autobook products on flash sale: Well, Buyhatke is the website that started products in India. Currently, it works for all flash sales on Flipkart, Amazon, and MI.com website. Extension works for Redmi 4, Redmi Note 4, Redmi 4A, and Nokia 6 autobook. No need to run any manual script to book
Cricket Updates: Just subscribe for cricket updates and get live scores wherever you go and push notification (optional) for 4/6/W. Get Live Cricket score/scorecard on all the tabs and carry on your work
Flight Price Comparison: Extension also helps you to compare flight prices on the fly. It shows a comparison bar on top flight sites like MakeMyTrip (MMT), Yatra, Cleartrip, Akbartravels, Goibibo, Expedia, Paytm, etc and many more.
Works in Flipkart, Amazon, Snapdeal, Myntra, Jabong, Paytm and 70+ other sites
MakkhiChoose – With MakkhiChoose you can automatically compare prices and find the lowest price of a product while you are shopping online. MakkhiChoose lets you visit your favorite store as always, but now also lets you know if the smartphone, DSLR camera, or best-selling book you are buying is cheaper elsewhere. Yes, it is a clever little thing that allows you to save money and time without any hassles, without expecting you to visit multiple other websites.
Here is a video on how to save money while shopping online :
#3.Cashback websites, digital wallets, and price comparison websites to save more.
There are a number of cashback websites ex.CashKaro etc., out there, you can use those to get good deals.
PriceDekho aggregates the latest coupons and deals from more than 100 sellers to help users get the best offer. It has over 15 million products across categories like mobile phones, tablets, electronics, beauty products, apparel, footwear, books, games, and home decoratives.
#4.Add your wishlist to cart and leave it.
Your retailer would definitely reach out to you with special discounts and offers on those particular items to finish the purchase. In eCommerce terms, when a potential customer provides their contact information but doesn't complete the order, their cart is stored as an abandoned checkout.
To recover abandoned cart, the retailer would remained back. In a recent Reddit thread, several Redditors confirmed that receiving abandoned cart email reminders had a positive effect on their decision to purchase.
#5.Sign-up and refer-a-friend offers
This is going to be a simple trick, use multiple email ids to accumulate coupons and can be used for future purchases.
Like this post? Don't forget to share it!
Additional Resources :
Summary
Article Name
5 BEST Shopping hacks to save money
Description
Its already year end & sale season is underway,here are the best shopping hacks that may help save some while shopping online.
Author
Publisher Name
Publisher Logo