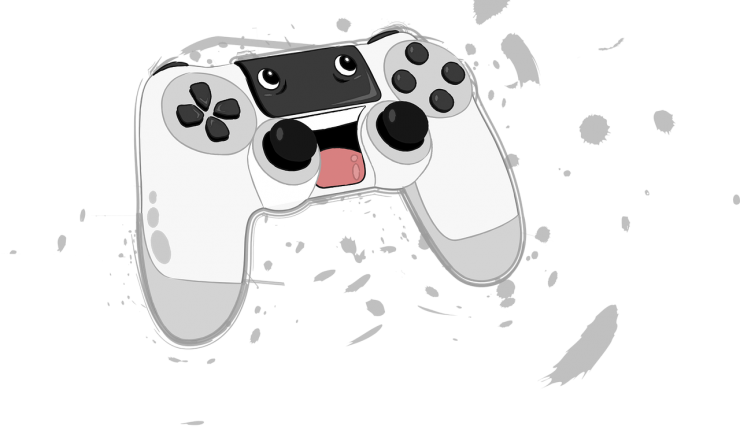 Whether you're a hardcore or casual gamer, you are aware that your in-game performance relies on your internet connection. In this post, we are going to look for the best router for gaming and we've come up with 6 different options for various budgets.
Although a hardwired Ethernet connection is the ideal option, it's not always possible for every user. Having the right networking hardware coupled with high-speed internet service, a modern graphics card, and high-end PC components can make a big difference in the speed and consistency of your gameplay.
General considerations while buying best router for gaming :
Input : Depending on the internet service provider you currently use the services of, there are several types of connection inputs that can be tethered to your router

RJ11 Telephone Line – These connections use the typical telephone line. Service providers who currently offer RJ11 internet connections include the Mahanagar Telephone Nigam Ltd. (MTNL), Bharat Sanchar Nigam Limited(BSNL), Reliance Broadband, Tata Broadband and Airtel.
USB – Routers with a USB port enable the connection of USB internet dongles and data cards. Some routers available today include USB ports that enable users to connect a data card/dongles
RJ45 Ethernet Cable – RJ45 connector is if you can connect your connector to your laptop/desktop in the LAN port and get internet access
SIM cards – To further boost internet connectivity, many routers today support SIM cards. This enables users to connect the router to a wireless 3G/4G network,offering faster internet speeds.

Router Bandwidth – It is measured by your connection to the router, the router's ability to handle and forward requests, and the outbound bandwidth provided to the router. Different routers sport different bandwidths, each of which is suitable for particular applications. While purchasing a router, make sure you pick one up with a suitable bandwidth.
Router Portability – Not all routers are portable. Those connected to wired internet connections are meant to be set up and left alone in one spot, while they transmit internet to your portable devices in the vicinity. Mobile routers are also available, enabling you to set up a wireless network everywhere you go!
Router Antenna – The router's antenna does have a big role to play in its usability. The better the antenna your router has, the better the signal you'll enjoy around your home or office-space. While some routers come with a single antenna, some come with a few more, enabling a wider signal range. Before buying a router, make sure you've decided on just how far away from the router you wish to use your wireless devices. If your living or office space is larger, get a dual-antenna router. For smaller homes and offices, a single antenna router is sufficient.If you're looking router for larger houses then you can must consider using Mesh networks.
Router Band – Routers are also classified as Single Band or Dual Band. Again, these have an effect on the speed of your internet connection. Single Band routers that operate on the 2.4 GHz band are the slowest and least expensive of the lot. Dual Band routers functioning on the 2.4 GHz band are also slower and less expensive. However, those operating at 5 GHz and connected to devices that 802.11N or 802.11AC compatible have the highest connection speeds and are expensive, compared to the rest. For best gaming experience at least 750 Mbps speed, dual band routers are highly recommended. Gaming routers come with special feature to prioritize gaming bandwidth. So that you can enjoy an uninterrupted game.
The best router for gaming have extra features that you won't find in a standard model. They have a more robust processor and the ability to prioritize gaming traffic over the network.These routers may also come with dual or tri-band networking, lots of extra ports so that you have multiple input options, better security and enhanced software.
Now that you know all you need to, it's time you pick out the very best router for gaming to suit your needs.
#1.

Linksys WRT1900AC Dual Band Smart Wi-Fi Wireless AC Router (2.4 + 5GHz)
Current Price : Rs.19,999.00 (Save Rs.3,500.00)
Key Features :
Wireless-AC, up to 4.3x faster than N technology: Simultaneous dual-band speed up to 600 Mbps (2.4 GHz) + 1300 Mbps (5 GHz) for media intensive applications

4 high-performance antennas: Engineered to enhance dual-band communication, four external, adjustable antennas ensure supreme Wi-Fi signal strength in multi‑level homes and small offices
Dual Core CPU: 1.2 GHz dual-core ARM-based. Powerful CPU promotes simultaneous high‑speed data processing allowing multiple users to simultaneously game online, stream movies, and transfer files without lagging.
Share content via an external storage device with ultra-fast data transfer speeds. USB 3.0 delivers enhanced performance over USB 2.0; eSATA delivers optimal data transfer speeds from external SATA drives and accommodates USB 2.0

Users can prioritize devices or websites, gain parental control over content, monitor network activity, turn Wi-Fi access on or off and create select password‑protected guest networks.

Network Map offers a visual map of the home network and lets users monitor network activity on devices
#2.

Asus N900 RT N66U Dual-Band Wireless Gigabit Router
Current Price : Rs.12,699.00 (Save -Rs.2,801.00)
Key Features :
Gigabit ethernet ports for the fastest, most reliable internet performance

Download master for wireless data storage and access to router-connected USB storage devices

Expanded wireless coverage with detachable high-powered antennas

File sharing, printer sharing, and 3G sharing via two multi-functional built-in USB ports

ASUSWRT dashboard UI for easy setup, signal monitoring, and network application control
#3.

Netgear R7000-100INS Nighthawk AC1900 Dual Band WiFi Gigabit Router
Current Price : Rs.11,999.00 (Save – Rs.8,201.00)
Key Features :
AC1900 Wi-Fi: 600+1300 Mbps Speed

First to market: 1GHz Dual Core Processor

Beam forming+ improves range & performance

High powered amplifiers & antennas to extend your Wi-Fi range

Advanced features for lag-free gaming
#4.

Netgear WNDR4500 N900 Dual Band Gigabit Wifi Router
Current Price : Rs.7,185.98
Key Features:
Faster WiFi-Up to 450+450 Mbps. Gigabit wired-Ideal for HD gaming & video

Simultaneous dual band 2.4GHz & 5GHz

Advanced QoS-Optimized for smooth HD streaming & gaming.

Five (5) 10/100/1000 (1 WAN and 4 LAN) Gigabit Ethernet ports with auto-sensing technology.

Two (2) USB 2.0 port. WiFi Protected Access (WPA/WPA2-PSK) and WEP, Double firewall protection (SPI and NAT firewall), Denial-of-service (DoS) attack prevention.
#5.

Netgear WNDR4300 N750 Wireless Dual Band Gigabit Router
Current Price : Rs.9,093.00 (Save – Rs.1,398.00)
Key Features :
Faster WiFi speed 300+450 upto 750 mbps

Improves WiFi range for medium to large homes

Wirelessly access and share USB hard drive and printer

IPv6 compatible future proof your network
#6.

TP-Link TL-WR1043ND 450Mbps Wireless N Gigabit Router (Blue) 2-pin
Current Price : Rs.3,760.00 (Save – Rs.439.00)
Key Features :
300Mbps wireless speed and gigabit Ethernet ports are ideal for multiple HD video streaming

Speed boost mode increases wireless speeds up to 450Mbps

Multi-functional USB 2.0 port – Easily share a printer locally and files and media with networked devices or remotely via FTP server

Wireless security encryption easily at a push of WPS button
Like this post? Don't forget to share it!
Summary
Article Name
Description
The best router for gaming have extra features that you won't find in a standard model. Here we take look at 6 different options for gameplay
Author