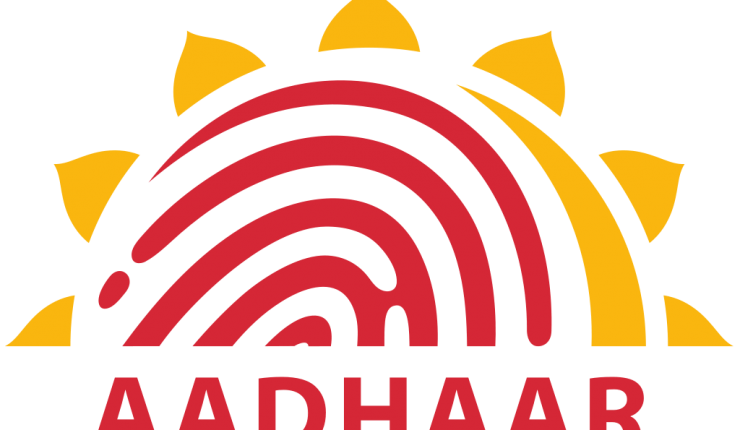 Complete list of items to be linked to Aadhaar,have you done it?
Here's a complete listing of items to be linked to Aadhaar. As you're aware, according to guidelines under the Prevention of Money-laundering (Maintenance of Records) Second Amendment Rules, 2017 notified in the Official Gazette on June 1st, 2017,  it is mandatory to update Aadhaar number before December 31, 2017.
If I have missed out on anything, please do let me know in the comments section.
Update: Deadline for linking Aadhaar with bank accounts, PAN extended to March 31
Items
How to Link
Bank Account
Linking with Aadhaar can be done in 3 ways,

Bank Branch
Online Banking
Mobile Banking application

Deadline : December 31, 2017 March 31,2018

Mobile Number
 If you have not linked your Aadhaar card to your mobile number yet, you will intimated to do so before

February 6, 2018

.

Deadline : Feb 2018

Mutual Funds
Based on schemes you have invested,you can link Aadhaar with respective fund houses.

FundsIndia also provides one step linking 

Registrars like CAMS & Karvy provide online facility to link your Aadhaar.

Visit CAMS online website, facility to link your Aadhaar is available under the investor services tab. You need to click on the option 'Link Your Aadhaar'.
On clicking, 'Link Your Aadhaar', you will be taken to a short form as below.Enter your email id, PAN, Aadhaar number, and mobile number.Once PAN is entered, the screen will be refresh to provide a list of mutual fund companies in which accounts have been opened. By default, 'All My Funds' is checked. Hence, your Aadhaar number will be linked to all the folios under the Mutual Funds mentioned.
After submitting above details, a One Time Password (OTP) will be generated and sent to the registered mobile number. Enter the OTP  and provide your consent to CAMS by selecting the check box.
On clicking 'Submit', you will taken to success message screen stating that your Aadhaar has been successfully linked to your mutual fund folios.

Step-by-step instructions here.

Deadline : December 31, 2017

PAN
If you've haven't done it yet,there are 4 ways to link your Aadhaar with PAN.

Step-by-step instructions here.

Deadline : December 31, 2017 March 31,2018

Employee Provident Fund (EPF) Account
There are 2 ways you can link your EPF account

Option #1

Login with your UAN and password
Under the 'Manage' tab, select 'KYC'
On the KYC tab you can update details of several identification proofs, including Aadhaar
Enter your Aadhaar number and name as per Aadhaar and click "Save'

Option #2

Enter UAN,Aadhaar & Mobile# registered with Aadhaar
Click 'Generate OTP'
Enter OTP received
Click on 'Submit' to link your EPF with Aadhaar

Deadline : December 31, 2017

Insurance policies
LIC: https://kyclink.licindia.in/UIDSeedingWebApp/

If you have trouble receiving OTP on the first link, you can send mandate form by post.

SBI Life Insurance: https://www.sbilife.co.in/en/aadhar-updation-form

ICICI Prudential Life Insurance: https://www.iciciprulife.com/services/update-your-aadhaar.html

Log in with your policy number and date of birth
Enter the confirmation code which gets sent on your registered mobile number/email id
In the Aadhaar tab, click on "edit" and enter your Aadhaar number and click on "Verify".
OTP will be sent to your mobile no. linked with Aadhaar.
Enter the OTP and on verification, click on "Save"
In case, OTP is not received on the mobile number due to authentication failure, you can click on "Skip" and "Save" to update your Aadhaar number in our records.

Max Life Insurance: https://www.maxlifeinsurance.com/customer-service/aadhaar-registration.aspx

Deadline : December 31, 2017

PPF, NSC
Aadhaar is made mandatory for new accounts or small savings schemes such as National Savings Certificate (NSC), PPF, and Kisan Vikas Patra (KVP). For existing accounts, linking can be done using form located here
Voter ID
Voters of every state can make use of the steps mentioned below. Following would be required :

Your Voter ID or EPIC ID 

UID (Aadhaar Number)
Mobile number registered with Aadhaar to receive OTP

Visit NVSP Service Portal and follow the steps below:

On the home page of NVSP service portal, click on Find your name by clicking the box "Search Your Name".
Type your name, the name of your relation, state, and the constituency. Click on 'Search' to view the details.
Verify your details, enter UID number and your name as in Aadhaar data.
Enter your mobile number and/email ID to get confirmation of registration via SMS and/email.

There is also option to link via SMS

ECILINK <EPIC_Number> <Aadhaar_Number>

Example – ECILINK ABC1234567 567891234567

You can also call to number 1950 between 10 a.m. to 5:00 p.m Provide them your aadhaar card and Voter ID Card details to complete the process.

No Deadline 

LPG Gas 
Link your Aadhaar with your gas agency irrespective of receiving subsidy or not, Aadhaar needs to be linked.
Wallet Account (ex.PayTM/Freecharge etc.,)
New RBI guidelines on pre-paid wallet instruments dated 11th Oct 2017 mandate all pre-paid wallet providers (like Paytm) to get Know Your Customer (KYC) done for their users.
Please note above Aadhaar linking process will only be successful if all the details such as Name, Date of Birth, Gender etc. match correctly. If there is a mismatch, the linking will not be successful. You will need to resolve the discrepancy and attempt back the linking process as described above.
To get Aadhaar details corrected, visit – https://uidai.gov.in/enrolment-update/aadhaar-enrolment/aadhaar-data-update.html
Like this post? Don't forget to share it!
Additional Resources :
Summary
Article Name
Complete list of items to be linked to Aadhaar,have you done it?
Description
Complete list of items to be linked to Aadhaar,have you done it?
Author
Publisher Name
Publisher Logo