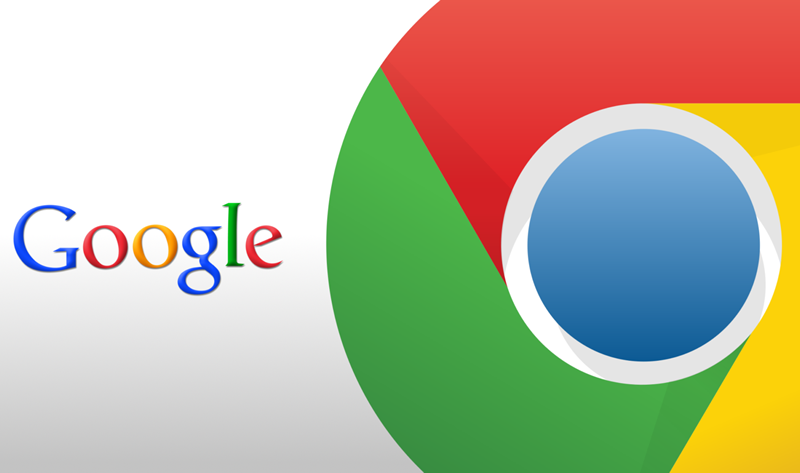 Internet News: The Advantages and Disadvantages of Google Chrome
Google Chrome is hands down the biggest web browser in the world with a market share of 64.06%. In fact, the first thing that comes to most people's minds when they hear "web browser" is Chrome. However, is Chrome worth the hype and popularity?
Saying Google Chrome is a popular browser isn't internet news, but what makes it better than all the other browsers? Is Chrome entirely perfect or does it have its fair share of downsides? Well, keep reading to find out.
Today, we'll be looking at everything you need to know about Google Chrome. This includes its history, what makes it so popular, and its drawbacks.
The History of Google Chrome
Google released Chrome way back on September 4th, 2008. Back then, there were only two website browsing giants, Internet Explorer, and Firefox. Safari was also in the picture but was less popular because it only worked for Apple devices.
Google created Chrome with the aim of extending browsing capabilities for web users by allowing compatibility with other applications. It also launched an open-source version of Chrome called Chromium making the source code available to the public.
Fast forward a few years later and Chrome is now a staple in households across the world, beating Internet Explorer from the top spot.  With so much to offer, and heavy funding, it's clear to see why this is so.
What Are the Advantages of Google Chrome?
There are plenty of reasons why Google Chrome enjoys massive popularity from across the spectrum. Here are a few advantages of Google Chrome.
It's Super Fast
The number one reason why Chrome is the most popular website browser is that it's super fast. Browsing the internet with Google Chrome is a breeze. You can open multiple tabs simultaneously and the web browser will still work like a charm.
When it comes to speed, Chrome easily edges out Firefox, Microsoft Edge, and Safari. Everyone wants websites to load faster so they can accomplish what they want to do in a flash. Few things are as frustrating as a web page that takes ages to load.
Chrome is a lot faster because it can translate between machine and JavaScript codes. This means websites will load faster and work much better on Google Chrome. The same goes for extensions and web-based apps on Chrome, which brings us to our next point.
Compatible With Plenty of Extensions and Web-Based Apps
Chrome is more than just a web browser, it's also an incredible productivity tool. You can download tons of apps and extensions to refine your browsing experience. Examples of these extensions include Grammar checkers, Adblockers, and translators.
With thousands of extensions at our disposal, there's always something to improve your browsing experience. Apart from experience, you can choose from the myriad of web-based apps from Chrome and third-party developers.
Easy to Sync Across Multiple Devices
Chrome will sync seamlessly across all your devices for ultimate continuity and consistency. All you have to do is sign in to your Gmail account and the browser syncs data from all your devices. This allows you to pick up from where you left off, regardless of the device.
For instance, if you were using a web-based app and made certain adjustments, the adjustments will still reflect when you move to another device. This includes settings, in-app purchases, and the likes.
Chrome also works seamlessly on Apple devices, just like on Windows PCs. You can check out setapp.com to learn how to install Chrome on Mac.
Simple and Easy-to-Use Interface
Unlike other browsers, Chrome doesn't have a lot of bloatware that clouds your browsing experience. All you get is a search Omnibox where you enter whatever you want to search on the World Wide Web.
Chrome arranges menu items and settings neatly, tucking them away from sight. It's super minimal and ensures it doesn't take away from the user's browsing experience. This makes it the perfect website browser for working and online studying.
Safe and Secure
Chrome is one of the safest web browsers that exist today. That's because the team behind Chrome has pulled out all the stops to ensure users get maximum security while browsing the web. Here are a few ways Chrome protects you while browsing the internet.
Deletes any suspicious files and tools with Chrome's cleanup tool
Warns users when they're about to download malware on their computers
Alerts you when you're about to enter any suspicious sites
Provides regular security updates to keep malware and security bugs at bay
Collectively, the above security measures ensure internet users have bulletproof safety while browsing the internet.
What Are the Disadvantages of Google Chrome?
It's clear that Chrome is an excellent browser, but it's not without its cons. Some disadvantages of Chrome include:
Consumes a Lot of RAM
One of the biggest drawbacks of Chrome is that it consumes a ton of RAM. This is especially true if you open up multiple energy-intensive tabs at the same time. If you have a basic computer with little RAM, you'll have problems using Chrome seamlessly.
Because Chrome uses up a lot of RAM, it also makes multi-tasking a headache. For instance, if you're watching Youtube tutorials on how to use a certain software while running the software in real-time. Chrome will use up a lot of the RAM and make the software run a little slow.
Less Trustworthy With User Data
This is arguably the biggest pain point with Google Chrome. It's common knowledge that browsers trade in user data to third parties. However, Chrome has zero qualms about trading in your information to third-party users.
This data includes data from your online purchases, internet forms, and website visits. Google Sells this data for profit, that's why most ads you see on Chrome are specific to you.
Internet News for Google Chrome
Whether Google Chrome is right for you, depends on your particular situation. If you have a powerful computer and zero concerns about privacy, then Chrome is perfect for you. If you're worried about how Google uses your information, you're better off with another browser.
For more internet news and insightful reads about tech, check out the other posts on the site.
Summary
Article Name
Internet News: The Advantages and Disadvantages of Google Chrome
Description
Whether Google Chrome is right for you, depends on your particular situation. If you have a powerful computer and zero concerns about privacy, then Chrome is perfect for you.
Author
Publisher Name
Publisher Logo