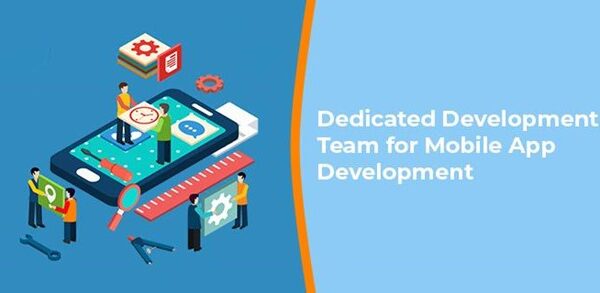 How to Choose the Right Dedicated Development Team for your Mobile App Development?
Introduction
When you want to finish your software project successfully then choosing the right development team is extremely important. There are mainly three models when any software development company and client collaborate. The dedicated software development team is one of the development models which established and well-reputed companies opt. Hiring a dedicated development team can benefit your company in many ways.  But all of these software development models are unique in their own way.
If you're fond of searching for the best professionals and experts to carry out complex tasks in your business who can successfully deliver the best quality product then hire a team of developers from the top-notch company. But the question is how to choose the right dedicated team of developers for building your mobile app? If so, then continue reading this blog to know more about the dedicated software development team.
How to Choose a Dedicated Development Team for Website Development?
1. Research
Before hiring the developers from a software development company, make sure to look around and see what your competitors are doing and how their experience has been. Customers are going to invest their time and money in the project, so before that do your homework and then proceed further. Check online rankings and reviews of top-ranking companies and then choose the right platform.
2. Follow some criteria and shortlist the companies
Looking for thousands of IT development companies is next to impossible. Don't get exhausted in the initial stage of your project. So create some criteria and based on that narrow down a few companies and see if they fit into your project requirements and goals then take a call. Choose any offshore development company to achieve cost-effective and quality services and then pick the right people.
3. Time and Service Flexibility
Every client has their unique project requirements. You may require to develop an app from scratch to fix any technical issue with your current application or need to upgrade your application. So, make sure that the company you're approaching has a flexible work schedule and you're not paying the developers a fixed monthly charge for a job.
4. Identify The App Technology
Every app works on different technologies. So it is recommended to identify your application requirements, function, and goals. If you're planning to build an iOS mobile application, then look for the best iOS developers with excellent experience and expertise which is useful to you. Else, you can look for a company with diverse technological expertise and with them that keeps you up.
5. Communication and Interaction
You can directly interact with the dedicated team and ask them about their previous projects and portfolios. Every offshore development company maintains transparency between the clients and developers so that the development process becomes faster and efficient without any errors and issues.
Conclusion: Are you Planning to Hire the Right Software Dedicated Team of Developers for your Business?
We hope this blog is helpful to you. So, are you planning to develop a perfect mobile application for your business? If so, then hire the best-dedicated software development team for your business, but make sure to choose the best developers team who helps you to accomplish your business goals.
Summary
Article Name
How to Choose the Right Dedicated Development Team for your Mobile App Development?
Description
In this rapidly growing technology sector, there are no escaping mobile and web applications. To have a successful project with rich features and functionalities you'll require an expert development team who can help you to achieve your goals. But you must be wondering, how to find the right platform for mobile application development? So, in this blog, we're going to discuss how you'll find the best-dedicated software development team.
Author
Publisher Name
Publisher Logo