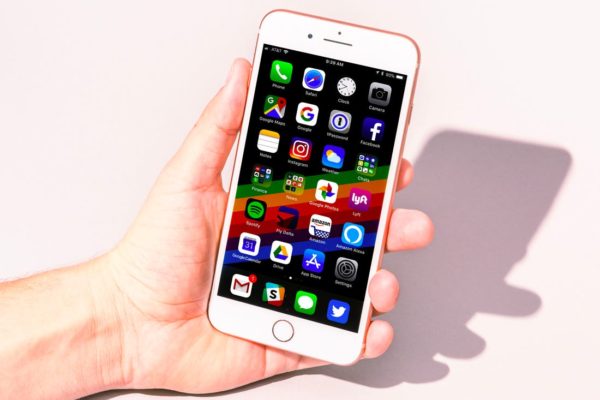 How this Pandemic Affect the Mobile App Development Industry
The novel Coronavirus has become the cause of an extreme crisis all over the world. It has not only disturbed the daily lives of people across the globe but has highlighted surprising facts for the entire mobile application industry.
Since the Coronavirus outbreak, a massive surge in on-demand mobile apps has been observed globally. The economy of the world has been affected to a great extent and has experienced a downfall of about 42%. This is indeed a notable figure. Markets all over the world are experiencing a massive recession. Each and every business industry is greatly affected by this dangerous pandemic.
You will get varying figures when analyzing the effects of Coronavirus. The mobile application development industry is reshaping our lives in new ways. Since the outbreak of COVID-19, employees, all over the world, are instructed to work from homes due to difficult situations and strict lockdowns. Everyone is asked to self-isolate themselves and practice social-distancing. This is a situation when people are most concerned about their friends, family, and loved ones; hence, they have turned to the digital world to remain connected, informed, and updated.
Staying Connected to the World
Currently, people are staying at their homes and have no social activities to attend to. They have become active mobile users. Globally, a tremendous increase in mobile usage has been recorded in countries that observed the outbreak of Coronavirus early. The use of in-demand mobile applications, related to banking, news, games, grocery, audio and video calling, education and remote learning, social media, etc., has increased massively in the past three to four months. A considerable number of mobile app downloads have been recorded, and the figures are still growing. Every mobile app development agency is determined to provide people with easy to use mobile applications as people of almost all ages are now turning to them for various purposes.
In its global market index, App Annie has uncovered that smartphone users have spent $23.4 billion over mobile apps at just the starting of the year 2020. During this time, the number of downloads for new mobile applications has been recorded over 31 billion.
According to the Index, the Bifurcation of the Application Downloads is:
New application downloads on the platform of Android are 22 billion. While on the iOS platform, the new application downloads are 9 billion.
55% of total downloads have been recorded in the non-gaming mobile applications on Google's Play store. Whereas, 65% of downloads have been recorded in non-gaming mobile applications on Apple's store.
Business Applications That Are High in Demand Currently
In the second week of March 2020, business applications globally have recorded 62 million downloads on iOS and Google Play stores. This came as a huge and surprising record by the mobile application industry as the mobile applications of the business category are always high in demand as compared to the other apps.
According to the stats, business application downloads have recorded growth of 90% if compared to the stats of 2019. The most popular applications these days are Microsoft Teams, Google Hangouts, ZOOM cloud meetings, etc.
The governments all over the world have imposed policies for employees to work from home. Organizations have also provided leverages, for users, over premium subscriptions so as to help them to work from their homes. For example, Google has turned its premium feature of Hangouts Meet free. Free access is being offered by ZOOM for 12 students to join a conference. Also, the subscription of Microsoft Teams is now free for 6 months.
COVID-19 and Traffic on Gaming Apps
It is hard to keep yourself busy in these times when you are self-isolating in your home and have nowhere to go for having some 'me time'. So, to have some time of enjoyment, people are now downloading gaming applications to make their time in quarantine more fun.
There has been a massive increase in mobile gaming application downloads. According to the stats, 22 million gaming applications have been downloaded worldwide during the outbreak of Coronavirus. As compared to the stats recorded in 2019, a 40% increase has been observed on mobile gaming apps download.
Platforms for gaming like WinZo that offer a variety of games have experienced an increase of 30% in its total traffic. Users are now spending almost double the time on gaming platforms. Another platform, Mobile Premier League has observed a massive increase in its traffic of about 400% for the game of the World Cricket Championship in the first two weeks of March.
These statistics are not only surprising but have also paved the way for mobile application developing companies for more business opportunities and have greatly captured the attention of many potential investors.
How is COVID-19 affecting Food Delivery and Restaurant Businesses?
Another important business segment that has been affected by the novel Coronavirus is restaurants and online food delivery. The online food delivery businesses are now looking for various strategies to smoothly run their operations as their daily operations are experiencing difficulties.
Food delivery applications, such as UberEats, are not charging delivery fees anymore from all the local restaurants in Canada and the US so as to get as many orders as they can. GrubHub is now also not collecting the commission fees from its delivery and restaurant partners. Although these steps are temporally taken in response to the drastic situation, it is believed that this will certainly provide around $100 million economic relief.
Business Growth of Grocery Delivery Applications
Grocery delivery applications are enjoying a massive increase in downloads. On-demand grocery delivery applications such as Shipt, Walmart, Instacart have observed growth in downloads by 124%, 160%, and 216% respectively.
Under the category of on-demand applications, grocery delivery applications are getting more and more business every day as they are greatly facilitating their customers who are avoiding human interaction and going out for grocery shopping during the Corona pandemic.
Corona Virus and Healthcare Applications
Every day, hundreds and thousands of new cases of Coronavirus are being recorded where people are losing their minds. They are afraid to go out, even to hospitals for their regular check-ups or appointments. In these times of crisis, the most active sector among all is the healthcare sector. It is getting really difficult for medical practitioners and hospitals all over the world to deal with the current situation.
In order to ease as much tension as possible, mobile healthcare applications like the ones from Dogtown Media are helping people by providing daily healthcare tips and necessary precautions to stay safe and healthy.
Mobile apps such as DoClocker are giving real-time data on the patients' wait time who might be in need of medical assistance.
Patient Access application is providing a great platform to people for consulting with their respective doctors through video calls. This application currently has nearly 4000 users from the UK and is totally free to use.
Video Conferencing Applications and COVID-19
Video conferencing applications are not only for business meetings, and hence people all over the world are using video conferencing applications to stay connected with their family and loved ones across the globe. A famous application known as Houseparty has recorded a massive growth in its download and according to the statistics:
During the month of March, this application's weekly downloads in Italy have increased by about 423 times as compared to the fourth
In Spain, during the month of March, the application download figures experienced an increase of 2360 times.
Role of Social Media and Entertainment Applications during Quarantine
People all over the world are very much active on social media applications like Instagram, Facebook, Twitter, Tik Tok, etc. Also, the application of video streaming such as YouTube, Netflix, Hotstar is observing a massive increase in their traffic. Even those who were not active users of social media have become proactive and are depending on these applications to keep themselves entertained during the quarantine.
COVID-19 and Education Industry
The education sector has been greatly affected by this pandemic. As educational institutes all over the world are closed, various institutions are now adopting an online education system so as to maintain remote teaching. Various online learning and training platforms are observing a boost in their user traffic. Online classes are being conducted through various mobile applications which are helping institutes and students to continue uninterrupted learning.
Conclusion
Due to the Coronavirus pandemic, almost all industries have been affected to a great level, and all of them are in dire need of useful ways to maintain their daily operations so as to save the economy from drastic downfall.
The mobile application industry is surely playing its essential role during these times of crisis and is helping people to stay informed, connected, and entertained all at the same time.
The shift observed in the use of digital media and mobile applications is certainly going to open doors for many business opportunities. Almost every industry is working hard to establish powerful digital interaction with their potential customers so as to promote their business as the competition among all businesses has become so much stronger than before.
Summary
Article Name
How this Pandemic Affect the Mobile App Development Industry
Description
The mobile application industry is surely playing its essential role during these times of crisis and is helping people to stay informed, connected, and entertained all at the same time.
Author
Publisher Name
Publisher Logo