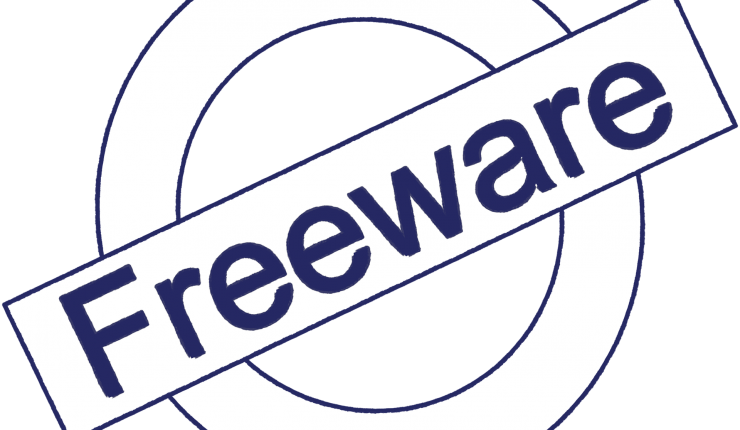 4 Free Ways to Reduce the Size of Videos in 2020 (Online and Offline)
Disclosure: This page uses affiliate links.When you click an affliate link,we get a small compensation at no cost to you.Thanks for your support!Learn more
Read Time:
5 Minute, 40 Second
Does your video file take up too much space on the hard drive? Want to watch live video on your phone, but your device is out of memory? Some software and online websites can assist you. We will show you the 4 best free ways to reduce the video size.
Technically, there are 2 methods to reduce video size without losing quality. In the first way, you can shorten your video time. If you cut some unnecessary scenes, this will reduce your video file size.
The second way, removing audio can also make your video smaller. There are some types of videos you need to have audio support, but others may not be needed. By doing this, you can also indirectly reduce that video file size.
However, if the above two methods cannot help you, try the following methods.
Factors that affect the size of the video file
Basically, the size of a video file will be affected by 3 main factors: resolution, encoding, and bitrate. Resolution is what we usually call the number of pixels. It is presented as length and width, such as 1920 x 1080.
You might be wondering which resolution you should use. In fact, it will depend on the type of device you use to watch your video. For example, if you need to watch it on a big screen, such as a TV, you can watch it live at 1440p or 1080p.
Although, I know many of you want to experience watching videos at higher resolutions (such as 4K). But if the quality of your TV screen is not good enough to watch 4K videos or even 1080p, this means that 4K videos are completely useless. Therefore, choose the resolution that best suits your video player.
The next one is the amount of information transmitted per second. Here are some recommended bitrates for different frame rates and sizes.
The last but not least factor is the encoding, we recommend using H.264 encoding and MP4 encoder. In this situation, this is one of the most effective ways to compress your video file.
#1.How to reduce the size of online video with FlexClip video maker
If you want to compress video size without having to download any software, you can use online video compression tools. There are several online video size reduction tools that can help you compress videos into smaller files. You can choose one of these tools so that you can reduce the video file size without losing image quality.
FlexClip online video compressor is one of the best ways to reduce video file size in a matter of seconds.
To get started, upload the video file you want to reduce the size by dragging and dropping. It supports almost all popular video formats: MP4, MOV, M4V, AVI, WMV, FLV, MKV, etc.
Next, choose the compressed quality, and also you can select the resolution you want, including keeping the original resolution, 360p, 480p, 720p, and 1080p (H.264) with an MP4 encoder.
Finally, click the Compress Now button. Wait a moment for processing. And you are done.
It is super easy and quick to compress video file size using FlexClip. And best of all, it is totally free, and no registration required.
#2.How to compress videos online with YouCompress
YouCompress, another free online video compression tool, allows you to compress video files online quickly, and it supports MP4, MOV, MP3, PDF, PNG, JPG, JPEG, GIF file formats. The most important thing is, you do not need to register for an account, and you can still perform unlimited video file compression.
To perform compressing video files into smaller-sized files online for free, you can click the Select file… button to select the video you want to change and then click Upload File & Compress. Then, this online video size decoder will start performing online video compression.
This free online video compression tool allows you to compress videos to smaller sizes quickly, and it also does not add a watermark to the compressed video files.
#3.How to reduce the size of video online with PS2PDF
PS2PDF is an all-in-one online tool for converting, trimming, or compressing images and videos. You won't need to download any applications. It is quite easy to use. To compress a video file, please follow the order of the steps: Upload Files> Change Compress Options> Start Compress Process.
#4.How to compress video while remaining the same quality with VLC software
VLC media player not only supports you to play videos and audio, but it can also help you compress MP4 videos to smaller sizes through its compression function.
Download, install VLC Media Player, and then open it up. Go to Menu and click Media> Convert / save. Click Add > Convert/Save to select the video you want to reduce the size.
In the Profile section, select the type of format that you want to make the conversion to video.
Click the Start button to start the video compression process.
VLC Media Player is a pretty good choice for you to reduce your video size for free. You can download it here. But if you have higher requirements to reduce the video size, then you should try other video size reduction tools.
There is also another option Veed Video compressor, using which you can compress video into a whole different range of resolutions, frame rates, and easy-to-use preset options. VEED is an easy-to-use online video editor. It has tools that are intuitive and make video editing tasks simple. You can cut, crop, rotate, add music, text, even generate subtitles automatically. Moreover, Easy to use, no account required.
Hope I have covered some of the best ways to compress video file size. Do share your feedback!
Like this post? Don't forget to share it!
Useful Resources :
Summary
Article Name
4 Free Ways to Reduce the Size of Videos in 2020 (Online and Offline)
Description
Does your video file take up too much space on the hard drive? Want to watch live video on your phone, but your device is out of memory? Some software and online websites can assist you. We will show you the 4 best free ways to reduce the video size.
Author
Publisher Name
Publisher Logo