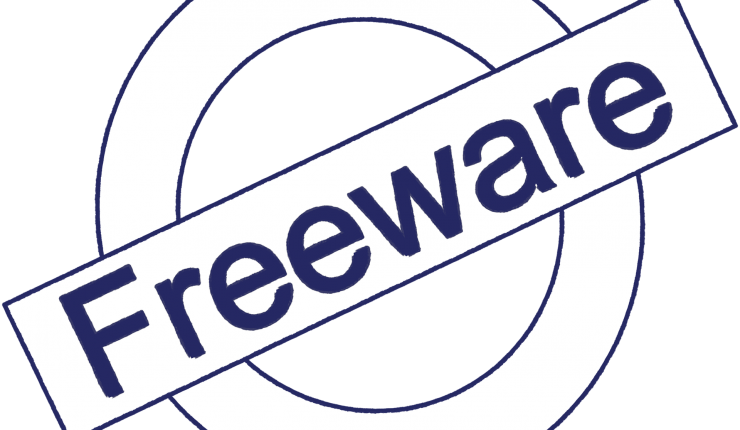 50 BEST Free software to boost productivity
Here's best compilation of 50 BEST Free software on categories like Photography,System Monitoring,Audio/Video Tools,Productivity,Media Server & PDF Tools.
I hope this compilation would be useful,Let me know if I have missed any of your favorite.
Category : Photography
Effects 10 includes hundreds of stackable filters, presets, borders, and textures to help create your style. Plug-ins are available for Adobe Lightroom and Photoshop or work as a standalone application.
Image – ON1 Effects
Do you want to learn how you can regain your Social media privacy control,check out here & here!
Exif Pilot is a Free EXIF Editor
Key Features :
View EXIF, EXIF GPS, IPTC, and XMP data.
Edit, create EXIF, EXIF GPS, IPTC, and XMP.
Remove EXIF, IPTC tags, and clean up all metadata
Add new tags.
Edit some Makernote tags.
Add, edit, and remove keywords.
Import/export EXIF and IPTC from/to XML files.
Import/export EXIF and IPTC from/to MS Excel files.
Import/export EXIF and IPTC from/to Text files in CSV format.
Choose tags for export.
Edit, create Photo Sphere metadata for panorama images.
View descriptions of fields that contain data.
Paint.NET is image and photo editing software for PCs that run Windows.
Key Features :
Simple, intuitive, and innovative user interface
Usually only found on expensive or complicated professional software, layers form the basis for a rich image composition experience.
Updates are free, and contain new features, performance improvements, and bug fixes.
Many special effects are included for enhancing and perfecting your images. Everything from blurring, sharpening, red-eye removal, distortion, noise, and embossing are included. Also included is our unique 3D Rotate/Zoom effect that makes it very easy to add perspective and tilting.
Paint.NET includes simple tools for drawing shapes, including an easy-to-use curve tool for drawing splines or Bezier curves.
IrfanView is an image viewer, editor, organiser and converter program for Microsoft Windows. It can also play video and audio files, and has some image creation and painting capabilities.
Key Features :
32 and 64 bit version
Many supported file formats (click here the list of formats)
Multi language support
Unicode support
Thumbnail/preview option
Paint option – to draw lines, circles, arrows, straighten image etc.
Toolbar skins option
Lossless JPG rotation, crop and EXIF date change (also in batch mode)
Slideshow (save slideshow as EXE/SCR or burn it to CD)
Show EXIF/IPTC/Comment text in Slideshow/Fullscreen etc.
Support for Adobe Photoshop Filters
Fast directory view (moving through directory)
Batch conversion (with advanced image processing of all files)
Multipage TIF editing
Fotor's collage maker provides you with hundreds of photo collage templates under various styles for you to make photo collages online for free! With Funky Collage you can arrange your photos into a wide variety of wacky templates and wild shapes to make some truly unique collages.  The photos can be moved, adjusted, and rotated to your own liking.  You can choose from many colors or simply choose a photo as your background.
Category : System/System Monitoring
Comprehensive Hardware Analysis, Monitoring and Reporting for Windows and DOS
Key Features :
In-depth Hardware Information – From a quick overview unfolding into the depth of all hardware components.
Real-Time System Monitoring – Accurate monitoring of all system components for actual status and failure prediction. Customizable interface with variety of options.
Extensive Reporting – Multiple types of reports, status logging and interfacing with other tools or add-ons.
Novabench is a free benchmark that tests your computer's performance.
Key Features :
Test your whole computer in minutes

CPU tests
GPU tests

Direct3D 11 / Metal graphics test
OpenCL compute test

Memory transfer speed
Disk read & write speed

Compare online with thousands of similar systems

See how your computer stacks up
Get advice to improve

Online submission is optional

Add results to your free profile, or keep them anonymous
SysGauge is a system and performance monitoring utility allowing one to monitor the CPU usage, memory usage, network transfer rate, operating system performance, the status and resource usage of running processes, file system performance, USB performance, disk space usage, disk read activity, disk write activity, disk read transfer rate, disk write transfer rate, disk read IOPS and disk write IOPS for individual logical disks or all physical disks installed in the computer.
Key Features :
CPU Usage Monitoring
Memory Usage Monitoring
Disk Activity Monitoring
Network Activity Monitoring
Operating System Status Monitoring
Process Resource Usage Monitoring
NAS Server Performance Monitoring
HDDScan is a portable hard drive testing program for Windows that can run various tests on all sorts of internal and external hard drives. The program is easy to use and all the optional features are easily accessible.
Note: You may need to replace the hard drive if it fails any of your tests.
Key Features :
HDD Scan can run tests against devices like PATA, SATA, SCSI, USB, FireWire, or SSD connected hard drives to check for errors and show SMART attributes
It can check your disk for bad blocks in various test modes (reading, verification, erasing), predicting disk degradation before you have to call data recovery service
WhoCrashed shows the drivers that have been crashing your computer with a single click. In most cases it can pinpoint the offending drivers that have been causing misery on your computer system in the past.
CurrPorts displays the list of all currently opened TCP/IP and UDP ports on your local computer. For each port in the list, information about the process that opened the port is also displayed, including the process name, full path of the process, version information of the process (product name, file description, and so on), the time that the process was created, and the user that created it.
In addition, CurrPorts allows you to close unwanted TCP connections, kill the process that opened the ports, and save the TCP/UDP ports information to HTML file , XML file, or to tab-delimited text file.
CurrPorts also automatically mark with pink color suspicious TCP/UDP ports owned by unidentified applications (Applications without version information and icons)
EventSentry is a Windows versatile monitoring suite to monitor event logs, log files, system health of any Windows Server (2000-2012) or Windows Workstation (XP to Windows 8).There is Free Light edition available with limited features,for full comparison check out here.
Key Features :
Advanced System Health Monitoring
Advanced Event Log Monitoring
Basic Log File Monitoring
Advanced Notification Types
DriverStore Explorer makes it easier to deal with Windows driver store. Supported operations include enumeration, adding a driver package (stage), adding & installing, deletion and force deletion from the driver store.
Key Features :
Enumerate / List all the packages staged in the current driver store.
Export the list as CSV.
Add a driver package to the driver store (called staging)
Install & Add a driver package to the store.
Delete a package from the store. Force deletion supported.
Deletion of multiple driver packages (batch mode)
Full fledged GUI Supports grouping / sorting on any column.
Supports re-arranging of / Selecting specific columns.
Portable tool to tweak, clean and optimize Windows.
Key Features :
Main Tools:
Batch Startup Manager:

Create startup entries
Log startup changes
Export startup info to clipboard
Displays invalid entries

Batch Services Manager
Batch Software Manager:

Log software changes
Export software info to clipboard
Force remove software

Hosts File Editor / Manager:

Download hosts file from winhelp2002.mvps.org

Quick Tools:

Rebuild Icon Cache
Rebuild Font Cache
Reset Event Logs
Privacy Tools:
Remove / Reinstall Windows Apps

Detects currently present apps

Remove Telemetry Updates for Win7, Win8.1
Cleanup Tools:
Junk Files Cleaner:

Filter by date
Filter by custom extensions
Cleaning support:

User and Windows Temporary Directories
Windows Installer Cache
Windows Update Cache
Windows Logs Directory
Prefetch Cache
Crash Dump Directory
Google Chrome Cache
Steam Redistributable Packages

Chrome Extensions Manager
Category : Audio & Video Tools
AIMP is a freeware audio player for Windows and Android.
Image – AIMP
Key Features :
Multi-format Playback:.CDA, .AAC, .AC3, .APE, .DTS, .FLAC, .IT, .MIDI, .MO3, .MOD, .M4A, .M4B, .MP1, .MP2, .MP3, .MPC, .MTM, .OFR, .OGG, .OPUS, .RMI, .S3M, .SPX, .TAK, .TTA, .UMX, .WAV, .WMA, .WV, .XM, .DSF, .DFF, MKA, AA3, AT3, OMA, YouTube
CUE Sheets supports
Output supports – DirectSound / ASIO / WASAPI / WASAPI Exclusive
32-bit audio processing
Internet radio – Listen internet-radio stations in OGG / WAV / MP3 / AAC / AAC+ formats,Capture stream to APE, FLAC, OGG, WAV, WV, WMA and MP3 formats, Capture stream as is for MP3 / AAC / AAC+ formats
18-band equalizer and built-in sound effects – Reverb, Flanger, Chorus, Pitch, Tempo, Echo, Speed, Bass, Enhancer, Voice Remover
Volume Normalization
Mixing Options – Fade In/Fade Out, Cross-mixing, Pause between tracks
Audacity is free, open source, cross-platform audio software for multi-track recording and editing.
Image – Audacity
Key Features :
Recording – Audacity can record live audio through a microphone or mixer, or digitize recordings from other media. With some sound cards, and on any recent version of Windows, Audacity can also capture streaming audio.
Import and Export – Import sound files, edit them, and combine them with other files or new recordings. Export your recordings in many different file formats, including multiple files at once.
Sound Quality 

Supports 16-bit, 24-bit and 32-bit (floating point) samples (the latter preserves samples in excess of full scale).
Sample rates and formats are converted using high-quality resampling and dithering.
Tracks with different sample rates or formats are converted automatically in real time.

Editing

Easy editing with Cut, Copy, Paste and Delete.
Find the spot to edit easily with scrubbing and seeking or Timeline Quick-Play.
Unlimited sequential Undo (and Redo) in the session to go back () any number of steps.
Edit and mix large numbers of tracks.
Multiple clips are allowed per track.

Free and Cross-Platform 

Licensed under the GNU General Public License (GPL).
Runs on Windows, Mac OS X/macOS and GNU/Linux.
Foobar2000 is a freeware audio player for Microsoft Windows, iOS and Android.
Key Features :
Supported audio formats: MP3, MP4, AAC, Vorbis, Opus, FLAC, WavPack, WAV, AIFF, Musepack.
Gapless playback.
Full ReplayGain support (playback and scanning).
Supports playback and downloading music from UPnP media servers.
MusicBee makes it easy to organize, find, and play music files on your Windows computer, portable devices and on the web.
Key Features :
Fine-tune the sound with the 10-band or 15-band Equalizer and DSP effects
Utilize high-end audio cards with WASAPI and ASIO support
Listen to music without interruption with gapless playback
Upmix stereo to 5.1 surround sound, or resample track to lower bitrate
Use logarithmic volume scaling or normalize volume streaming
Even better, MusicBee supports some WinAmp plugins to enhance your music
Sync your music collection with devices you use. MusicBee supports playlist and podcast syncing, even supports audio books with 2 way syncing.
#19.Filmora Video Editor
Powerful video editor,with the abilities to control video speed, merge and split videos, trim and cut movie files. You can personalize your video by adding background music, record voice, adjust brightness and color as you like.
Key Features :
Simply drag and drop your media files to its timeline, then you can easily edit your clips and rearrange sequences of clips anytime you want.
Numerous transitions, intro/credit and more special effects like face-off, picture-in-picture and mosaic, which will definitely make your videos more stunning.
Provides various methods for you to save and share your videos with the world. You can directly upload them to YouTube with an optional message sending to Facebook and Twitter.
HandBrake is a free and open-source transcoder for digital video files
Key Features :
Users are able to customize the output by altering the bit rate, maximum file size or bit rate and sample rate via "constant quality". HandBrake also supports deinterlacing, decombing, scaling, detelecine, and cropping (both automatic and manual).
HandBrake supports batch encoding through graphical user interface and command-line interface.
Handbrake transcodes video and audio from nearly any format to a handful of modern ones, but it does not defeat or circumvent copy protection.
Category : Productivity
WizTree is an excellent, small utility application which allows users to quickly find large files on a hard drive.
Image – WizTree
Key Features :
Finds the files and folders using the most space on your hard drive
Finds the top 1000 largest files on your hard drive
Sort the contents of your entire hard drive by folder size and optionally delete files and folders
Capture Screen, WebCam, Audio, Cursor, Mouse Clicks and Keystrokes.
Key Features :
Take ScreenShots
Capture ScreenCasts (Avi/Gif/Mp4)
Capture with/without Mouse Cursor
Capture Specific Regions, Screens or Windows
Capture Mouse Clicks or Keystrokes
Mix Audio recorded from Microphone and Speaker Output
Capture from WebCam.
Available in multiple languages
ReIcon is portable freeware that enables you to save and restore your desktop layout. If you frequently change your screen resolution (e.g. to play games or use applications that require a specific resolution), you are probably familiar with the problem of your desktop icons being jumbled into a mess after you switch back to your normal resolution. ReIcon solves this problem by allowing you to save your desktop layout and restore it later with the click of a button (or with the right-click context menu).
Key Features :
Save your favorite icon layout for each resolution
Save many different layouts
It's portable, no need to install anything
Unicode support
Easily add "Save/Restore Icon Layout" to the right-click context menu
CMD support (at CMD, type ReIcon /? for help)
Align icons to Grid – this allows you to snap your desktop icons to a grid, similar to Windows' Auto-Arrange feature)
A popular utility designed to copy files faster and more reliably, providing the user with many features.
Key Features
Unnecessary files can be skipped to reduce the transfer time. During the process, TeraCopy shows detected errors, and allows you to fix the problem by recopying only the problematic files.
TeraCopy can verify files after they have been copied to ensure that they are identical.This is done by comparing hashes of source and target files.
TeraCopy can optionally show a confirmation dialog on every drag and drop operation. It can prevent you from moving folders accidentally from one location to another.
TeraCopy can keep history of recently used directories, as well as show folders which are open in Explorer and other file managers.
TeraCopy can completely replace the Explorer copy and move functions, enabling you to work with files as usual.
Snap2HTML takes a "snapshot" of folder structures on your hard drive and saves as HTML files. There is also a built in file search. Everything is contained in a single HTML file that you can easily store or distribute.Try out sample output here.
Key Features:
Create folder listings and save as HTML
One HTML file contains everything
Listings with file explorer "look and feel"
Built in search functionality
Export file listings as plain text, JSON or CSV
Link listings to the real files
Sortable columns with filename, date and size
Unicode support
Automation via command line
Portable
Free Open Source Software
CryptSync is a small utility that synchronizes two folders while encrypting the contents in one folder. That means one of the two folders has all files unencrypted (the files you work with) and the other folder has all the files encrypted.
Key Features :
The synchronization works both ways: a change in one folder gets synchronized to the other folder. If a file is added or modified in the unencrypted folder, it gets encrypted. If a file is added or modified in the encrypted folder, it gets decrypted to the other folder.
This is best used together with cloud storage tools like SkyDrive, DropBox or Google Drive.
The encryption is done using 7-Zip, which also compress them at the same time. That means you not only get encryption but also compression for free, which reduces the storage space you use in the cloud.
Optionally the encryption can be done using GnuPG.
Free backup, disk imaging and cloning solution for personal and commercial use.
Key Features :
Create live images of a running Windows OS
Browse backup contents in Windows Explorer.
Differential Images
Restore non-booting systems
Direct disk cloning
Boot your backups instantly in a Hyper-V VM
Schedule your backups with flexible templates
Windows Firewall Control is a powerful tool which extends the functionality of Windows Firewall and provides new extra features which makes Windows Firewall better.
Key Features :
Full support with standard user accounts. Elevated privileges are required only at installation.
Disable the ability of other programs to tamper Windows Firewall rules and state.
Integrated support of creating, modifying and deleting Window Firewall rules.
Multiple and easier ways of creating new rules in Windows Firewall.
Shell integration into the right click context menu of the executable files.
Dictation can recognize and transcribe popular languages including English, Español, Français, Italiano, Português, हिन्दी, தமிழ், اُردُو, বাংলা, ગુજરાતી, ಕನ್ನಡ, and more. See full list of supported languages.
Dictation uses Google Speech Recognition to transcribe your spoken words into text. It stores the converted text in your browser locally and no data is uploaded anywhere.
PeaZip is free file archiver utility, based on Open Source technologies of 7-Zip, p7zip, FreeArc, PAQ, and PEA projects.
Key Features :
Cross-platform, full-featured but user-friendly alternative to WinRar, WinZip and similar general purpose archive manager applications, open and extract 180+ archive formats: 001, 7Z, ACE(*), ARC, ARJ, BZ2, CAB, DMG, GZ, ISO, LHA, PAQ, PEA, RAR, TAR, UDF, WIM, XZ, ZIP ZIPX
PeaZip provides fast, high compression ratio multi-format archiving to 7Z, ARC, BZ2, GZ, PEA, TAR, WIM, and ZIP file archives (write supported), and works as opener / extractor tool for 180+ archive types.
Deploys a powerful and complete file manager for viewing, browsing and searching archive files, featuring a wide set of data security functions: strong encryption (AES, Twofish, Serpent), encrypted password manager, optional two-factor authentication (encryption with password and keyfile), secure delete, and file hashing tools.
Dexpot is an excellent, free virtualization app for Windows PCs.
Key Features :
Easy to use for beginners
Highly customizable for experts
Packed with features
Small memory footprint
Individual support by the developers
Free for private use
Attribute Changer freeware is a powerful Windows Explorer add-on, available at your fingertips whenever you right-click on files, folders and even drives in Windows Explorer.
Image – Attribute Changer
Key Features :
Modify date and time information stored in digital photos. Add or subtract values and even synchronise with file date and time
Modify system attributes and manipulate date and time of files and folders with endless possibilities
Every file and folder modification is logged and the actions are exportable in a spreadsheet format
Exclude or include objects based on multiple criteria, such as attributes, date, time, size and file- or folder name wildcards
Simulation mode features a preview of all modifications in a detailed reporting window before they get applied
CloudBerry Remote Assistant is a Windows software for remote control and desktop sharing.
Key Features :
Access and control a remote desktop or server computer over Internet
All communications with remote desktop go through the SSL-encrypted connection
Use Remote Assistant as a free tool for text and voice communication over the Internet
With Wise Folder Hider, you can easily hide your files and folders. Protect your private or important data from unauthorized access and deletion. To increase security,you can specify second level password for specific file, folder or drive.
Key Features :
In many cases, you need to share a USB drive with others and some sensible files will be read by others. With Wise Folder Hider 4, you can hide and password protect your personal file and folders on the USB stick with one click. Even the USB drive is lost, the important files will not be stolen.
You can also setup a login password. Inside the program, you can set a second level password for each file, folder, USB drive. Anyone else can't uninstall the program without login password.
Sys Minion is a free portable program for Microsoft Windows devices that provides you with access to complex system commands that you can run from its interface.
Image – Sys Minion
Key Features :
Disk Cleanup Utility — Runs Disk Cleanup with elevated privileges so that you can remove old Windows leftovers from the PC.
Remove SP uninstall data — This removes Service Pack uninstall data from the Windows machine. Only works on pre-Windows 8 versions of Windows as Windows 8 and 10 don't support Service Packs.
Analyze Component Store — Evaluates if the component store needs to be cleaned.Works only on Windows 8.1 or newer.
Cleanup Component Store — Runs the cleanup command on the component store to free up space.  Works only on Windows 8.1 or newer.
Cleanup and Reset Base of Component Store — Same as above, but will reset base as well. Works only on Windows 8.1 or newer.
Health Check — Reports if the system is marked as corrupted, and if it can be fixed.
Health Scan — Scans the system for component store corruption.
OEM Drivers repository — Option to remove device drivers from the system OEM drivers repository.
Enable or disable signature verification to install/prevent the installation of unsigned drivers.
Enable or disable the Boot Menu.
Open the User Accounts management interface.
BleachBit is a fast and safe system cleaner. By simply checking boxes, you can delete unnecessary files such as cache, logs, cookies, recently-used-files lists, and more.
Key Features :
Delete your private files so completely
Simple operation: read the descriptions, check the boxes you want, click preview, and click delete.
Multi-platform: Linux and Windows
Free to share, learn, and modify (open source)
No adware, spyware, malware, browser toolbars, or "value-added software"
Shred files to hide their contents and prevent data recovery
Shred any file (such as a spreadsheet on your desktop)
Overwrite free disk space to hide previously deleted files
Portable app for Windows: run without installation
Command line interface for scripting and automation
CleanerML allows anyone to write a new cleaner using XML
Automatically import and update winapp2.ini cleaner files (a separate download) giving Windows users access to 2500+ additional cleaners
Avira Software Updater patches the vulnerabilities as soon as updates become available.
Key Features :
Finds outdated applications and alerts you, so you don't have to search for them
Provides easy, central controls for updating your software
Offers you up-to-date software with latest new features.
Tracks your activity stream, highlighting when you last plugged a vulnerability that might have exposed your private data.
System Scheduler is an excellent tool to schedule unattended running of applications, batch files, scripts and much more.
Key Features :
Runs totally independently of the MS Windows Task Scheduler and has no dependencies on it.
System Scheduler not only allows you to launch programs at scheduled times but also to send keypresses and mouseclicks to those programs. This allows you to not only schedule programs to run overnight or at the weekend but also get those programs to do useful things while unattended.
System Scheduler will check for the existence of a particular window and send keypresses or send the window a close signal to terminate running applications.
Duplicate File Finder will help you locate and remove useless file duplicates to free up disk space and better organize your file collections.
EaseUS Todo Backup backs up your data regularly to protect data from crisis and restores files, photos, music, video, audio and more directly from backups soon.
Key Features :
Easy to back up your entire system including any applications and configurations in one compressed file.
EaseUS file-level backup allows you to selectively back up specific files or file folders including network shared files.
Block-level disk imaging of EaseUS Todo Backup Free backs up your entire disk or volumes at fast speed
Back up entire HDD or SSD or specific partition including all data stored on it in case of any disk failure.
Browse all created backups through Windows Explorer and simply copy-paste files or file folders.
VeraCrypt is a free open source disk encryption software for Windows, Mac OSX and Linux.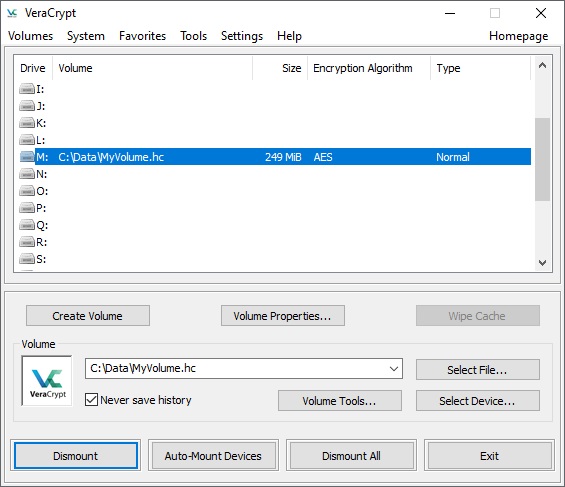 Key Features :
Creates a virtual encrypted disk within a file and mounts it as a real disk.
Encrypts an entire partition or storage device such as USB flash drive or hard drive.
Encrypts a partition or drive where Windows is installed
Encryption is automatic, real-time(on-the-fly) and transparent.
Parallelization and pipelining allow data to be read and written as fast as if the drive was not encrypted.
Encryption can be hardware-accelerated on modern processors.
Folder Colorizer 2 introduces a color-changer option in the Context Menu which allows you to simply right click on a folder to change its color.
calibre is a powerful and easy to use e-book manager. It'll allow you to do nearly everything and it takes things a step beyond normal e-book software. It's also completely free and open source and great for both casual users and computer experts.
Here's introductory video that will show you how to set up calibre and what its main features are.
Take complete control of your desktop from your browser.
Image – Ulterius Remote Desktop
Key Features :
Remote Desktop solution that is simple to setup and use. Simply connect to the client in your browser and log in like you normally would.
Manage programs and run scripts from the comfort of your browser. Kill an unresponsive process or start a new one from your laptop, tablet, phone — anywhere!
Category : PDF Tools
PDF Candy provides free online tools for working with PDF files (converting, splitting, merging, rotating, etc ). There is both Online & Desktop versions available.
PDF Candy Desktop is a versatile tool that enables you to convert files from PDF to various supported formats (PDF to DOC, PDF to JPG, etc), convert documents, ebooks and images to PDF, merge PDF, split PDF, extract images and text from PDF, edit PDF metadata, protect PDF and unlock password-protected PDF files.
Sumatra PDF is a free PDF, eBook (ePub, Mobi), XPS, DjVu, CHM, Comic Book (CBZ and CBR) reader for Windows.Sumatra PDF is powerful, small, portable and starts up very fast.
A speedy PDF reader alternative to Adobe Reader.
Key Features :
Foxit Reader goes beyond PDF viewing, it's ConnectedPDF Powered. ConnectedPDF is leading edge technology that powers cloud-based services for PDF files, services include:

ConnectedPDF Security – grant and revoke document access.
ConnectedPDF Document Management – Track to see who opens your document and what they do and notify readers of new updates.
ConnectedPDF Collaboration – Elevate your teamwork with connected reviews or send requests to others to get a file.
Do you want to learn how you can regain your Social media privacy control,check out here & here!
Category : Media Server
Plex allows you to aggregate all your personal media and access it anywhere you go.
Key Features :
Plex organizes your media, makes your collections look great, and makes it easier than ever to find what you're looking for.
Mobile Sync lets you sync movies, music, and photos to your mobile device for offline enjoyment wherever your life may take you.
Support for all file types , including hi-fi music and video formats.
Plex News has partnered with the most reputable and trustworthy news sources around the world. Stay informed on all your devices, anywhere, anytime.
Store and stream as much as you have on your server or storage device, without sacrificing quality, security, or performance.
Kodi is a free and open-source media player software application.Kodi is available for multiple operating-systems and hardware platforms, featuring a 10-foot user interface for use with televisions and remote controls. It allows users to play and view most videos, music, podcasts, and other digital media files from local and network storage media and the internet.
Key Features :
Support for almost every format, playlists, party mixes and more.
Kodi brings your movie collection to life with artwork, cast genres and more.
Kodi keeps all your tv organised like nothing else.
Kodi is the best way to share your photos on the biggest screen in the house or maybe just some wall candy with a personal slideshow.
Free and open source software for video recording and live streaming.
Key Features :
High performance real time video/audio capturing and mixing. Create scenes made up of multiple sources including window captures, images, text, browser windows, webcams, capture cards and more.
Set up an unlimited number of scenes you can switch between seamlessly via custom transitions.
Intuitive audio mixer with per-source filters such as noise gate, noise suppression, and gain.
Powerful and easy to use configuration options. Add new Sources, duplicate existing ones, and adjust their properties effortlessly.
Streamlined Settings panel gives you access to a wide array of configuration options to tweak every aspect of your broadcast or recording.
Modular 'Dock' UI allows you to rearrange the layout exactly as you like. You can even pop out each individual Dock to it's own window.
#Additional Resources
Like this post? Don't forget to share it!
Summary
Article Name
50 BEST Free software to boost productivity
Description
Here's best compilation of 50 BEST Free software on categories like Photography,System Monitoring,Audio/Video Tools,Productivity,Media Server & PDF Tools.
Author
Publisher Name
Publisher Logo