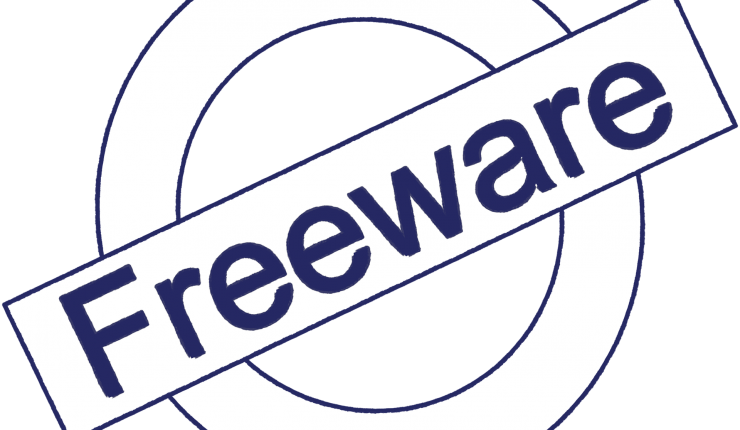 How to wipe your personal data before selling it (For PC/Mobile/Router/eBook reader)
Whether you're selling a computer / mobile or just want to reinstall an OS from scratch,you would definitely want to make sure all of your personal data, including your photos, messages, and files are wiped before sending it to new owner.In this post,we'll learn how to wipe your personal data before selling it.
#1.Personal Computers
Step #1. Download DBAN Utility
Download the dban-2.3.0_i586.iso file to your desktop and burn the ISO file to blank CD-R or DVD-R media and make it as bootable.
You can also use WinImage self extractor to install DBAN on to USB flash device.
Step #2: Make DBAN Bootable disc
Run the BIOS setup program and put the USB drive or ROM drive first in the boot order. Do this by pushing ESC, Delete, F1 or F2 when you power-on the computer. Check for a prompt when you power-on the computer or you can consult the motherboard documentation for the key combinations.
Step #3:Start DBAN
Here you can choose autonuke to start DBAN in automatic mode or there is an option for Interactive mode which lets you customize exactly how DBAN will erase files, as well as which hard drives it will erase.
WARNING: DBAN is about to irreversibly erase all the files on all your hard drives, so be sure to choose appropriate options this step and the following ones.
Step #4: Choose drive to wipe the data.
Step #5: Choose Wipe method.
Wipe method is all about the pattern to be used to erase the files, as well as how many times to repeat that pattern.
DBAN supports following wipe methods
dod 
dodshort 
ops2 
gutmann
prng
quick
DBAN recommends using the dodshort command but you can use any of them that you think is appropriate. Usually quick method would be the best option to choose when you're not sure on what to choose.
Step # 6: Erase the disc
Based on Wipe Method,DBAN erases the data on the disc.
Step #7: Wait for DBAN Succeeded Message
Once DBAN has completely finished the data wipe of the selected hard drive(s), you would see this "DBAN succeeded" message.
At this point, you can safely remove the disc or USB device that you've installed DBAN to, and then shut down or restart your computer.
#2.iPad,iPhone or iPod touch
Before you move ahead with the below steps, make sure you have an up-to-date backup of your iPhone/iPod.
Launch the Settings app from the Home screen of your iPhone or iPad.
Now tap on General.
Scroll all the way to the bottom and tap on Reset.
Tap on Erase All Content and Settings.

Image – iPhone Erase All Content and Settings option

Tap on Erase iPhone.
Tap on Erase iPhone again to confirm.
Enter your Passcode.
Enter your Apple ID password to turn off Activate Lock and remove the device from Find my iPhone.
#3.Android Phone/Tablet
For Android phone/tablet devices you can perform Factory reset but it doesn't actually overwrite the data. There are possibilities that someone can employ off-the-shelf recovery software and get some of that data back.
To avoid this kind of scenario,you can encrypt the data. This is built in option and requires you to enter a PIN or password every time you turn your phone on. For anyone to recover data from your phone they would need key to decrypt it.
Step#1.Encrypt Data
From Settings > Security > Encrypt phone or it could be located at Settings > Lock screen & security > Protect encrypted data.
On an encrypted device, all personal data gets encrypted. This includes things like your email, texts, contacts, Google Account data, app data, photos, media, and downloads. Some non-personal data, like file sizes, aren't encrypted.
To learn more about Full Disk encryption,please check out here.
Step#2.Factory Reset
Go to Settings > Backup & reset > Factory data reset and then tap Reset phone or Reset device.In the some of the phones,options could vary,please consult user manual for the same.
When the Reset is done, your phone will be wiped and any data that could be recovered will be encrypted and should be impossible to decrypt the same. It's now safe to sell or pass it along to someone else.
Below is video on how to reset your Android Phone :
#4.Routers/Switches
Most of the broadband routers used for home networking provides a reset switch on the back or at the bottom of the unit. This button allows you to override the current state of the device and restore it to the default settings it had when it was first manufactured.Here are steps on how to do 3 x 30 or 30-30-30 hard reset
Make sure your router plugged in and powered on, hold down the reset button for 30 seconds.
While still holding down the button, unplug the router from the power source for another 30 seconds.
Continue to hold reset button, turn the power back on and hold for yet another 30 seconds.
Post the above steps,your router should be restored to its factory default state. Post reset, you can log in to it with the default IP address and username/password combination that it was configured with when it was first purchased.
There are also options provided in Router admin panel,once you login & in the Advanced settings page you would be able to delete the log or reset the router.
#5.eBook Readers
Most of the eBook Reader provides options for Factory reset.A factory reset will restore your eReader's factory defaults, and erases any settings and books on your eReader. Resetting will remove your personal information, including your lock screen passcode and parental controls, account information, Wi-Fi settings, and downloaded content etc.,If you have any content that is not saved to your content library, be sure to transfer that content from your device to your computer via USB before resetting.
For example, To perform reset on Kobo Reader follow below steps :
Turn on your eReader.
Press the Menu button.
Press the centre of the Navigation pad.
Select Settings.
Press the centre of the Navigation pad.
Select Advanced.
Press the centre of the Navigation pad.
Select Reset Device Now.
Press the centre of the Navigation pad.
Once the eReader is powered up again, set the date and time.
For Kindle reader,follow below steps :
From Home, tap the Menu icon, and then tap Settings.
Tap the Menu icon again, and then tap Reset Device. 
Hope I have covered most of the key items in securing your personal data before selling it.If I have missed out anything,please do post it comments section.
Like this post? Don't forget to share it!
Summary
Article Name
How to Wipe your personal data before selling your PC/Mobile/Router/eBook reader
Description
In this post,we'll learn How to wipe your personal data including your photos, messages, and files before selling it.
Author
Publisher Name
Publisher Logo