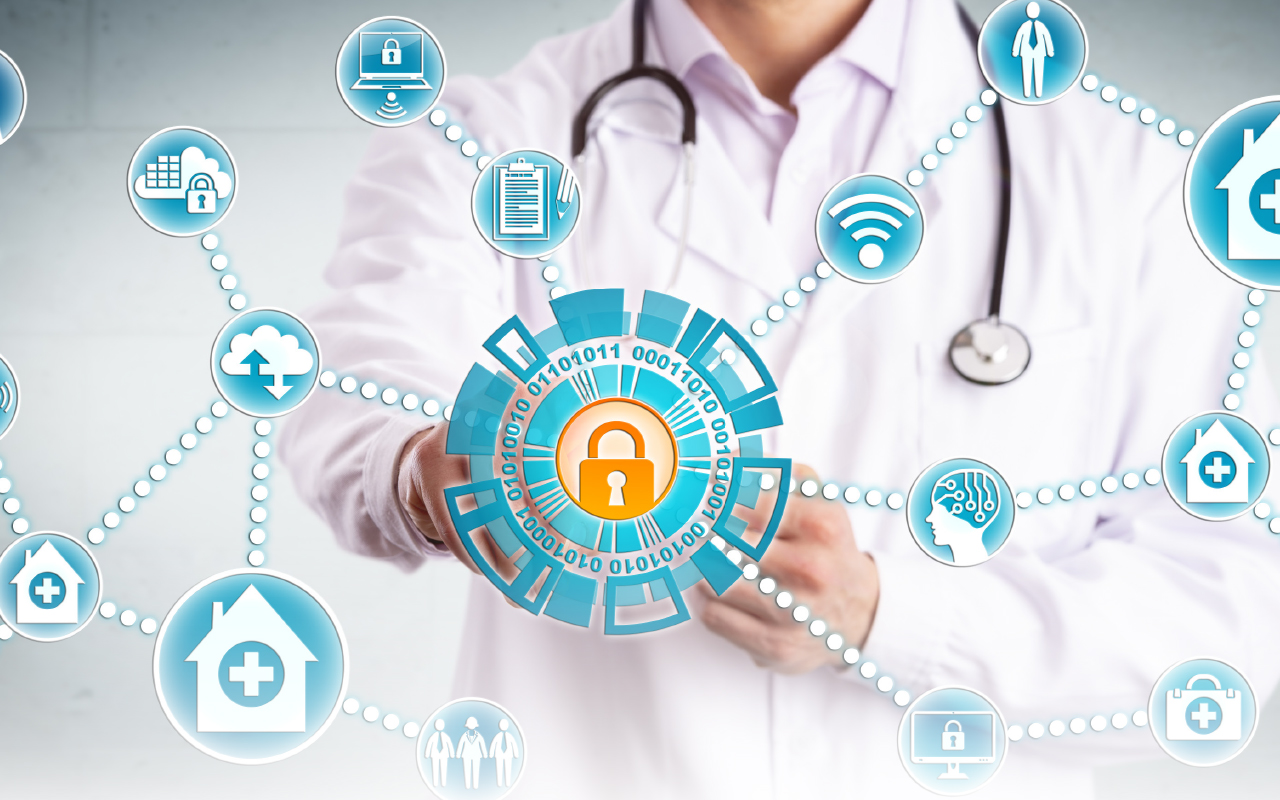 How AI Can Be Beneficial To Healthcare Startups?
The Healthcare Industry is one of the biggest industries that comprises patient care services, drug development & clinical research, and medical insurance services, etc. The sector continues to adopt advanced and next-generation technologies such as Artificial Intelligence (AI), Machine Learning (ML), Robotic Process Automation (RPA), Natural Language Processing (NLP), and Predictive Analytics and transform every phase of its services.
To deliver incredible and improved care services and optimize patient outcomes & clinical trial productivity, the use of Artificial Intelligence in Healthcare is increasing worldwide.
Especially, though AI has a vast bond with the Healthcare sector, the outbreak of COVID-19 has left immense opportunities for the evolution of revolutionizing AI technologies. AI-powered intelligent software solutions played a great role in identifying the symptoms, analyzing disease severity, and boosting health outcomes. Automation, accuracy, swiftness, and intellectual capabilities of AI technology have taken the healthcare industry to completely new heights.
Today, through this article, we would like to discuss a few top use cases of AI in healthcare. We hope that this brief on AI applications in healthcare will help startups measure the significance of AI adoption to remain competitive in the years ahead.
Let's get started!
AI In Healthcare: Top Applications and Incredible Benefits 
Process Automation
Process Automation is one of the top benefits of AI in healthcare. Driven by the potentiality of mimicking human operations, intelligent AI-based healthcare solutions automate regular and routine tasks, thus offering increased productivity at reduced operational costs.   
AI Chatbots & Virtual Nursing Assistance
Virtual Nursing Assistants or interactive AI-based patient support chatbots are one of the greatest innovations of the next-generation AI technology. Using the power of NLP or text/speech recognition algorithms, conversational AI bots in healthcare apps help service providers immediately connect with patients and deliver instant care services to patients in remote locations. It will save the physician time and boost care levels.
Invoice or Insurance Underwriting
Artificial Intelligence in Healthcare is playing an essential role in automating back office document maintenance tasks like claims underwriting and invoice preparation. Using ML techniques, the most advanced AI-enabled healthcare solutions automate data entries, maintain accurate information, and process claims faster. Such an automated process will save a lot of manual time in writing insurance claims or billing management, boost service quality, and improve productivity.
Telemedicine
AI is playing a vital role in Telemedicine. Remote monitoring of patients is one of the best applications of AI in healthcare. Cloud-enabled AI apps help physicians access patients' health information from anywhere at any time and deliver instant care services right from their places. Hence, an AI-based telemedicine program creates a communicative platform where doctors and patients can connect, share medical documents, and get diagnoses online seamlessly.
Drug Development & Clinical Trials
The use of artificial intelligence in healthcare for drug reach, development, and clinical trials is gaining momentum in the healthcare ecosystem. The role of Artificial intelligence in drug discovery and development is prominent in making faster decisions regarding the structure and size of the drugs to be manufactured. Further, AI's predictive capabilities will play a great role in forecasting the toxicity (side effects) of the drug on specific gender patients.
On the other side, driven by automation, speediness, and accuracy in matching patients' data with drug specifications, AI is also being used for identifying patients for clinical trials.
Image Analysis and Diagnosis
The use of AI in medical imaging is progressively surging forward with positive results. For quickly evaluating medical images and assessing the health risks, radiologists or pathologists are widely applying AI in this field. AI-powered image analysis tools can deeply scrutinize tissues and derive insights into the level of risks accurately.
Hence, AI would help healthcare service providers to do an in-depth analysis, detect diseases, deliver the best care services on time, and ensure positive outcomes.
Medical Records Management
Artificial Intelligence in medical record management is one of the top use cases of AI in healthcare. AI-based EHR (Electronic Health Record) management solutions analyze previous medical reports of patients and derive insights into their health conditions. These insights will assist physicians in identifying health risks accurately and offering personalized treatments at the right time. Hence, AI in healthcare helps to achieve enhanced productivity and patient outcomes.
Instant Customer Support Services
AI is revolutionizing the healthcare industry in many ways and instant customer support or patient support services is one among them. Integration of a Chatbot feature in healthcare apps allows patients to start a conversation with a virtual assistant on their queries and get instant responses. It will improve the patient experience and build brand loyalty.
Cybersecurity
The healthcare industry is highly susceptible to cyber risks. Cyberattacks on healthcare systems will cause millions of losses every year. AI and ML-powered fraud detection or security management applications can seamlessly identify suspicious activities across the network and protect the information systems from intruders.
Hence, the application of AI for cybersecurity in the healthcare industry would help organizations detect and respond to threats immediately before the data is hacked. 
AI-powered Fitness Trackers
Here is one of the most advanced applications of AI in the healthcare sector. AI coupled with the Internet-of-Things (IoT) creating a buzz in the digital and connected ecosystem. Wellness and fitness trackers are the best instances that we must discuss here. Based on the health data tracked by the IoT sensors, AI could take a great role in offering personalized health tips to improve fitness outcomes.
In these ways, AI is beneficial for healthcare startups. Similarly, the role of AI in medication management, minimally invasive robotic surgeries, patient discharge summary preparation, medical consultation bookings & reminders on appointments, and identification of rare diseases, etc., are a few other significant benefits of AI in healthcare.
The best AI Healthcare App Development Company in USA can seamlessly integrate AI and IoT-enabled intelligent features into healthcare mobile apps. Hire and let them know your healthcare app specifications to get the most advanced AI-based healthcare solution.
Wrapping Up! 
AI offers versatile benefits to healthcare startups. However, over 50% of healthcare organizations have already realized the significance of AI applications and using them for multiple tasks. Implementation of Artificial Intelligence in healthcare is truly a great addition for healthcare startups. While augmenting patient care services, AI healthcare apps will ensure reduced operational costs by automating most of the front desk tasks.   
"Invest In AI Healthcare Solutions and Streamline 90% of Regular Operations"
Summary
Article Name
How AI Can Be Beneficial To Healthcare Startups?
Description
AI offers versatile benefits to healthcare startups. However, over 50% of healthcare organizations have already realized the significance of AI applications and using them for multiple tasks.
Author
Publisher Name
Publisher Logo