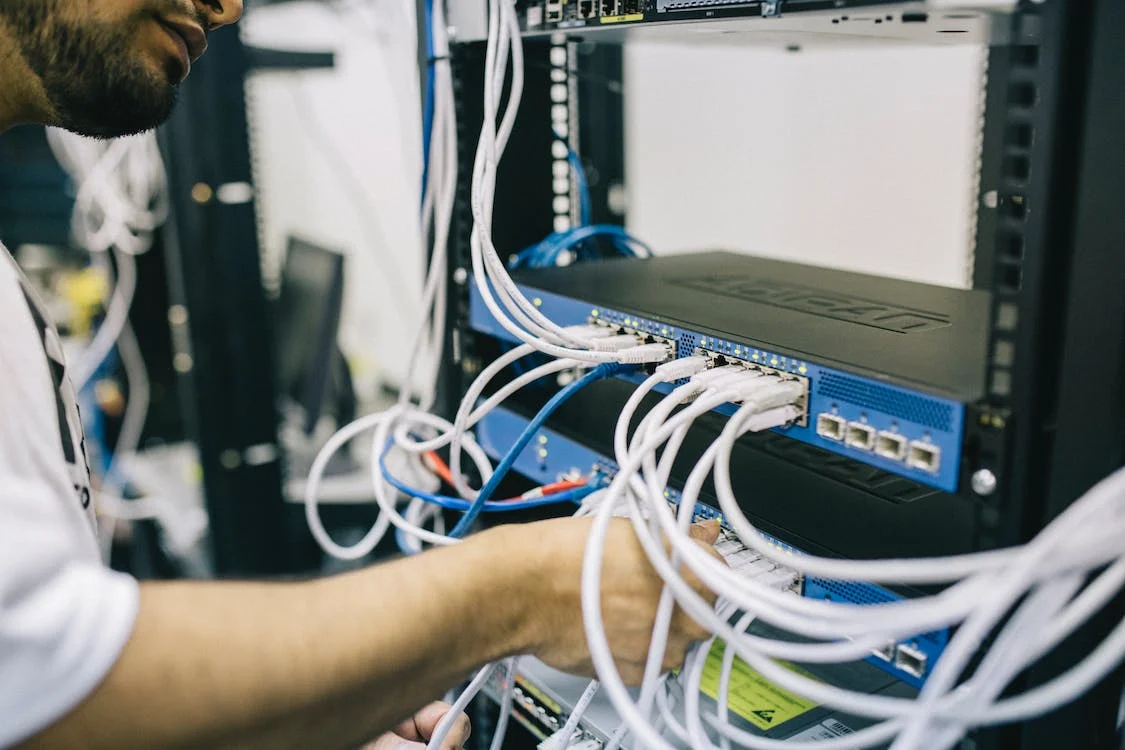 Things To Check Before Buying A Refurbished Server
You've worked tirelessly to expand your business, and your efforts are paying off now. Nevertheless, while you work on your expansion, you may quickly realize that some of your IT hardware is no longer getting the job done. Primarily this could be the case for your outdated servers that cannot cope with the scope of work and data that needs to be stored on them day in and day out anymore, and you need to find a scalable solution to this problem.
Well, buying brand-new server hardware is pricey, and it usually ends up costing more than what is required. Investing in expensive machinery is unnecessary, and there must be a more cost-effective option. As luck would have it, there is when it comes to purchasing a server.
Have you ever considered getting a refurbished server that would get the job done when it comes to serving your expanding efforts for just a fraction of the price of getting a brand-new one? Nowadays, getting a refurbished server is easy as both physical and online stores offer them in the same manner as they offer new ones.
However, if you're willing to cut your company's expenditures and purchase a refurbished server, there are a few things you should always double-check just to be safe. For those in the market for a secondhand server, this article serves as a helpful checklist.
Choose A Trustworthy Vendor And Go With A Well-Known Server Brand
Do your homework to choose a reliable vendor before buying a refurbished server. If you want to buy from someone trustworthy, consider and double-check their market reputation. A quick Google search may find any bad feedback about a vendor. Look over the comments to get a feel for what other people thought.
Always look for recommendations from those you know who have already bought a refurbished server; find out what they thought of the vendor they dealt with. One of the best ways to choose is to get a person's opinion.
Once you have your list of possible vendors whittled down, it's time to investigate independently. Check their return policy, length of business, and warranties offered. Knowing this will give you more assurance in your choice.
Finally, it's also a good idea to check out the server brands the vendors are selling and go with a well-known brand for producing top-quality servers that last the test of time. From there, we recommend choosing between refurbished Lenovo servers, IBM servers, ODM Direct servers, Inspur servers, and other similar reputable server manufacturers to get the most out of your investment and enjoy seamless workflow.
Know Why You Need The New Server For
It's not uncommon for refurbished servers to fulfill several tasks, given their versatility. Encrypted emails, file transfer, document collaboration, storing online shopping and customer relationship data, and data backup are just some of the services that your server can provide. In the world of work-from-home jobs, the utilization of virtual desktops by remote employees has also become an extremely important trend.
Think carefully about the server's intended purposes and prioritize them before making a purchase. It's possible to run everything on a single server, or you might find it more efficient to use multiple servers, each optimized for a different function.
Examine The Terms Of The Warranty
If you are considering purchasing a refurbished server, one of the first things you need to do is examine the terms of the warranty. A limited guarantee is typically included with refurbished servers; however, this warranty might not cover certain repairs or components of the server.
An extended warranty ensures a technician will be onsite to fix your server problems quickly if your standard warranty doesn't cover them. Next-business-day warranties and normal return-to-base warranties are available if your server is not mission-critical, so make sure to check with your vendor to put your business in the best possible situation when it comes to this.
The ideal situation is when the guarantee is identical to what you would receive if you bought the item brand new. Keep an eye out because some vendors will provide an extended warranty for an additional fee. Before you go ahead and make the purchase, check that you have a complete understanding of the terms of the warranty.
Management And Maintenance
Determine in advance the amount of time and effort that will be required to keep the new server you purchased functioning smoothly. Even while the initial price of a server is very modest, there is no assurance that it won't require unforeseen maintenance or upgrades in the future, which can cut into your profits. If you have someone knowledgeable on staff who can implement the recommendations made by the technical support team, you have the option of using either online or telephone service.
Final Thoughts
When compared to brand-new servers, refurbished also come with their own plethora of benefits that might suit your business like no other solution. For example, in comparison to buying a brand-new server, purchasing a used or refurbished one might save you a significant amount of money. Refurbished servers from all the major brands may be sold in various places online and in stores. However, be wary of potential scams and only purchase servers from reputable, established sellers.
Summary
Article Name
Things To Check Before Buying A Refurbished Server
Description
When compared to brand-new servers, refurbished also come with their own plethora of benefits that might suit your business like no other solution.
Author
Publisher Name
Publisher Logo