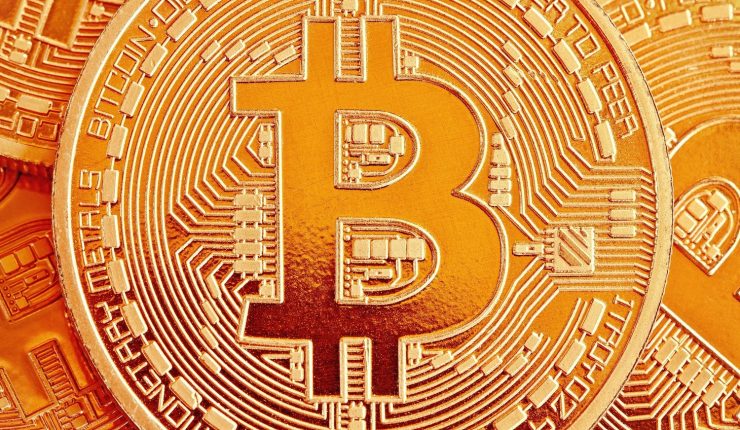 Real Estate Leasing through Blockchain Applications
We can all recall the time when every system and protocol in the world worked based on trust. It wasn't until 2009 when Bitcoin presented us with the possibility of a currency that was completely digital and free from any government control. An idea that many countries intensely oppose. Despite the slight and sporadic apprehension around cryptocurrencies, the technology behind them has been widely accepted. Blockchain has opened up a road to innovations that make intermediaries obsolete in many scenarios.
But decentralization of authority isn't the only benefit of blockchain implementation. Faster and more secure processes are the other upsides of switching to blockchain-led systems. Many businesses that rely on elaborate paperwork and long-drawn processes can heavily benefit from the 'Smart Contract' blockchain application.
It has been proven to be pathbreaking in use cases like insurance claims, loan agreements, banking, etc. One other legacy industry that is making big leaps in terms of productivity is real estate leasing, and blockchain has been the sole driver of this change.
Real Estate Agreements and Blockchain Application
If you are a tenant and looking to lease a property then you might be on the cusp of getting involved in a long affair of paperwork. This process may require you to present a guarantor to your landlord to avail a lease on the property. So before we dive into the technical aspects of making lease guarantees faster and more efficient, we must know when there is a need for a guarantor during real estate leasing.
When do you need a guarantor?
Such a situation usually arises when your landlord isn't convinced of your ability to make timely payments according to the rent agreement. The following are some common instances when a tenant might need a guarantor:
The tenant does not have a sufficiently long employability record – This is a situation where the person looking to lease a property is someone new or young to the job market. Even if the person is an exceptional employee, the lack of an employment record would create a need for a guarantor. There is ambiguity around one's ability to hold on to a job which further impacts the timely rent aspect of the agreement.
If the tenant is new to the city – If you are looking for a home because you have moved places then finding a place to rent might require you to provide a guarantee to the landlord. This may not be a make or break factor if the employability record and yearly income meet the standards.
Income bar – Most landlords have a minimum bar that asks the tenant to produce income proof that states their yearly income is at least 40 times the monthly rent. Even the guarantor should provide income proof that has a yearly income that is 80 times the monthly rent. The double-figure is to ensure that the guarantor is financially capable to cover their expenses and that of the tenant's, in case of rent default.
Credit Score – Some landlords may even ask to review the tenant's credit score to get more insight into their financial health and to assess any chances of future defaults. This practice is more prominent when leasing a commercial space.
Frequent Job Switches – This one aspect affects your application quite negatively as the practice of switching jobs won't create confidence in the landlord to trust you with timely rent payments. Lack of a stable employment contract is quite unimpressive for landlords as they are looking to have minimum risk to avail their returns on the property.
In Commercial Real Estate
 If the property is a commercial space, then a bank lease guarantee will come into play. In this scenario, the tenant makes a deposit with the bank and provides it to the landlord to initiate the rent agreement. In case of a default, the landlord has the authority to go to the bank and seek compensation in return for the guarantee. These are all paper-based transactions, which means that the loss of this guarantee paper would cost the landlord if there is a payment default.
Security Deposits and Escrow
Another way of securing future payments is to make security deposits at the beginning of the rent agreement. This sum could be provided to the landlord or it could be held in an escrow to release payment once certain pre-decided conditions arise. Either of the options is quite inefficient in today's fast-paced world. Upfront deposits are not ideal for tenants as the landlord has complete control over manipulating that sum through various charges in the name of maintenance. Escrow, on the other hand, can be a time-consuming affair for both parties as proper diligence is required to release the held money.
This is where the technological prowess of Blockchain comes into play to revamp the whole process of property leasing.
Opportunities with Smart Contracts
Smart contracts are programs based on blockchain that come into action when the predetermined conditions of the digital contract are met. The reason that Smart Contracts work so well in the real estate domain is that it automates the slow manual process and automates it through a system that runs on minimal inputs.
These programs trigger automated processes after a condition is met. This eliminates a lot of manual work that happens in property leasing and guarantees. A smart contract would allow parties, i.e landlord and tenants (along with banks in some cases) to agree on their decided conditions through digital signatures. The contract can be like a regular rent agreement but would function automatically on manual tasks and will use a blockchain network to verify actions if needed.
Advantages of Smart Contracts and Blockchain
The perks of implementing blockchain in real estate business processes are quite impressive
Due diligence is not a time taking affair – Recall how we discussed the various scenarios that might require a guarantor? Well, with smart digital identities, that whole back and forth process of financial health, legality, etc., could be brought down to a single click. The same goes with property search and visits with smart listings, the listed piece of realty would already be verified through previous tenant records, real estate agents, and reviews. While digital identities are a separate entity from blockchain, they are an important addition to the whole process to make it much faster. Telia and Kairos Future are two blockchain companies that are making leaps in the smart digital identification space.
Cash Flow Management – Property management is a complex affair, even more with commercial spaces. The number of stakeholders in commercial real estate management makes it a herculean task to manage the cash flow. With smart contracts, the whole process could be automated based on promises set in the contract. This allows the stakeholders to streamline the cash flow, legally enforce contracts, and reconcile payments faster. 'Midasium' is a platform that is revolutionizing cash flow management in the commercial RE sector through its robust smart contracts programs.
Smarter decisions – Digital record-keeping allows much faster access to data that can be used by new-age platforms to predict future occurrences. 'Bloq' is one such blockchain-based data analytics platform that provides stakeholders with timely fraud detection, impoverished compliance, and future pattern prediction. It can be a highly beneficial tool for financial institutions involved in property transactions and leasing. Banks using blockchain applications to verify identities can reduce their risk exposure and make well-informed decisions while providing loans on rent agreements or refinancing.
Conclusion
What blockchain does to speed up real estate leasing is quite fascinating. This business practice had long been marred with sluggish paperwork and a lack of a legitimate protocol. But, blockchain-based smart contracts are finally leading the real estate world towards digital transformation. As the technology grows, the current innovations and pilot projects will also mature and eventually revolutionize the whole industry.
Summary
Article Name
Real Estate Leasing through Blockchain Applications
Description
As the technology grows, the current innovations and pilot projects will also mature and eventually revolutionize the whole industry.
Author
Publisher Name
Publisher Logo