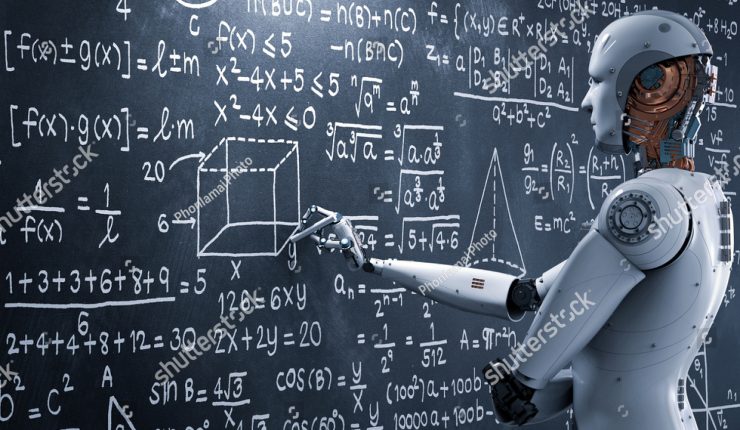 Is AI Going to Benefit HR in the Future?
When life became more convenient for our ancestors, then it was termed as "magic," but nowadays, it is called "technology." Yes. In this modern era, the "magic" term is associated with Artificial Intelligence, which is the actual reason behind the things evolving around us. No matter what the sector is, whether it is the agriculture sector or even a small human resource sector, AI is leaving its mark everywhere. Yes, you read it right! Artificial intelligence has streamlined several human resource processes, making it faster and easier. But before we start, let's know what AI is.
What is Artificial Intelligence?
Artificial Intelligence is a broad spectrum branch of computer science and algorithms used to develop machines capable of performing tasks that typically require human intelligence. This technology is able to perform cognitive functions and solve problems through interaction, visual perception, natural language processing, learning, reasoning, and planning.
AI Involvement in Human Resources (HR) Processes
 The involvement of AI in human resources is a light in the tunnel, bringing transformation in the working of this department. This technology automates many HR processes that eat up a lot of time. With the consistent growth in AI technology, companies nowadays are evolving themselves or getting prepared in order to achieve more productivity.
But at the same time, the question arises, " does AI involvement in HR benefit the company in the future or not?' Let's make the question easy to understand, "Is AI going to benefit HR in the future?"
In this piece of content, we have covered the answer to your question. We have summarized the whole concept of how AI will benefit HR in the future. So, check out the below-listed points and know AI could be a blessing for the human resource department.
How is AI involvement benefitting the HR process?
When AI is integrated with today's HR processing, then several benefits are also associated with it, which you can't overlook. Some of them listed below-
1.Helps in Hiring More Qualified Candidates
According to a report, 80 percent of executives find that AI recruiting can help make the hiring process more efficient and smoother. Developers across different corners of the globe, working on AI to improve our daily lives. This self-learning technology is becoming smarter and smarter, and this is why it is now considered one of the hottest buzzwords in the HR world today.
When it comes to talent acquisition, several recruiting tools are used. For instance, applicant tracking systems can automate common tasks that help you in saving time. The talent acquisition, recruitment tools like applicant tracking systems made the whole process easier. This technology fills all the gaps that trouble in identifying the right candidates.
If we say clearly, then AI-enabled computers can do things like complex decision-making, problem-solving, and learning without human intervention. Not only this, but this technology also takes into account those things that are unplanned, making the best decision.
2.AI Can Sift Through Thousands of Applications Faster
Yes, that's right! AI can help you go through thousands of applications in a short span of time. No firm wants an empty position as it can hurt the company's morale. In the boast of quickly filling the position, there are high chances of hiring the wrong individual. Going through so many resumes is a tedious task and also prone to error when a human being does it. Here, AI comes to the rescue.
With AI involvement, the HR department can save up to 23 hours per hire as several AI-powered tools help analyze the applications. It helps in choosing the right professional, evaluating the experience, knowledge, and skills of the applicant. AI also eliminates the chances of errors as well as several other hindrances that slow the process of finding the right candidate for the position.
3.It Reduces Hiring Bias
There is no doubt that AI reduces hiring bias. Discrimination in hiring is clearly against the law. Sometimes, HR personnel doesn't have an idea that they are allowing personal bias in the hiring process. On the other hand, AI integration in the hiring process will play a significant role in reducing such bias that is generally based on the candidate's age, gender, location, or caste. Robots will treat everybody with equal opportunities without any discrimination. So, we can say that AI will evolve the HR process in the future to a great extent and help create a diverse workplace.
4.Streamlines the Employee Onboarding
Several tasks are associated when it comes to hiring an individual. As we have already discussed, the hiring process becomes fair and easy with AI involvement, so you can conclude that AI can go far in reducing the need for manual involvement. One can take its glance at the employee onboarding process. AI helps in streamlining the onboarding process. New hires have several questions in their mind regarding the company's policies, timings, employee benefits, and more. With AI, handling such tasks has become easier. With the help of AI chatbots, employees can get the answers to their questions. Even, they don't need to wait for an HR or worker to reply as they can instantly get the answers fed to the system.
Saying clearly, then this algorithm can be used for performing serval onboarding task, including-
Briefing about the job profile, tasks, benefits
Giving complete contact info to new hires
Setting up company systems
Identifying and answering repetitive employee questions
This spontaneous rise in the use of AI frees up HR personnel to manage such inquiry tasks. Not only this, other necessary tasks while employee onboarding, such as new-hire paperwork is also just a matter of a few minutes. This technology lines up the efforts of employees in the right direction and helps them to work faster, which results in higher productivity.
5.Increases Productivity
AI integration in HR processes speeds up the overall working of the department that further leads to productivity. From faster candidate selection process to providing invaluable analysis, AI offers an unmatchable experience and streamline the HR process. Not only this, this advanced technology has made identifying the traits of successful employees an easy task to do and helps in finding the right candidate perfect for the position.
6.Eliminates the Chances of Human Error
AI has now gone far beyond the hiring professionals. Today, it plays a great role in scheduling meetings and providing overall training to employees. Many of the HR tasks are now relied on this advanced technology, streamlining the common processes, and eliminating human errors. This technology gives so many reasons for youth to grow their career as an HR professional. Hence, it benefits this sector to a great level presently and undoubtedly in the future too. AI systems have been made to fit in the HR environment, increasing productivity and fighting time wastage.
7.Employee Training
AI-based technology helps the HR department in performing excellent employee training. But how? When it comes to e-learning, then the dataset of the employee's last job profile is considered a base as it helps in providing the training suggestions. After accessing the whole information of the employee's past job profile and skills, you can easily fill the skills gaps required to meet the company's needs with the help of e-learning. This way, you can polish their skills and help them to work comfortably and efficiently in your organization.
E-learning polishes the skills of employees. It is HR's responsibility to hold a session with the professionals as it also helps facilitate career pathing. AI-based e-learning apps hold precious world experience and work with employee trends & available career paths in terms of providing a career direction to employees.
The Future of AI (Artificial Intelligence) in HR
In earlier times, discussing artificial intelligence and human resources in the same conversation seems hard to imagine. But nowadays, the story has totally changed. The HR department in the companies adapts themselves as per the evolving AI technology. Even several researchers also find that and HR may be the next frontier for AI systems that are transforming the overall businesses HR working at a rapid pace. The introduction of several HR software is transforming the HR department.
HR's future is not just about replacing humans with robots; it's about freeing up workers so that they can focus on some higher-level tasks.
Author Bio:
Ravi Sharma, CEO of Webomaze – # 1 SEO Company in Chandigarh is a highly enthusiastic entrepreneur. He has got a great grip on the idea of effective eCommerce Strategies, SEO processes, and tactics that are vital for virtual exposure. He is a fun-loving person and a keen traveler who always hunts to find adventure in new places.
Summary
Article Name
Is AI Going to Benefit HR in the Future?
Description
AI is leaving its mark everywhere. Yes, you read it right! Artificial intelligence has streamlined several human resource processes, making it faster and easier.
Author
Publisher Name
Publisher Logo