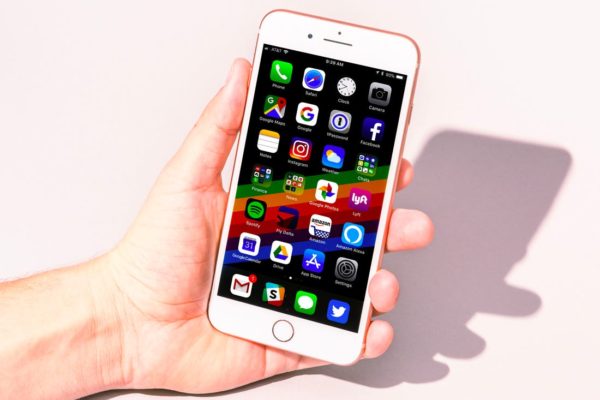 How To Save Money By Buying A Refurbished iPhone
If you ask people which is the best smartphone available in the market, many of them will come up with Apple's iPhone as an answer. Most of us desire to buy an iPhone because of its durability, longevity, and other technical specs. There is no doubt that all smartphones share the same fragile screen. Because of the hefty prices of Apple products, people settle for some other brands. Therefore, buying refurbished or used iPhones from a certified dealer like Jem Jem, help you save hundreds of dollars.
Every year after Apple's Launch event, millions of customers upgrade their Apple products and sell their old ones. Some individuals take chances to buy from another individual, and many people prefer buying from certified and licensed dealers of refurbished phones. Before we move any further with the discussion, let us understand what refurbished phones are?
What are Refurbished phones?
With the advent of technology, smartphones are getting more expensive day by day. People desiring to buy smartphones from reputed brands like Apple, Samsung, & Google, have to wait for special offers and sales to buy them. For those customers, refurbished or used phone concepts emerged. Refurbished phones are renewed, reconditioned, and pre-owned phones available for purchase at pocket-friendly prices. The dealer or manufacturer of Refurbished phones tweak necessary things in original phones and resell them. Some renowned dealers provide a guarantee and warranty of products, and others may not.
Refurbished Phones Grades
When you have decided to buy Apple refurbished iPhones from one of the top dealers and suppliers like Jem Jem, it is the best choice. However, it is difficult to trust a dealer without much information about them. If you decide to buy a refurbished product and are confused about whom to trust, you can check the quality. You can conclude by looking at the grade of phones. The refurbished phones are classified according to three grades that are as follows:
Grade A: The Refurbished products that fall in the Grade A category are nearly identical to new ones. They don't have any visible scratches or chips and work properly too.
Grade B: These phones also function just like the new ones. However, they might have a few visible scratches or chips on them.
Grade C: Products that are classified as Grade C are in a good working condition with prominent marks of wear. They will probably look used or second hand with signs of cosmetic damage.
Considerations Before Buying Reconditioned Smartphones.
Before coming into a final decision of buying a refurbished iPhone, you should consider important features as follows:
You should consider the technical features that you want on your smartphone before buying. Some specs are highly important for a phone user to check. These specifications include storage space, battery life, camera quality, screen resolution, and many more. Getting a phone will have all the features you want will give you a relief and satisfaction of spending money.
Make sure you are not spending or compromising too much in the name of refurbished phones. Buy what you like, check other important things like warranty or guarantee of the product.
When Should You Buy a Refurbished iPhone?
If you want to purchase a reconditioned or used phone, you can buy after the Apple Launch event. At that time, many people usually sell their old phones. September to October is also a good time to buy old models of iPhones as their price gradually decreases after the arrival of new models.
Where to buy Refurbished i-phones?
You can buy refurbished iPhones from the nearby Apple store or through online websites. Many online retail stores sell them at a very genuine price and allow you to choose the iPhone of your choice. Also, you can contact the person who has recently bought a phone but does not want to keep it long.
Are new models of Refurbished iPhone are available?
Many people think that only old and used models of phones come under the term "refurbished" are sold in the market but it is not like that, many online stores offer newly refurbished models of phones. For instance, you can buy iPhone X, iPhone XR, iPhone X, and iPhone Xs Max through the online platforms. These phones are very similar to the new ones and cost nearly 40% less.
If your desire to buy an iPhone is at its peak, but you can't raise your budget to buy a new Apple phone then buying a used or refurbished phone may be the best choice for you.
Reasons to buy Refurbished iPhones
Here are some reasons to buy refurbished phones -:
Cost-effective – It is the foremost reason to buy the used phone. These phones are pocket friendly & can turn your dream into reality. Also don't have to worry about fraud and compromise on quality because they are fully certified.
Environment Friendly – Buying refurbished phones is a good idea because they indirectly keep the environment cleaner. It saves the old phone from disposing which leads to pollution. If you are among the used phone buyers, then you become part of those people who contribute to saving the environment.
Wait for people reviews – Sometimes it can happen that you have bought a new phone but it did not meet the criteria or meet your expectations. To avoid this, buying a refurbished phone is the best idea. Let the people use the new model and wait for some time to learn about phone reviews. Online videos and reviews about the new iPhone will help you decide whether to buy or not. And during this time it's refurbished version will also come and you can buy it at a cheaper rate.
In Final Words
Beware of unlicensed and fraud refurbished dealers, there are many dealers in the market selling defective and non-functional phones in the name of refurbished iPhones. Make sure to buy used or reconditioned phones or other accessories from certified and licensed dealers only. Dealers, such as Apple, Jem Jem, and others certified in refurbished products, provide top-quality products.
Author Bio: Jeremy Hills is passionate about building brands for the long term and maximizing brand competitiveness to grow value for the business. He is also a copywriter with 3 plus years in B2B marketing and loves to write about emerging technologies and easy solutions for complex tech issues.
Like this post? Don't forget to share it!
Useful Resources :
Summary
Article Name
How To Save Money By Buying A Refurbished iPhone
Description
With the advent of technology, smartphones are getting more expensive day by day. People desiring to buy smartphones from reputed brands like Apple, Samsung, & Google, have to wait for special offers and sales to buy them. For those customers, refurbished or used phone concepts emerged.
Author
Publisher Name
Publisher Logo