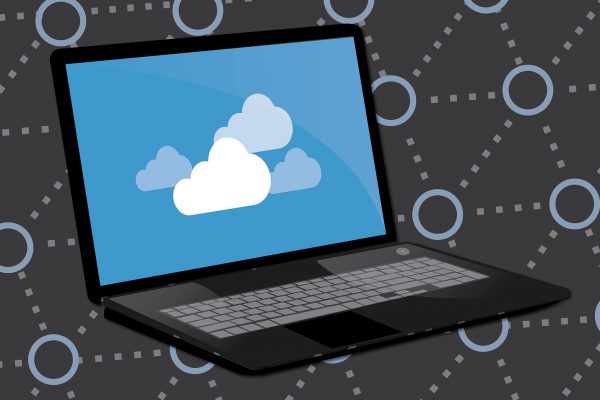 Key takeaways and announcements 2019,whats up for 2020 ?
We are almost at the end of 2019! here we look at the Key takeaways and announcements from cloud giants that made headlines this year.
#1.Google Cloud Next 2019
Anthos — Industry's First Multi-cloud Platform. Anthos is basically a rebranded version of the Google Cloud Services Platform that provides expanded support to AWS and Azure.Google is one of the first cloud providers to launch a multi-cloud platform that will definitely appeal to its user base (developer community as well as business leaders)
Launch of Google Cloud Code – It is a set of plugins and extensions for popular IDE's like IntelliJ and VS Code to write, deploy, and debug cloud-native applications.
Launch of Google Cloud Run – Cloud Run enables you to run requests or event-driven stateless workloads without having to worry about servers.
Open-source integrations like Confluent, DataStax, Elastic, InfluxData, MongoDB, Neo4j and Redis Labs into the Google Cloud Console
Instead of using a physical security key to enable two-factor authentication, you'll now be able to use any Android 7+ phone as a security key.
#2.AWS : reInvent 2019
AWS Wavelength embeds compute and storage devices at the edge of telecom providers 5G networks. As a result, there would be minimum network hops and latency to run back and forth from your 5G device to your application.
Amazon Braket to offer fully managed service for Quantum computing on cloud
AWS Nitro System new kind of virtualized infrastructure that would power the next generation of EC2 instances.
Amazon Builders' Library is a collection of articles & resources to understand how AWS operates.
Amazon CodeGuru is a machine learning service to automate all the code review that you select. You would also get the recommendations around for performance improvements and best practices.
AWS Outposts hybrid cloud solution that provides fully managed service that extends AWS infrastructure, AWS services, APIs, and tools to virtually any data center, co-location space, or on-premises facility for a truly consistent hybrid experience.
AWS Compute Optimizer provides customers with free insights and recommendations on their EC2 instance size and autoscaling group choices.
Amazon Fraud Detector is a managed service with which customers can create a fraud detection model within minutes. Users don't need to acquire any machine learning expertise to use this service.
Augmented A2I service is like assistance to perform a human review of the outputs of your models, which might be too much for human resources.
Amazon Detective leverages machine learning to identify potential security issues in your account. It can be put into action with GuardDuty, which helps in detecting unusual behavior from VPC Flow logs and CloudTrail. Now, you can perform a more in-depth investigation into that behavior based on machine learning.
#3.KubeCon + CloudNative Con 2019
Launch of Helm 3
Gitops Engine is a collaborated project by AWS, Intuit, and Weaveworks on Argo Flux.
Confidential Computing for Kubernetes from Microsoft – Confidential computing capabilities provide an additional layer of protection from malicious insiders at a cloud providers' end. It will reduce the chances of data leaks and helpful in addressing compliance needs.
Red Hat's CodeReady Workspaces provides a Kubernetes-native development solution that delivers a workspace environment and in-browser IDE  for rapid cloud application development.
Mirantis recently acquired Docker's enterprise business and also launches Kubernetes as a Service (KaaS)
#4.Microsoft Ignite 2019
Azure Arc extends proven Azure management capabilities to Linux and Windows servers, as well as Kubernetes clusters on any infrastructure across on-premises, multi-cloud, and edge.
Azure Synapse "limitless" analytics service. It serves as a combined offering of data warehousing and big-data analytics.
Power Virtual Agents is a low-code and no-code bot-building solution now available in public preview. Power Virtual Agents enables programmers with little to no developer experience to create and deploy intelligent virtual agents.
Project Cortex in Microsoft 365 is a new service that leverages AI to automatically classify all of an organization's content into topics.
Endpoint Manager – Single-view device management solution
Microsoft's Chromium-based version of the Edge browser is nearly ready for prime time with general availability planned for Jan. 15, 2020.
Share your big data with Azure Data Share is now generally available.
Azure Quantum to be made available in private preview. Azure Quantum is a full-stack, open cloud ecosystem that will bring quantum computing to developers and organizations.
Conclusion
In summary, there is a clear shift towards Kubernetes that is capable of running on any infrastructure across on-premises, multi-cloud, and edge. This is evident from this year's hybrid product launch.
Kubernetes community is growing & total announcements that were made in KubeCon this year crossed the mark of 100. Containers & Kubernetes continue to gear up next year as well!
Summary
Article Name
Key takeaways and announcements 2019,whats up for 2020 ?
Description
Take look at the Key takeaways and announcements from cloud giants that made headlines this year.
Author
Publisher Name
Publisher Logo