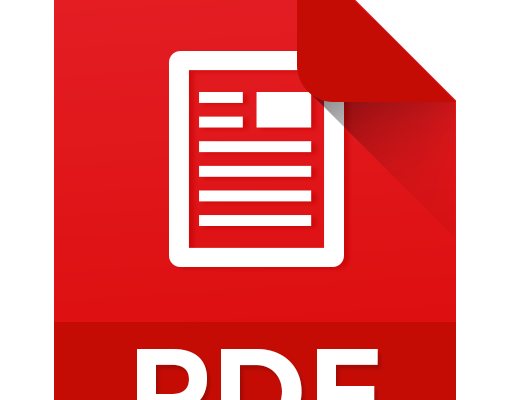 PDF Element – Easiest way to create, edit, convert and sign PDF documents
Disclosure: This page uses affiliate links.When you click an affliate link,we get a small compensation at no cost to you.Thanks for your support!Learn more
Read Time:
3 Minute, 48 Second
We have already looked at 50 BEST Free software to boost productivity, today we are going to check out yet another powerful PDF tool that helps make working with PDF files easier and easy to create great looking PDF documents and forms quickly, affordably, and securely.
Wondershare PDFelement is ideal for personal or business use to create, edit, and sign PDFs.There is already an offer going on currently with 50% off and you will stand a chance to win Macbook, Amazon Gift Card, Apple gift card and template pack.
#Key Features
Open, save, print and markup PDFs;
Add, remove, move, re-size and rotate any graphical element within your PDF;
Secure your PDFs with password protection;
Convert PDF documents into Word, HTML, text and image files;
Create interactive form field and recognize form field automatically;
Extract data from interactive PDF forms and export in CSV format;
Insert page numbers, bates number, and page elements;
Approve and sign documents digitally;
Unlock text within images using OCR;
Perform partial OCR on specific user-defined fields in scanned PDFs;
Batch process to convert, data extraction, bates number and watermark.
In the next section,we checkout how to perform OCR using PDF Element. Optical Character Recognition (OCR) enables images or printed text to be translated into machine-readable text. OCR can be used to scan paper documents and to create electronic copies, but can also be performed on existing electronic documents (e.g. PDF). In order to edit the scanned PDF files or image-based PDF files directly or convert them to the editable other format files (such as Word, Excel, PowerPoint, etc) to perform OCR first before editing or converting it.
#Download and Install OCR Plugin
OCR plugin needs to be downloaded and installed separately. To download OCR plugin, click on"Convert" > "OCR" button or click "Perfomr OCR" in the notice bar, you will get the following message to download OCR.
Choose the button of "Click to Download" and install the OCR plugin automatically.
#Perform OCR
PDFelement automatically detects whether a PDF file is scanned or image-based and can initiate OCR when opening a scanned or image-based PDF as below, in the grey highlighted notice.
After clicking the "Convert">"OCR" button, select "Searchable Text Image" mode, click the "Change Language" button to choose the correct languages of your PDF content to perform OCR.
To edit or convert the scanned PDF files, perform the following steps:
Click the "Edit">"OCR" button in the Ribbon bar, select "Editable Text" mode.
Then click the "Change Language" button to choose the correct language for your PDF content from the OCR language list.
You can also click "Customize Pages" to choose an individual page or a set of pages for OCR
Now click "OK" to perform OCR. Check for the progress bar for the state of the operation, and wait for completion.
When the process is completed, it will open the newly created editable PDF file in the program. Once this is completed, click the "Edit" button to modify the text of the PDF file.
Congrats! You have just completed OCR.
#Choose the right solution
PDFelement has 3 editions based on your use, choose the right solution.
#System Requirements
Computer with an Intel® Pentium® 4, higher, or equivalent processor
Supported operating systems – Windows 10, 8.1, 8, 7, Vista
512 MB of memory (RAM), 1 GB recommended
1.5GB of free hard disk space for application files
Web access needed for product registration, activation, product help, and obtaining live updates for the program.
Performance and speed of processing the documents vary based on your computer's processor, memory, and available disk space.
Download and get started with PDF Element!
#Additional Resources
Like this post? Don't forget to share it!
Summary
Article Name
PDF Element - Easiest way to create, edit, convert and sign PDF documents
Description
In this post,we checkout yet another powerful PDF tool that helps make working with PDF files easier.
Author
Publisher Name
Publisher Logo