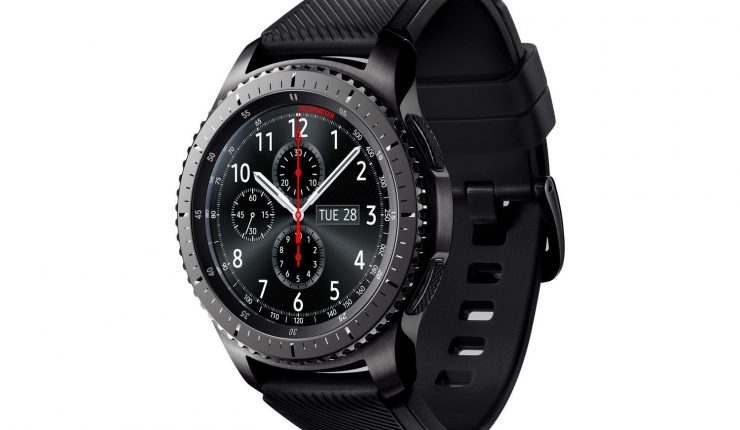 Samsung rollsout Tizen 3.0 updates for Gear S3 smartwatch
Samsung has released major updates for the Gear S3. With this update,it brings Tizen 3.0 to the Gear S3 Classic and Gear S3 Frontier and, new features and enhancements. Tizen is a Linux-based operating system whose development is guided by the Technical Steering Group, which is an organisation that includes both Samsung and Intel.
Here are key differences between Tizen & Android
Faster Start-up – Tizen is lightweight and offers a faster start-up compared to Android.
Smoother scrolling – Tizen offers improved scrolling and rendering performance for web browsing.
Notification bar – Just like devices running Samsung's TouchWiz UI there will be a swipe down notification bar on Tizen devices.
3D – Tizen will offer 3D window effects with support for apps and games that require advanced 3D graphics.
Multi-tasking and multi-touch – Multi-taking and multi-touch gestures are supported just like on Android devices.
Dynamic boxes – Tizen's dynamic box icons can be resized to show more or less information.
64-bit processors – Tizen version 3 will support 64-bit processors, which is something that Google is working on for its next Android update.
Here is quick snapshot of Gear S3 Specs
1.3-inch 360×360 Super AMOLED capacitive touchscreen display

Corning Gorilla Glass SR+

Compatibiltiy with :Samsung Andrioid,Other Android,ios(Bluetooth) and ios(Stand alone)

Certified IP68 and MIL-STD-810G (temperatures and shock resistant)

Tizen based wearable OS

Specifications: Dual-core 1GHz CPU, 768MB RAM, 4GB internal memory

Connectivity: Bluetooth V4.2, Wi-Fi b/g/n, NFC, MST, GPS/Glonass 

Sensors: GPS, accelerometer, gyroscope, heart rate sensor, barometer and altimeter 

Non-removable 380mAh Li-Ion battery

No SIM card slot

Dimension: 46mm x 49mm x 12.9mm and weighs 63g without the strap
Some of the notable features and enhancements that Tizen update brings are :
Watch Only mode : When you activate Watch Only mode, the smartwatch will only show you the watch face and disable all other functions, including notifications. This means you can use it as a regular watch, and the battery will also last much longer.
Bezel wake-up : Moving the bezel ring on Samsung's watches turns on the screen, and while this can be handy for some, it can be annoying if you're sleeping or in a situation where you don't want the screen to wake up unless you want it to. With Tizen 3.0, you can turn off the bezel wake function to prevent the ring from waking up the screen.
Updated/New icons : Samsung has upgraded icons with Tizen 3.0, and they now match the ones seen on devices like the Galaxy S8 and Galaxy Note 8.
Better preview when browsing watch faces : On Tizen 3.0, when you are looking for new watch faces to select, you'll see a preview of up to seven watch faces at the same time, so you have to scroll less to get the ones you like. Before Tizen 3.0, only one watch face showed up on the watch's display at a time, which made for more work when looking at the latest watch faces.
Water Lock mode : Water Lock mode disables the touch screen and motion sensors. Perfect for when you take your Gear Sport for a swim.
Quick toggles : The quick toggles on Samsung's previous smartwatches were too few to be truly useful, so Tizen 3.0 now gives you eight shortcuts in the toggles menu. There are shortcuts for Watch Only mode, Water Lock mode, and the settings, in addition to the usual suspects like brightness and do not disturb mode.
Like this post? Don't forget to share it!