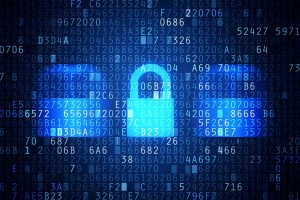 Partition Loss – A Complete Guide to One of the Most Complicated Data Loss Scenarios
Disclosure: This page uses affiliate links.When you click an affliate link,we get a small compensation at no cost to you.Thanks for your support!Learn more
Read Time:
4 Minute, 26 Second
Working in the data recovery industry for the past decade, one thing I commonly hear from people who have lost their data is the lack of awareness. You don't have to be a technical genius to avoid data loss. A simple understanding of things like where your data is stored? What happens when you delete a file and is there a way to recover files that are lost or deleted? Acquiring information like this will not only help you avoid data loss but also help someone in recovering data when they have actually deleted or lost data.
So, in this article we are going to understand one such data loss scenario which is very common across users and what is the best way to not encounter it. If you have encountered it, how can you overcome the loss? Let's talk about partition.
What is a Partition?
Partitioning a hard drive is a process that allows you to divide the physical hard drive into logical drives. A user can dedicate these logical drives to different purposes like one partition dedicated to installing an Operating System and another partition can be used for storing data in general. Partitioning a hard drive is one of the most basic things every computer user will have to know. So, let us understand how to partition a hard drive.
How to partition a Hard Drive?
Like we said, knowing how to partition a hard drive is one of the most important and basic things that every user should be aware of. In Windows, there is an inbuilt tool called Disk Management which can help you manage your hard drive and create or delete partitions. To create a partition on your hard drive using Disk Management follow the below mentioned steps:
Right click on This PC and select Manage
Open Disk Management
Right click on the drive from which you want to make partition and shrink the space
This will create a unallocated space available for new partition
Now right click on the unallocated space and select New Simple Volume
Here you have to enter the size of the partition you want to create and the file system you want it to have and finally you can assign a drive letter.
What are the Reasons Behind Partition Loss?
There are various reasons behind partition loss some of the most common reason behind the partition are as mentioned below:
Corrupt or damaged partition tables are one of the most common ways to lose a partition. This usually happens due to a malware attack or human error which leads to partition loss
Incorrect usage of Diskpart clean commands can also may end up losing partitions
If you have a hard drive with a lot of bad sectors, your computer fails to recognize then the partition might show up as unallocated space
Trying to repartition a hard drive or any such operations that involves creating, extending or deleting partition will lead to loss of partition
Disk fragmentation is another way where users tend to lose partitions. When there is no continuous space to store an entire large file, the operating system stores different file parts at different times.
Now that we know and understand how partition loss happens, let us see if it is possible to recover lost data from partition.
Is it Possible to Recover Data from Lost Partitions?
The data loss or partition loss is an unexpected scenario that you will end up experiencing. When you delete a file or folder on your drive, the storage space holding that data will be marked as ready to be overwritten.
Similarly if the partition is lost, the data will be inaccessible for the file system to show. It is best suggested to immediately stop using the hard drive or the storage device from which you have lost the partition. After that you can go ahead and make use of a professional data recovery software to recover partitions. Here we are going to take an example of a popular data recovery software called Remo Recover.
How to Recover a Lost Partition on Windows using a Popular Data Recovery Software – Remo Recover?
To recover lost partition on Windows using Remo Partition Recovery tool, you should download and install Remo Recover on your computer and follow the below mentioned steps:
Launch Remo Recover, click on Recover Partitions and select the hard drive from which you want to recover lost partitions and click on Scan
After completion of the scanning process, you will be seeing the recoverable data available on the drive which will be displayed in Data Type View and File Type View
Use the Preview feature to verify the recovered data, if you are satisfied with results save the files on to any device other than the device from which you recovered
Conclusion
This article was aimed at helping you understand everything about partition loss, reasons behind it and how to recover partitions with a professional data recovery software. Always maintain backup of the data taken at regular intervals of time to avoid losing data. In case of data loss, make sure you use a tool like Remo Recover to securely recover data. Do let us know what you feel about the post in the comment section below and share this article if you liked the information provided.
Summary
Article Name
Partition Loss - A Complete Guide to One of the Most Complicated Data Loss Scenarios
Description
This article was aimed at helping you understand everything about partition loss, reasons behind it and how to recover partitions with a professional data recovery software.
Author
Publisher Name
Publisher Logo