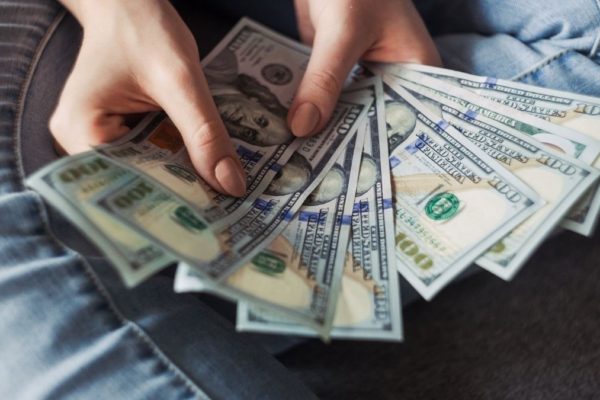 Benefits of Blogging for Business and Marketing
Like many other business owners, you, too, probably must be wondering if blogging will help your business and marketing or just one of those other trends that everybody is following. But the truth is that it depends upon afterward, meaning if you do it accurately, then you can have a big and positive impact. In contrast, if done wrong, then it will just be another page on the internet which no one visits.
Here, we have covered up the top benefits that blogging can offer your business and marketing and how you can gain those benefits. Following the advice, you will become one of those who has a good blogging page, which becomes a well-read and useful part for their business website.
Benefits of Business and Marketing
#1. Blogging can help build trust
If blogs are used to develop trust, you will receive additional benefits from it in the long run. But many businesses skip this stage and go straight to the stage where they can get those other benefits for the business. It is never a good idea when you only have readers who trust you and whatever you are saying to them through your blogs. This is because if they don't trust you, they will end up on some other website to gain their information. And if they are not acquiring knowledge from your website, then it's of no use.
Therefore, building trust must be your first step. This simply means providing your readers with the information they are looking for. Research and collect knowledge about the type of questions your audience regularly search for and answer them efficiently.
Also, it would be best if you did not try to sell your products through your blogs. Surely you can point your blogs to your products, but that should not be the main focus. This is for a simple reason; if the readers don't trust your website, then they won't see or go through any details about your products like an advertisement or anything else.
Tip– If you want your targeted audience to believe whatever you are saying is correct, then it's better to start by saying something that disadvantageous to yourself. For instance, you can admit your shortcomings or tell your audience how they can significantly increase your product's lifetime or better explain why the cheaper product your readers have is actually a better purchase.
The readers will believe it even though it is not related to the original content afterward. People assume this because you have been honest with them by the way you have started your content and that everything seems genuine after that.
#2. Blogging can display authority
Once you gain some trustworthy followers, you can then move ahead and establish authority using your blog. A good way to do it is by interviewing the important people of your industry or allowing the people within your company who are well aware of their skills to demonstrate their knowledge on your website.
Why should you showcase authority? This is because once people have started trusting you and believing that you are an authority in a particular area, then they are going to believe other things as well. For instance, if you manage to establish yourself as an expert in utilizing a product in the best way possible, you receive a positive response. You must then tell them how a new product or service can significantly improve their performance, and they are going to trust you with that as well.
In this way, it becomes a lot easier to update them about the changes in the industry, the new development of your business, or whatever you want to make them believe.
#3. Blogging can help you connect with influencers
With trust and authority comes the attention of some reputed people who can influence the audience well. They will start visiting your website and connect with you to gain ideas about what you are expressing. Now once you have got them on board and discussed your blog and its idea, this will give you positive feedback, which in turn will boost your authority and trust of your website.
Now you can take advantage of this by connecting with the influencers of your field. This simply means following them on Twitter or any other social media platform, resharing their stuff, and in other ways appearing on their network.
However, be aware that those people certainly are going to appreciate this. Still, if it doesn't attract them as it has nothing to say or something they already know, then the strategy won't get you far.
#4. Blogging can serve as a cheap marketing strategy
In case you have achieved even a bit of the thing mentioned above, then your blog will surely do something that will naturally attract the audience. This means that the people will start seeing your shared content across the networks, and eventually, you will rank higher on the search engines.
When this happens, your marketing cost will automatically go down, and you no longer have to spend any money on getting your brand name in front of the targeted audience.
No doubt, creating content is going to cost you some money, but you can create some amazing content for a very less amount that can reach thousands of people. In fact, you can produce some content yourself, especially if you have some writing companies by your side to edit your content and make it attractive for other readers.
#5. Blogging can help you tell your brand story
Surely you have got a page to do that, but the information on your page cannot be too long as your audience will lose interest in it. While on the other side, your blog can be molded with different ideas and aspects which will allow you to provide a much better account of what your brand delivers.
From there, your audience is likely to take a step from just buying your products to identifying your brand and what it means or stands for. Once you have got this going, you are sure to build some serious brand loyalty, which is exactly what you were looking for since the beginning.
Moreover, this story can even help you solve an internal cohesion function as you have the option to put your employees in the spotlight to demonstrate how they abide by the company's ideas. In this way, your brand story will not look like a marketing strategy. It will become something that is tied up with your worker's identity, along with their fears and desires.
A good blog can surely do that all. However, take some extra measures to ensure that your blog isn't boring or too lengthy for the audience. You need to invest a good amount of time and attention, ensuring it's not just some random blog but actually represents your company's brand and ideas.
All in All – Right to Achieve Success
Moreover, your blogs need to have some long-term strategy. And only if you do that you will be able to build the trust and authority you need to make your blogs positioned correctly. After this, your blogs will become worthy of the money and time you are investing in them. Therefore, professional help from a reputable digital marketing company can be very beneficial for you. The professionals can efficiently add or guide you or even provide you with a blog post to help you achieve desired results.
About the author: Rio CEO & founder of Webomaze Pty Ltd loves to serve clients and fulfill all types of requirements. He has highly trained and skilled professionals with lots of creative and unique ideas. As a web design company, he delivers the best results as per the industry, audience, and recent trends.
Summary
Article Name
Benefits of Blogging for Business and Marketing
Description
Here, we have covered up the top benefits that blogging can offer your business and marketing and how you can gain those benefits.
Author
Publisher Name
Publisher Logo